Buying a refurbished MacBook Air M1 is an excellent choice. Apple products are groundbreaking, durable, beautiful, and user-friendly. Refurbished devices are no exception. In fact, their performance is the same as a brand new MacBook Air M1, which guarantees that you can do the same for a lower price, warranty included.
It is possible to find a large number of Apple refurbished products from multiple merchants online. While the price difference is usually the most important factor a potential new user considers, it may not be enough to help them decide, especially regarding a refurbished laptop.
Even with lower prices, a computer in excellent condition means a significant outlay of money and a decision to think through carefully. In this article, we will show five reasons to buy a refurbished MacBook Air M1 to guide your next purchase.
1. You Will Get an Extraordinary Performance
As mentioned in the introduction, a refurbished MacBook Air M1 has the exact same performance as a brand new one. It's indistinguishable from a laptop you can buy in the Apple official store regarding power and usage. It has also significantly improved over its predecessor due to the Apple Silicon M1 chip (hence its name), which has replaced the MacBooks with an Intel chip.
Some even say that the MacBook Air M1 feels like a Pro. They wouldn't be far from the truth; its performance is extraordinary, and the ARM-based chip means a big step forward in Apple laptops. The device boots up quickly in combination with the Big Sur operating system. Also, it's worth pointing out that all the apps you could run on the Intel-based MacBooks can work fine in the new architecture using Apple's Rosetta 2 tool. This is a big plus if you upgrade from an older device and want to use the same apps.
Apple claims that the MacBook Air M1 is:
3 times faster than other laptops of the same class.
It's faster than 98% of PC laptops sold in 2020.
Its neural engine is nine times faster than the previous MacBook Air model.
The SSD hard drive is up to twice as fast due to the M1 and the latest flash technology.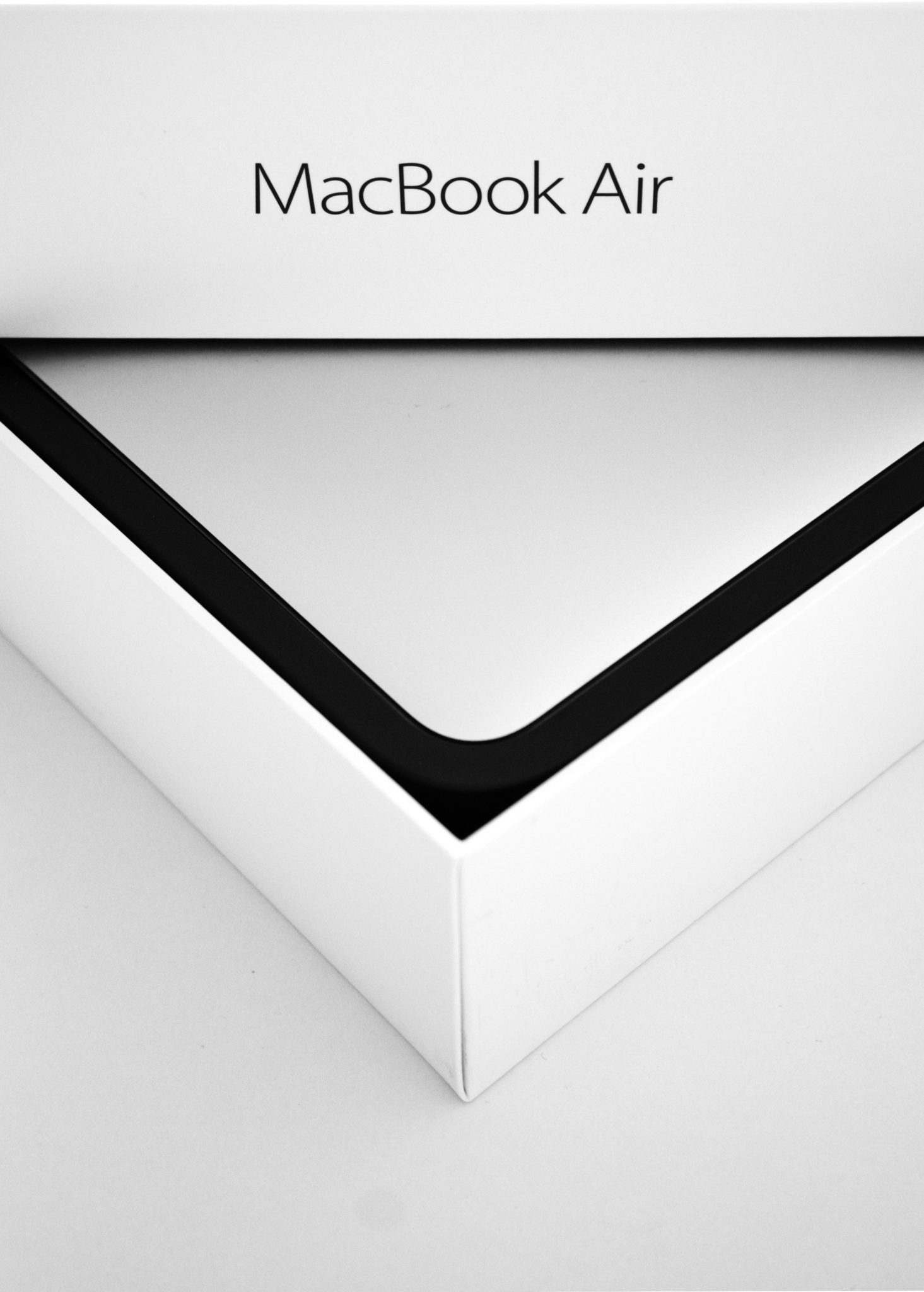 2. You Will Save Money and Get the Same Value as A Brand New Device
It is widely known what buying a refurbished device from Apple itself looks like buying a new Apple computer. The Apple Certified Refurbished program products will look like new, come in a box with the same labels, offer a 1-year warranty, and are eligible for AppleCare Protection.
In any case, prices will vary depending on the merchants and the deals of every seller. Indeed, buying refurbished will allow you to spend less money on a product that will perform exactly the same as a brand new one, as aforementioned. You would only find differences in terms of aesthetics.
Since you can choose from numerous sellers, the conditions in which you can buy different refurbished products also differ. For instance, on RefurbMe, we compare multiple devices by classifying them into three cosmetic conditions: A (Excellent), B (Good), and C (Fair). This classification allows us to fairly compare all the products we can find from every merchant out there.
3. Your Refurbished MacBook Air M1 Will Have Been Thoroughly Tested
A refurbished device is nothing more than a preowned device that was returned to the store for various reasons, such as a change of mind from the customer or because it needed repairs. Either way, professional refurbishers will have thoroughly tested your refurbished MacBook Air M1 and cleaned it before being sold again.
A refurbished product will frequently have a minimum warranty after renewal. We suggest you compare and learn about every warrant offered by the different merchants before you decide to place your order.
4. You Will Get an Above-Average Battery Life
Apple claims that you can get up to 18 hours of video playback and 15 hours of wireless web. Moreover, they tell users to expect a 50% better battery life than the previous model. While the real-life battery usage is usually different, and the expectations from the manufacturer are hard to top, the battery life of a MacBook Air M1 is impressive.
Even more, a refurbished MacBook Air M1 will also enjoy a high speed when waking from sleep, and the apps will catch themselves up much quicker. Therefore, the process of shutting the laptop and waking it again feels so seamless. Unlike the Pro model, the Air M1 doesn't have a fan, making the environment less noisy for continuous work in extended periods of time. The M1 chip is able to manage resources optimally enough to keep the Mac from overheating.
5. You Will Get a Highly Portable Laptop
A refurbished MacBook Air M1 is thin and light while properly balancing performance and battery life. It is designed to be a highly portable laptop you can comfortably carry everywhere without sacrificing too much power.
Its size is 0.16–0.63 x 11.97 x 8.36 inches (0.41–1.61 x 30.41 x 21.24cm), and it weighs 2.8 pounds (1.29kg), exactly the same as the previous MacBook Air from 2020 and 2019 models.
This said, if you are a student or you need to commute a lot, the Air M1 could be your best choice since it is very portable and can adapt to every situation.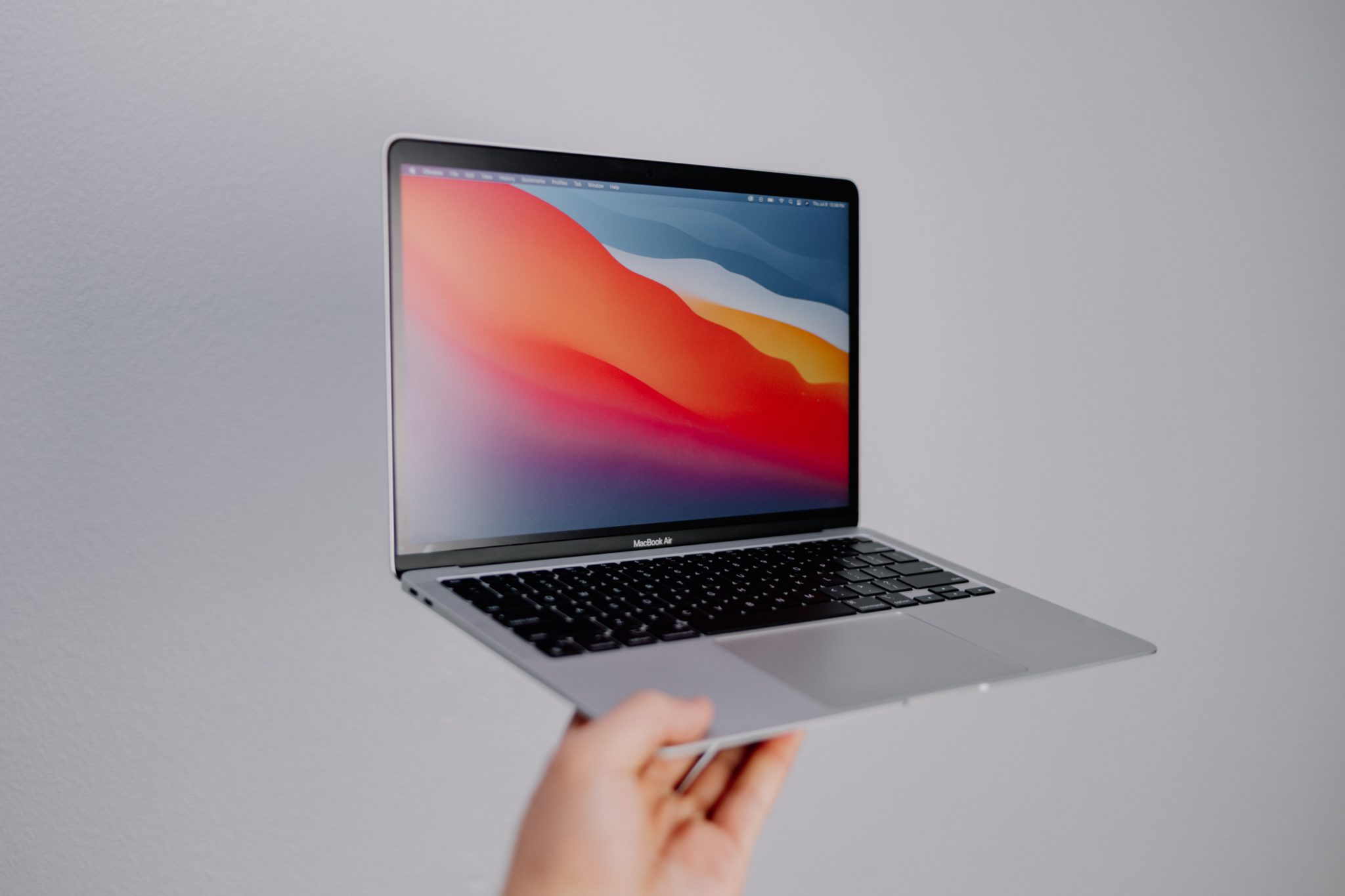 Bonus: 5 Accessories for Your Refurbished MacBook Air M1
You can improve your experience with a refurbished MacBook Air M1 by getting any of the following accessories:
Case. There are tons of cases to choose from in the market. If you travel or move between places frequently, we strongly recommend to get a case made with reliable materials.
Anti-glare matte screen protector. The Forito anti-glare matte screen protector is anti-fingerprint and scratch-resistant while reducing UV rays and light reflections. Having the right screen protector will extend the lifespan of your laptop and help you take care of your eyesight.
Webcam cover. If the camera's green light is switched off, that means the camera is not working. It can sound a bit paranoic, but a small webcam cover can provide peace of mind for users who consider privacy is the first thing. You can get the CloudValley Webcam Cover Slide on Amazon.
GaN charger. A GaN charger is smaller and faster than a standard output charger. It can also be used to charge multiple USB-C devices. Check the Hyphen-X USB C charger which can fast charge 4 devices simultaneously at full speed and save up to 1 hour of charging time.
Portable monitor. The user experience can improve significantly while working, studying, or just having fun with extra screen size. For instance, you can get the UPERFECT USB C monitor which offers a 4K screen resolution and a full aluminum body.
Where Can You Buy a Refurbished MacBook Air M1?
We specialize in comparing thousands of refurbished Apple products from a wide range of merchants. As discussed in this article, the devices we compare have been thoroughly tested and cleaned by professional refurbishers and are 100% functional.
Get your refurbished MacBook Air M1 here:
+1 deals
MacBook Air 13.3" M1
256GB SSD
Apple M1 with 8-core CPU, 7-core GPU
8GB memory • Space Gray
with Touch Id • 2020 release
Excellent condition, by Mac of All Trades
MacBook Air 13.3" M1
512GB SSD
Apple M1 with 8-core CPU, 8-core GPU
8GB memory • Space Gray
with Touch Id • 2020 release
Good condition, by Back Market
MacBook Air 13.3" M1
512GB SSD
Apple M1 with 8-core CPU, 8-core GPU
8GB memory • Silver
with Touch Id • 2020 release
Excellent condition, by Back Market
Happy buying!
MacBook Air