The MacBook is an extensive piece of device. It pairs cutting-edge tech with a simple yet striking design. Also, The kind of durable build Apple provides can guarantee you long-term usage. Each new release brings more expectations to the Apple fans. They come with a premium price tag compared to other computers out there. Still, with the value they offer, they're worth it. Now is a great time to consider looking into an Apple product with all the leaps that the tech giant has made with even its own microprocessor. RefurbMe curates this article keeping a simple fact in our minds. What can a first-time apple user expect from their MacBooks? 
Why should you buy a MacBook over any other Laptop?
So you're trying to choose between a Windows PC or an Apple Mac. Or maybe you're just curious to see what a Mac can do better than a Windows PC. RefurbMe lists 5 points as to why you should choose a MacBook over any other laptop model available in the market.
Easier to buy
Apple produces only a few versions of its MacBook over a year than any other Windows PC. This means that there are fewer models and configurations of Mac computers to choose from than there are Windows PCs. Certain PC brands can have dozens of computers for sale, under the same (or similar) product names and model numbers. If you just want a good computer and don't want to do a ton of research, Apple makes it easier for you to pick. 
Value for money 
Macs do come at a higher price point than other laptops available in the market. But the superior build quality of Macs gives them an edge in the longer run. The hardware and software are designed to perfectly complement each other. Apple devices tend to age well and continue to offer long-term value for its customers.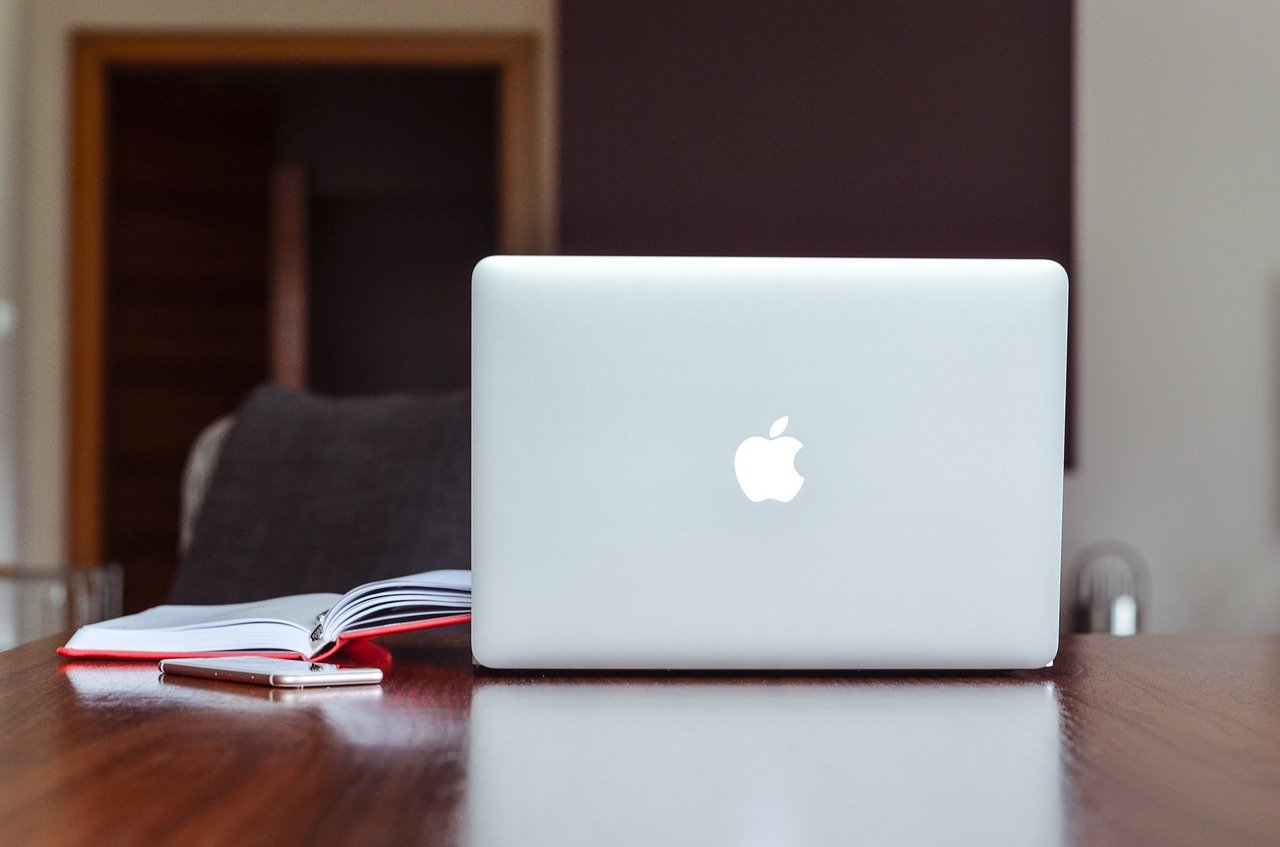 By releasing timely patches and free upgrades across OS X, Macs have come to prove their longevity even in business use. To date, Apple has released 19 versions of its popular macOS so far. These upgrades are free and can be easily installed from the system's preference. 
User experience
The overall user experience of Mac devices can better be termed as spontaneous. It works the way just as the users expect it to. Its system preferences have a much better layout. Access to commonly used settings such as networks, displays, and sounds can be easily obtained.
Another quite interesting and product feature is Apple's Handoff. Handoff is a part of Apple's suite of continuity features that help iOS and Mac devices to work together. This implies that you can complete your tasks on the go without worrying about leaving them unfinished. Various tasks and data can be moved seamlessly from one device to another. 
In house hardware and software
Apple is responsible for the production of its own hardware and software. The operating system fits in precisely with the manufactured equipment. This optimal combination creates a better end product for the consumer. 
Also, the custom ARM-based M1 chip, the company's first in-house SoC (processor/graphics combo) has brought massive performance and battery life improvements to Apple's least expensive laptops. This pushes them ahead of their fellow MacBook comrades and Windows 10 rivals in many ways.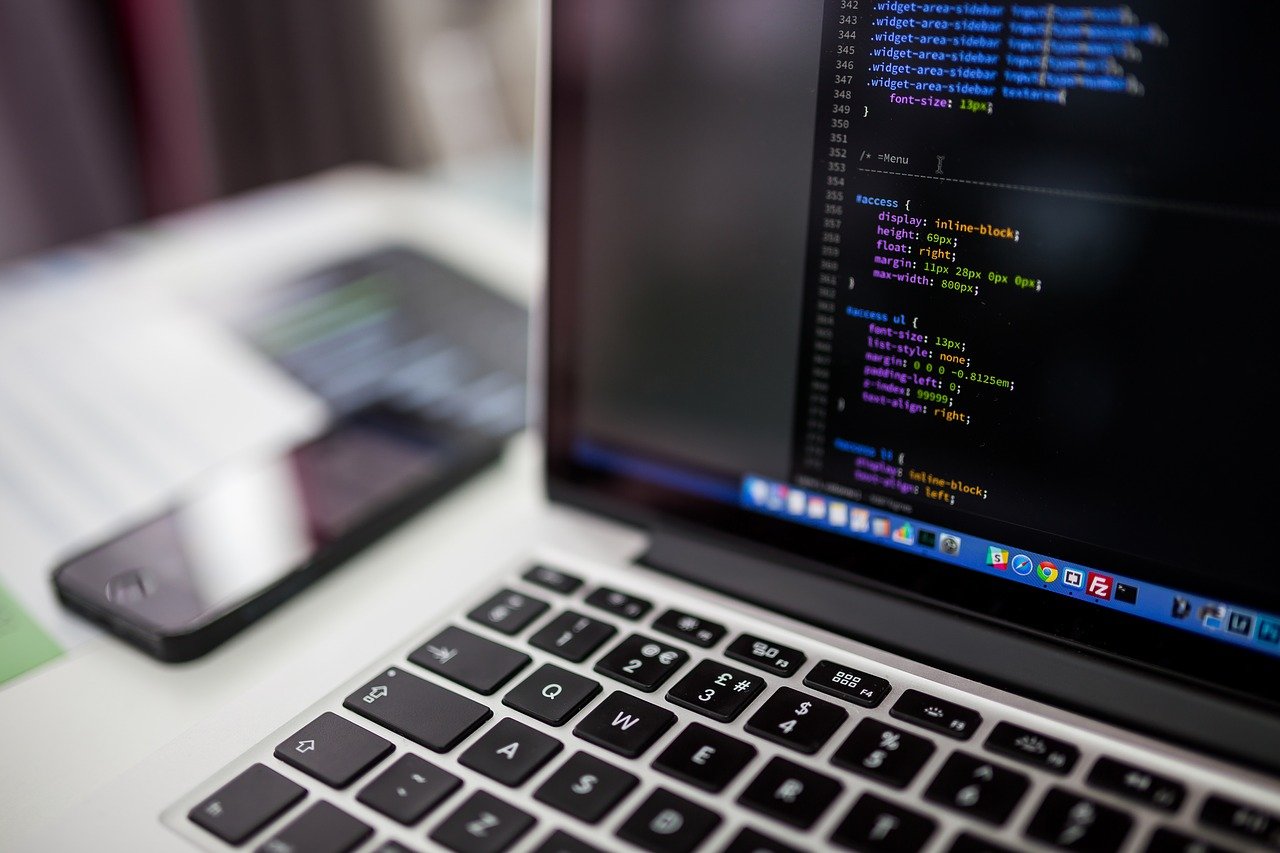 Another interesting feature of the MacBook is virtualizing Windows on Mac. Windows OS can be easily installed on Mac devices. Apple not only takes care of the software requirements, but it also comes with plenty of benefits as well. For example, picture-in-picture computing where users can open Windows as if it were another desktop application. You comfortably work on both the operating systems simultaneously by adjusting the screen to accommodate both the platforms.
Security
The average Mac user is less likely to get exposed to security threats as there are fewer malware programs targeting macOS. All the apps found within the App Store are sandboxed. Thus even if there was malware running, it wouldn't be able to get into the file system. However, this shouldn't stop users from installing sound anti-virus software. The macOS just provides its users with that extra blanket of security of being exposed to fewer attacks. 
Factors to consider before Buying a MacBook
For you to buy the best MacBook which complements your efforts you need to consider a few things before you go ahead and buy one. Each of these laptops has its own strengths and weaknesses so it's important to determine which one is best for your needs before spending your hard-earned money. The most crucial process is to first identify your needs. Do you need a laptop with a fast processor or are you just going to use it for browsing? Next fix the price point you are willing to pay for. And lastly compare between newer and refurbished models at a comparator site like RefurbMe to get the full picture.
But just to make it easier, RefurbMe lists out 3 factors to consider before buying a MacBook.
Affordable for Daily Use
A MacBook is definitely an investment that needs to be made carefully. If you are somebody who needs just needs a MacBook for basic usage of browsing, easy for on-the-go moves, and can easily fit in your lifestyle, Apple just has the model for you. The MacBook Air is ideal for the budget-conscious. It is more versatile than an iPad and It's plenty fast enough for general purpose use. If you are a student or a self-employed person, this is perfect for you. It comes in two versions and you can compare the prices below.
MacBook Air 11.6"
64GB SSD
1.6Ghz Intel Dual-Core i5 2nd gen
2GB memory • Silver
2011 release
Good condition, by Mac of All Trades
+1 deals
MacBook Air 11.6"
64GB SSD
1.7Ghz Intel Dual-Core i5 3rd gen
4GB memory • Silver
2012 release
Good condition, by Back Market
+7 deals
MacBook Air 11.6"
128GB SSD
1.6Ghz Intel Dual-Core i5 5th gen
4GB memory • Silver
2015 release
Fair condition, by Mac of All Trades
High-Performance 
If you are looking for a laptop that is compact and also if you are someone whose work requires a lot of processing power then you should go for a MacBook Pro. This high-performance laptop from Apple comes in 6 different variations with two screen sizes of 13 and 16 inches. The MacBook Pro models are the fastest Apple laptops. However, the MacBook Pro is in a transition period because of Apple's switch from Intel processors to its own System on a Chip, the M1. 
+5 deals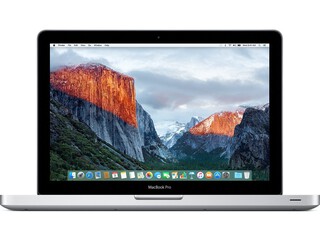 MacBook Pro 13.3"
500GB Hard Drive
2.5Ghz Intel Dual-Core i5 3rd gen
4GB memory • Silver
2012 release
Good condition, by decluttr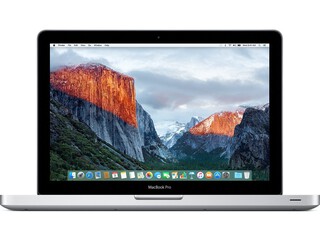 MacBook Pro 13.3"
500GB Hard Drive
2.5Ghz Intel Dual-Core i5 3rd gen
8GB memory • Silver
2012 release
Good condition, by Renewed Macs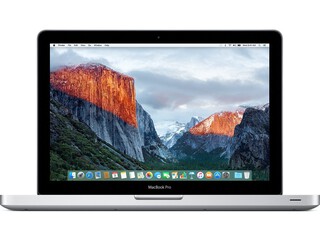 MacBook Pro 13.3"
256GB SSD
2.5Ghz Intel Dual-Core i5 3rd gen
4GB memory • Silver
2012 release
Good condition, by Back Market
Screen size
The MacBook product line is somewhat distinct for offering different screen sizes. It caters to all the above-mentioned points. If you want a 13.3-inch model, you'll have to decide whether to get a MacBook Air or 13-inch MacBook Pro. This decision will be based on the factor of affordability and performance.
MacBook tips and tricks
You can ask any Mac owner and he/she would swear that keyboard shortcuts help simplify their lives. If you're new to a Mac, learning all the available keyboard shortcuts can be a real challenge. To ease out the transition RefurbMe puts together 10 useful tips that will help you familiarise this sleek, state-of-the-art gizmo.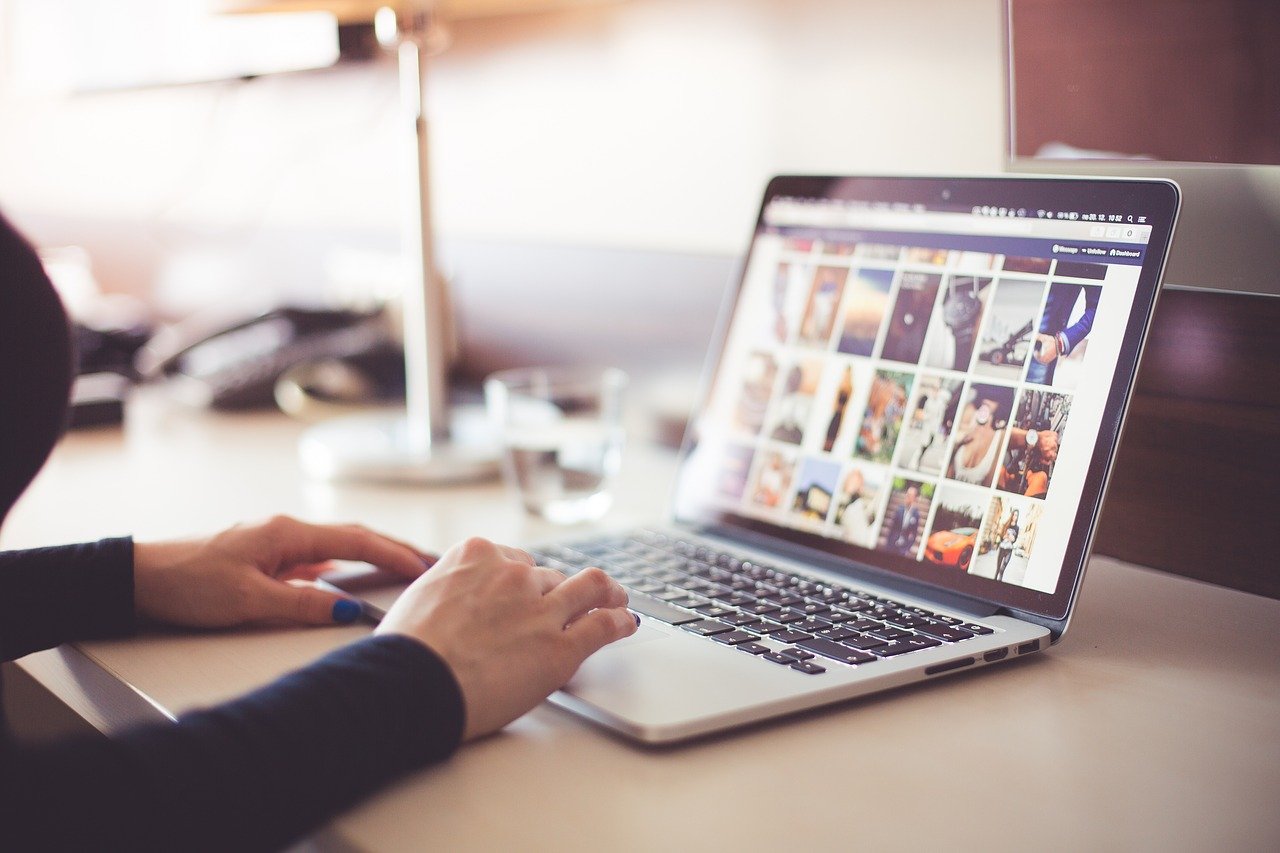 Spotlight Searching – To bring up a handy search interface that will let you find files on your Mac, just use Command + Space. Spotlight can do all kinds of things, from locating files to answering basic questions to solving math problems.
Swap Between Apps – To switch between your open applications, press Command + Tab.
Hide a Window – To quickly hide a window on the desktop, just press Command + H. The app will disappear into the background, but you can get it back by clicking on the icon on the dock or using Command + Tab. You can hide all of the windows except for the window for the app you're currently using by pressing Option + Command + H.
Switch Between Multiple Desktops – If you use multiple desktops, you can swap between them quickly by pressing the Control button and then either the left or the right arrow.
Open Folders – To open up a folder in Finder or on your desktop, hold Command and press the down arrow key. To go back, just hold Command and press the up arrow key.
Delete a file – If you want to delete a file and want to bypass the Trash Can on the Mac that saves files before deleting them, just select a file and press Option + Command + Delete at the same time.
Video Screenshots – Shift + Command + 3 takes a screenshot, Shift + Command + 4 lets you select an area of the screen to screenshot, but Shift + Command + 5, a lesser-known option, brings up an interface that lets you record your screen or a portion of your screen.
Copy a link – If you want to copy the current URL in Safari, press Command + L to highlight the URL bar and then press Command + C to copy. It's quicker than using a mouse.
Force Touch Trackpad – When using a Mac with a Force Touch Trackpad, if you click and hold on something like a website link or a YouTube video, you can see a little preview of the content to see what it is without having to leave the current page you're on.
Quick Access to Function Key Settings – When pressing one of the function keys to activate Mission Control, Brightness, Media playback, and more, if you hold down Option when you press, you can access the corresponding Settings options inside System Preferences for those keys. Note: This doesn't work on Touch Bar Macs.
Refurbished vs New MacBook
Like we have mentioned before, a MacBook is an investment. To help you further save you money but buy the maestro laptop, we recommend you to go with the refurbished model. A refurbished MacBook will cost you less money without compromising on that Apple guarantee. The cosmetic condition of the MacBook will be mentioned to also let you know what can you expect with respect to the appearance of the laptop. These refurbished MacBooks are available from Amazon to Apple Store themselves.
At RefurbMe we have a list of refurbishers who can provide you great deals and offers on warranty, shipping, return policy, and many more. The transparency between the MacBooks models listed on the website by our refurbishers can assure you that you will get the best value for your money. The new macOS 12 monterey which has features like Universal Control, Spatial Audio, SharePlay and many more brought to light in the recent WWDC event. Refurbished MacBooks (2015 release and above) compatible with macOS 12 Monterey are now listed on RefurbMe to let you experience the change first hand.
+7 deals
MacBook Air 11.6"
128GB SSD
1.6Ghz Intel Dual-Core i5 5th gen
4GB memory • Silver
2015 release
Fair condition, by Mac of All Trades
+1 deals
MacBook Air 11.6"
128GB SSD
1.6Ghz Intel Dual-Core i5 5th gen
8GB memory • Silver
2015 release
Fair condition, by Back Market
+6 deals
MacBook Air 13.3"
128GB SSD
1.6Ghz Intel Dual-Core i5 5th gen
4GB memory • Silver
2015 release
Fair condition, by Back Market
Take Away
It's not just that top-notch performance and impeccable design that makes a MacBook good. The software and hardware are integrated much more closely than in other machines. And, even though there are some reasons to consider the best Windows PCs and Chromebooks, there's nothing on par with using an Apple device. You can expect that the Mac you're buying today will be in active use for at least three years, and possibly five and six years. Just pick one that matches your budget and it'll do great for you.
Apple Refurbished