The HomePod mini, Amazon Echo, and Google Nest Audio are the three most exciting smart home audio seen in several years. There are plenty of differences between each one that might sway your opinion. It can be the very small size of the HomePod mini. Or the ability to quickly order items from your Amazon account using the Echo. Or the large ecosystem of compatible Google Nest accessories. While your ultimate choice might be based simply on personal brand preference, some of you may just be looking for the best smart speaker out of the bunch. So to help you out, RefurbMe makes a comparison between the HomePod mini vs Amazon Echo vs Google Nest Audio to find out which of these $99 smart speakers is the worthiest investment.
Specs comparison
HomePod
Mini
Amazon Echo (4th gen)
Google Nest Audio
Price
New starting at $99
Refurbished starting at

$99
$99
Size
3.9 x 3.3 inches
5.7 x 5.2 inches
6.89 x 4.89 x 3.07 inches
Ports
N/A
3.5mm in/out
N/A
Colors
White, Space grey
Charcoal, Glacier white, Twilight blue
Chalk, Charcoal, Sand, Sky, Sage
Voice Assistance
Siri
Alexa
Google Assistant
Connectivity
802.11n Wi-Fi, Bluetooth 5.0, Thread
802.11a/b/g/n/ac Wi-Fi, Bluetooth, Zigbee, Sidewalk
802.11n Wi-Fi, Bluetooth 5.0, Chromecast
Audio Performance
When considering any type of speaker, whether smart or not, sound quality is of the utmost importance. The audio performance is the key reason to buy the HomePod mini. It's excellent for a speaker that's so small. And it really feels like the right mix of price and sound quality. The bass isn't too heavy, vocals aren't lost in the mix, and when you pair two minis the stereo experience is really immersive. The audio isn't as powerful as the original HomePod, but it certainly beats the new Amazon Echo and the Google Nest Audio.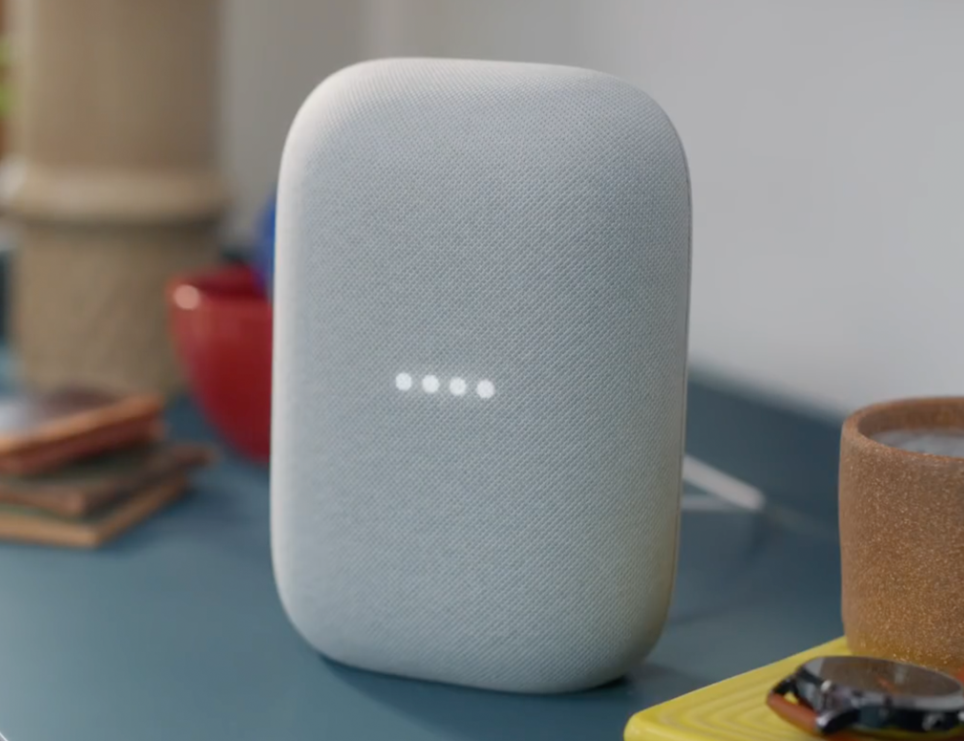 The Nest Audio packs a 0.7-inch tweeter and 3-inch mid-woofer, while the Echo has two 0.8-inch tweeters and a 3-inch woofer. Apple does not specify the size of its speakers, but the HomePod has a full-range drive and two passive radiators inside. Even though Google managed to improve its audio quality by upgrading some of the Nest Audio's internal parts to provide for a less muffled sound, it's still not comparable to other high-quality smart speakers. The Amazon Echo definitely sounds the best of the lot. It has deeper bass, fuller sound, and also packs more of a punch. While the HomePod mini is ideal for listening to audio in a smaller room, the Echo makes more of an impact in a larger space than even the Nest Audio does. 
Design
All three smart speakers, HomePod Mini vs Amazon Echo vs Google Nest, are certainly sleek and neutral enough to fit in with any home decor. The Nest Audio, for one, Google retired the original Home build in favor of a rectangular shape with rounded edges. It's completely covered in fabric and comes in quirky colors like the sky, sage, and sand along with more muted options like chalk and charcoal. It's also buttonless, so you operate it by tapping on the corners to adjust the volume, and tapping the middle to pause or playback audio.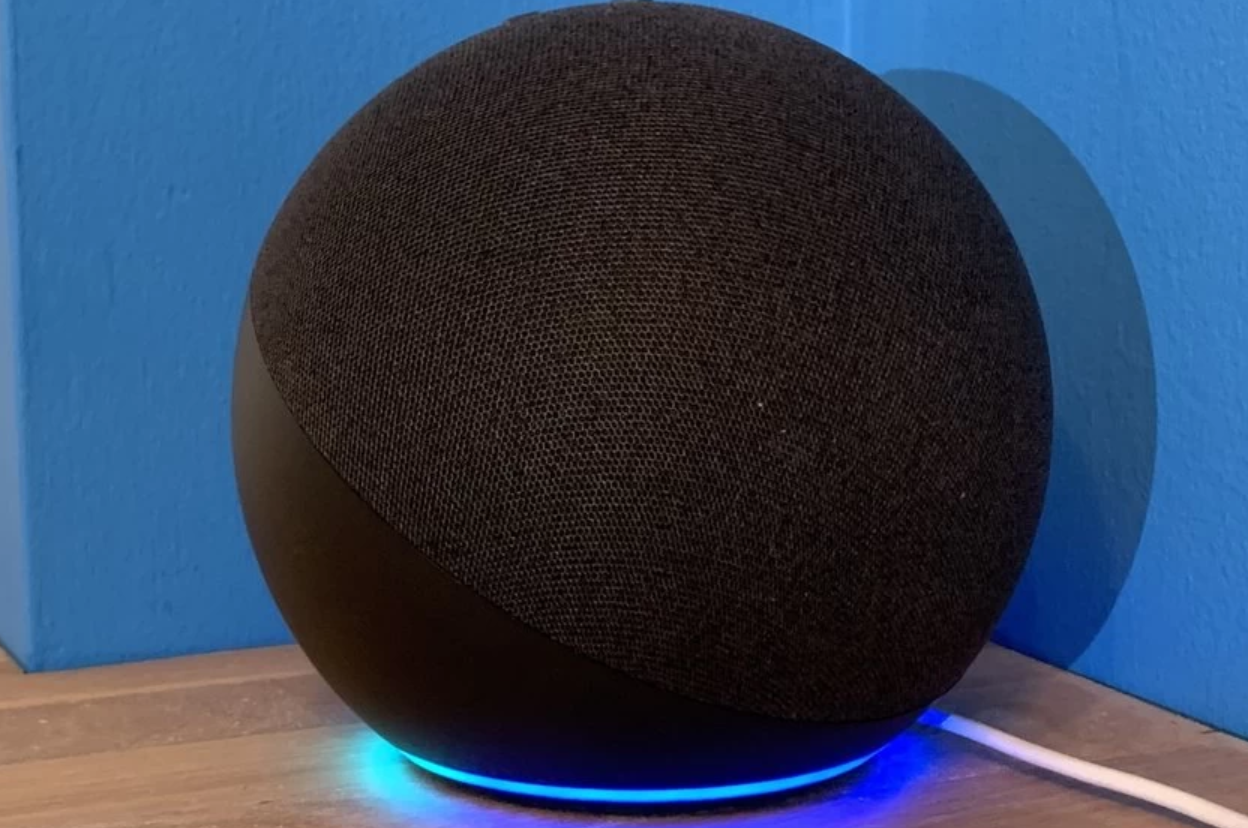 For its 4th-generation Echo, Amazon kept the familiar control buttons on top, while moving the LED ring to the bottom of the speaker to optimize reflection. Unlike Apple's HomePod Mini, The lower third of the Echo Dot is solid plastic. The Amazon Echo also has a 3.5mm audio in and out port. It lets you pair it to an external speaker or sources directly. Neither Nest Audio nor HomePod mini has this port. 
The HomePod mini wins when it comes to design cred. It's tiny enough to fit in any space and looks a lot more futuristic than the other two speakers. Plus, the glass top that fills with swirls of purple, red, and blue LEDs whenever Siri is activated is mesmerizing. It's a small touch that differentiates it from the LED lights that other brands typically use.
Voice Assistance
The HomePod mini, Amazon Echo, and Google Nest Audio all come with their respective company's voice assistant on board. This means hardware should be optimized for the assistants. For example, with the exception of the Google Nest Hub Max, or perhaps Pixel phones, you won't find a better vehicle for Google Assistant than the Nest Audio. The speaker unlocks all Google Home commands and Google Assistant commands as far as your voice can reach.
Meanwhile, the Echo remains an excellent vehicle for Alexa, supporting new features like Alexa Guard, which turns the Echo into a sound-sensitive home security system. Alexa routines are also more comprehensive than what you can do with Google Assistant and HomePod, while the built-in Zigbee radio lets you connect compatible low-power smart home devices easily.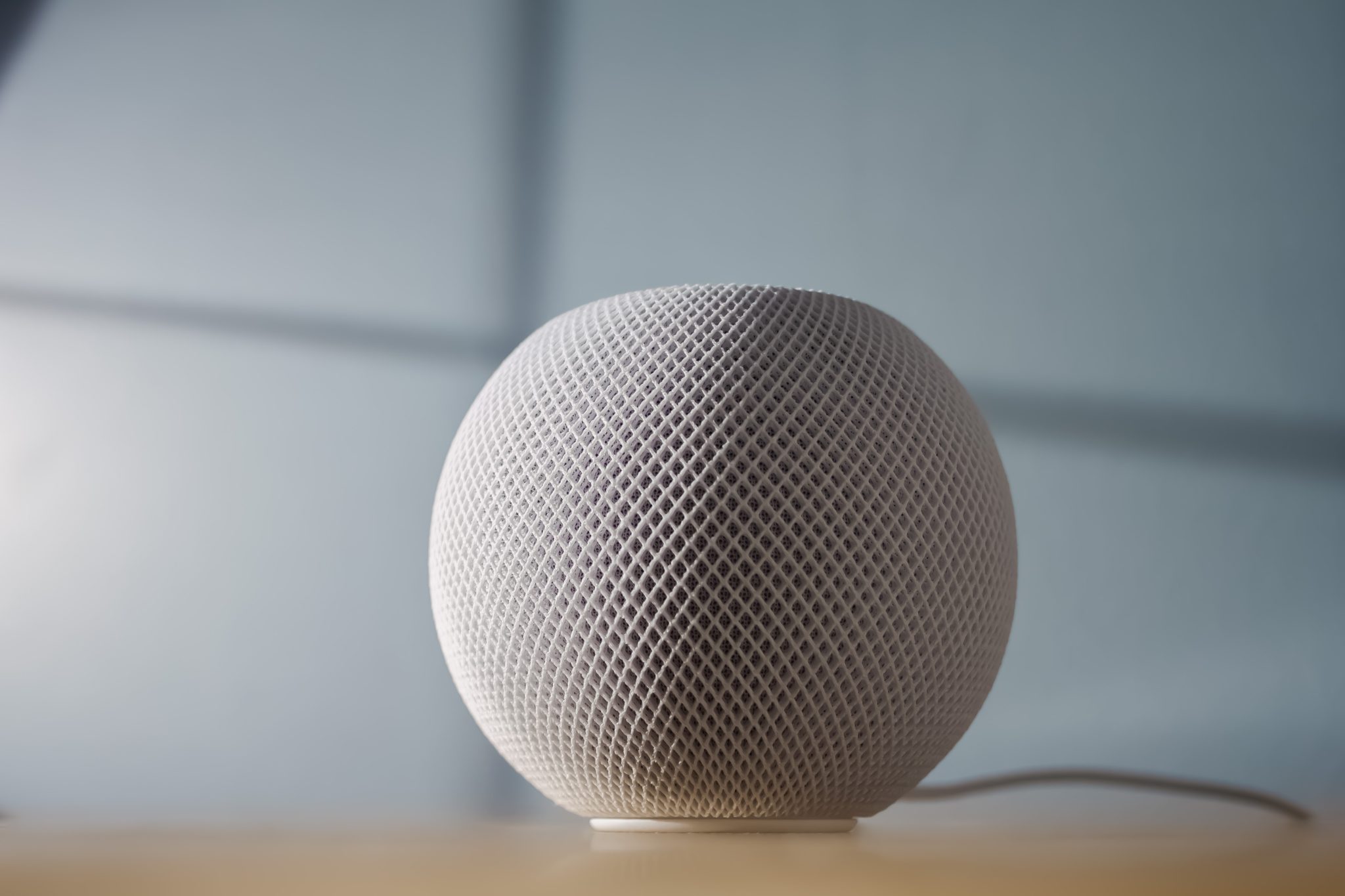 Siri has made some improvements from its predecessor.  You can now set multiple timers and name them. But it still lacks many skills and features you'll find with Alexa and Google Assistant. In terms of the HomePod mini, Siri's key attribute is its integration with your iPhone. You can ask Siri to make a call, send an iMessage, and even find your iPhone or Apple Watch.
Music Apps
If there's one area where the HomePod mini lags behind the Amazon Echo and Google Nest Audio, it's with streaming music services. Through the HomePod, you can stream music from Apple Music, iHeartRadio, TuneIn, and Pandora, and even specify a default music service, but you're limited to those partners. Whereas, Alexa and Google not only let you listen to the above services, including Apple Music, as well as SiriusXM, Deezer, Tidal, Spotify, and Vevo, all of which are popular. Amazon's Echo works with almost all music services, including Apple Music and Spotify, while the Nest Audio works with Spotify, YouTube Music, Pandora, and Deezer. 
Out of all three smart speakers, the Amazon Echo definitely sounds the best. It has deeper bass, fuller sound, and also packs more of a punch. While the HomePod mini is ideal for listening to audio in a smaller room, the Echo makes more of an impact in a larger space than even the Nest Audio does. 
Take Away
Each of the three marvelous speaks has some and maybe, even more, has winning traits. The HomePod mini excels in sound. The Nest Audio looks the best and Echo is everything a so-called smart speaker should be. All in all, these speakers are all fairly similar when it comes to sound and performance. Choosing HomePod mini vs Amazon Echo vs Google nest mostly comes down to ecosystem preference. If you already have Alexa-enabled devices, the Amazon Echo is a better choice. Similarly, if you use Google Assistant, it makes sense to pick up a Nest Audio. For those in the Apple ecosystem, especially those who use ‌Apple Music‌ and have ‌HomeKit‌ setups, the ‌HomePod mini‌ is an ideal choice.
So RefurbMe's advice is to stick to the smart home ecosystem in use since these speakers are only compatible with their company's voice assistant. RefurbMe has a selection of new and refurbished HomePods Mini listed from various sellers and Apple Store as well. We have a list of refurbishers who promise you the best deals with warranty, shipping & returns, and many more. 
To get insights on more refurbished Apple products check out the following articles on RefurbMe.
Refurbished Apple M1 Mac Mini: A Small Wonder
Where to Buy a Refurbished MacBook?
Amazon Echo vs Google Nest