The HomePod mini, Amazon Echo, and Google Nest Audio technology have surprised us recently and have become an integral part of many homes. There are plenty of differences between each smart home device that might decide your next purchase, such as the size of the HomePod mini, the responsiveness of Amazon Echo to quickly order items or Google Nest Audio's ecosystem regarding other Android devices. Let's find out which of these is the worthiest investment, shall we?
Specs comparison
HomePod mini
Amazon Echo (4th gen)
Google Nest Audio
Price
New: starting at $99
Refurbished: starting at

$99
$99
Size
3.9 x 3.3 inches
5.7 x 5.2 inches
6.89 x 4.89 x 3.07 inches
Weight
0.76 pounds
2.1 pounds
2.65 pounds
Ports
N/A
3.5mm in/out
N/A
Colors
White, space grey
Charcoal, glacier white, twilight blue
Chalk, charcoal, sand, sky, sage
Voice assistant
Siri
Alexa
Google Assistant
Connectivity
802.11n Wi-Fi, Bluetooth 5.0, Thread
802.11a/b/g/n/ac Wi-Fi, Bluetooth, Zigbee, Sidewalk
802.11n Wi-Fi, Bluetooth 5.0, Chromecast
Sound quality
Sound quality is of the utmost importance when considering any speaker, smart or not, for obvious reasons. A smart speaker must have an excellent audio performance because you may not only use it to give simple commands or write things down quickly but to listen to your favorite music or radio stations.
All in all, the difference in the sound quality of these three devices is not as much as anyone can think. The quality and the volume are similar, although the HomePod mini has a more balanced sound. Due to their size, the Echo and Nest can reach higher volumes and deliver more bass, which is not always the best idea since quality can suffer.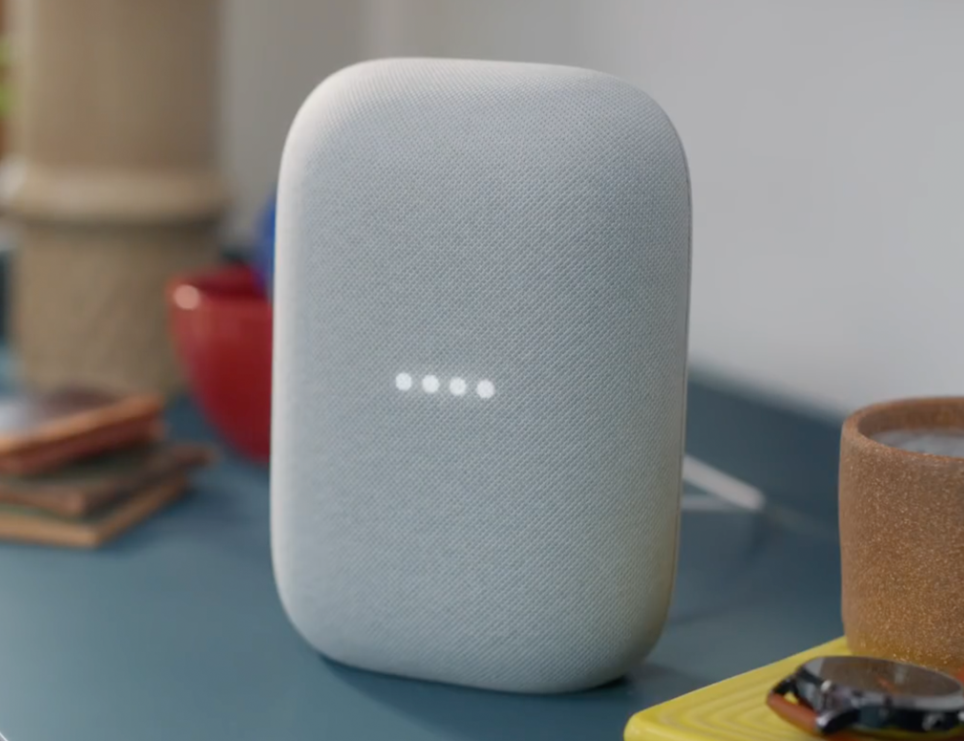 As you may know, Apple's original HomePod was discontinued in favor of the mini version. Although it is smaller, the volume and quality of the HomePod mini are certainly impressive.
Apple doesn't share the size of the HomePod mini speakers, but it has a full-range drive and dual passive radiators. On the other hand, the Amazon Echo has two 0.8-inch tweeters and a 3-inch woofer, while Google Nest Audio has a 0.7-inch tweeter and 3-inch mid-woofer.
Voice assistance
The HomePod mini, Amazon Echo, and Google Nest Audio come with their respective voice assistant, and the hardware of each device is optimized for them. Except for the Google Nest Hub Max, or perhaps Pixel phones, you won't find a better voice assistant for Google devices than the Nest Audio. The speaker can unlock all Google Home and the assistant's commands as far as your voice can reach.
The Echo remains an excellent device to use with Alexa, and it now supports new features like Alexa Guard, turning it into a sound-sensitive home security system. In addition, Alexa routines are more comprehensive than what you can do with Google's and Apple's assistants. The built-in Zigbee radio allows you to connect compatible smart home devices seamlessly.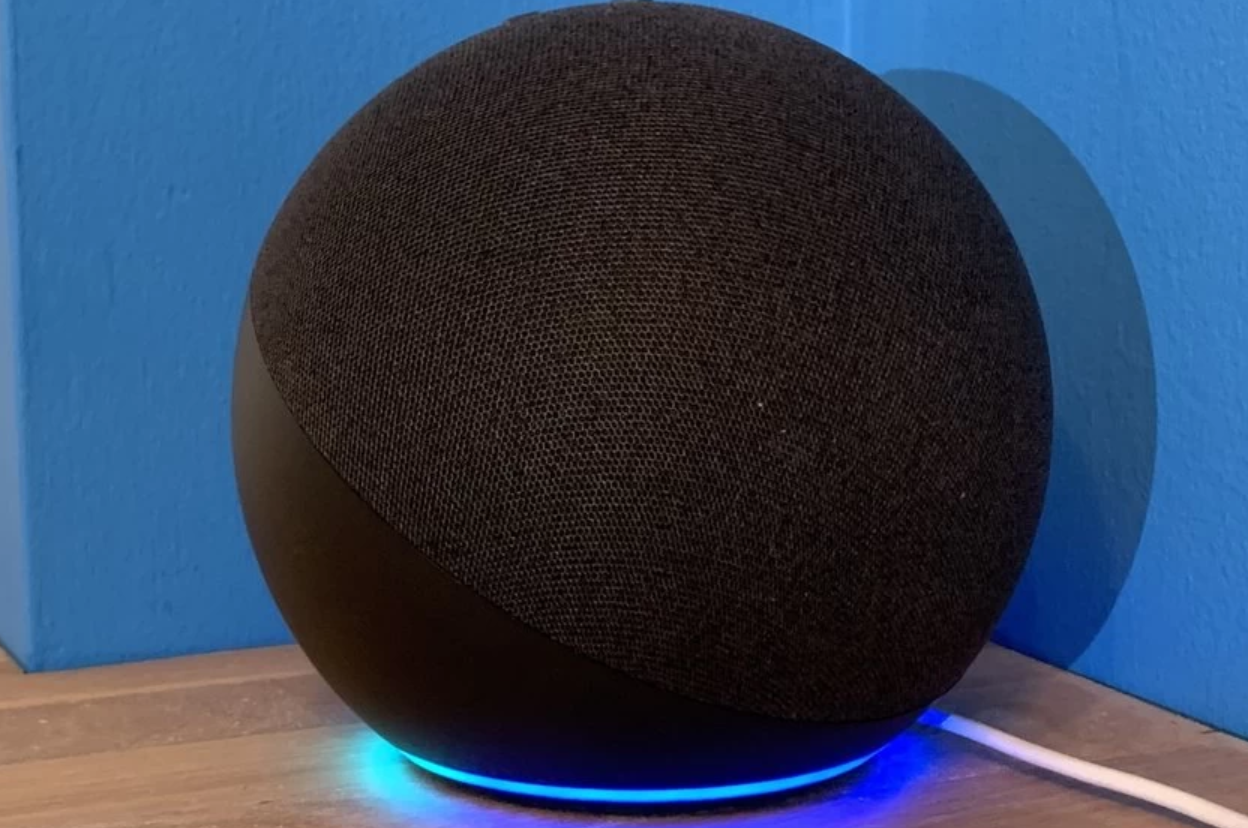 Siri has made some improvements from its predecessor. You can now set multiple timers, and its key attribute is its integration with the Apple ecosystem. Apple devices are smart enough to know when they are close to each other, so you can activate Siri from anywhere easily, and your HomePod mini will answer instead of your iPhone or Apple Watch. Ask her to make a call, send a message, or even find your iPhone or Apple Watch if you have lost them.
Music apps
Streaming music services are one area where the HomePod mini lags behind Echo and Nest Audio. While you can stream music from Apple Music, iHeartRadio, Spotify TuneIn Radio, and Pandora, you are limited to them, or you must find ways around in order to use them.
👉 Learn how to play Spotify on HomePod using AirPlay
With Alexa and Google, you can easily listen to the services mentioned above—including Apple Music—and also Spotify, Vevo, Tidal, Deezer, and others. Amazon's Echo works with almost all music streaming services, including Apple Music and Spotify, while the Nest Audio works with Spotify, YouTube Music, Pandora, and Deezer.
Design
The Nest Audio, Echo, and HomePod mini's design is undoubtedly beautiful and can fit in almost any home decor and distribution.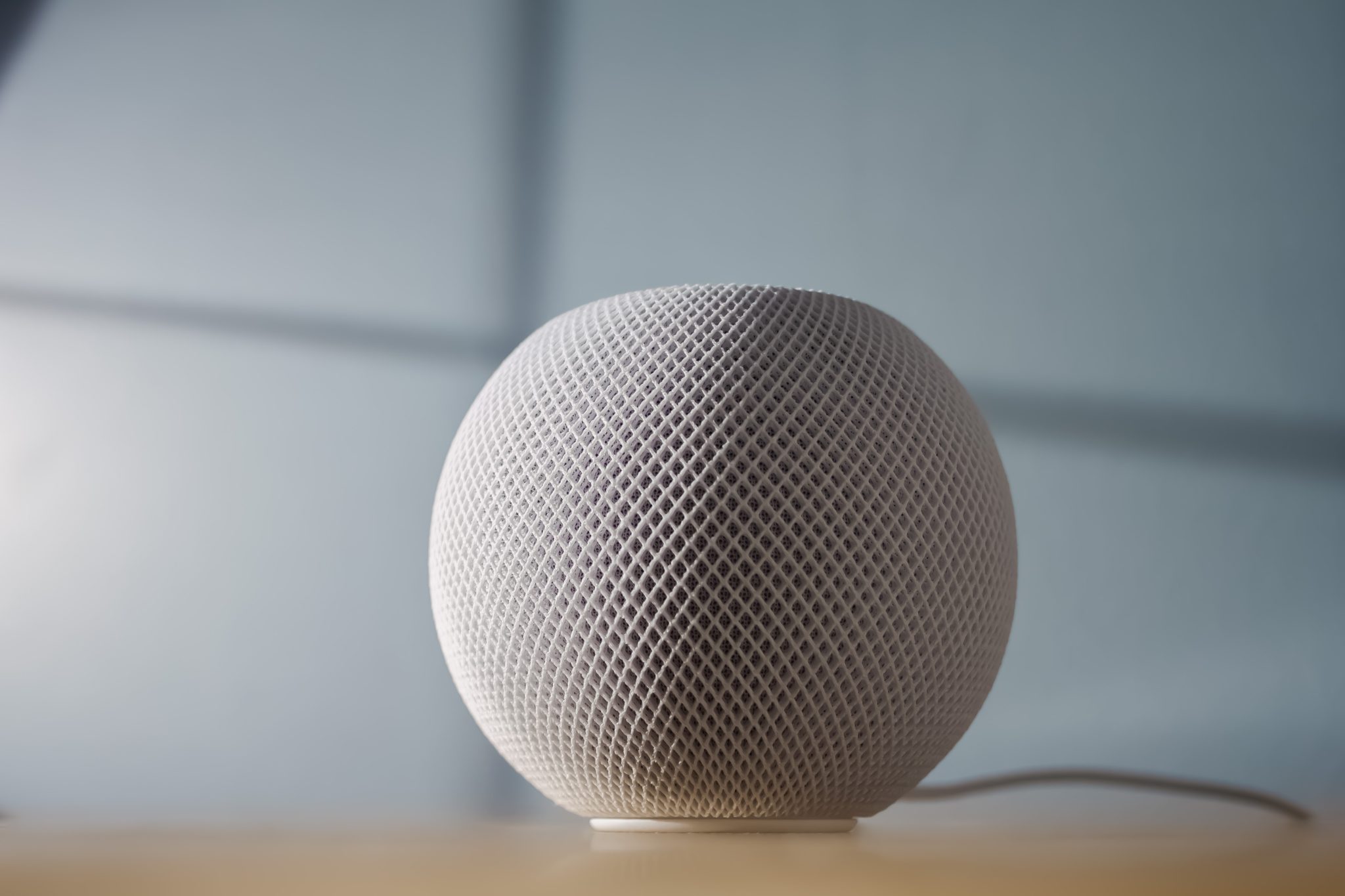 With Nest Audio, Google decided to retire the original build in favor of a rectangular shape with round edges. It's covered in fabric and comes in chalk, charcoal, sand, sky, and sage colors. It's also buttonless, so you can use it by tapping on the corners to adjust the volume and tapping the middle to pause or play audio.
As for the fourth generation Echo, Amazon kept the familiar control buttons on top while moving the LED ring to the bottom of the speaker to optimize reflection. One of the main advantages of the Amazon Echo is that it has a 3.5mm audio in and out port, letting you pair it to an external speaker or sources directly.
The HomePod mini wins when it comes to design. Its small size allows it to fit in any space and looks more modern or futuristic than the other two speakers. Plus, the glass top that fills with purple, red, and blue LEDs when Siri is activated is fantastic. It's a small touch that differentiates it from other brands.
Takeaway
The HomePod mini, Amazon Echo, and Google Nest Audio are similar in sound and performance. The HomePod mini excels in sound and design and is perfect for iPhone users. At the same time, the Nest Audio is ideal for Android lovers and can use more music streaming services more efficiently, like Echo. On the other hand, the HomePod mini is perfect for listening to audio in small rooms, while the Echo makes more of an impact in a larger space than even the Nest Audio. 
In case you are considering the HomePod mini, we have the best deals for you. On RefurbMe, we compare hundreds of refurbished Apple products from reputable merchants. They work perfectly and are backed by a professional warranty, all of it with some of the best discounts and price drops you can find in the market. Check the offers in real time here:
HomePod mini
Space Gray
1st generation • 2020 release
Good condition, by Back Market
+1 deals
HomePod mini
Blue
1st generation • 2021 release
Good condition, by Back Market
HomePod mini
Yellow
1st generation • 2021 release
Excellent condition, by Back Market
Good luck!