If you have an older iPhone, like an iPhone 6S or iPhone 6, you may be waiting for an upgrade. Furthermore, chances are you want to upgrade to an iPhone 13. But you do not need to wait for iPhone 13 to roll out. The iPhone SE is equally suited for most people. It boasts a string of significant unique features including a glass body, a touch ID, and fast charging. RefurbMe provides you a fair comparison between iPhone SE vs iPhone 6S to help you with your purchase decision.
The Key Features
Before we get into the details here are some striking features you can expect in the iPhone SE vs the iPhone 6S or the iPhone 6.
No Headphone Jack
The iPhone SE (2020), unlike the iPhone 6 or 6s, does not have a headphone jack. Apple has removed the headphone jack from the newer iPhone units from iPhone 7 and above. And subsequent iPhones have not included a headphone jack. That means you need an adapter that lets your headphones connect to the Lightning port on the iPhone. Or you'll need to transition to a Bluetooth-based solution like the AirPods.
Haptic Touch Instead of 3D Touch
If you're upgrading from an iPhone 6S or iPhone 6 you might be used to the 3D Touch feature. It lets you access hidden menus and other features when pressing a finger down on the iPhone's display. The iPhone SE doesn't have 3D Touch. Instead, there is Haptic Touch. It does not have pressure sensitivity like a 3D touch. But it acts in the same way and can accomplish the same tasks.
More Water Resistance
The first iPhone Apple advertised as being water-resistant was the iPhone 7. So if you are upgrading from an iPhone 6S then water resistance is a major bonus feature that you'll get in iPhone SE. It has IP67 water and dust resistance rating. This implies that the iPhone SE is impervious to dust. And can withstand being dunked in water up to one meter deep for 30 minutes. 
Price and availability
| | | |
| --- | --- | --- |
| Model | Original Price | Refurbished Price |
| iPhone 6 | Starting at $299 | Starting at |
| iPhone 6S | Starting at $549 | Starting at |
| iPhone SE | Starting at $399 | Starting at |
Apple no longer sells the iPhone 6 series but you can get your hands on it through a third-party seller or look for a refurbished option. The iPhone 6S vs the iPhone SE, you will see that there are major improvements across the board that make the update well worth it. And you can even trade-in your old iPhone 6 and 6S to get an even better deal on the iPhone SE.
Design and Display
The iPhone SE, 2020 release, is identical to the design that Apple used for iPhone releases back until 2017. With the iPhone SE vs iPhone 6S upgrade, you can expect a device that's the exact same size, weight, shape, and design. The 2020 iPhone SE features a 4.7-inch LCD display, thick top, and bottom bezels. And a Touch ID Home button with faster responsiveness. That was available in many of the original iPhones with Touch ID. The button feels like it's pressing down thanks to haptic feedback, but it's actually solid.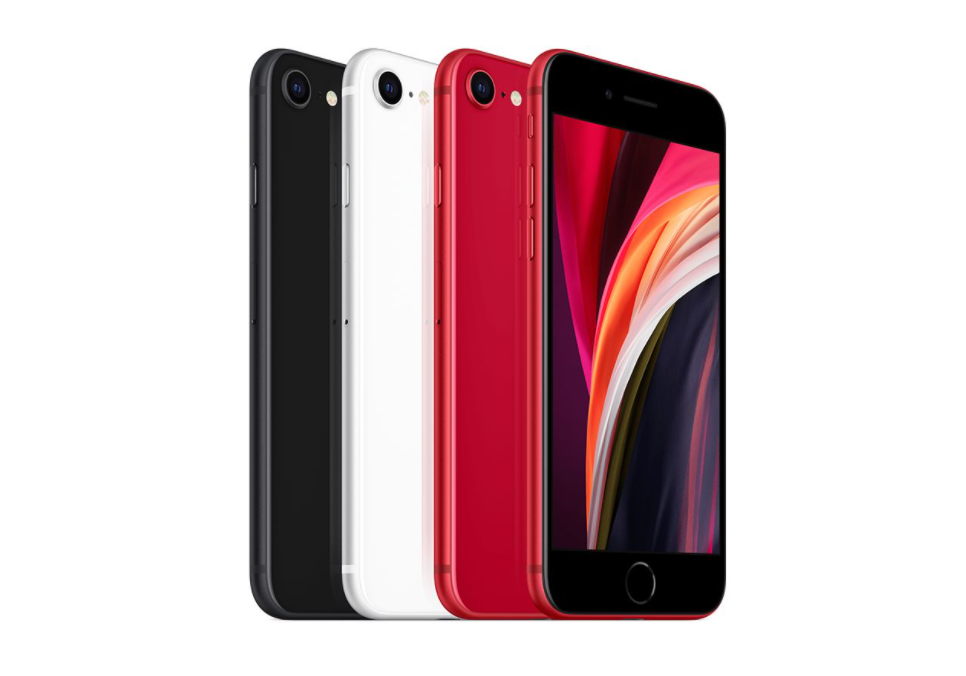 The iPhone SE is available in white, black, and Red, unlike the well-known silver and space gray colors. There is one major, notable difference in the design of the iPhone SE vs iPhone 6S. The iPhone SE features a glass front and back with an aluminum band sandwiching the two pieces together. While the iPhone 6S has an aluminum body. For those coming from an original 2016 iPhone SE, the new iPhone SE has a larger display.
Camera
The iPhone SE is equipped with a 12-megapixel wide-angle camera. Though there's still a single-lens camera, Apple is using improved sensor technology in its modern iPhones. This means you're going to see better photos from the iPhone SE vs iPhone 6S. And other older iPhone units. The camera in the SE is better than the camera in the iPhone 6S. And seems to be similar to the camera in the iPhone XR.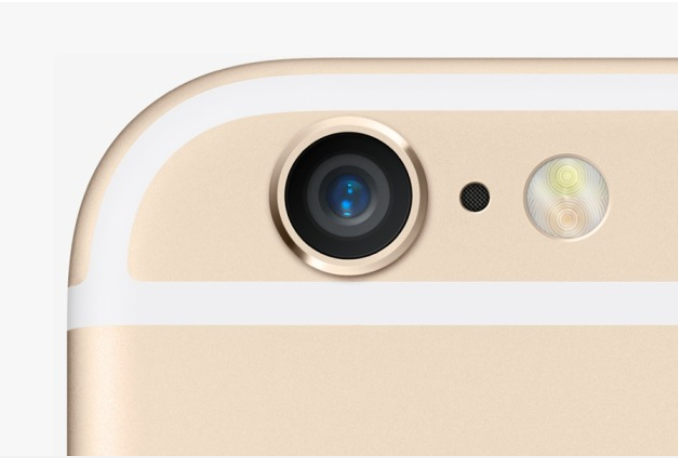 People coming to the 2020 iPhone SE from an older iPhone can expect bright, vivid photos with true-to-life colors and Smart HDR support. This implies much better detail in the areas of the photos that are bright and dark. It's a notable improvement over older devices. As for the video, the iPhone SE offers a lot for the asking price.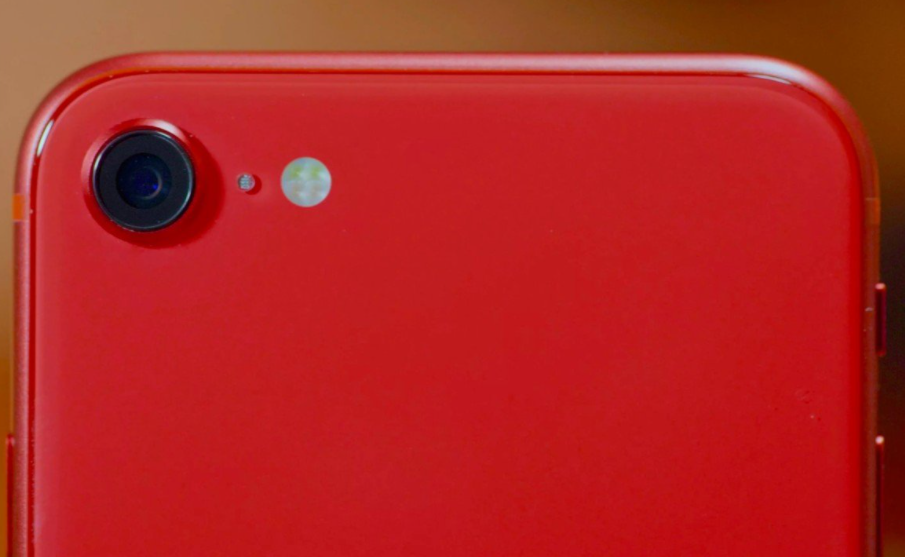 When it comes to the front-facing camera, there are definite improvements over the 5-megapixel camera in the iPhone 6s. The iPhone SE also uses a 7-megapixel camera but with the A13 chip, it can do Portrait Mode and the image quality is much-improved thanks to Apple's software algorithms.
Connectivity
The iPhone 6 and iPhone 6 Plus are not supported by iOS 13. Upgrading to the iPhone SE means you also get the latest iOS 15 capabilities. What this means is that upgrading now ensures you'll get the latest iOS features and improvements for many years down the road. This is a major plus point for iPhone SE vs iPhone 6S.
The iPhone SE supports Gigabit LTE and it works on more than 25 LTE bands. This is a major improvement over the iPhone 6 and 6S. The iPhone SE also supports WiFi 6 and Bluetooth 5.0. It's definitely a feature you want on a phone that you're going to be using for several years to come.
Dual-SIM support is also included in the iPhone SE. So you can use a secondary SIM when traveling without needing to swap out the SIM. There is also eSIM support, exclusive to newer iPhones, which makes it easier to switch between different carriers.
Battery life and Charging
The iPhone SE, 2020 release, lasts for up to 13 hours when watching video on the device. And 8 hours when streaming video. Along with 40 hours when listening to music. It's not as good as the battery in the newer iPhones. But it's a solid improvement for most people coming from older iPhones with batteries that have degraded over time.
Because of fast charging, the iPhone SE can charge to 50 percent within 30 minutes using a USB-C to Lightning cable and an 18W+ power adapter. Wireless charging allows the iPhone SE to be charged using any Qi-based wireless charger, which is handy because there are tons of these chargers on the market now.
Performance
The biggest differentiator between the iPhone 6 vs iPhone SE is performance. The iPhone 6S is powered by Apple's A8 processor. Whereas the new iPhone SE features Apple's much more powerful A13 Bionic processor. Using an iPhone SE after using an older iPhone will be the most notable change. Everything will feel smoother, speedier, and more seamless with no lag and other hiccups that you might be used to.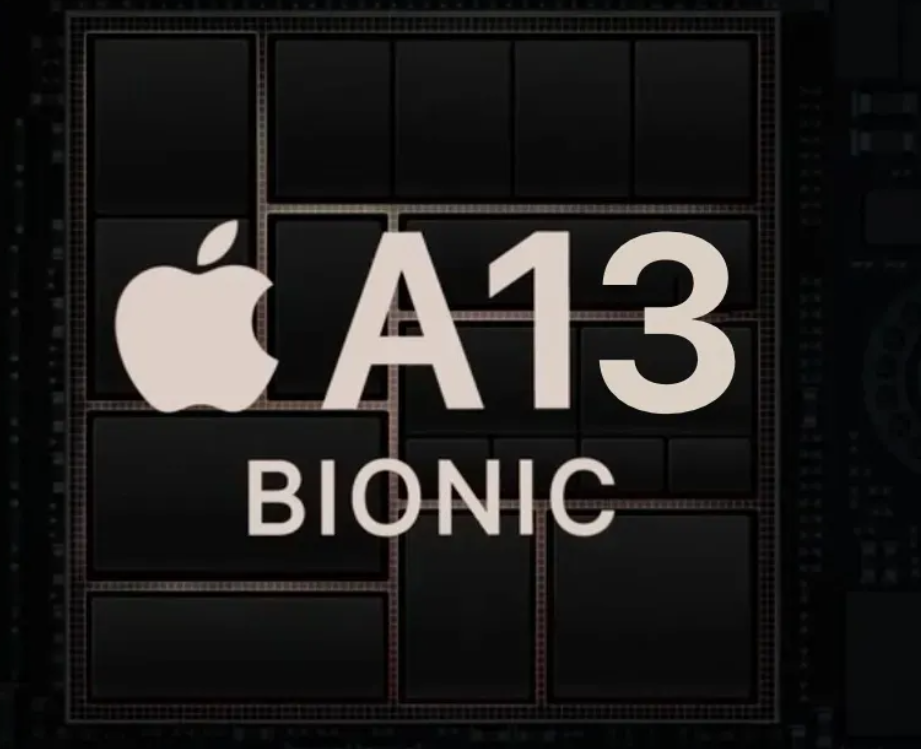 The A13 chip in the iPhone SE lets it perform some computational photography tricks. It enables multiple features that were absent from older iPhones. It adds Portrait Mode for creating portrait images of people with artfully blurred backgrounds. And Portrait Lighting for adjusting the lighting in those photos.
Take Away
The iPhone SE vs iPhone 6S may have the same chipset and rear camera, but they are otherwise very different phones. The iPhone SE can stand toe-to-toe with the iPhone 6S in almost every major area mainstream customers care about. The fact it also has a far better battery is the cherry on top. It's designed exactly for people who don't necessarily care about the latest and greatest hardware but want something reliable that they can hold onto for several years and something without a steep learning curve.
Plus, you'll get the added benefits of longer battery life, a more durable and water-resistant design, a future-proof processor, and much-improved camera quality.  You can buy a new model from Apple Store or you can buy a refurbished iPhone SE. RefurbMe has great deals listed from refurbishers like decluttr, Gazelle, ItsWorthMore, and many more.
+5 deals
iPhone SE 2
AT&T
64GB storage
Black
Good condition, by ItsWorthMore
+3 deals
iPhone SE 2
AT&T
64GB storage
Red
Fair condition, by Gazelle
+2 deals
iPhone SE 2
T-Mobile
64GB storage
Red
Good condition, by ItsWorthMore
iPhone 6S vs iPhone SE