Apple's Mac mini is a flexible desktop computer and is comes in use to power up another device. It can serve as a home theater PC, or you can turn a group of minis into a server farm. The new Mac Mini has transitioned away from intel processors and showcases the potential of Apple silicon and the M1 chip. As a result, it's technically the best performer. With the refurbished Apple M1 Mac Mini processor now available in the market, RefurbMe tells you why this small but powerful device is the best choice for you. It offers you power, efficiency in a compact size, all features you are looking for.
What can you expect from refurbished Mac Mini?
Design: The Design of the new Apple M1 Mac Mini is still the same as its predecessors. The aluminum chassis milled out of a single block of metal and the iconic square share with rounded corners. On the bottom of the compact machine is a black round plastic disc.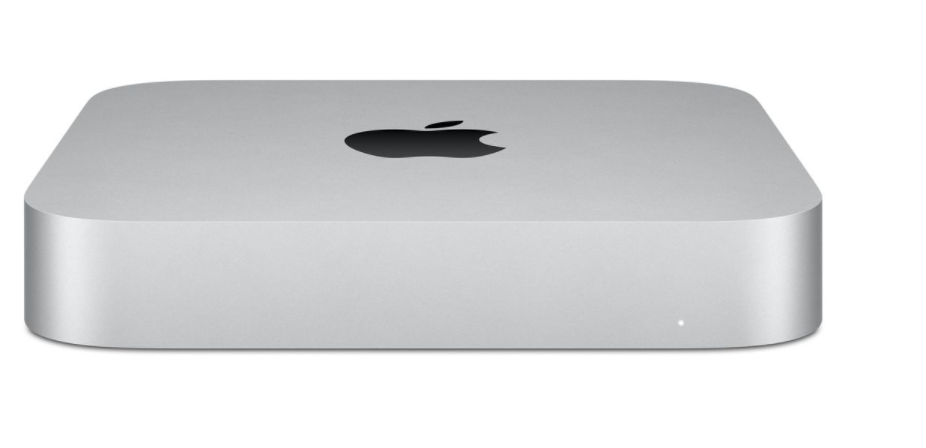 There is, however, one notable change to the exterior of the Mac mini, and that is the port selection. With all the ports grouped on the backside of the chassis in a black plastic I/O panel, the M1 mini is outfitted with an ethernet port, dual Thunderbolt 3 ports, an HDMI connection capable of handling up to 6K resolution, dual USB 3.0 ports, and a headphone jack.
Hardware and Software changes: The Mac mini M1 is outfitted with the Apple M1 processor, the same processor found in the new MacBook Air and MacBook Pro. So by offering that identical hardware the Mac mini promises more or less identical performance. The chip itself is a 3.2 GHz processor with 16 billion transistors clasping onto its silicon. It combines processing and graphics onto the same system on a chip (SoC). The M1 processor has 8 processing cores. With 4 "Performance Cores" giving a raw performance. And 4″Efficiency Cores"  that can handle moderately demanding tasks without the same sort of power draw.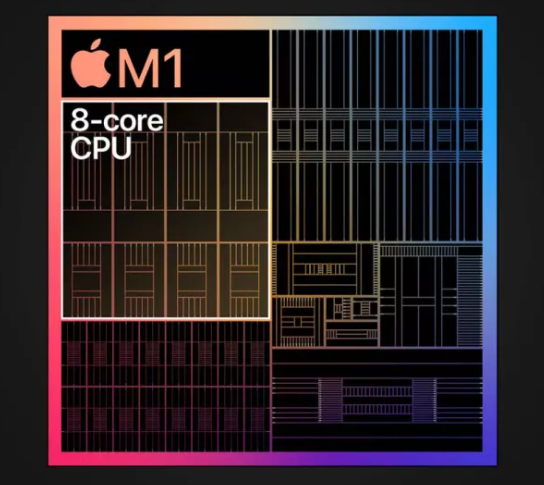 On the software side, the Mac mini comes with Big Sur, Apple's latest iteration of Mac OS. It includes Rosetta 2 which provides an emulation layer to keep things running smoothly. This is because now Big Sur has to do double duty supporting both Mac and Intel processors. Rosetta 2 translates apps designed for Intel x86 hardware for use on the ARM-based M1 processor. It's a technical tool to help Apple balance two very different systems, providing equal capability to both.
Performance: The integration of technologies on the M1 chip allows Mac mini to take on intensive tasks while consuming up to 60 percent less energy than the previous generation. They use a tenth of the power while still delivering outstanding performance. The M1 chip brings a 16-core Neural Engine and a full stack of ML technologies. It transforms Mac mini into an ML powerhouse.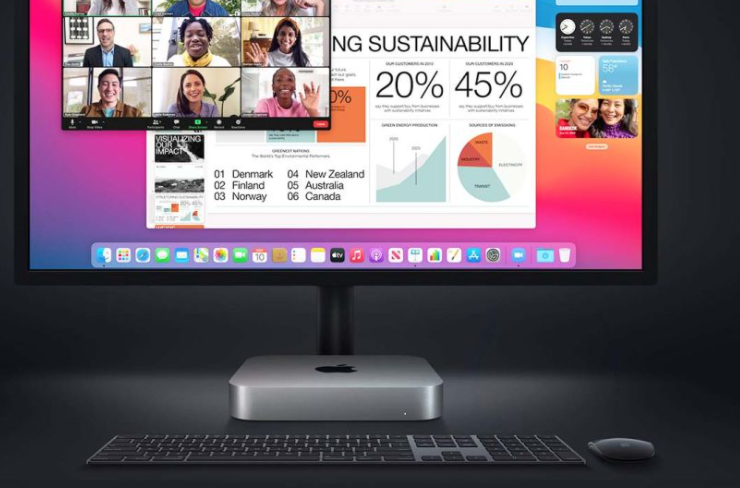 M1 also features a unified memory architecture or UMA. This means that all of the technologies in the SoC can access the same data without copying it between multiple pools of memory. This dramatically improves performance and power efficiency. Your entire system is more responsive now.
The M1 chip and macOS Big Sur work together to make the entire system sharper. Mac mini wakes almost instantly from sleep. Everyday things like flipping through photos and browsing Safari are faster. 
Configuration available: The Mac Mini M1 comes with a minimum of 8 GB RAM to 512 SSD capacity. The price of a new model ranges from $699. The storage isn't a traditional SSD meaning it is patched in. So there's no swapping outdrives, but it's functionally the same thing.
You have 8GB of RAM 256GB SSD at $699. 16GB of RAM 256GB SSD also at the same price, and 16GB of RAM 512GB SSD $1099.
But why pay the full price for a new M1 Mac Mini if you can get a refurbished model at a 15% discounted price! Keep on reading to know where can you get your hands on them. 
What do the experts says?
To understand whether this might mite is a good option to invest in or not and how well has it fared in the Apple community we skimped through reviews floating online from some of your famous blog posts and YouTubers. 
The Mac mini ends up being the best value right now in Apple's Mac lineup. The Mac mini may be small in stature, but it's a giant when it comes to performance.

Brian Westover from Tom's guide.
The price-to-performance ratio for the Mac mini has never been better than with this changeover to Apple silicon.

The Verge quotes
The new Mac Mini represents not just the least expensive way to bring an Apple Silicon M1 SoC into your life, but also the most performant thanks to its form factor and its cooling.

Linus from Linus Tech Tips. 
So we can say confidently that for a device that's offering a price cut from past versions while introducing new hardware and balancing Apple-centric software, it's shockingly good. And while there are some issues, they are not exactly a factor to disregard the purchase. 
Refurbished Mac Mini M1
Like mentioned before, a refurbished Mac Mini is the perfect device if you need a powerful performance at a reasonable price. Another benefit is that you will be essentially receiving a brand new device at a heavily discounted price. This is the perfect choice for anyone who might be in serious need of a new computer. But who may not be happy about having to spend so much to get one.
An Apple-certified refurbished device gives a warranty similar to that of a new device along with free shipping. You get all the accessories and it comes in a white box. Through the offers from our trusted refurbishers, you can get your hands on this device at some amazing deals.
Final thoughts
The M1 Mac mini is the most affordable of Apple's new crop of Macs. And it delivers huge value for an affordable price. If you just want a Mac desktop that won't cost a lot of money, the M1 Mac mini is the best thing out there. The Mac mini is also a great way to take everything you'd usually do on your phone or laptop and access it on your TV screen. At RefurbMe we make sure you have the best deals on all Apple Refurbished items in one place to help you with your buying experience.
To see where you can get good deals on refurbished Apple devices check out the articles mentioned below.
5 Tricks to Save Money When Buying an iPad
When Will the New MacBook Pro Be Refurbished? (Updated for 2021)
Apple Refurbished