The Apple Watch Series 6 is part of Apple's latest generation of smartwatches. It features an always-on display, the S6 chip, an always-on altimeter, and blood oxygen monitoring. The design is identical to Apple Watch Series 5. But the Series 6 has some notable health-related features along with a faster chip for better performance.
If you want a more sustainable option, Apple is now selling refurbished versions of the Apple Watch Series 6. This means a discounted price of up to 16%. So it's a great chance to buy a new product with a discount. And RefurbMe tells you everything you need to know before deciding on availing of the offer.
The Features
Unrivaled user experience, fantastic apps, and potentially lifesaving health and fitness features make the Apple Watch Series 6 is the best smartwatch you can buy. And the team at RefurbMe gives you all the specs details to make your decision-making process easier. 
Design: The Apple watch series 6 has a similar design to that of its predecessor( from Series 4 onwards). What's new about this Series is the wide spectrum of colors of the watch straps introduced by apple. And some even in liaison with Nike and French Luxury house Hermes. In addition, Apple has also launched the Solo Loop, similar to the Sport Band, made from silicon rubber to make it stretchable. But it's the first Apple Watch to feature a slip-on design with no buckle or clasping mechanism.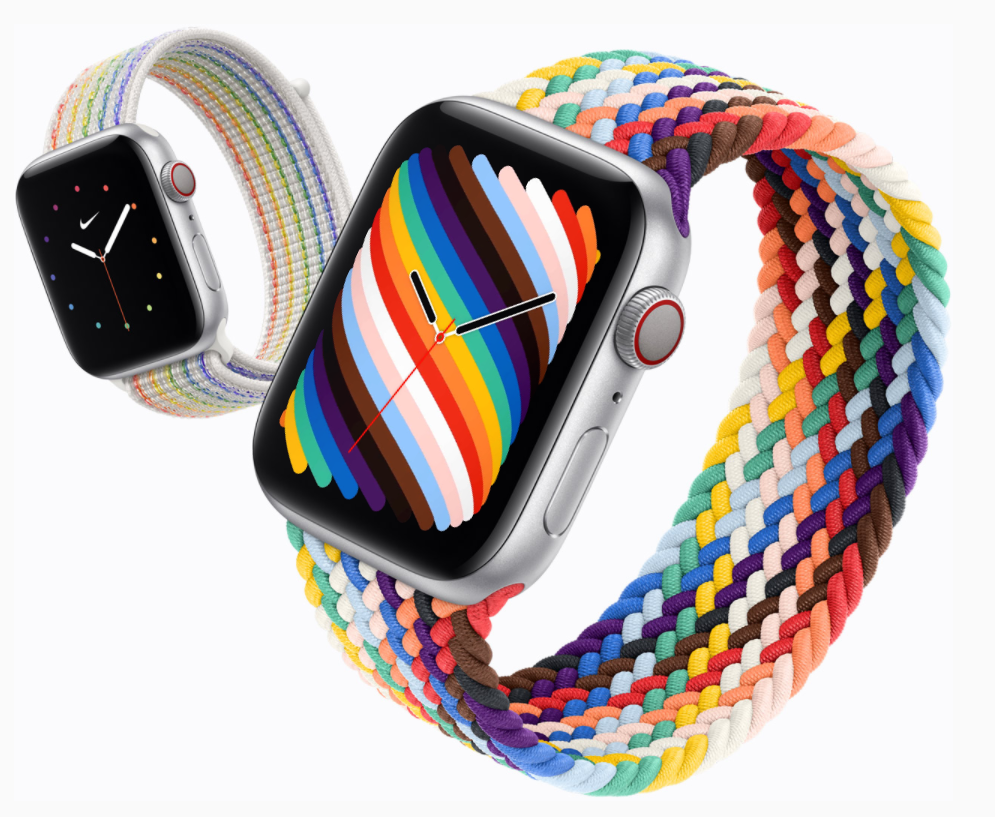 Display: The Apple watch series 6 has a similar OLED display to Series 5. The Always-On Retina display, allows time, complications, and other information to be continually visible with the screen. This means no longer going black when the Apple Watch is not in use. You don't need to raise your wrist to see the time. And when using the Workout app, workout metrics are visible at all times.
The Always-On display of the Apple Watch Series 6 is 2.5 times brighter when outdoors when the wrist is down. This implies that it is easier to see when exercising in bright sun.
Health & Fitness: Apart from the already existing health features available, the series 6 additionally has a blood oxygen monitoring feature. The sensors on the back of the Apple Watch enable the blood oxygen monitoring feature. It gives an idea of the oxygen saturation (also known as SpO2) levels drop, quite useful given the pandemic!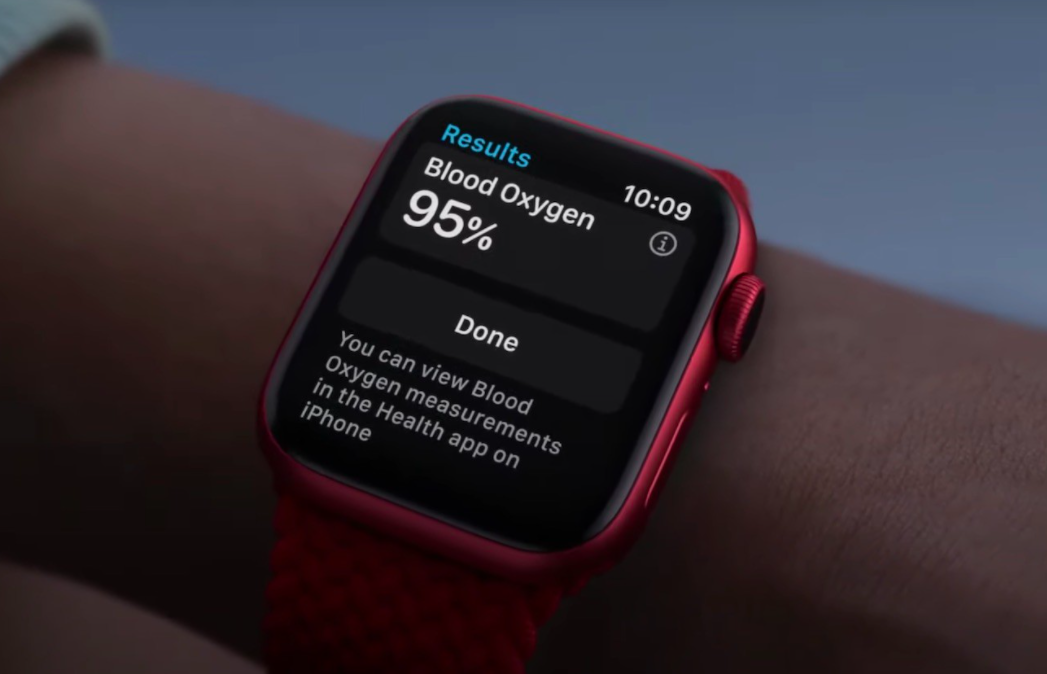 It can detect a low heart rate, a high heart rate, and an abnormal heart rate. In addition, it also monitors for health problems like atrial fibrillation and sends notifications when anomalies are detected.
Another fun feature is Sleep Tacking. You can wear the Apple Watch Series 6 at night to monitor your sleep, with Apple providing data on how long you sleep each night.
Performance: The Apple Watch 6 is the showcase for the latest version of Apple's wearable operating system. WatchOS 7 introduced seven new watch faces. Plus the ability to share configurations of the built-in watch faces with other users. The new software also added full, on-device voice dictation. So your speech is converted to text faster, with greater privacy, and without requiring an internet connection. The S6 SiP chip allows apps to launch 20 percent faster.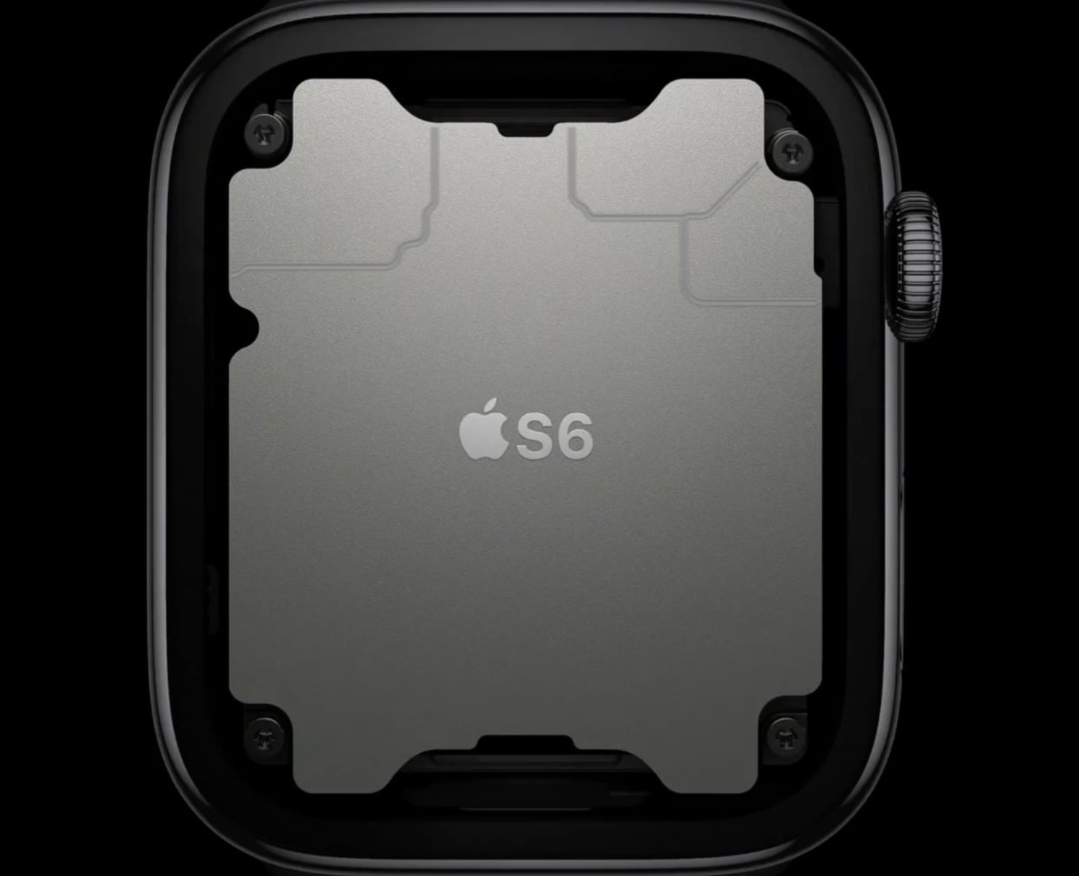 Apple has removed Force Touch in watchOS 7, so gestures are no longer available. Now instead of saying 'Hey Siri' or holding the button, just raise your wrist and start speaking.
Battery: The Apple Watch Series 6 offers all-day battery life which lasts up to 18 hours. The S6 internal chipset makes activities even more efficient. This means an optimized battery life for tracking workouts like indoor and outdoor runs.
The new Apple Watches charge faster than ever. It can charge to 80 percent in an hour or full in 1.5 hours. 
Connectivity: The new Apple Watch Series 6 model comes equipped with an Apple-designed W3 chip, and there are two variants available: GPS and GPS + Cellular. GPS + Cellular models have a built-in LTE chip and can connect to LTE without an iPhone, while GPS models are WiFi only.
Emergency SOS, the Apple Watch can make international calls to emergency services regardless of where the device was originally purchased or if there's an active cellular plan.
The Series 6 also features a new antenna with double the spectrum of the Series 5 that enables it to support 5GHz Wi-Fi for the first time. This can help free up congested 2.4GHz bands while allowing access to potentially speedier 5GHz bands. 
Water resistance: The Apple Watch Series 6 can be used when swimming in the ocean or in a pool, though in shallow waters. It is rated for immersion in water as deep as 50 meters thanks to seals and adhesives.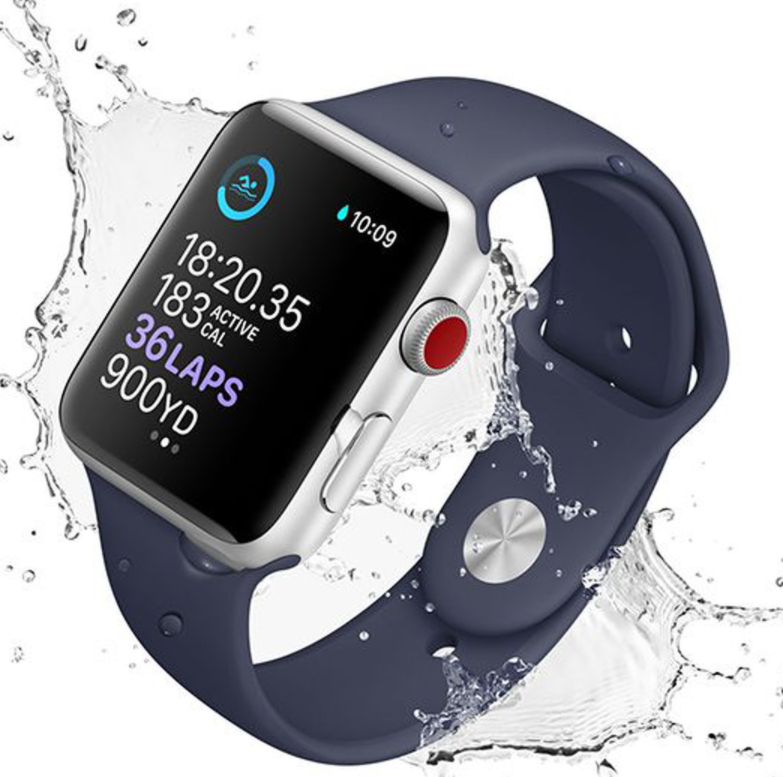 Sizes: The Apple watch series 6 features slim-bezel displays in 40 and 44mm size options to fit a variety of different wrists with 10.4mm thick.
Weights range from 30.5 grams to 47.1 grams depending on both size and casing material, with the stainless steel Apple Watch models being the heaviest.
Expert Opinion
The Apple Watch Series 6 is definitely the best smartwatch in the market for an iPhone. It is best-in-class for general health-tracking functionality. Along with a faster processor, a brighter always-on display, and an improved altimeter.
The Series 6 further delivers with two key features that will create its strong fanbase. These are SpO2 sensor that lets you monitor your blood oxygen saturation level, and a countdown timer that keeps you honest when washing your hands. Quite useful during the current Covid-19 pandemic. 
It has better integration with the iPhone and is fast, fluid, and responsive in a way that many of its rivals aren't. It is extremely comfortable to wear and receives meaningful software and feature updates, and will do for an extended period of time. 
Refurbished Apple Watch Series 6
Apple began selling refurbished versions of the Apple Watch Series 6 towards the end of April. This means this futuristic device is within your reach at an even more affordable price. Pricing on refurbished Series 6 models starts at $339, a $60 discount off of the regular price if you buy it from the Apple store. 
If you buy it from RefurbMe, through our network of amazing third-party sellers we offer you better discounts on the ‌Apple Watch Series 6‌. It's definitely worth keeping an eye on our deals roundup to find discounts.
Apple Watch Regular Series 6
2020 release
40mm Red Aluminum
Red Sport Band
Good condition, by decluttr
+3 deals
Apple Watch Regular Series 6
2020 release
44mm Blue Aluminum
Deep Navy Sport Band
Good condition, by decluttr
Apple Watch Regular Series 6
2020 release
40mm Gold Aluminum
Pink Sand Sport Band
Excellent condition, by Back Market
All refurbished Apple Watch models are inspected, tested, cleaned, and repackaged with a new box, new manuals, and new accessories, including an Apple Watch charging puck and power adapter. Refurbished Apple Watches come with a standard one-year warranty that can be extended with AppleCare+ for Apple Watch.
Take away
The Apple watch series 6 is not a massive massive upgrade over a Series 5 or even the Series 4, but it is the best smartwatch you can buy right now if you use an iPhone.
The advanced health and fitness monitoring capabilities, safety and lifestyle features, and wide selection of downloadable apps make the Apple Watch Series 6 is the best smartwatch on the market hands down. At RefurbMe we ensure that you get the best deal on this futuristic device. 
Apple Watch