The content has been updated in May 2021. The article now holds a refurbished iPhone 7 device specifications to better assist the purchase.
Congratulations! You're considering a refurbished iPhone 7 for your next smartphone. For many reasons, this is a smart choice. To begin with, buying a factory reconditioned device saves you a bunch of money. It's also an ecologically responsible choice.
Each reconditioned device purchased doesn't immediately become e-waste (a pretty big problem that we'll discuss in a minute). Thankfully, refurbished devices are certified to such high standards, so they function as well as their brand-new counterparts.
Keep reading for our best insight into the process of buying a certified refurbished device. Here you'll find everything that you need to know to make the most informed decision on your next smartphone.
What's a Refurbished Phone?
Refurbished phones are mostly retired display models or customer returns with minor flaws. Many refurbished phones are trade-ins to retailers or cell phone companies in exchange for a rebate or discount on the latest model phone. These companies then send the phones to either the manufacturer (labeled 'factory reconditioned') or to a third party who refurbishes them.
Refurbished phones from reputable sellers usually come with a warranty. Since everything is in working order, the main variable is in the device's appearance. Refurbished phones are usually grouped into Excellent, Good, and Fair categories of physical appearance. Each seller will specify how they arrive at the designation but expect to pay a little bit more for phones in Excellent condition with likely just a few light scratches.
The Refurbishment Process
To begin with, let's talk about what goes into refurbishing a phone. Device reconditioning standards vary a bit from seller to seller. Sellers do, however, generally follow the same refurbishing blueprint.
Technicians will first test each device. They fix any obvious flaws, like cracked screens or weak batteries, right away. Technicians continue to troubleshoot any issues and replace or repair them. After that, the device will be tested again. If a phone still doesn't function fully, technicians will re-test and repair it until it does. Otherwise, they'll discard the device if it's impossible to repair.
Once a phone passes the re-test, technicians thoroughly clean it and wipe the memory. This ensures that when you get your refurbished phone, there is no previous user data and you're ready to set it up when you open it. Technicians also load each phone with a stock version of the current operating system so that you can feel free to customize it to your tastes as if you just took it out of the box. Often, specialists replace the battery and outer shell, too.
Reconditioned devices go through such stringent certification procedures that you often can't tell them apart from brand new ones. If you were to have a problem with a new iPhone, for example, Apple may choose to replace it if necessary. To make sure that you leave with your specific model, color, or size of the device in a timely fashion, you'll get a refurbished iPhone. These phones are reconditioned to excellent standards. Most people can't even tell the difference.
Why Choose iPhone 7?
A refurbished or new iPhone 7 still feels fresh, sleek, and clean. Even though it is not the newest Apple design, but still has its charm. For one thing, it is one of the last iPhones to have a full metal body. This phone requires a Nano-SIM card, depending on your carrier.
While all colors may not be available, the iPhone 7 was made in gold, jet black, rose gold, red, silver, and standard black. The look of the iPhone has evolved a little bit. Still, the iPhone 7 does not look out of place with its rounded edges and matte metallic finishes. The design is still modern and fashionable.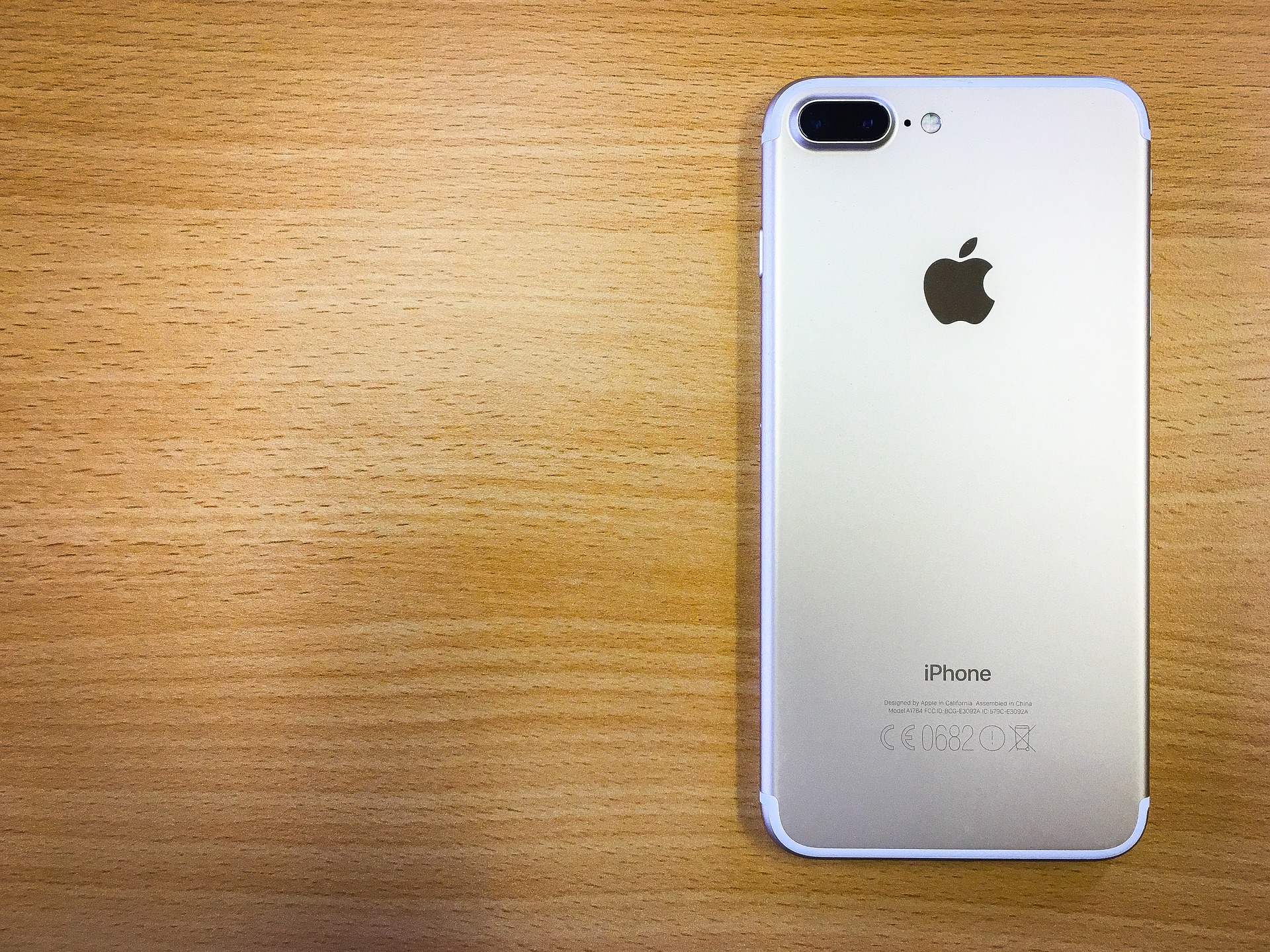 The phone might be a bit outdated as compared to the new-gen iPhones but remains the top pick for a cheaper choice of iPhone models. So, if you are fascinated with iOS and the security protocols provided by Apple phones but want to make less investment, iPhone 7 may be a great option to look at. iPhone 7 is a blend of useful features and low prices which makes it a great choice for Apple lovers.
The Specifications
Water-resistance – The iPhone 7 can last up to 30 minutes fully submerged in about 3 feet of water. The phone is water resistant and carries an IP67 ingress rating.
Home Button – There is no physical home button. Instead, the iPhone uses a second-generation Taptic Engine to simulate a button click. What it does is make the phone capable of producing much more precise feedback, simulating clicks when using features like 3D Touch.
Display & Performance – The iPhone 7 sports a 4.7" high-resolution Retina display. It runs on a still-impressive Apple A10 Fusion chip with a quad-core 2.35 GHz CPU.
Headphone Jack – The iPhone 7 was the first model without a headphone jack. If you buy one, you will need a headphone adapter or lightning port compatible headphones.
Storage & Camera – The iPhone 7 is available with up to 256GB of memory. It has plenty of room to store pictures, videos, and all of your apps. The iPhone 7 also has two great cameras. The selfie camera on the front takes 7MP photos. The rear camera captures stunning 12MP photos.
Software – When the iPhone 7 was first launched in 2016, it was running on iOS 10. Currently, it is running on the latest iOS 13 software.
Battery Life – The iPhone 7 features a 1,960mAh battery, while the larger iPhone 7 Plus features a2,900mAh battery.
If that doesn't convince you, there's still more. Apple products hold their value really well. Since they're so well made, there is always a market for iPhones. If you decide to upgrade, chances are good that you'll be able to sell or trade in your refurbished iPhone 7.
Why Buy a Refurbished iPhone 7?
Since the iPhone 7's release in 2016, technology continues to improve, but this phone can keep up. The refurbished iPhone 7 is still a great phone. Apple continues to make minor modifications to the style, too. Fundamentally, though, a refurbished iPhone 7 can hold its own against comparable new smartphone releases.
The Price. Most people consider buying a refurbished iPhone because of cost savings. Let's cut to the chase: refurbished iPhones cost 40-50% less than buying brand new ones. If you're not convinced, check out RefurbMe. You can't beat those savings for a working smartphone from a top brand.
The Earth. You can't talk about refurbished devices without mentioning how good this process is for the environment. Between global warming and massive pollution, the topic of e-waste isn't a familiar one. Unfortunately, it's also starting to catch up with the planet. Phones in landfills leak toxic chemicals like lead and mercury into the ground. Each refurbished device is ultimately given a second chance. And you do your job of contributing to reducing the e-waste.
The Freedom. Finally, it's nice to own your phone outright. T-mobile was the first cell phone service provider in the US to move away from long-term service contracts. This prompted an emphasis on cell phone ownership in America. With a compatible device, you can switch providers and use the same phone. Thanks to the option of an affordable refurbished iPhone 7, you have more flexibility to choose your network. With your own phone, you can join or leave as you wish.
The peace of mind. By buying refurbished, you save your budget and the planet. To top that off, you'll also get some peace of mind. On RefurbMe we work with sellers who stand behind their products.
The quality. Since each device is refurbished, apart from the cosmetic condition, it functions as a new phone. If it doesn't work, send it back to the seller. Because we only host select refurbished device sellers and we only work with Apple products, our site is a simple way to narrow down your search for a refurbished iPhone 7. Refurbished phone sales continue to grow by 13-17% each year—more as new phone prices increase. Can refurbished phones be trusted? Millions of people who continue to buy refurbished phones believe so. Obviously, we do too!
Where should I buy my refurbished iPhone 7?
Like any major purchase, do your homework! Check seller and product reviews. Look at the return policy. Make sure that you are comfortable with the warranty terms. Buy from a site that looks legitimate—one you can trust. RefurbMe makes comparing these things easy so that you can make informed decisions.
There are plenty of places online to find refurbished iPhone 7's. Though Apple refurbishes and sells previous iPhone models, they don't reliably stock iPhone 7's anymore. Consequently, your best bet is through a certified refurbished seller, like the ones that we list on RefurbMe.
+1 deals
iPhone 7
Unlocked
32GB storage
Black
Good condition, by decluttr
+3 deals
iPhone 7
AT&T
32GB storage
Black
Good condition, by Back Market
+2 deals
iPhone 7
AT&T
32GB storage
Gold
Fair condition, by Back Market
Gazelle, for example, one of the sites that we show, often sells iPhone 7's. Once you decide on your model specifics, price point, etc., you can set an alert on RefurbMe. We'll let you know when we find a match from a reputable seller. Then you can buy exactly what you want. Simple as that.
So, what do we take away from all of this?
Buying refurbished is a great decision. The price point is always easier on your wallet. Refurbished iPhones are like new when you buy them. Luckily, refurbished iPhones cost 40-50% less than they did when released. Thanks to rigorous testing, each device is fully functional and ready to use. Great warranties and return policies give you added security.
Buying refurbished is good for the planet. Each reconditioned iPhone is one less device leaking toxic chemicals in a landfill or damaging the ozone layer. A refurbished iPhone 7 in your pocket isn't contributing to e-waste right away.
Buying a refurbished iPhone 7 is a good investment. The iPhone 7 is still a great phone three years later. Its technological design rivals the current competition. The styling is still relevant. The features are still cutting-edge. Moreover, since it's an Apple product, it holds its value. Finally, owning your own device means that you can bring your phone to any network. Join or leave, it's your choice.
Buying a refurbished phone is simple. At RefurbMe, we take out the guesswork. We'll help you find refurbished Apple products from reputable sellers to meet your specs. Compare their warranties. Study their return policies. When you're ready, set an alert and you'll be notified when there's a match.
Buying a certified refurbished device is a big decision. It's also a smart one. Hopefully, this guide to buying a refurbished iPhone 7 helps to make your purchase less confusing. Now you know what to look for and where to find it. As long as you keep these tips and tricks handy, you're on your way to successfully purchase a great phone for all of the right reasons.
Buying Guide