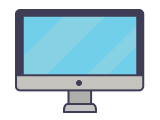 All iMac releases
Stats about when iMac are generaly refurbished and discontinued.
It takes on average 169 days to see a refurbished iMac on the market from its original release.
Since RefurbMe started collecting refurb data, a refurbished iMac was first seen in July 2011 at Apple Store. And globally it came with an average of 61% discount comparing to new.
Back to all categories

United Kingdom
Release Year: 2023

Release

Release Date

2023-10-30

Release Entry Price

£1,399

Refurbished Date

Refurb Lowest Price

Average Discount

Days from Release to Refurb

First Refurbisher

Max OS Compatibility

macOS 14 (Sonoma)

Discontinued Date

Days from Release to Discontinued

Release Year: 2021

Release

Release Date

2021-04-20

Release Entry Price

£1,249

Refurbished Date

Refurb Lowest Price

£799

Average Discount

36%

Days from Release to Refurb

126

First Refurbisher

Max OS Compatibility

macOS 14 (Sonoma)

Discontinued Date

2023-10-30

Days from Release to Discontinued

923

Release Year: 2020

Release

Release Date

2020-08-04

Release Entry Price

£1,799

Refurbished Date

Refurb Lowest Price

£644

Average Discount

64%

Days from Release to Refurb

27

First Refurbisher

Max OS Compatibility

macOS 14 (Sonoma)

Discontinued Date

2021-04-20

Days from Release to Discontinued

259

Release Year: 2019

Release

Release Date

2019-03-19

Release Entry Price

£1,049

Refurbished Date

Refurb Lowest Price

£429

Average Discount

59%

Days from Release to Refurb

13

First Refurbisher

Max OS Compatibility

macOS 14 (Sonoma)

Discontinued Date

2021-04-20

Days from Release to Discontinued

763

Release

Release Date

2019-03-19

Release Entry Price

£1,749

Refurbished Date

Refurb Lowest Price

£650

Average Discount

63%

Days from Release to Refurb

139

First Refurbisher

Max OS Compatibility

macOS 14 (Sonoma)

Discontinued Date

2020-08-04

Days from Release to Discontinued

504

Release Year: 2017

Release

Release Date

2017-06-05

Release Entry Price

Refurbished Date

Refurb Lowest Price

£745

Average Discount

Days from Release to Refurb

795

First Refurbisher

Max OS Compatibility

macOS 13 (Ventura)

Discontinued Date

2019-03-19

Days from Release to Discontinued

652

Release

Release Date

2017-06-05

Release Entry Price

Refurbished Date

Refurb Lowest Price

£399

Average Discount

Days from Release to Refurb

198

First Refurbisher

Max OS Compatibility

macOS 13 (Ventura)

Discontinued Date

2019-03-19

Days from Release to Discontinued

652

Release Year: 2015

Release

Release Date

2015-10-13

Release Entry Price

Refurbished Date

Refurb Lowest Price

£399

Average Discount

Days from Release to Refurb

295

First Refurbisher

Max OS Compatibility

macOS 12 (Monterey)

Discontinued Date

2017-06-05

Days from Release to Discontinued

601

Release

Release Date

2015-10-13

Release Entry Price

Refurbished Date

Refurb Lowest Price

£229

Average Discount

Days from Release to Refurb

295

First Refurbisher

Max OS Compatibility

macOS 12 (Monterey)

Discontinued Date

2017-06-05

Days from Release to Discontinued

601

Release Year: 2013

Release

Release Date

2013-09-24

Release Entry Price

Refurbished Date

Refurb Lowest Price

£189

Average Discount

Days from Release to Refurb

169

First Refurbisher

Max OS Compatibility

macOS 10.15 (Catalina)

Discontinued Date

2015-10-13

Days from Release to Discontinued

749

Release

Release Date

2013-09-24

Release Entry Price

Refurbished Date

Refurb Lowest Price

£269

Average Discount

Days from Release to Refurb

168

First Refurbisher

Max OS Compatibility

macOS 10.15 (Catalina)

Discontinued Date

2015-10-13

Days from Release to Discontinued

749

Release Year: 2012

Release

Release Date

2012-10-23

Release Entry Price

Refurbished Date

Refurb Lowest Price

£269

Average Discount

Days from Release to Refurb

203

First Refurbisher

Max OS Compatibility

macOS 10.15 (Catalina)

Discontinued Date

2013-09-24

Days from Release to Discontinued

336

Release

Release Date

2012-10-23

Release Entry Price

Refurbished Date

Refurb Lowest Price

£99

Average Discount

Days from Release to Refurb

143

First Refurbisher

Max OS Compatibility

macOS 10.15 (Catalina)

Discontinued Date

2013-09-24

Days from Release to Discontinued

336

Release Year: 2011

Release

Release Date

2011-05-03

Release Entry Price

Refurbished Date

Refurb Lowest Price

£99

Average Discount

Days from Release to Refurb

66

First Refurbisher

Max OS Compatibility

macOS 10.13 (High Sierra)

Discontinued Date

2012-10-23

Days from Release to Discontinued

539

Release Year: 2010

Release

Release Date

2010-07-27

Release Entry Price

Refurbished Date

Refurb Lowest Price

£99

Average Discount

Days from Release to Refurb

3163

First Refurbisher

Max OS Compatibility

macOS 10.13 (High Sierra)

Discontinued Date

2011-05-03

Days from Release to Discontinued

280