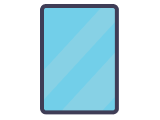 All iPad Pro releases
Stats about when iPad Pro are generaly refurbished and discontinued.
It takes on average 196 days to see a refurbished iPad Pro on the market from its original release.
Since RefurbMe started collecting refurb data, a refurbished iPad Pro was first seen in September 2016 at Apple Store. And globally it came with an average of 49% discount comparing to new.
Back to all categories

United Kingdom
Release Year: 2022

Release

Release Date

2022-10-17

Release Entry Price

£899

Refurbished Date

Refurb Lowest Price

£654

Average Discount

27%

Days from Release to Refurb

53

First Refurbisher

Max OS Compatibility

iOS 17

Discontinued Date

Days from Release to Discontinued

Release

Release Date

2022-10-17

Release Entry Price

£1,249

Refurbished Date

Refurb Lowest Price

£849

Average Discount

32%

Days from Release to Refurb

44

First Refurbisher

Max OS Compatibility

iOS 17

Discontinued Date

Days from Release to Discontinued

Release Year: 2021

Release

Release Date

2021-04-19

Release Entry Price

£749

Refurbished Date

Refurb Lowest Price

£534

Average Discount

29%

Days from Release to Refurb

111

First Refurbisher

Max OS Compatibility

iOS 17

Discontinued Date

Days from Release to Discontinued

Release

Release Date

2021-04-19

Release Entry Price

£999

Refurbished Date

Refurb Lowest Price

£700

Average Discount

30%

Days from Release to Refurb

107

First Refurbisher

Max OS Compatibility

iOS 17

Discontinued Date

Days from Release to Discontinued

Release Year: 2020

Release

Release Date

2020-03-17

Release Entry Price

£769

Refurbished Date

Refurb Lowest Price

£469

Average Discount

39%

Days from Release to Refurb

332

First Refurbisher

Max OS Compatibility

iOS 17

Discontinued Date

2021-04-19

Days from Release to Discontinued

398

Release

Release Date

2020-03-17

Release Entry Price

£969

Refurbished Date

Refurb Lowest Price

£570

Average Discount

41%

Days from Release to Refurb

505

First Refurbisher

Max OS Compatibility

iOS 17

Discontinued Date

2021-04-19

Days from Release to Discontinued

398

Release Year: 2018

Release

Release Date

2018-10-29

Release Entry Price

£769

Refurbished Date

Refurb Lowest Price

£340

Average Discount

56%

Days from Release to Refurb

161

First Refurbisher

Max OS Compatibility

iOS 17

Discontinued Date

2020-03-17

Days from Release to Discontinued

505

Release

Release Date

2018-10-29

Release Entry Price

£969

Refurbished Date

Refurb Lowest Price

£431

Average Discount

56%

Days from Release to Refurb

161

First Refurbisher

Max OS Compatibility

iOS 17

Discontinued Date

2020-03-17

Days from Release to Discontinued

505

Release Year: 2017

Release

Release Date

2017-06-04

Release Entry Price

£749

Refurbished Date

Refurb Lowest Price

£194

Average Discount

74%

Days from Release to Refurb

230

First Refurbisher

Max OS Compatibility

iOS 17

Discontinued Date

2019-03-17

Days from Release to Discontinued

651

Release

Release Date

2017-06-04

Release Entry Price

£899

Refurbished Date

Refurb Lowest Price

£225

Average Discount

75%

Days from Release to Refurb

251

First Refurbisher

Max OS Compatibility

iOS 17

Discontinued Date

2018-10-29

Days from Release to Discontinued

512

Release Year: 2016

Release

Release Date

2016-03-20

Release Entry Price

£599

Refurbished Date

Refurb Lowest Price

£107

Average Discount

82%

Days from Release to Refurb

240

First Refurbisher

Max OS Compatibility

iOS 16

Discontinued Date

2017-06-04

Days from Release to Discontinued

441

Release Year: 2015

Release

Release Date

2015-09-08

Release Entry Price

£679

Refurbished Date

Refurb Lowest Price

£195

Average Discount

71%

Days from Release to Refurb

371

First Refurbisher

Max OS Compatibility

iOS 16

Discontinued Date

2017-06-04

Days from Release to Discontinued

635