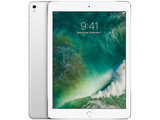 All product listings for iPad Pro 1 9.7"
Browse all SKU references for the iPad Pro 1 9.7" with technical specs, system identifiers and refurbishment stats.
This model is identified as iPad6,4 or iPad6,3; and by the model number A1674 or A1673.
This iPad Pro is compatible with up to iOS 16.
It took Apple Store 240 days to sell this iPad Pro as refurbished, since its first release on March 2016.
Back to iPad Pro releases

United Kingdom
Storage Size: 32GB

SKU

Model Identifier

iPad6,4

Model Number

A1674

Storage Size

32GB

Color

Silver

Connectivity

Wi-Fi + Cellular

Release Entry Price

£599

Refurb Date

Refurb Lowest Price

£154

Best Discount

74%

Last price

£433

Last seen

2023-03-27

SKU

Model Identifier

iPad6,4

Model Number

A1674

Storage Size

32GB

Color

Gold

Connectivity

Wi-Fi + Cellular

Release Entry Price

£599

Refurb Date

Refurb Lowest Price

£134

Best Discount

78%

Last price

£199

Last seen

2023-03-07

SKU

Model Identifier

iPad6,4

Model Number

A1674

Storage Size

32GB

Color

Space Gray

Connectivity

Wi-Fi + Cellular

Release Entry Price

£599

Refurb Date

Refurb Lowest Price

£152

Best Discount

75%

Last price

£523

Last seen

2023-03-30

SKU

Model Identifier

iPad6,4

Model Number

A1674

Storage Size

32GB

Color

Rose Gold

Connectivity

Wi-Fi + Cellular

Release Entry Price

£599

Refurb Date

Refurb Lowest Price

£125

Best Discount

79%

Last price

£199

Last seen

2023-03-31

SKU

Model Identifier

iPad6,3

Model Number

A1673

Storage Size

32GB

Color

Silver

Connectivity

Wi-Fi Only

Release Entry Price

£499

Refurb Date

Refurb Lowest Price

£126

Best Discount

75%

Last price

£393

Last seen

2023-03-31

SKU

Model Identifier

iPad6,3

Model Number

A1673

Storage Size

32GB

Color

Gold

Connectivity

Wi-Fi Only

Release Entry Price

£499

Refurb Date

Refurb Lowest Price

£142

Best Discount

72%

Last price

£439

Last seen

2023-03-31

SKU

Model Identifier

iPad6,3

Model Number

A1673

Storage Size

32GB

Color

Space Gray

Connectivity

Wi-Fi Only

Release Entry Price

£499

Refurb Date

Refurb Lowest Price

£152

Best Discount

70%

Last price

£359

Last seen

2023-04-01

SKU

Model Identifier

iPad6,3

Model Number

A1673

Storage Size

32GB

Color

Rose Gold

Connectivity

Wi-Fi Only

Release Entry Price

£499

Refurb Date

Refurb Lowest Price

£164

Best Discount

67%

Last price

£289

Last seen

2023-04-01

Storage Size: 128GB

SKU

Model Identifier

iPad6,4

Model Number

A1674

Storage Size

128GB

Color

Silver

Connectivity

Wi-Fi + Cellular

Release Entry Price

£719

Refurb Date

Refurb Lowest Price

£196

Best Discount

73%

Last price

£369

Last seen

2023-03-31

SKU

Model Identifier

iPad6,4

Model Number

A1674

Storage Size

128GB

Color

Gold

Connectivity

Wi-Fi + Cellular

Release Entry Price

£719

Refurb Date

Refurb Lowest Price

£194

Best Discount

73%

Last price

£289

Last seen

2023-03-31

SKU

Model Identifier

iPad6,4

Model Number

A1674

Storage Size

128GB

Color

Space Gray

Connectivity

Wi-Fi + Cellular

Release Entry Price

£719

Refurb Date

Refurb Lowest Price

£194

Best Discount

73%

Last price

£379

Last seen

2023-03-31

SKU

Model Identifier

iPad6,4

Model Number

A1674

Storage Size

128GB

Color

Rose Gold

Connectivity

Wi-Fi + Cellular

Release Entry Price

£719

Refurb Date

Refurb Lowest Price

£183

Best Discount

75%

Last price

£509

Last seen

2023-03-31

SKU

Model Identifier

iPad6,3

Model Number

A1673

Storage Size

128GB

Color

Silver

Connectivity

Wi-Fi Only

Release Entry Price

£619

Refurb Date

Refurb Lowest Price

£158

Best Discount

74%

Last price

£369

Last seen

2023-03-31

SKU

Model Identifier

iPad6,3

Model Number

A1673

Storage Size

128GB

Color

Gold

Connectivity

Wi-Fi Only

Release Entry Price

£619

Refurb Date

Refurb Lowest Price

£174

Best Discount

72%

Last price

£386

Last seen

2023-03-31

SKU

Model Identifier

iPad6,3

Model Number

A1673

Storage Size

128GB

Color

Space Gray

Connectivity

Wi-Fi Only

Release Entry Price

£619

Refurb Date

Refurb Lowest Price

£153

Best Discount

75%

Last price

£368

Last seen

2023-03-31

SKU

Model Identifier

iPad6,3

Model Number

A1673

Storage Size

128GB

Color

Rose Gold

Connectivity

Wi-Fi Only

Release Entry Price

£619

Refurb Date

Refurb Lowest Price

£177

Best Discount

71%

Last price

£381

Last seen

2023-03-31

Storage Size: 256GB

SKU

Model Identifier

iPad6,4

Model Number

A1674

Storage Size

256GB

Color

Silver

Connectivity

Wi-Fi + Cellular

Release Entry Price

£839

Refurb Date

Refurb Lowest Price

£184

Best Discount

78%

Last price

£269

Last seen

2023-03-01

SKU

Model Identifier

iPad6,4

Model Number

A1674

Storage Size

256GB

Color

Gold

Connectivity

Wi-Fi + Cellular

Release Entry Price

£839

Refurb Date

Refurb Lowest Price

£214

Best Discount

74%

Last price

£569

Last seen

2023-03-30

SKU

Model Identifier

iPad6,4

Model Number

A1674

Storage Size

256GB

Color

Space Gray

Connectivity

Wi-Fi + Cellular

Release Entry Price

£839

Refurb Date

Refurb Lowest Price

£206

Best Discount

75%

Last price

£832

Last seen

2023-03-30

SKU

Model Identifier

iPad6,4

Model Number

A1674

Storage Size

256GB

Color

Rose Gold

Connectivity

Wi-Fi + Cellular

Release Entry Price

£839

Refurb Date

Refurb Lowest Price

£184

Best Discount

78%

Last price

£379

Last seen

2023-03-29

SKU

Model Identifier

iPad6,3

Model Number

A1673

Storage Size

256GB

Color

Silver

Connectivity

Wi-Fi Only

Release Entry Price

£739

Refurb Date

Refurb Lowest Price

£224

Best Discount

70%

Last price

£301

Last seen

2023-03-31

SKU

Model Identifier

iPad6,3

Model Number

A1673

Storage Size

256GB

Color

Gold

Connectivity

Wi-Fi Only

Release Entry Price

£739

Refurb Date

Refurb Lowest Price

£155

Best Discount

79%

Last price

£329

Last seen

2023-03-31

SKU

Model Identifier

iPad6,3

Model Number

A1673

Storage Size

256GB

Color

Space Gray

Connectivity

Wi-Fi Only

Release Entry Price

£739

Refurb Date

Refurb Lowest Price

£224

Best Discount

70%

Last price

£369

Last seen

2023-03-31

SKU

Model Identifier

iPad6,3

Model Number

A1673

Storage Size

256GB

Color

Rose Gold

Connectivity

Wi-Fi Only

Release Entry Price

£739

Refurb Date

Refurb Lowest Price

£240

Best Discount

68%

Last price

£380

Last seen

2023-03-31