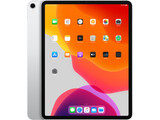 All product listings for iPad Pro 3 12.9"
Browse all SKU references for the iPad Pro 3 12.9" with technical specs, system identifiers and refurbishment stats.
This model is identified as iPad8,5 or iPad8,7; and by the model number A1876 or A1895.
This iPad Pro is compatible with up to iOS 16.
It took Amazon 161 days to sell this iPad Pro as refurbished, since its first release on October 2018.
Back to iPad Pro releases

United Kingdom
Storage Size: 64GB

SKU

Model Identifier

iPad8,5

Model Number

A1876

Storage Size

64GB

Color

Silver

Connectivity

Wi-Fi Only

Release Entry Price

£969

Refurb Date

Refurb Lowest Price

£439

Best Discount

55%

Last price

£556

Last seen

2022-10-07

SKU

Model Identifier

iPad8,5

Model Number

A1876

Storage Size

64GB

Color

Space Gray

Connectivity

Wi-Fi Only

Release Entry Price

£969

Refurb Date

Refurb Lowest Price

£469

Best Discount

52%

Last price

£548

Last seen

2022-10-07

SKU

Model Identifier

iPad8,7

Model Number

A1895

Storage Size

64GB

Color

Silver

Connectivity

Wi-Fi + Cellular

Release Entry Price

£1,119

Refurb Date

Refurb Lowest Price

£494

Best Discount

56%

Last price

£520

Last seen

2022-10-07

SKU

Model Identifier

iPad8,7

Model Number

A1895

Storage Size

64GB

Color

Space Gray

Connectivity

Wi-Fi + Cellular

Release Entry Price

£1,119

Refurb Date

Refurb Lowest Price

£424

Best Discount

62%

Last price

£1,080

Last seen

2022-10-07

Storage Size: 256GB

SKU

Model Identifier

iPad8,5

Model Number

A1876

Storage Size

256GB

Color

Silver

Connectivity

Wi-Fi Only

Release Entry Price

£1,119

Refurb Date

Refurb Lowest Price

£515

Best Discount

54%

Last price

£681

Last seen

2022-10-07

SKU

Model Identifier

iPad8,5

Model Number

A1876

Storage Size

256GB

Color

Space Gray

Connectivity

Wi-Fi Only

Release Entry Price

£1,119

Refurb Date

Refurb Lowest Price

£484

Best Discount

57%

Last price

£799

Last seen

2022-10-07

SKU

Model Identifier

iPad8,7

Model Number

A1895

Storage Size

256GB

Color

Silver

Connectivity

Wi-Fi + Cellular

Release Entry Price

£1,269

Refurb Date

Refurb Lowest Price

£474

Best Discount

63%

Last price

£599

Last seen

2022-09-26

SKU

Model Identifier

iPad8,7

Model Number

A1895

Storage Size

256GB

Color

Space Gray

Connectivity

Wi-Fi + Cellular

Release Entry Price

£1,269

Refurb Date

Refurb Lowest Price

£369

Best Discount

71%

Last price

£369

Last seen

2022-10-07

Storage Size: 512GB

SKU

Model Identifier

iPad8,5

Model Number

A1876

Storage Size

512GB

Color

Silver

Connectivity

Wi-Fi Only

Release Entry Price

£1,319

Refurb Date

Refurb Lowest Price

£551

Best Discount

58%

Last price

£606

Last seen

2022-10-07

SKU

Model Identifier

iPad8,5

Model Number

A1876

Storage Size

512GB

Color

Space Gray

Connectivity

Wi-Fi Only

Release Entry Price

£1,319

Refurb Date

Refurb Lowest Price

£574

Best Discount

56%

Last price

£638

Last seen

2022-10-07

SKU

Model Identifier

iPad8,7

Model Number

A1895

Storage Size

512GB

Color

Silver

Connectivity

Wi-Fi + Cellular

Release Entry Price

£1,469

Refurb Date

Refurb Lowest Price

£517

Best Discount

65%

Last price

£670

Last seen

2022-10-07

SKU

Model Identifier

iPad8,7

Model Number

A1895

Storage Size

512GB

Color

Space Gray

Connectivity

Wi-Fi + Cellular

Release Entry Price

£1,469

Refurb Date

Refurb Lowest Price

£519

Best Discount

65%

Last price

£979

Last seen

2022-10-07

Storage Size: 1TB

SKU

Model Identifier

iPad8,5

Model Number

A1876

Storage Size

1TB

Color

Silver

Connectivity

Wi-Fi Only

Release Entry Price

£1,719

Refurb Date

Refurb Lowest Price

£654

Best Discount

62%

Last price

£889

Last seen

2022-10-07

SKU

Model Identifier

iPad8,5

Model Number

A1876

Storage Size

1TB

Color

Space Gray

Connectivity

Wi-Fi Only

Release Entry Price

£1,719

Refurb Date

Refurb Lowest Price

£554

Best Discount

68%

Last price

£1,019

Last seen

2022-10-07

SKU

Model Identifier

iPad8,7

Model Number

A1895

Storage Size

1TB

Color

Silver

Connectivity

Wi-Fi + Cellular

Release Entry Price

£1,869

Refurb Date

Refurb Lowest Price

£579

Best Discount

69%

Last price

£1,149

Last seen

2022-10-07

SKU

Model Identifier

iPad8,7

Model Number

A1895

Storage Size

1TB

Color

Space Gray

Connectivity

Wi-Fi + Cellular

Release Entry Price

£1,869

Refurb Date

Refurb Lowest Price

£554

Best Discount

70%

Last price

£1,869

Last seen

2022-10-07