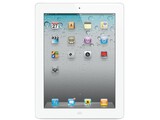 All product listings for iPad 2
Browse all SKU references for the iPad 2 with technical specs, system identifiers and refurbishment stats.
This model is identified as iPad2,2; and by the model number A1396.
This iPad is compatible with up to iOS 9.
It took Apple Store 225 days to sell this iPad as refurbished, since its first release on March 2011.
Back to iPad releases

United Kingdom
Storage Size: 64GB

SKU

Model Identifier

iPad2,2

Model Number

A1396

Storage Size

64GB

Color

White

Connectivity

Wi-Fi + Cellular

Release Entry Price

Refurb Date

Refurb Entry Price

Refurb Lowest Price

£369

Best Discount

Last price

£369

Last seen

2023-01-22