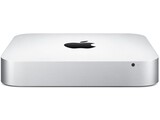 All product listings for Mac mini (Late 2014)
Browse all SKU references for the Mac mini (Late 2014) with technical specs, system identifiers and refurbishment stats.
This model is identified as Macmini7,1; and by the model number A1347.
This Mac mini is compatible with up to macOS 12 (Monterey).
It took Apple Store 236 days to sell this Mac mini as refurbished, since its first release on October 2014.
Back to Mac mini releases

United Kingdom
Storage Size: 256GB

SKU

Storage Size

256GB

Storage Type

SSD

Processor

2.6Ghz Intel Dual-Core i5 4th gen

Memory Size

8GB

Refurb Date

Refurb Lowest Price

£208

Last price

£469

Last seen

2023-12-05

Storage Size: 500GB

SKU

Storage Size

500GB

Storage Type

Hard Drive

Processor

1.4Ghz Intel Dual-Core i5 4th gen

Memory Size

4GB

Refurb Date

Refurb Lowest Price

£130

Last price

£219

Last seen

2023-12-08

Storage Size: 1TB

SKU

Storage Size

1TB

Storage Type

Hard Drive

Processor

2.6Ghz Intel Dual-Core i5 4th gen

Memory Size

16GB

Refurb Date

Refurb Lowest Price

£299

Last price

£494

Last seen

2023-12-02

SKU

Storage Size

1TB

Storage Type

Hard Drive

Processor

2.6Ghz Intel Dual-Core i5 4th gen

Memory Size

8GB

Refurb Date

Refurb Lowest Price

£179

Last price

£550

Last seen

2023-12-05

Storage Size: 2TB

SKU

Storage Size

2TB

Storage Type

Fusion Drive

Processor

3Ghz Intel Dual-Core i7 4th gen

Memory Size

16GB

Refurb Date

Refurb Lowest Price

£350

Last price

£672

Last seen

2023-12-03