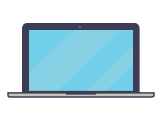 Refurbished MacBook Pro 16 inch without Touch Bar compared
Buy certified refurbished MacBook Pro 16 inch among 2 offers from ItsWorthMore and much more.
Every product is fully tested and inspected by professional refurbishers and comes with a warranty.
To track price drops and product availability, use the advanced filters.
MacBook Pro 16" M1 Pro
1TB SSD
Apple M1 Pro with 10-core CPU, 16-core GPU
16GB memory • Space Gray
2021 release
Excellent condition, by ItsWorthMore
MacBook Pro 16" M1 Pro
1TB SSD
Apple M1 Pro with 10-core CPU, 16-core GPU
32GB memory • Space Gray
2021 release
Good condition, by ItsWorthMore
Refurbished products sell out like hot cakes…
Out of stock
MacBook Pro 16" M1 Pro
512GB SSD
Apple M1 Pro with 10-core CPU, 16-core GPU
16GB memory • Space Gray
2021 release
Sold out 3 weeks ago from ItsWorthMore
Out of stock
MacBook Pro 16" M1 Pro
512GB SSD
Apple M1 Pro with 10-core CPU, 16-core GPU
16GB memory • Silver
2021 release
Sold out 18 hours ago from ItsWorthMore
Out of stock
MacBook Pro 16" M1 Pro
1TB SSD
Apple M1 Pro with 10-core CPU, 16-core GPU
16GB memory • Silver
2021 release
Sold out 2 weeks ago from ItsWorthMore