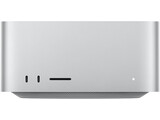 All product listings for Mac Studio (Early 2022)
Browse all SKU references for the Mac Studio (Early 2022) with technical specs, system identifiers and refurbishment stats.
This model is identified as Mac13,1; and by the model number A2615.
This Mac Studio is compatible with up to macOS 14 (Sonoma).
It took Apple Store 115 days to sell this Mac Studio as refurbished, since its first release on March 2022.
Back to Mac Studio releases
United States
Storage Size: 512GB

SKU

Storage Size

512GB

Processor

Apple M1 Max with 10-core CPU, 24-core GPU

Memory Size

32GB

Release Entry Price

$1,999

Refurb Date

Refurb Lowest Price

$1,399

Best Discount

30%

Last price

$1,529

Last seen

2023-12-07

SKU

Storage Size

512GB

Processor

Apple M1 Ultra with 20-core CPU, 48-core GPU

Memory Size

32GB

Release Entry Price

$3,399

Refurb Date

Refurb Lowest Price

Best Discount

Last price

Last seen

SKU

Storage Size

512GB

Processor

Apple M1 Max with 10-core CPU, 24-core GPU

Memory Size

64GB

Release Entry Price

$2,399

Refurb Date

Refurb Lowest Price

$2,069

Best Discount

14%

Last price

$2,069

Last seen

2023-11-18

SKU

Storage Size

512GB

Processor

Apple M1 Ultra with 20-core CPU, 48-core GPU

Memory Size

64GB

Release Entry Price

$3,799

Refurb Date

Refurb Lowest Price

Best Discount

Last price

Last seen

SKU

Storage Size

512GB

Processor

Apple M1 Ultra with 20-core CPU, 48-core GPU

Memory Size

128GB

Release Entry Price

$4,599

Refurb Date

Refurb Lowest Price

Best Discount

Last price

Last seen

Storage Size: 1TB

SKU

Storage Size

1TB

Processor

Apple M1 Max with 10-core CPU, 24-core GPU

Memory Size

32GB

Release Entry Price

$2,199

Refurb Date

Refurb Lowest Price

$1,783

Best Discount

19%

Last price

$1,889

Last seen

2023-12-07

SKU

Storage Size

1TB

Processor

Apple M1 Ultra with 20-core CPU, 48-core GPU

Memory Size

32GB

Release Entry Price

$3,599

Refurb Date

Refurb Lowest Price

Best Discount

Last price

Last seen

SKU

Storage Size

1TB

Processor

Apple M1 Max with 10-core CPU, 24-core GPU

Memory Size

64GB

Release Entry Price

$2,599

Refurb Date

Refurb Lowest Price

$2,069

Best Discount

20%

Last price

$2,069

Last seen

2023-11-30

SKU

Storage Size

1TB

Processor

Apple M1 Ultra with 20-core CPU, 48-core GPU

Memory Size

64GB

Release Entry Price

$3,999

Refurb Date

Refurb Lowest Price

$3,959

Best Discount

1%

Last price

$3,959

Last seen

2023-12-05

SKU

Storage Size

1TB

Processor

Apple M1 Ultra with 20-core CPU, 48-core GPU

Memory Size

128GB

Release Entry Price

$4,799

Refurb Date

Refurb Lowest Price

Best Discount

Last price

Last seen

Storage Size: 2TB

SKU

Storage Size

2TB

Processor

Apple M1 Max with 10-core CPU, 24-core GPU

Memory Size

32GB

Release Entry Price

$2,599

Refurb Date

Refurb Lowest Price

$1,993

Best Discount

23%

Last price

$2,249

Last seen

2023-12-08

SKU

Storage Size

2TB

Processor

Apple M1 Ultra with 20-core CPU, 48-core GPU

Memory Size

32GB

Release Entry Price

$3,999

Refurb Date

Refurb Lowest Price

Best Discount

Last price

Last seen

SKU

Storage Size

2TB

Processor

Apple M1 Max with 10-core CPU, 24-core GPU

Memory Size

64GB

Release Entry Price

$2,999

Refurb Date

Refurb Lowest Price

$2,469

Best Discount

18%

Last price

$2,609

Last seen

2023-11-21

SKU

Storage Size

2TB

Processor

Apple M1 Ultra with 20-core CPU, 48-core GPU

Memory Size

64GB

Release Entry Price

$4,399

Refurb Date

Refurb Lowest Price

$4,319

Best Discount

2%

Last price

$4,319

Last seen

2023-12-04

SKU

Storage Size

2TB

Processor

Apple M1 Ultra with 20-core CPU, 48-core GPU

Memory Size

128GB

Release Entry Price

$5,199

Refurb Date

Refurb Lowest Price

$5,039

Best Discount

3%

Last price

$5,039

Last seen

2023-12-04

Storage Size: 4TB

SKU

Storage Size

4TB

Processor

Apple M1 Max with 10-core CPU, 24-core GPU

Memory Size

32GB

Release Entry Price

$3,199

Refurb Date

Refurb Lowest Price

$2,609

Best Discount

18%

Last price

$2,609

Last seen

2023-10-30

SKU

Storage Size

4TB

Processor

Apple M1 Ultra with 20-core CPU, 48-core GPU

Memory Size

32GB

Release Entry Price

$4,599

Refurb Date

Refurb Lowest Price

Best Discount

Last price

Last seen

SKU

Storage Size

4TB

Processor

Apple M1 Max with 10-core CPU, 24-core GPU

Memory Size

64GB

Release Entry Price

$3,599

Refurb Date

Refurb Lowest Price

$2,899

Best Discount

19%

Last price

$3,149

Last seen

2023-12-06

SKU

Storage Size

4TB

Processor

Apple M1 Ultra with 20-core CPU, 48-core GPU

Memory Size

64GB

Release Entry Price

$4,999

Refurb Date

Refurb Lowest Price

Best Discount

Last price

Last seen

SKU

Storage Size

4TB

Processor

Apple M1 Ultra with 20-core CPU, 48-core GPU

Memory Size

128GB

Release Entry Price

$5,799

Refurb Date

Refurb Lowest Price

$4,679

Best Discount

19%

Last price

$4,679

Last seen

2023-12-04

Storage Size: 8TB

SKU

Storage Size

8TB

Processor

Apple M1 Max with 10-core CPU, 24-core GPU

Memory Size

32GB

Release Entry Price

$4,399

Refurb Date

Refurb Lowest Price

$3,689

Best Discount

16%

Last price

$3,689

Last seen

2023-09-24

SKU

Storage Size

8TB

Processor

Apple M1 Ultra with 20-core CPU, 48-core GPU

Memory Size

32GB

Release Entry Price

$5,799

Refurb Date

Refurb Lowest Price

Best Discount

Last price

Last seen

SKU

Storage Size

8TB

Processor

Apple M1 Max with 10-core CPU, 24-core GPU

Memory Size

64GB

Release Entry Price

$4,799

Refurb Date

Refurb Lowest Price

$4,229

Best Discount

12%

Last price

$4,229

Last seen

2023-11-22

SKU

Storage Size

8TB

Processor

Apple M1 Ultra with 20-core CPU, 48-core GPU

Memory Size

64GB

Release Entry Price

$6,199

Refurb Date

Refurb Lowest Price

Best Discount

Last price

Last seen

SKU

Storage Size

8TB

Processor

Apple M1 Ultra with 20-core CPU, 48-core GPU

Memory Size

128GB

Release Entry Price

$6,999

Refurb Date

Refurb Lowest Price

$6,659

Best Discount

5%

Last price

$6,659

Last seen

2023-12-04