You are not using your iPhone to the optimal point until you've installed some of the best iOS apps which help you utilize your device fully. Apple's iOS App Store is one of the standout features of the iPhone experience since some of the best mobile apps available often appear on the iPhone first. The iOS app store was launched back in 2008. Since then we have had access to millions of apps. As a result, there are probably a lot of prominent apps you all might be using on a regular basis to accomplish your task. But should those apps make an appearance on your phone? RefurbMe has picked up apps across a selection of categories to find a nice mix of old favorites and hidden gems that can help you do more with your iPhone.
1Password – The Password Manager
Price: Free trial 30-days | $3.99/month
User Rating: 4.4/5
1Password acts as a password recaller that keeps all your passwords protected and safe behind a single password which only you know. It's a password manager which asks you to add a password and later convert it through the password generator to make it stronger which makes it less prone to hacking. As a result, users can organize everything with dozens of categories like credit cards, logins, addresses, bank accounts, addresses, driver's licenses, passports, and many more.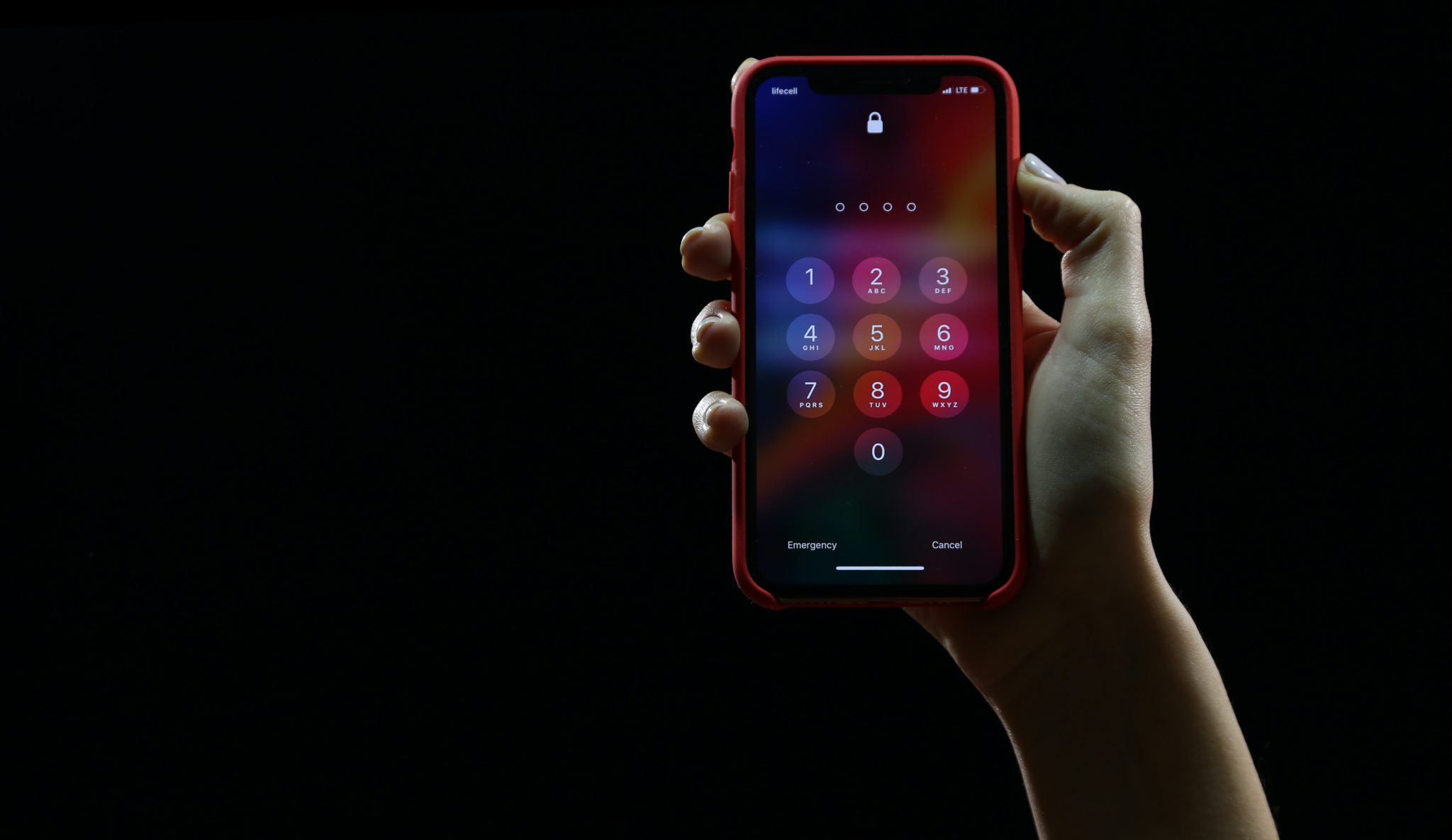 Top features:
Puts passwords in place by creating strong & unique & memorizable pass-phrases for your online accounts (family and friends)
Two-factor authentication for extended protection 
You can add custom fields to store extra information like URLs, and security questions
Users can use Spotlight  to search for the information they need
The app performs on end-to-end encryption
IFTTT – The perfect Applet for your iPhone
Price: Free
User Rating: 4.7/5
IFTTT is an Applet, growing as one of the best apps for iOS, which is specifically designed to connect over 600+ apps like Twitch, Google Drive, Twitter, Telegram, Weather Underground, Instagram, and further devices like Amazon Alexa, and Google Home of your iPhone device. Moreover, this popular app for iOS helps users integrate with third-party apps and their functions.
Top Features:
Control everything around you with your voice and Amazon Alexa or Google Assistant
Stay informed about what's happening from publications like The New York Times and ProPublica
Stay safe with automated and intelligent home security alerts
Streamline your social media
Back up and share your iOS photos automatically
Nomorobo – The Robocalls Blocker
Price: Free
User Rating: 4.5/5
Nomorobo blocks annoying robocalls, telemarketers, spam texts, and phone scammers from calling your phone. Subsequently, it provides real-time protection from around 800, 000 robocalls, phone scammers, and telemarketers. Nevertheless, important robocalls including weather alerts and school closing can be easily identified and attended to. All these add it to our list of best apps for iPhone.
Top Features:
Potential to identify over 1200+ robocallers 
Extended privacy standards to keep your call records protected
Instantly identify and block robocalls (optional)
Protect your phone from text spam and phishing attempts
Option to block "neighbor spoofed" calls
Hotspot Shield – Unlimited Privacy & Security
Price: Free | Premium $12.99/month
User Rating: 4.5/5
Hotspot Shield is an iOS VPN app that has received high ratings in the App Store. Apart from offering one of the fastest VPN servers, the app has support for more than 70 locations. On the protection front, Hotspot Shield is up to the mark due largely to the military-grade encrypted traffic between the servers and the connected device. It's integrated with 1Password to help you manage your passwords with ease and also keep them away from the prying eyes.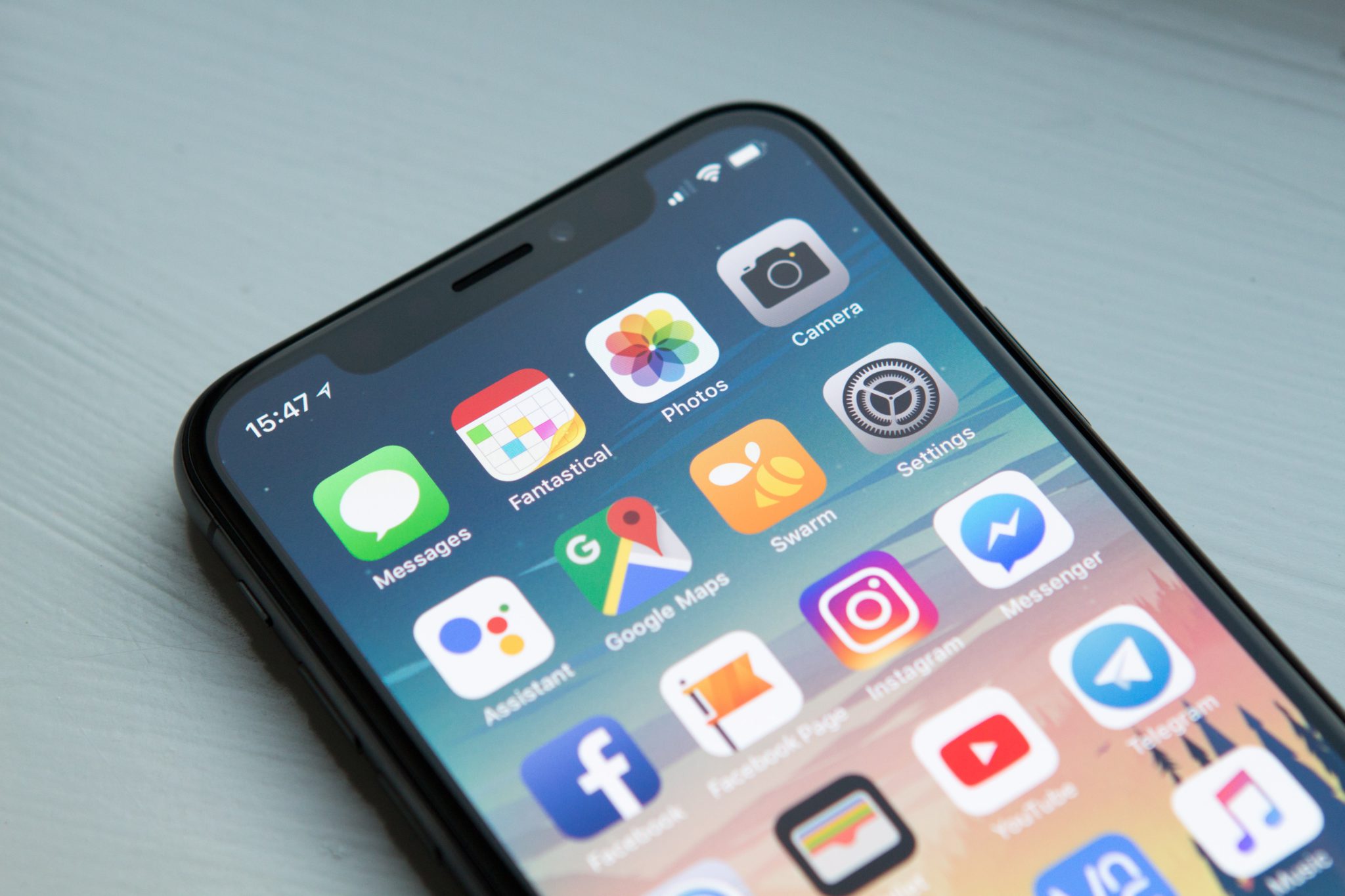 Top features:
Military-grade encrypted traffic
Integrated with 1Password
Has one of the fastest VPN servers
Safeguard your digital and financial identity from the constant risk of theft and fraud.
Stop annoying robocalls from spamming your phone, and stay safe from scammers trying to steal your personal information.

VSCO – Creative video and photo editor
Price: Free | Premium $19.99/annual
User Rating: 4.7/5
VSCO is a place where expression matters most. The vast collection of VSCO preset filters allow you to create the look of classic film in your iPhone photos. Furthermore, you can easily import and edit your RAW photos. Also, you can transform your videos on mobile with the premium VSCO presets and advanced editing tools from this photo editor. On the other hand, the VSCO community lets you explore inspiring photos, videos, and editorial in Discover. In addition, you can find people you know and connect with friends already on VSCO.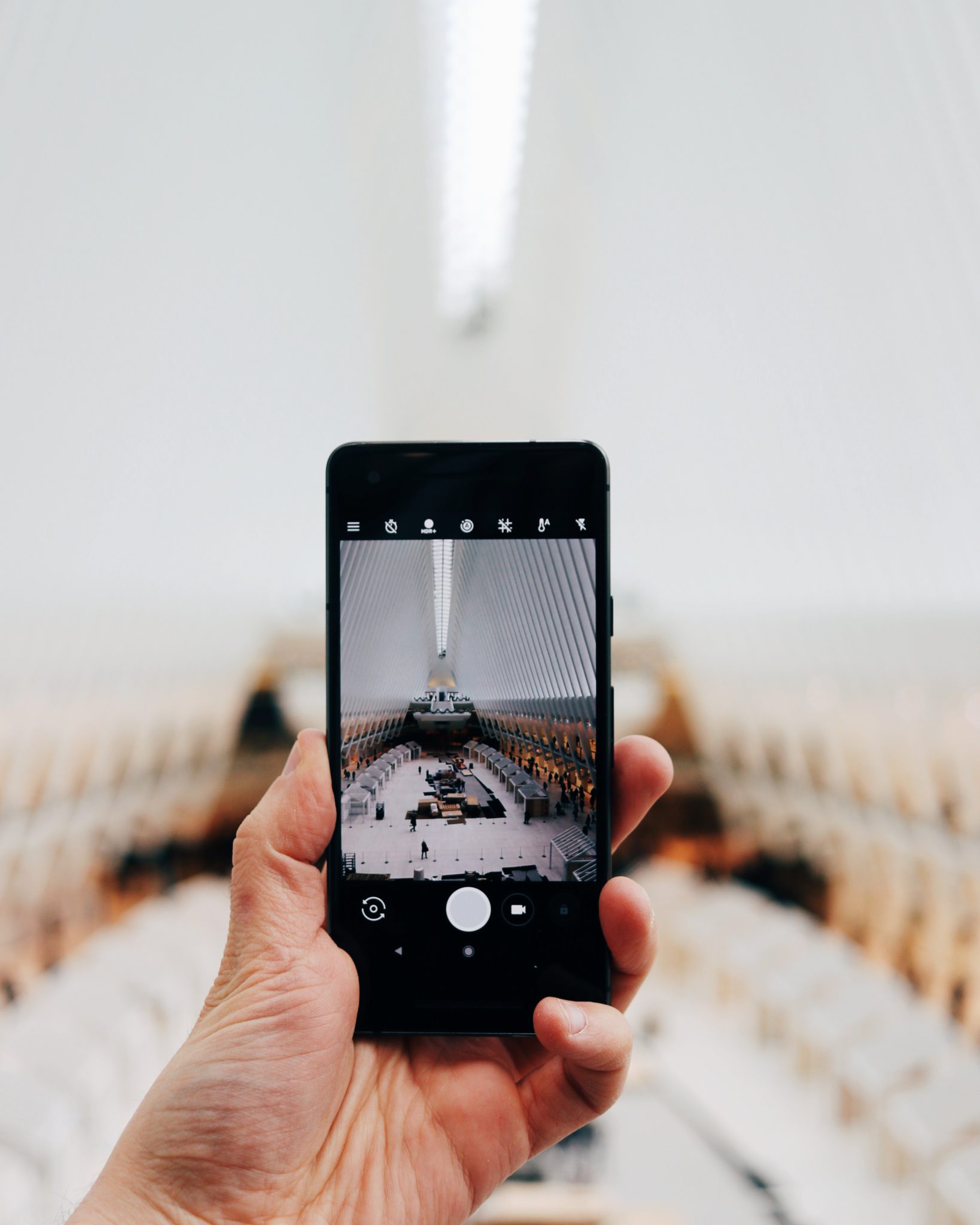 Top Features:
Subtle one-tap preset filters that create the look of classic film
Adjustable filter strength
200+ filters to create different looks in your photos
Editing tools for tweaking exposure, color, and sharpness
Filters and editing tools can be used to edit videos
Overcast – Award-winning podcast player
Price: Free
User Rating: 4.7/5
Overcast is one of the best free iPhone apps that claim to provide an exceptional podcast playing experience to iPhone users. As a result, this modern app is well-developed and comes with various excellent features like Voice Boost, Smart Speed, and Smart Playlist. Due to these amazing features, users become able to enjoy podcasts from different other places like news shows and events. Users owning Apple Watch can also install this app as their best podcast playing companion.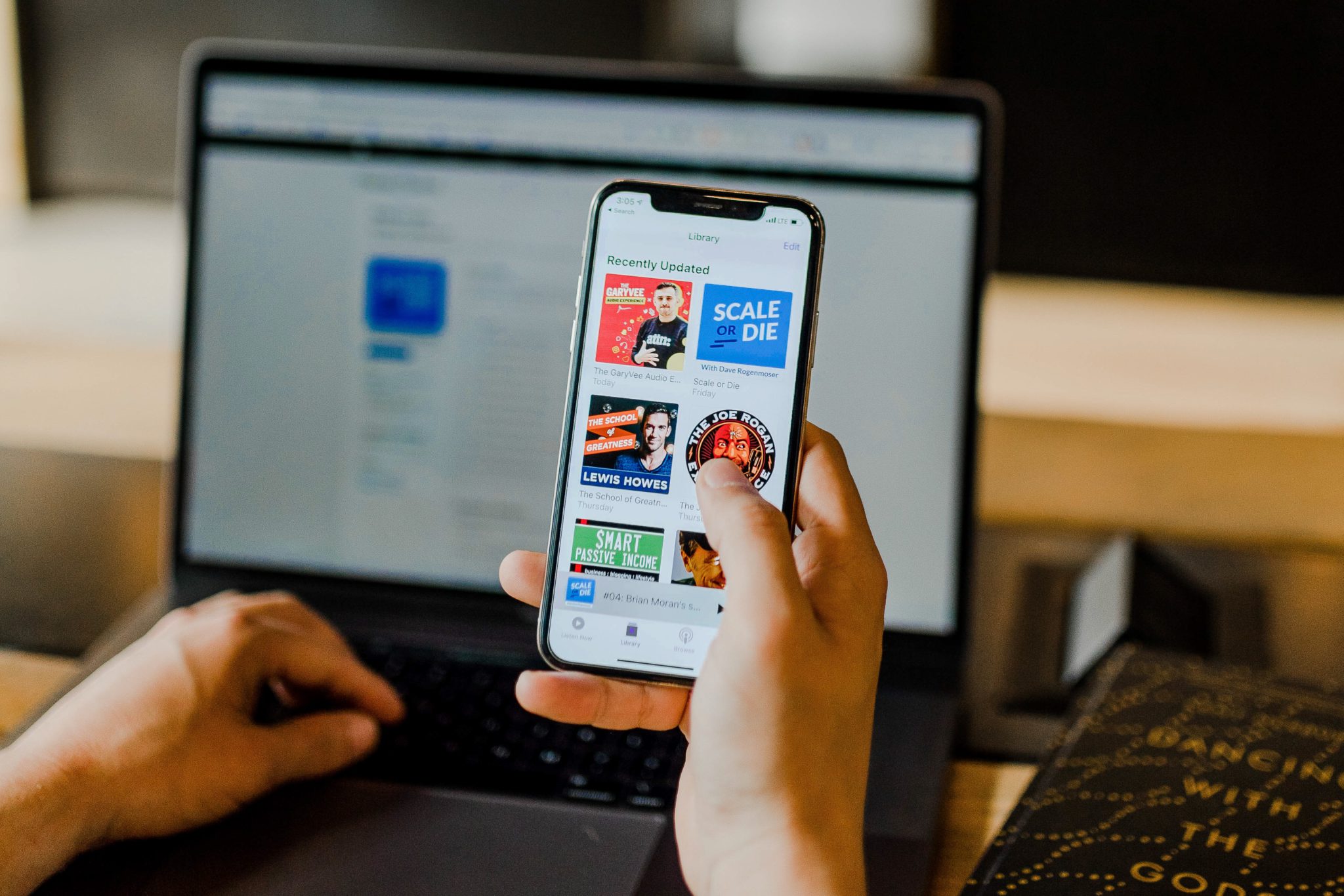 Top Features:
Helps receive optional notifications when new shows episodes arrive
Facility to rearrange the entire playlist is also available
Playback speed adjustment feature is amazingly integrated
Smart Speed can be used here to shrink silences and helps pick up volume speed without conversation distortion
Provides exceptional CarPlay support
Tab – The simple bill splitter
Price: Free
User Rating: 4.5/5
It's become a tendency among friends to split the bills when we go outside to eat. Many times, you also felt it daunting to split the bill equally among all. Tab – The simple bill splitter is one of the best apps for the iPhone that make it easier to figure out who needs to pay what amount after the meal. Subsequently, all you need to do is simply click a picture of the bill. Following this, the app automatically detects all the items in the bill. Furthermore, everyone who has Tab has access to join the same bill which lets them select the items they ordered.
Top Features:
One or more people can select the same item if they equally shared that
Tips and tax can also be easily distributed automatically
Helps individuals view and share the summary of the previous bills
Settle up within your group using integrated Venmo or by recording a cash payment.
View and share detailed summaries of your past bill
Drafts – Where Text Starts
Price: Free | Pro – $2.99/month
User Rating: 4.8/5
Agile Tortoise makes a great note-taking and quickfire writing app with the aptly named Drafts. So, fire Drafts up, and the app throws you a quick blank page with the keyboard at the ready. New entries and notes get placed into an Inbox so you can tag and sort them later. Alternatively, you can use any of the dozens of useful quick actions and app integrations to turn your jotted-down text notes into documents, tweets, social media notes, emails, or messages, while Inboxed notes can be tagged for sorting, flagged for importance, or archived. Moreover, the text editor itself is highly customizable, allowing you to tweak everything from spacing to line heights and margins. Definitely one of the best apps for your iPhone.
Top Features:
Hands-free dictation, or ask Siri to "Create a note using Drafts".
Compose a tweet or message, create a file in Dropbox, send a task off to Reminders
Tag new entries in Inbox for organization, Flag them for importance, or Archive them for long-term storage.
Tons of interface adjustments like custom fonts and control over spacing, line height, and margins.
Use the customizable extended row above the keyboard to quickly convert, manipulate, and transform your writing.
1Blocker – Block obtrusive ads and sneaky trackers
Price: Free
User Rating: 4.7/5
1Blocker has been optimized for Apple's Safari browser, with the goal of making your mobile browsing experience faster and more secure. Therefore, install this best iPhone app on your phone, and it will block ads, pop-ups, and trackers. Rather than blocking the content of a downloaded page, 1Blocker works with Safari's content blocker API to tell the browser what to block in advance, saving time and resources. 1Blocker features more than 115,000 blocker rules, custom regional ad blocking settings, and easy-to-use custom rules settings.
Top Features:
It's lightweight and doesn't drain your battery by taking up your device's resources.
It doesn't have access to webpages and doesn't track you in any way.
It allows you to create custom rules that block any URL by providing a regular expression or hide any element by CSS.
1Blocker only provide filters to Safari and don't modify webpages in any way. This vastly improves efficiency because Safari knows in advance what should be blocked.
Your preferences and custom rules are always in sync through iCloud no matter which device you're using.
Agenda – Date-focused note taking
Price: Free
User Rating: 4.6/5
Agenda merges a notepad and task manager – ideal for people who'd usually jot down ideas and events on a scrap of paper, but who'd quite like said paper to be magical and actually organize everything for them. Notes can be grouped into projects, be linked to Calendar and Reminders, and have attachments for added context, such as office documents, scans, and photos. Whatever you add can then be blazed through in timeline views that let you quickly get at the past, present, and future.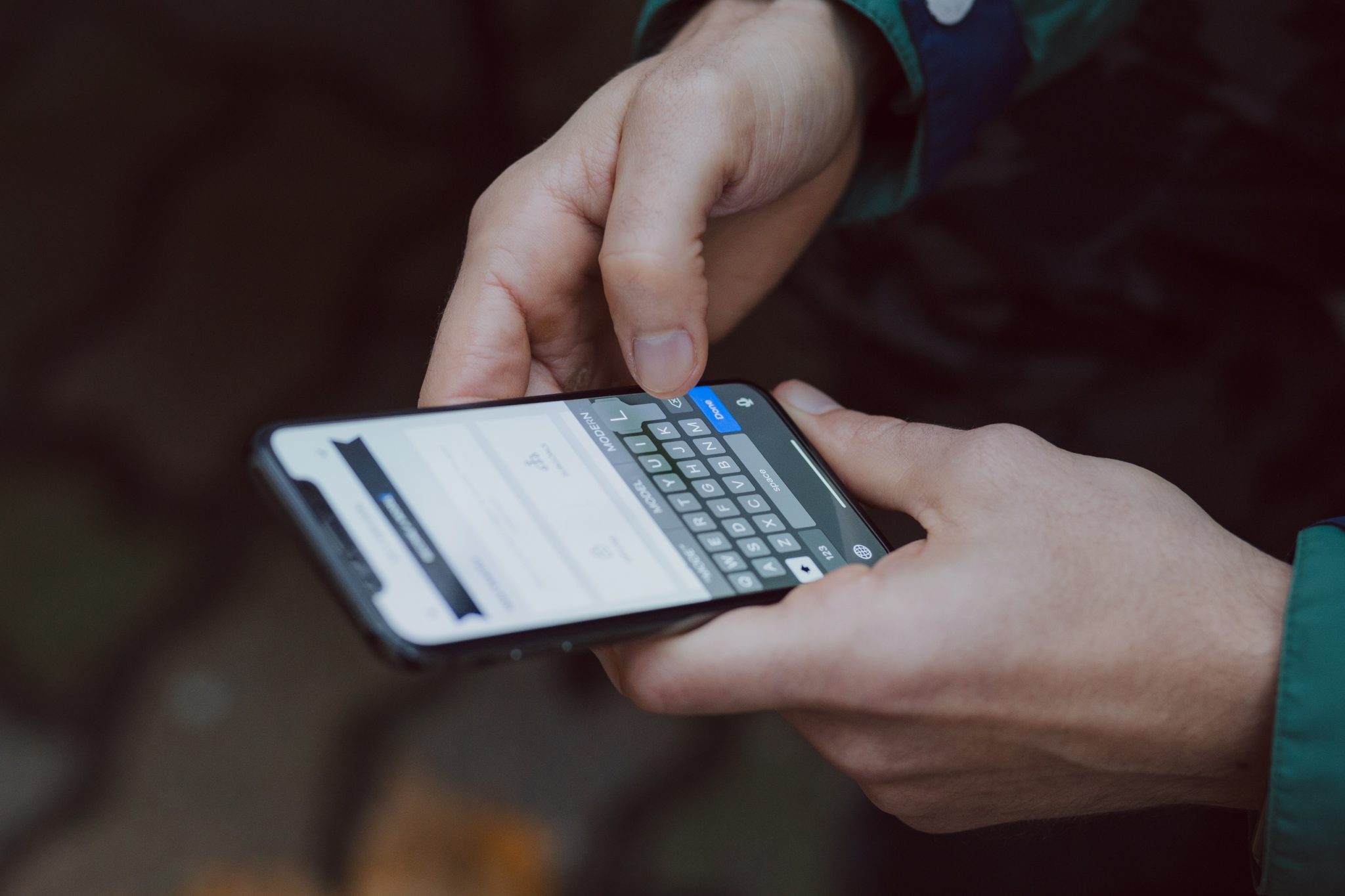 Top Features:
Add notes for what is currently on your agenda, while you prepare other notes for an upcoming meeting. 
Use older notes as breadcrumbs to remind yourself why you took the actions you did.
You can attach dates to individual notes, and even link them to events in your calendar.
"On the Agenda" –  Notes that are On the Agenda are given special status. They get added to a special overview in the sidebar so you can find them in a flash.
Group your projects into categories to make them easier to find, and order the notes for each project however you choose.
A bonus App!
Notion – The all-in-one workspace
Price: Free
User Rating: 4.2/ 5
Notion is a sophisticated note-taking app with a sleek design. It offers a highly flexible interface for taking notes and creating to-do lists, letting you organize your tasks into tables, kanban boards, and calendar views. It's an all-in-one productivity solution and it's simply one of the best apps for your iPhone. 
Top Features:
Use drag and drop to arrange any content. Great for prioritizing lists and to-dos.
Supports images, checkboxes, bookmarks, code snippets, and 20+ block types.
Notion syncs across devices.
Share your pages and edit them together at the same time with comments.
Nest pages inside pages.
Take Away
The reality is, that Apple's App Store possesses several hidden gems that are brilliantly developed and have the potential to serve you with the best services. Nevertheless, what RefurbMe has picked are the best new or improved applications for iPhone and are worth installing by iPhone users. Furthermore, to facilitate you with exceptional apps, we have picked top iOS applications from different categories. So go ahead and try them for your iPhone devices and start experiencing a new world with exceptional services.
To know more about how you can score a good deal on iPhones you can go through these articles.
5 Places Where You Can Buy Refurbished Phones
Top tips on How To Buy a Refurbished iPhone 11 Pro Max
Apple Refurbished