Apple's AirPods have created their own accessory ecosystem, complete with supplementary Apple AirPods case options and other add-ons. When it comes to the AirPods accessories, there's no shortage of variety in the market. Whether you want a wireless charging case, a genuine leather case, or even a wireless transmitter, the options are endless. But you need to start somewhere. From the best AirPods case to the best wireless charger and more, here's a look at some of RefurbMe's top picks of accessories for AirPods for your needs.
AirPods Cases
The case also acts as a charger for your Airpods. When you want to charge your Airpods you insert them in the AirPods case. So it's obvious you would want to protect the charging case. Or even find a different style to accessorize your AirPods. We have 2 very unique case options for you.
The Catalyst is a better Apple AirPod case than many available in the market. This AirPods case cover protects your AirPods as well as makes it fully waterproof. Another key feature is the bundled detachable carabiner that lets you strap the AirPods case onto a belt loop. Or backpack or use it as a keychain case to help keep your wireless earbuds from getting lost. This Catalyst waterproof case is currently available in various colors.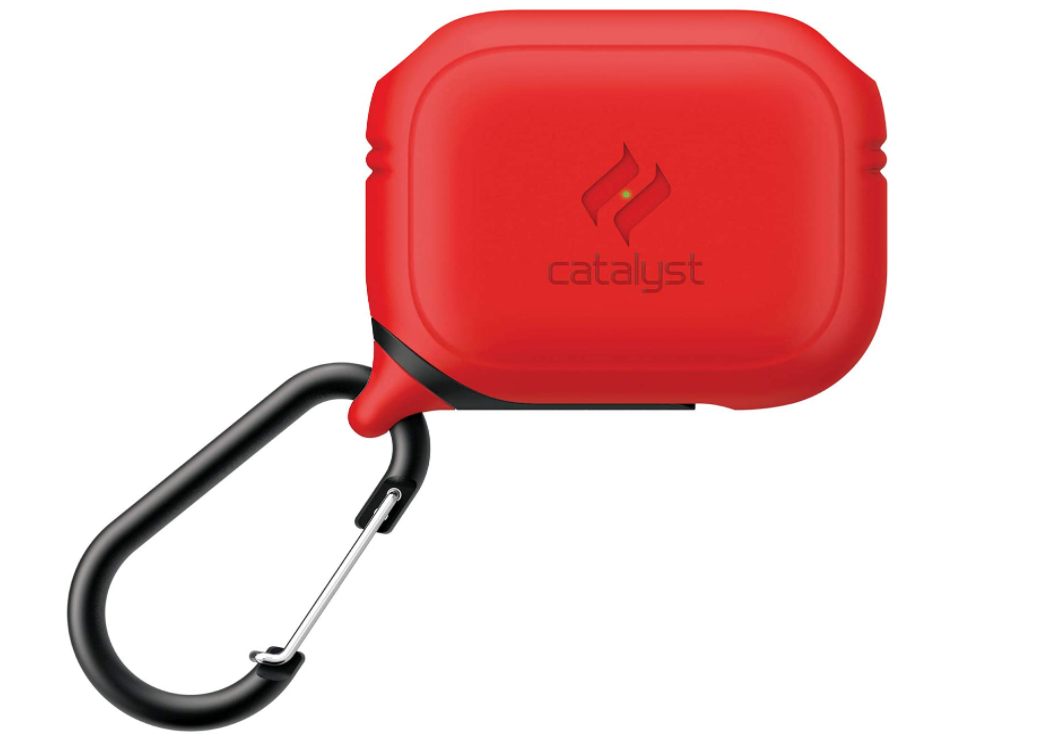 The Speck Presidio CandyShell case for AirPods Gen 1 & 2 is designed for protection that can make a statement as well. It is durable, slim, and stylish. The robust single-layer design is pocket-friendly but doesn't compromise on durability, and ensures a snug, anti-stretch fit. There are 5 color options to choose from.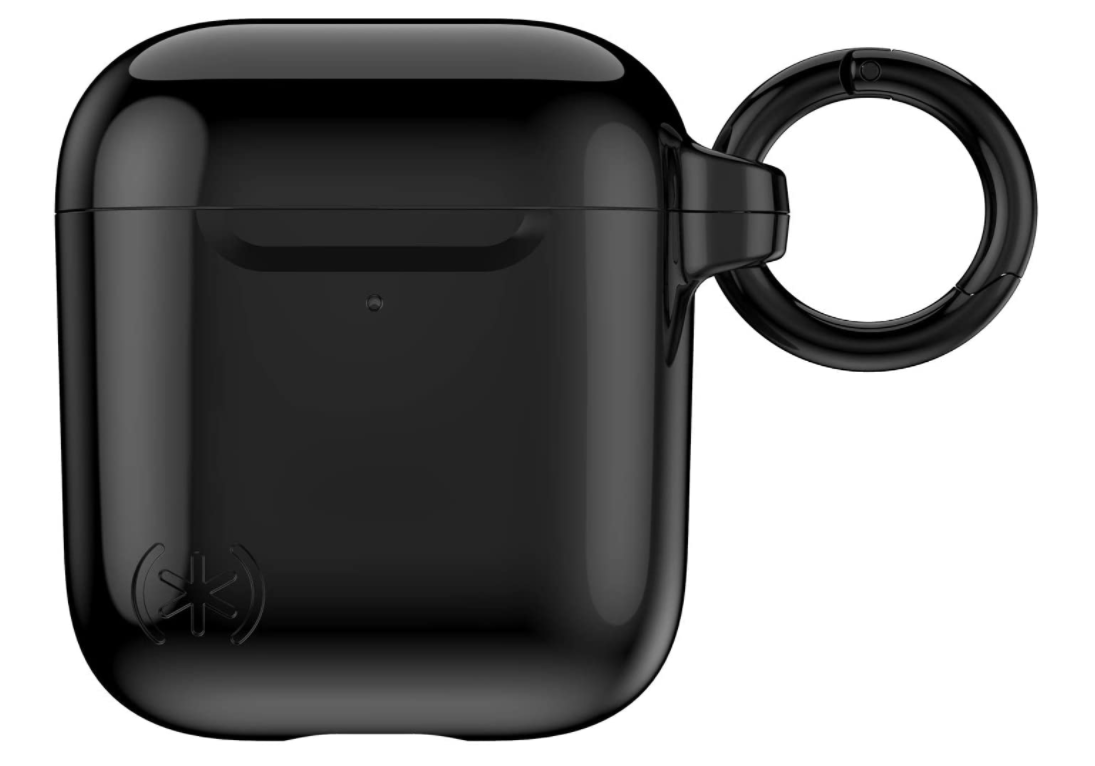 It's easy to open and doesn't interfere with Apple's hinge and design. This model also has a secure aluminum carabiner that offers a convenient attachment point for maximum mobility and ease of access. It also has a built-in antimicrobial treatment from Microban that delivers a 99% reduction in stain and odor-causing bacteria on the case, creating a cleaner surface.
Eartips and Earhooks
Eartips and ear hooks just assure that the fit of the AirPods is custom for any size of the ear. It also gives assurance that once it's attached there is no chance of the AirPods accidentally falling off. We have an option for each of these types.
The EarBuddyz 2.0 ear hooks will give your Apple AirPods a considerably more secure fit and better noise isolation. Manufactured using high-quality silicone, the ear hooks are easy to install. But it's important to note that you need to remove them to charge your AirPods. They are affordable for the price quoted and you will get three pairs of ear hooks. There are four colors to pick from, black, white, pink, and blue.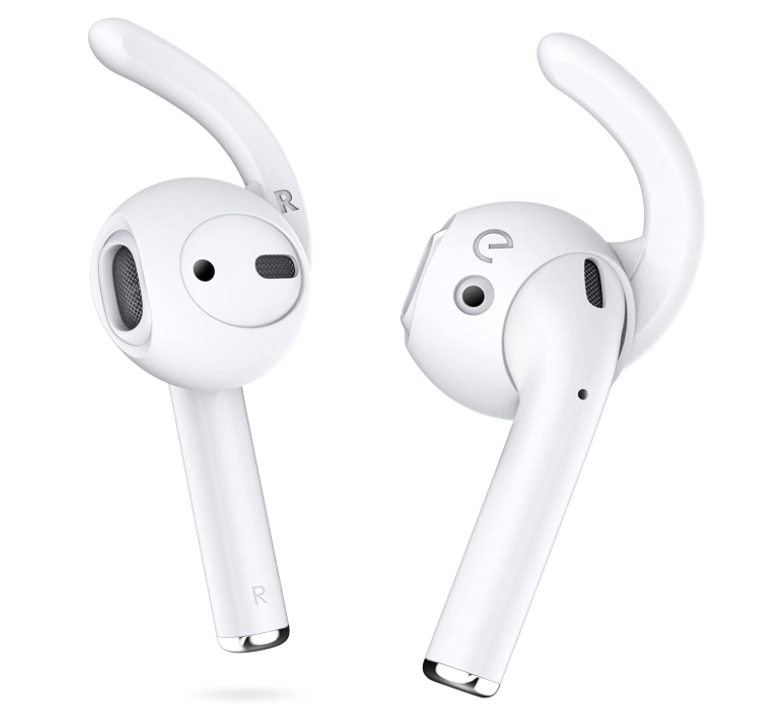 Comply has always been the gold standard for memory foam ear tips and now you can get Comply tips for your AirPods Pro. They work quite well and the large tip fits just fine in the AirPods Pro charging case. They also seem to help a bit with noise-canceling because you get an even tighter seal.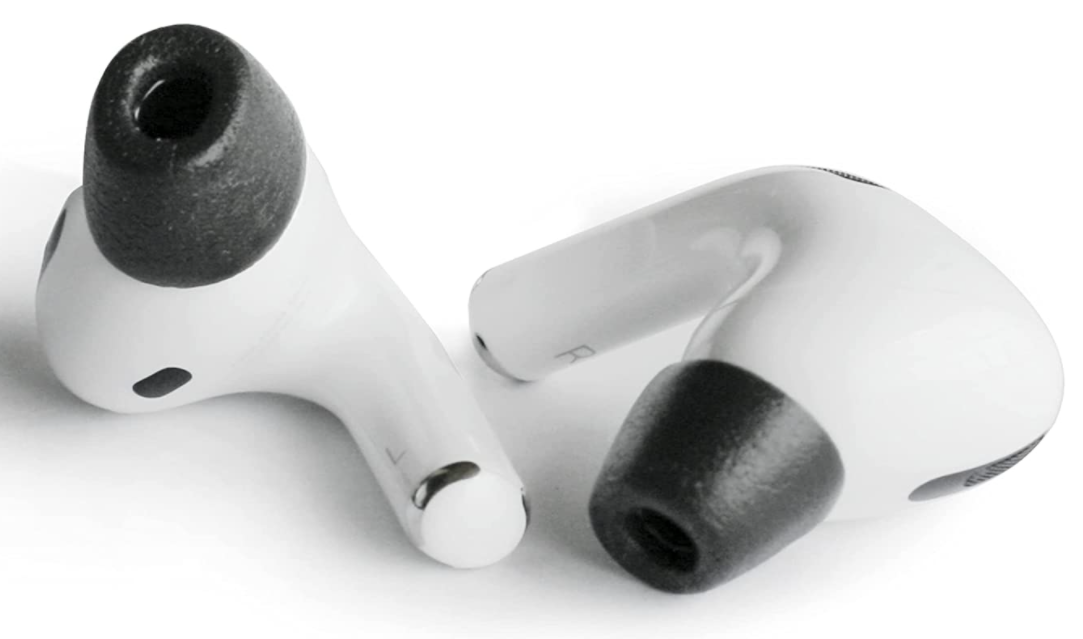 Comply tips are fairly priced. If you know your specific size, you do get three sets of tips in a pack. That might be a good option for your AirPods Pro ear tips if you have a couple of people in your family who own the AirPods Pro and have different-sized ears.
Wireless Charger
The Airpods only comes with a lightning cable to charge the case. You have to buy a wireless charger separately to use the wireless charging function. While there is the option of Apple's own wireless charging available, there are many other options in the market that can act as an alternative. 
The mophie wireless pad will charge your AirPods or AirPods Pro alongside your iPhone and Apple Watch. It has a dedicated slot just for the wire-free earbuds, and it also supports fast iPhone charging. You can choose between variants of the gadget with a fabric or a glossy black finish.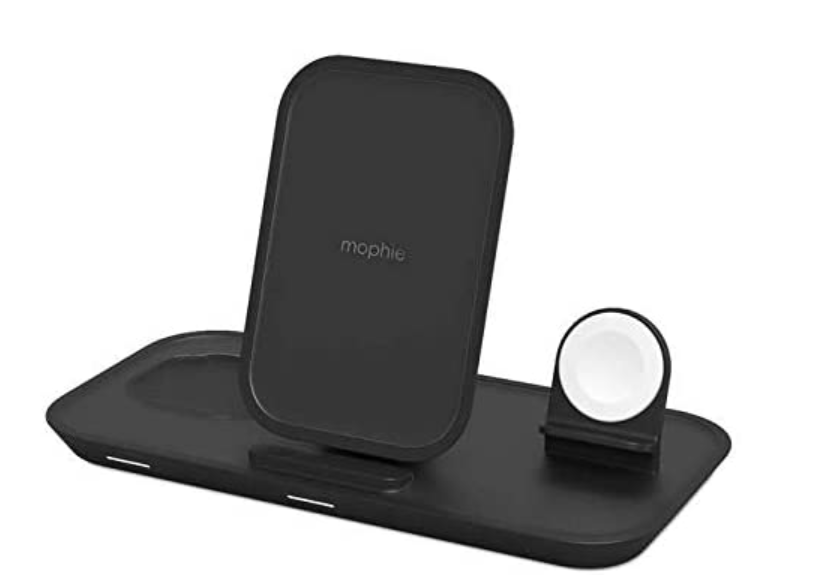 This charging pad is backed by a 2-year warranty. Just place your device and charging begins on contact. The 7.5W charging speed means your iPhone will charge super fast! With everything you need to charge in one location, the 3-in-1 wireless charging stand is the perfect place to charge all your devices.
If you're looking for a mini USB-C wireless charging dock for your AirPods Pro (or standard AirPods), this Satechi accessory fits the bill nicely. It's very compact and easily fits in a pocket. It works with any USB-C port that outputs power. The only issue is that you may have trouble plugging it in if you have some sort of case on your computer as it needs to plug all the way into the port to work.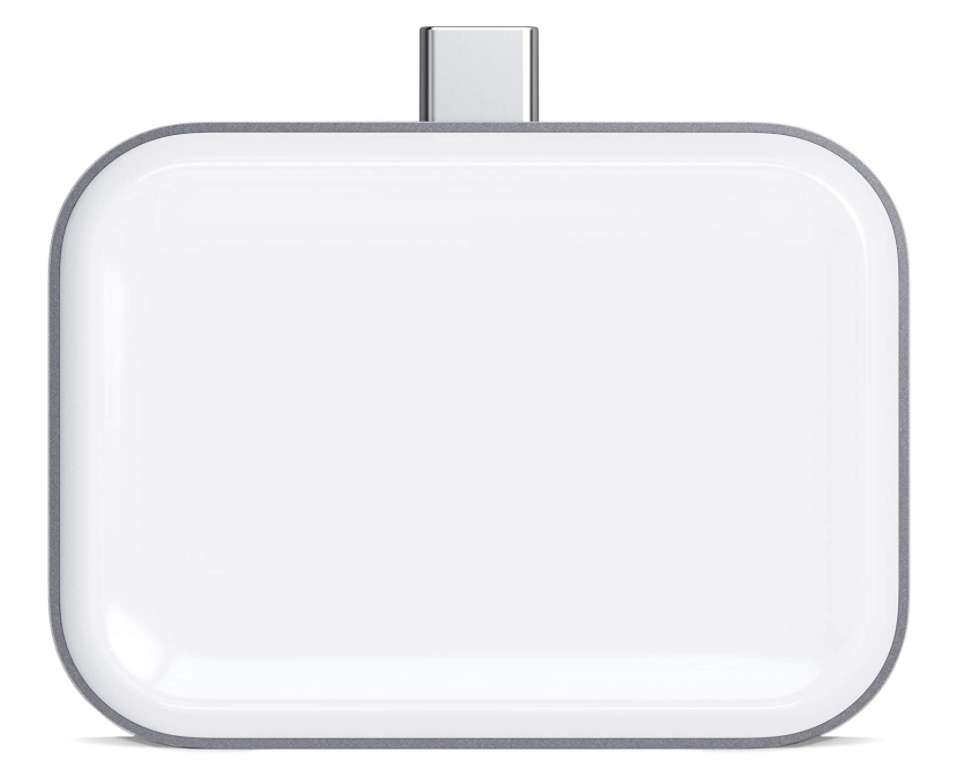 This one of the best AirPods accessories has a sleek design with an aluminum finish that's a perfect match for Apple's hardware. The charging dock has a slightly elevated edge to keep the AirPods in place, as well as a convenient charging indicator light. 
AirPods Neck Strap
The AirPods Strap is the ideal solution to keep tabs on your AirPods. This lightweight and durable neck strap keep your AirPods around your neck, easily accessible at all times. So the chances of losing your AirPods are less if you invest in this AirPods accessory. 
The Spigen RA100 neck strap is an affordable AirPods accessory that allows you to take listening breaks without having to stash your AirPods away. The neck strap is made from a durable TPU material. Measuring 22 inches, it also has a built-in clip for adjusting its length to your liking. It's compatible only with the regular AirPods, not the Pro model.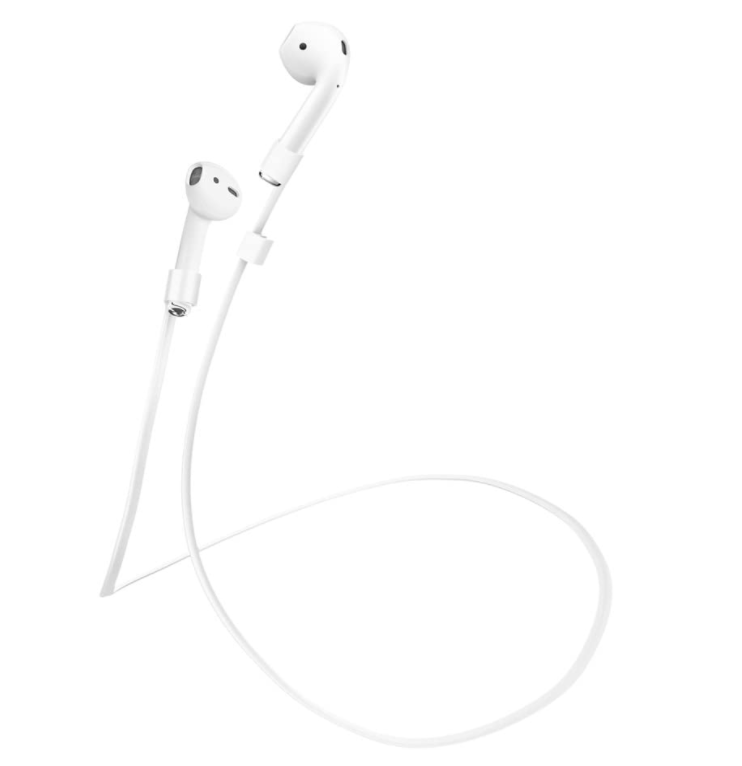 The Cobcobb AirPods Strap with Magnetic super strong cord is a great option if you have an AirPods Pro. The magnets offer super-strong magnetic attraction. The aforementioned AirPods Accessory reduces the possibility of losing or misplacing your AirPods Pro. Saving you a huge bulk of money for a replacement. This strap integrates with your lifestyle very easily, whether the activity is jogging, running, dancing, or any other sort of vigorous sports and exercise.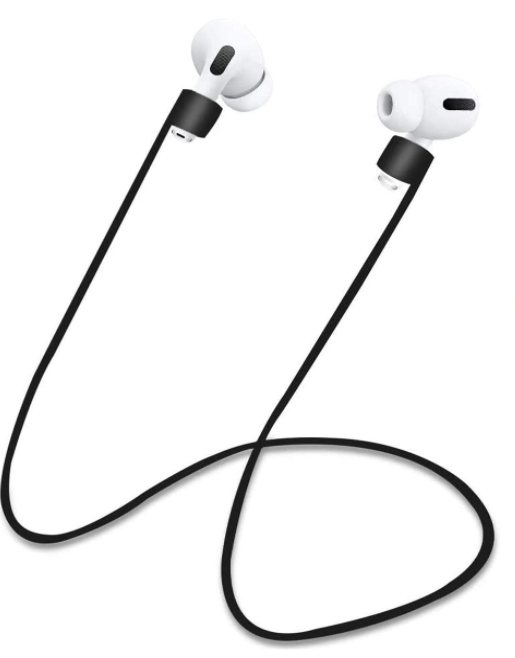 Wireless Transmitter
A Wireless Transmitter is one of the coolest AirPods Accessories available in the market for your wireless headphones. With the transmitter, you can use them with a source that lacks Bluetooth, such as an in-flight entertainment system or an older TV. We have two great Wireless Transmitters for you.
The Twelve South AirFly Pro is perfect for using your wireless headphones with in-flight entertainment, at the gym, and for gaming. AirFly Pro has a battery life of 16+ hours to cover even the longest flight. If you forget to charge before takeoff, AirFly Pro can be used while charging with the included cable. It has a 10m/33ft reach so you can relax with plenty of space. There are Unlimited applications using just one tiny device.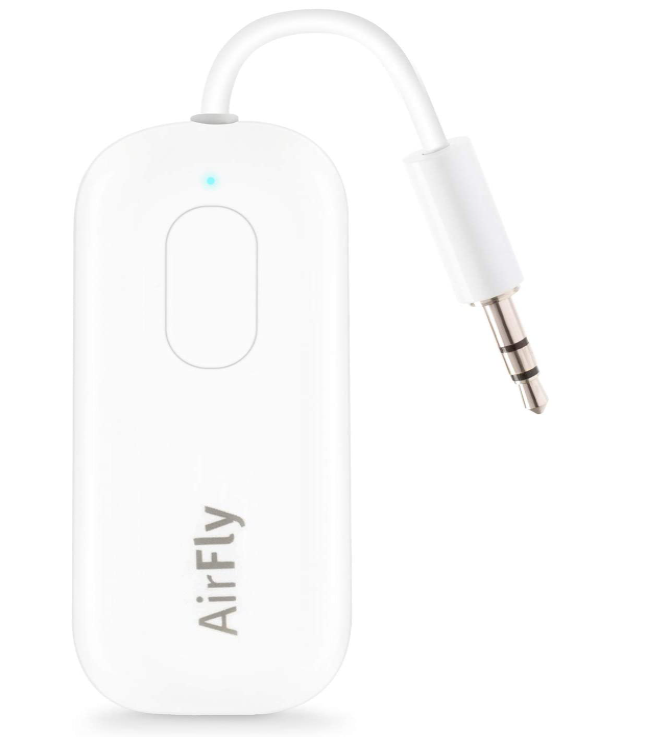 To pair your AirPods with a transmitter, you have to turn off the Bluetooth on your phone (or just put it into airplane mode), put your AirPods in their case, hold down the Bluetooth button on the transmitter until it goes into pairing mode, and then hit the pairing button on the AirPods case. 
TROND is the pioneer in promoting the concept of aptX Low Latency. It has helped numerous customers to watch TV wirelessly without any noticeable audio delay. The upgraded Bluetooth version from 4.1 to 5.0, provides better device compatibility.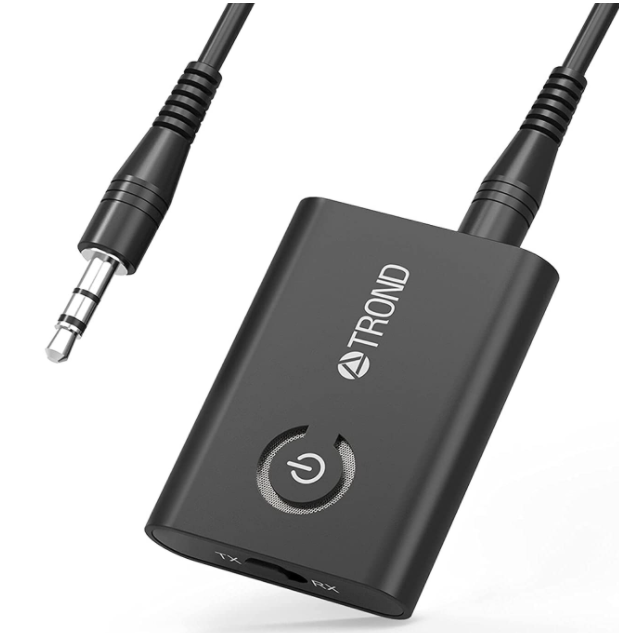 As a transmitter, BT-DUO should be connected to the audio OUT port of any of your non-Bluetooth audio sources (TV, iPod, Nintendo Switch, CD-player, or e-Book reader). And then paired to your AirPods. This way, you can watch videos, enjoy music or play games wirelessly without experiencing lip-sync issues.
Take Away
These accessories all offer excellent enhancements for your AirPods experience. It's tempting to turn to Apple's own accessories. But there's a variety of alternatives that work just as well and are often more affordable. So, the options presented to you above by RefurbMe are the best AirPods accessories from across the spectrum. All you need to do is choose the ones that are right for you.
AirPods Accessories