The iPhone X has been one of Apple's more radical designs used on all its subsequent flagship phones, including all four iPhone 12 models that came out in 2020. We have written a comparison between the iPhone X vs. the iPhone 12 to know if you should upgrade or to know which model you should get for your particular use so you can save the most.
Table of contents
iPhone X vs. iPhone 12: specs comparison table
Feature
iPhone X
iPhone 12
Size
5.8″
6.1″
Resolution
1125 x 2436 pixels at 458 PPI
1170 x 2532 pixels at 460 PPI
Weight
6.14 oz (174 g)
5.78 ounces (164 g)
CPU
Apple A11 Bionic
Apple A14 Bionic
RAM
3 GB
4 GB
Storage
64GB
256GB
64GB
128GB
256GB
Battery capacity
2716 mAh
2815 mAh
Charging
Wired: 15W
Wireless: 7.5W
Wired: 20W
Wireless: 15W
Main camera
12 MP – ƒ/1.8
12 MP – ƒ/1,6
Selfie camera
7 Mpx – ƒ/2.2
12 MP – ƒ/2.2
5G connectivity
No
Yes
Max OS compatibility
iOS 16
iOS 17
Water and dust resistance
IP67 certification
IP68 certification
Colors
Silver
Space Gray
Red
Black
White
Purple
Green
Price (new)
Discontinued (original price: $999)
Starting at

Price (refurbished)
Starting at

Starting at
Display
Both iPhones offer high-quality Super Retina OLED displays. The iPhone X has a resolution of 2436 x 1125 pixels, a 19.5:9 ratio, and 458 PPI, while the iPhone 12 has 2532 x 1170 pixels, a 19.5:9 ratio, and 460 PPI.
If you want a bigger phone, the iPhone 12 can be your choice since it has 6.1 inches, compared to the 5.8 inches of the X.
The newest model has a clear advantage with the Extreme Dynamic Range on its display, which can generate more natural colors more brightly, along with True Tone technology.
Although some expected the iPhone 12 to feature a 120Hz refresh rate, it was finally released with 60Hz, the same as its older brothers.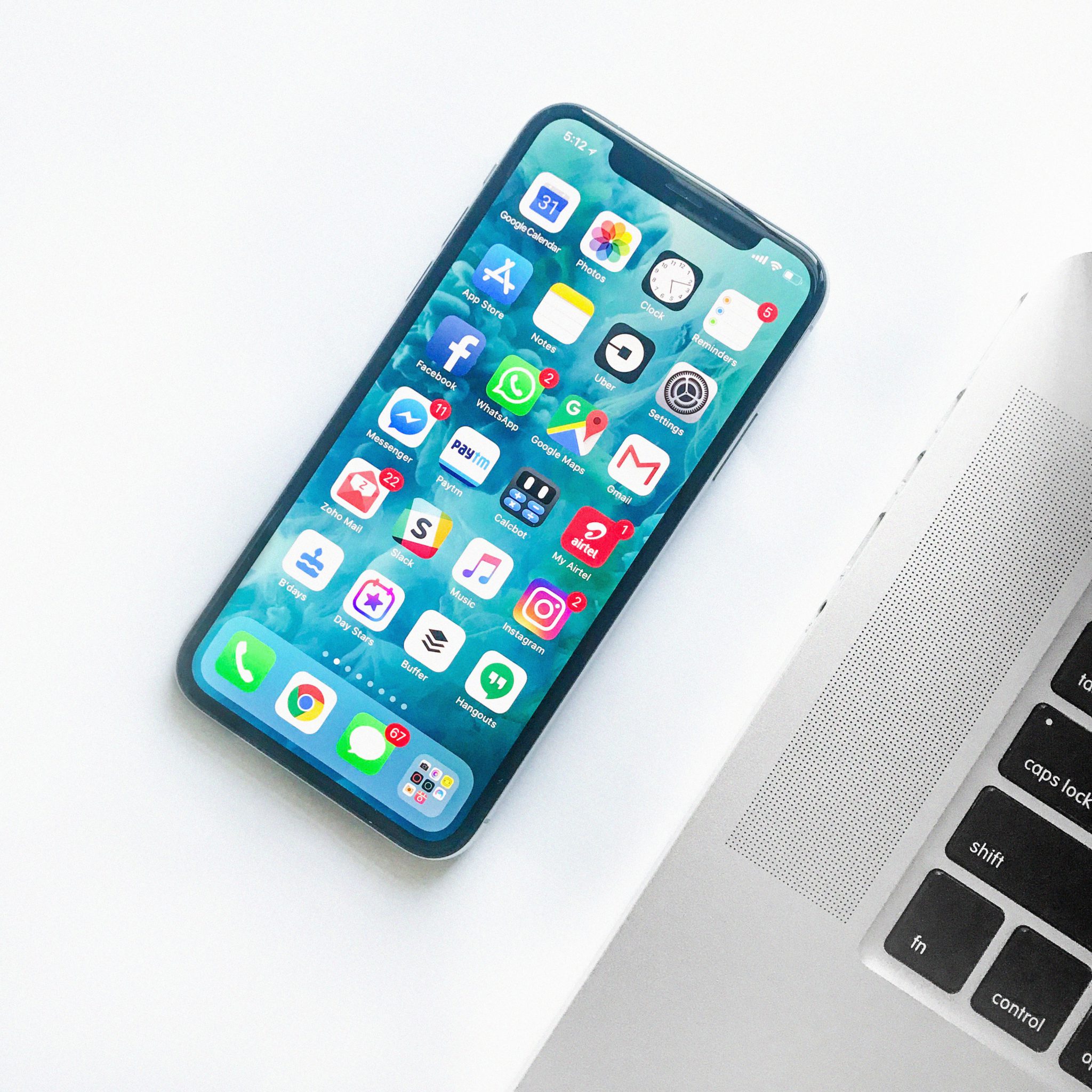 Design
The iPhone X was a real breakthrough at the time with its longer display, Face ID notch, minimal bezels, and the disappearance of the home button. This is what you can expect in the iPhone 12, although it presents an essential difference you should consider: the material.
The more recent model is made of aluminum, while the iPhone X features a stainless steel design which increases its durability.
The water resistance of both devices is also worth mentioning. The iPhone 12 has IP68 certification, which can resist up to 6 meters of water, compared to the iPhone X with IP67 certification, which is water-resistant only for 1 meter.
Lastly, the iPhone X was only available in Space Gray and Silver colors, while the iPhone 12 offers a broader selection of five colors: Red, Black, White, Purple, and Green.
👉 Related: iPhone 12 mini vs. iPhone 12: Which One Should You Choose?
Camera
Apple's iPhones are at the center of camera technology improvement. Consequently, the camera of the iPhone 12 is significantly better than the iPhone X's in almost every way. Both phones have a pair of 12MP camera sensors, but the iPhone 12 has a wider aperture of f/1.6 vs. the f/1.8 of the iPhone X, resulting in more light hitting the lens.
In addition, the iPhone 12 captures brighter and sharper shots in a faster way. The ultra-wide sensor, the Smart HDR 3 technology, and the Night Mode make it no rival for the older phone. In any case, both of them can record footage in 4K at 60fps, but the iPhone X has a 2x optical zoom in the rear camera, an important difference for users interested in it.
If taking pictures or recording videos is at the top of your priority list, there's no doubt that upgrading to the iPhone 12 can be a good idea.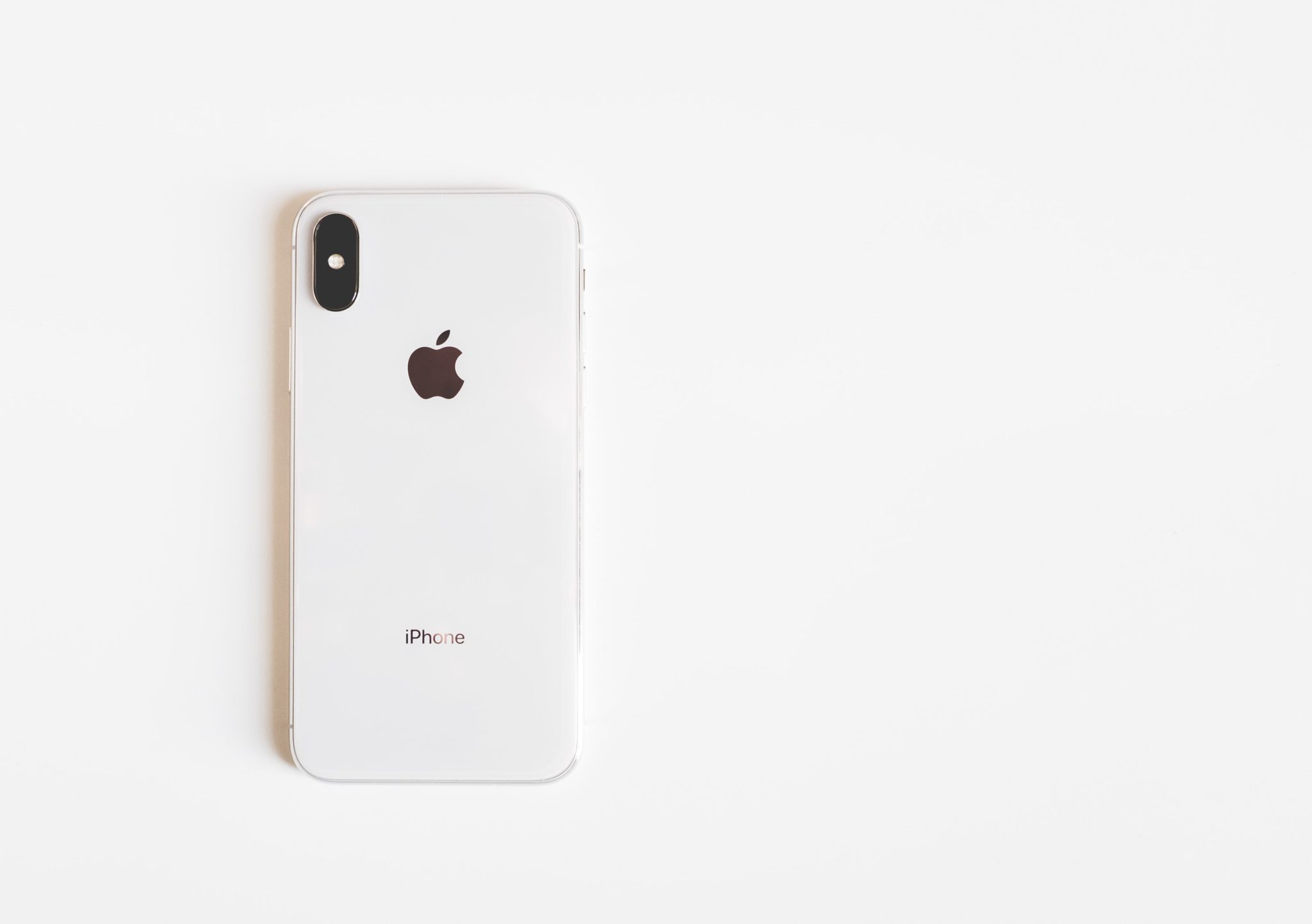 Performance
There's certainly a big gap between both models regarding performance. The iPhone X's A11 Bionic chipset was remarkably fast for its time, but the A14 Bionic chipset of the iPhone 12 simply beats it in every way.
Apple had switched to a 5nm fabrication process for the A14 chipset, smaller than the 10mm process used for the A11. The newer chip massively improved memory bandwidth, providing a 25% higher clock speed and a vastly more powerful GPU.
The A14 also includes a 16-core Neural Engine compared to the A11's dual-core equivalent. Just a fact to prove the increased power of the new chip: the A11 can manage 600 billion operations per second, but the A14 Neural Engine can process up to 11 trillion operations per second.
The additional gig of RAM means the iPhone 12 is much better at multitasking than the iPhone X, an important consideration regarding today's app requirements. In case you like to play video games, both devices should be more than enough to play classic iPhone games and many of the most recent ones.
Furthermore, even though the iPhone 12 is known for durability and high quality, it can still go through damage like a cracked or broken screen. Therefore, it is recommended to take its screen repair cost into account.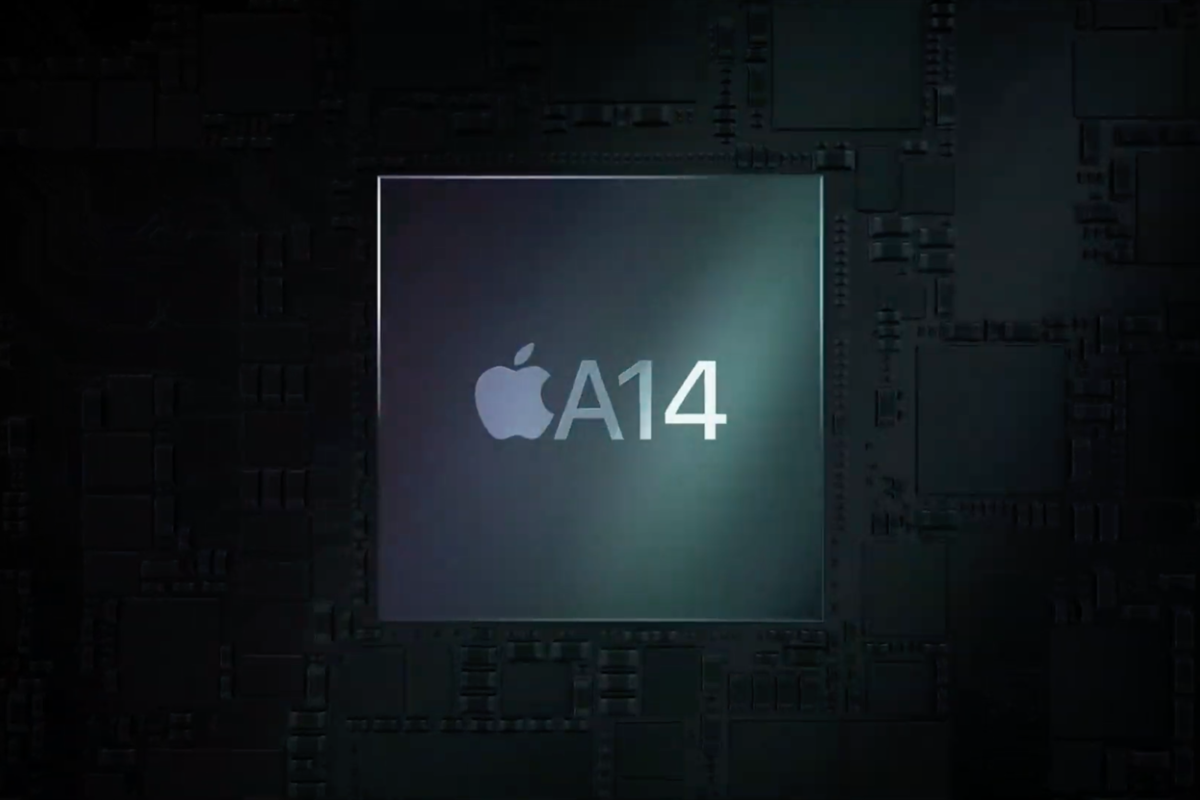 Storage
Both phones come with 64GB base storage, but the iPhone 12 comes with an additional 128GB and 256 GB storage options, while the iPhone X only has one top-end option with 256GB storage.
Connectivity
The iPhone 12 came with a major upgrade: all four iPhone 12 models include 5G connectivity, the first time Apple included it in their phones. Thanks to extensive support for all kinds of 5G bands, the new smartphones work with every carrier's network in the US.
If you want or need to connect to 5G networks, the iPhone X won't be able to do it, and you should upgrade to the iPhone 12.
Battery capacity
If only slightly, the iPhone 12 has a bigger battery than the iPhone X. The former has 2,815 mAh, while the latter has 2,716 mAh. The differences lie more in the slightly dimmer display of the iPhone X and its lack of 5G connectivity, as we've seen before—the display and the 5G connectivity are the two main sources of battery drain in a smartphone.
In addition, Apple quotes up to 17 hours of video playback for the iPhone 12 and up to 13 hours for the iPhone X. The disparity is apparent, although switching between 4G and 5G networks with the newer phone takes its toll. The iPhone X doesn't have that problem.
If you value battery life above everything else and don't plan to use 5G, stick to it or go for the iPhone X and save money.
Charging
On the other hand, the iPhone 12 supports 20W fast wired charging, while the iPhone X can only hit 15W. Both iPhones support Qi wireless charging, although the newer device can utilize a faster 15W standard compared to the 7.5W of the iPhone X.
Another iPhone 12 feature worth mentioning is the MagSafe charging. Apple has repurposed its old MacBook magnetic charging standard for its iPhone family, giving users wireless charging with more stackability. It can also be used with a new ecosystem of snap-on wallets and NFC-enhanced cases.
👉 Learn more: 7 Best MagSafe Accessories for Your iPhone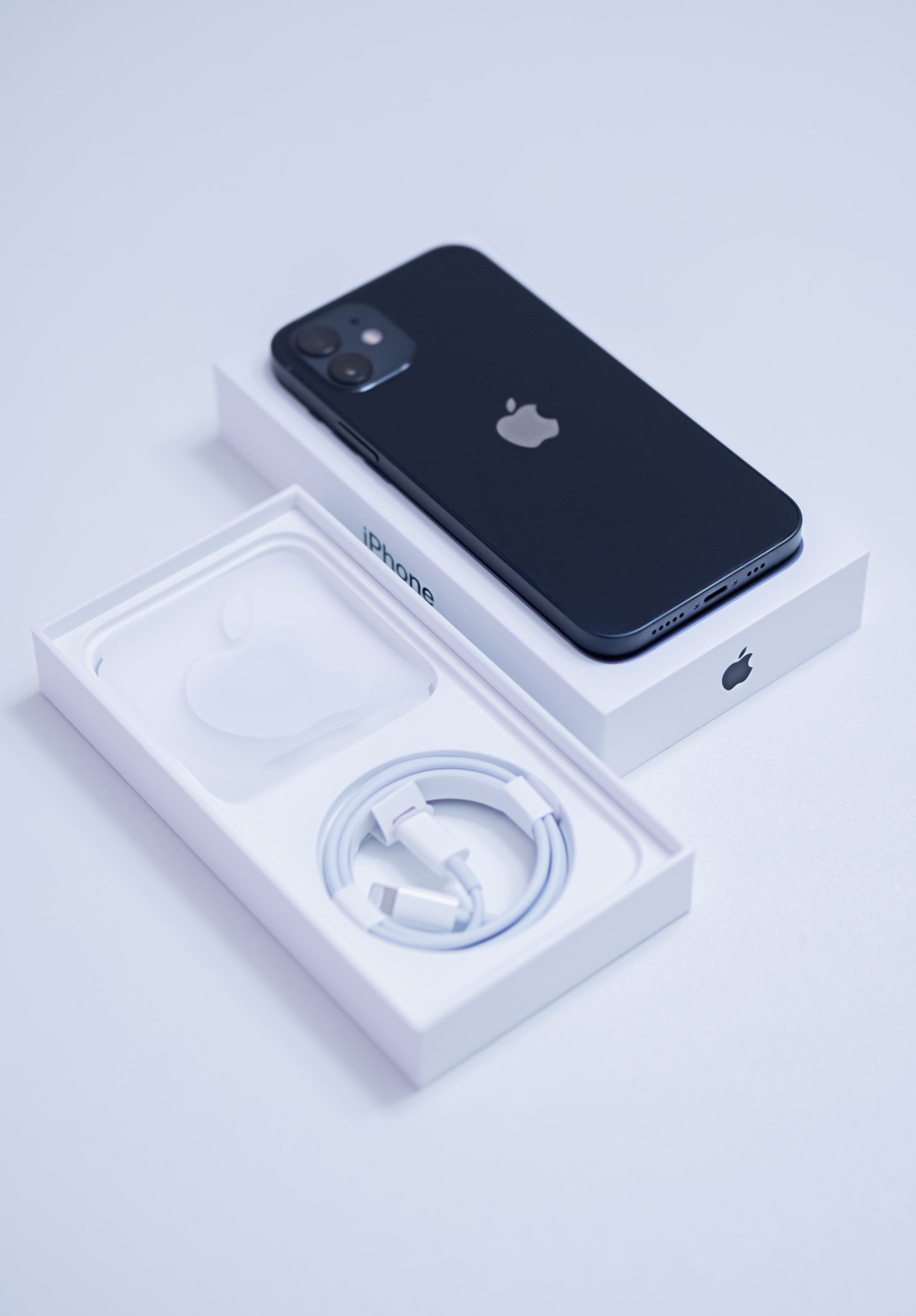 Price and availability
The iPhone X's price is the strongest point here since it's a much cheaper phone. Although it was the first mainstream smartphone to have a $1000 price tag, you can easily get it refurbished for less than $200 now. The iPhone X partially drove the longer upgrade cycle that Apple pushed.
Interestingly, the iPhone X was rapidly discontinued less than a year after its launch due to the more affordable iPhone XR and iPhone XS making their way into the market. All in all, the iPhone 12 is the only one you can still buy directly from the manufacturer nowadays (not for long, we would say). Of course, the price differences can be substantial.
👉 Learn more: iPhone X vs. iPhone XR: Which One Is Better and Why?
The verdict
Undoubtedly, the iPhone 12 is better than the iPhone X in every aspect. It has a larger screen, a longest-running battery, a better camera, offers much better performance, is faster and lighter, charges faster, is compatible with iOS 17, and supports 5G connectivity, which will be an increasingly crucial feature for many users.
Check out all refurbished iPhone 12 models available from multiple merchants in real time here:
iPhone 12
Unlocked
64GB storage
Black
Fair condition, by Gazelle
iPhone 12
Unlocked
64GB storage
White
Excellent condition, by Apple Store
+4 deals
iPhone 12
Unlocked
64GB storage
Blue
Fair condition, by Back Market
The iPhone X was indeed a very forward-thinking phone when it came out. Some of those advanced features are a front-filling OLED display, Face ID authentication, wireless charging, a fast and capable processor, and a decent dual-lens camera, which is still very usable today at a lower price point.
Have a look at the best refurbished iPhone X discounts below:
+1 deals
iPhone X
Unlocked
64GB storage
Silver
Fair condition, by Gazelle
iPhone X
Xfinity Mobile
64GB storage
Silver
Good condition, by decluttr
+2 deals
iPhone X
Unlocked
64GB storage
Space Gray
Good condition, by Back Market
The answer to whether you should upgrade your current iPhone X to the iPhone 12 depends on your usage. It can be more than enough if you are happy with basic usage and everyday tasks. You could even think about waiting for the next iPhone to be released to benefit from a price fall. If you need extra power, 5G connectivity, a better camera, or more battery capacity, you can consider getting a refurbished iPhone 12 at a reduced price.
👉 Learn more: iPhone 8 Plus vs. iPhone 12: How Do They Compare?
On RefurbMe, we specialize in finding the best refurbished Apple deals from multiple reputable sellers that offer a warranty and have strict refurbishment processes. You can also have a look at the 6 best places to buy refurbished iPhones. Whatever your choice, we got you covered!
FAQ
Is there a big difference in the screen quality of the iPhone X vs. the iPhone 12?
Many users don't see a big difference. The iPhone 12 came out without the long-awaited 120Hz refresh rate, so it's unlikely that upgrading your iPhone X to the 12 Series based solely on screen quality can be considered the best value for your money.
Should I upgrade my iPhone X to the iPhone 12 Pro Max?
The iPhone X offers great performance and has a high-quality camera. The iPhone 12 Pro Max offers an outstanding CPU and GPU performance, much better battery capacity, and it's compatible with iOS 17. Consider its purchase if you strongly value camera quality and wish to have 5G connectivity.
Should I upgrade my iPhone X to the iPhone 12 Pro?
The iPhone 12 Pro features a better battery life, better camera performance in low light conditions, and better overall performance. However, the iPhone 12 Pro is costlier than the 12 Series, and standard usage may not have major advantages.