Based on the previous Apple Watch releases, RefurbMe estimates that the new Apple Watch Series 7 will be refurbished by Apple on the week of May 25th, 2022.
With slimmer bezels and bigger displays, the Apple Watch 7 has been available for purchase since September 14, 2021. It takes an average of 253 days for Apple Store to come out with a refurbished Apple Watch from its original release. But based on an estimate of previous releases, we see that some third-party refurbishers can make it available within an average of 121 days as well (January 14, 2022).
RefurbMe has analyzed all previous Apple Watch releases since 2016, with the days that elapsed from the first announcement to the first time seen on the refurb store. We came up with a prediction model for all new upcoming products: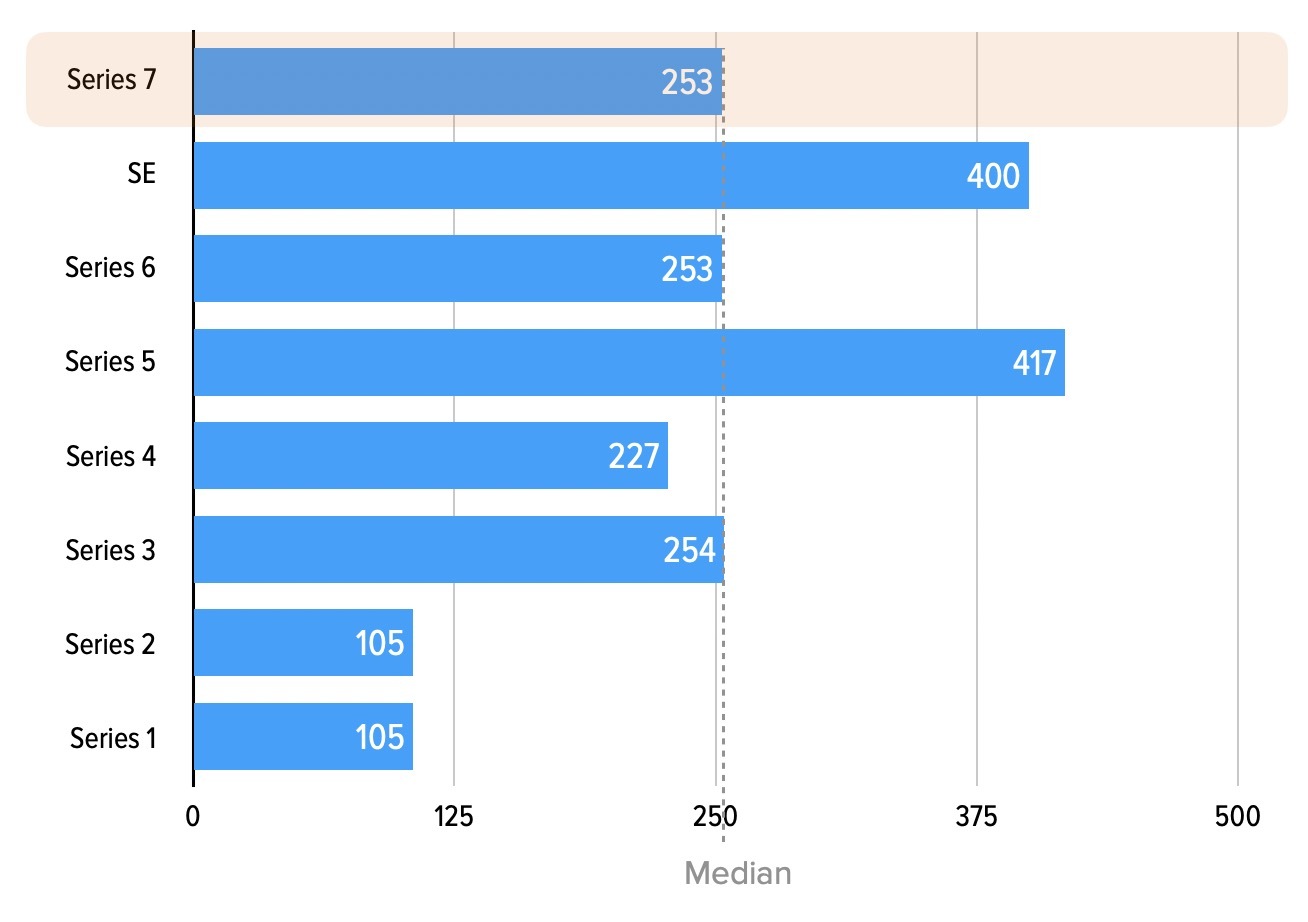 On average, the discount you can expect is 15% from the Apple store. So expect to see the refurb price for the refurbished Apple Watch Series 7 starting from $329 for the 41mm model. And starting from $365 for the 45mm model.
You can create now an alert for:
You can also explore more stats about all Apple product releases on our stats page.
The new Apple Watch 7
The biggest USP of the new Apple watch and what sets it apart from the rest of the models in the series is the large screen. The Apple Watch Series 7 is available in new 41mm and 45mm size options. Those are 1mm larger than the 40mm and 44mm options of previous generations. The new and improved Retina display has a unique refractive edge that almost curves to the casing.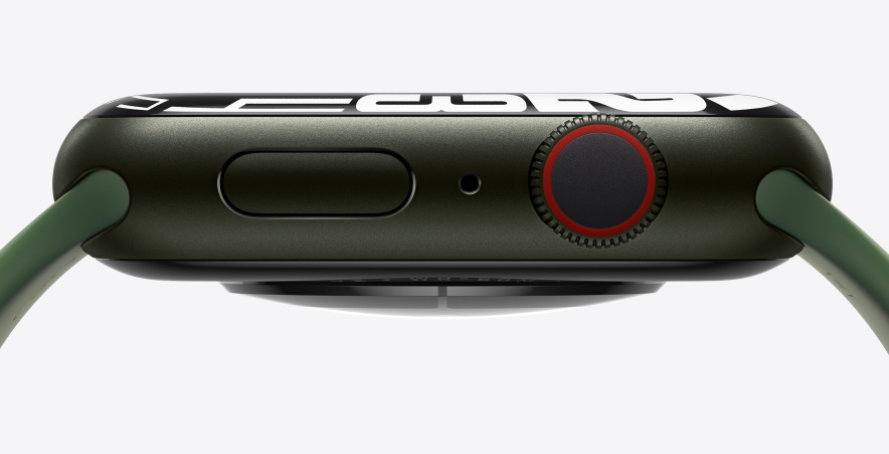 Series 7 continues to feature the low-power OLED Always-On display technology that was first introduced in Series 5. Further allowing users to see their watch face and complications at all times. The new Apple Watch series is more durable than previous models, with crack-resistant front glass, dust, and water resistance.
When it comes to charging abilities, the Apple Watch Series 7 models are also able to charge 33 percent faster, with just eight minutes of charging providing up to eight hours of sleep tracking time. This is definitely an improvement from the previous generations. But it still gives you 18-hour battery life.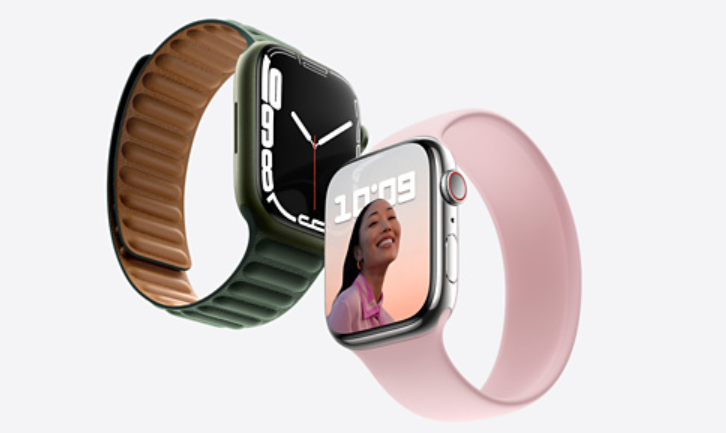 However, there are no further improvements in the health features in the new Apple Watch Series 7. It continues to have all of the same features, such as blood oxygen monitoring, ECG, sleep tracking, fall detection, and loud noise detection.
Price and Availability
Apple offers the Series 7 with both GPS and GPS + LTE models. LTE Apple Watch models can operate over LTE without an iPhone nearby. The 41mm model is available now and starts at $399. Whereas, the larger 45mm model starts at $429. For cellular support, which lets your Apple Watch optionally work untethered from your iPhone, you'll spend $499 for the 41mm size or $529 for the 45mm size. Stainless steel cases start at $699, while titanium cases start at $799.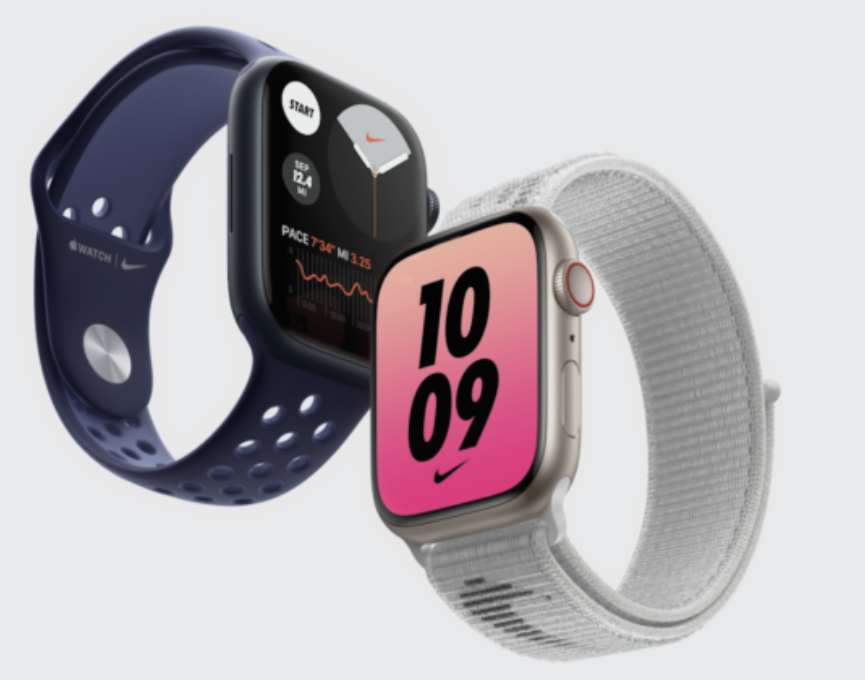 And like we have mentioned before, the refurbished Apple Watch Series 7 will come out by the start of June 2022. The prices for the older generation models may go down during the Black Friday sales. With that, the refurbished Apple Watch will be available at an even more discounted price. And RefurbMe is just the right place for you to check on the deals.
Take Away
It might be either Apple or Back Market or Amazon who would first sell the new Apple Watch Series 7 as refurbished. We do mention which merchant refurbished each and every model on our stats page.
At RefurbMe, our mission is to gather all the refurbished Apple deals from professional refurbishers into one place. A refurbished Apple Watch is a great way to save some money. With RefurbMe's list of refurbishers, we give you a detailed idea of what you can expect from each with respect to warranty, shipping, and return policy.
Buying Guide