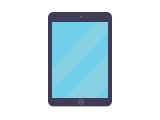 All iPad mini releases
Stats about when iPad mini are generaly refurbished and discontinued.
It takes on average 162 days to see a refurbished iPad mini on the market from its original release.
Since RefurbMe started collecting refurb data, a refurbished iPad mini was first seen in March 2013 at Apple Store. And globally it came with an average of 89% discount comparing to new.
Back to all categories
United States
Release Year: 2021

Release

Release Date

2021-09-13

Release Entry Price

$499

Refurbished Date

Refurb Lowest Price

$48

Average Discount

90%

Days from Release to Refurb

38

First Refurbisher

Max OS Compatibility

iOS 16

Discontinued Date

Days from Release to Discontinued

Release Year: 2019

Release

Release Date

2019-03-17

Release Entry Price

$399

Refurbished Date

Refurb Lowest Price

$45

Average Discount

89%

Days from Release to Refurb

94

First Refurbisher

Max OS Compatibility

iOS 16

Discontinued Date

2021-09-13

Days from Release to Discontinued

911

Release Year: 2015

Release

Release Date

2015-09-08

Release Entry Price

$399

Refurbished Date

Refurb Lowest Price

$45

Average Discount

89%

Days from Release to Refurb

317

First Refurbisher

Max OS Compatibility

iOS 15

Discontinued Date

2019-03-17

Days from Release to Discontinued

1286

Release Year: 2014

Release

Release Date

2014-10-15

Release Entry Price

$399

Refurbished Date

Refurb Lowest Price

$49

Average Discount

88%

Days from Release to Refurb

645

First Refurbisher

Max OS Compatibility

iOS 12

Discontinued Date

2015-09-08

Days from Release to Discontinued

328

Release Year: 2013

Release

Release Date

2013-10-21

Release Entry Price

$399

Refurbished Date

Refurb Lowest Price

$49

Average Discount

88%

Days from Release to Refurb

178

First Refurbisher

Max OS Compatibility

iOS 12

Discontinued Date

2017-03-20

Days from Release to Discontinued

1246

Release Year: 2012

Release

Release Date

2012-10-22

Release Entry Price

$299

Refurbished Date

Refurb Lowest Price

$45

Average Discount

85%

Days from Release to Refurb

145

First Refurbisher

Max OS Compatibility

iOS 9

Discontinued Date

2015-06-18

Days from Release to Discontinued

969