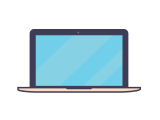 All MacBook Air releases
Stats about when MacBook Air are generaly refurbished and discontinued.
It takes on average 102 days to see a refurbished MacBook Air on the market from its original release.
Since RefurbMe started collecting refurb data, a refurbished MacBook Air was first seen in December 2011 at Apple Store. And globally it came with an average of 82% discount comparing to new.
Back to all categories
United States
Max OS Compatibility: macOS 12 (Monterey)

Release

Release Date

2020-11-10

Release Entry Price

$999

Refurbished Date

Refurb Lowest Price

$829

Average Discount

17%

Days from Release to Refurb

105

First Refurbisher

Max OS Compatibility

macOS 12 (Monterey)

Discontinued Date

Days from Release to Discontinued

Release

Release Date

2020-03-18

Release Entry Price

$1,099

Refurbished Date

Refurb Lowest Price

$637

Average Discount

42%

Days from Release to Refurb

59

First Refurbisher

Max OS Compatibility

macOS 12 (Monterey)

Discontinued Date

2020-11-10

Days from Release to Discontinued

237

Release

Release Date

2019-07-09

Release Entry Price

$1,899

Refurbished Date

Refurb Lowest Price

$560

Average Discount

71%

Days from Release to Refurb

92

First Refurbisher

Max OS Compatibility

macOS 12 (Monterey)

Discontinued Date

2020-03-18

Days from Release to Discontinued

253

Release

Release Date

2018-10-30

Release Entry Price

$1,399

Refurbished Date

Refurb Lowest Price

$290

Average Discount

79%

Days from Release to Refurb

81

First Refurbisher

Max OS Compatibility

macOS 12 (Monterey)

Discontinued Date

2019-07-09

Days from Release to Discontinued

252

Release

Release Date

2017-06-05

Release Entry Price

$1,399

Refurbished Date

Refurb Lowest Price

$295

Average Discount

79%

Days from Release to Refurb

85

First Refurbisher

Max OS Compatibility

macOS 12 (Monterey)

Discontinued Date

2019-07-09

Days from Release to Discontinued

764

Release

Release Date

2015-03-09

Release Entry Price

$1,149

Refurbished Date

Refurb Lowest Price

$185

Average Discount

84%

Days from Release to Refurb

500

First Refurbisher

Max OS Compatibility

macOS 12 (Monterey)

Discontinued Date

2016-10-27

Days from Release to Discontinued

598

Release

Release Date

2015-03-09

Release Entry Price

$999

Refurbished Date

Refurb Lowest Price

$198

Average Discount

80%

Days from Release to Refurb

500

First Refurbisher

Max OS Compatibility

macOS 12 (Monterey)

Discontinued Date

2017-06-05

Days from Release to Discontinued

819

Max OS Compatibility: macOS 11 (Big Sur)

Release

Release Date

2014-04-29

Release Entry Price

$1,149

Refurbished Date

Refurb Lowest Price

$193

Average Discount

83%

Days from Release to Refurb

134

First Refurbisher

Max OS Compatibility

macOS 11 (Big Sur)

Discontinued Date

2015-03-09

Days from Release to Discontinued

314

Release

Release Date

2014-04-29

Release Entry Price

$999

Refurbished Date

Refurb Lowest Price

$193

Average Discount

81%

Days from Release to Refurb

114

First Refurbisher

Max OS Compatibility

macOS 11 (Big Sur)

Discontinued Date

2015-03-09

Days from Release to Discontinued

314

Release

Release Date

2013-06-10

Release Entry Price

$1,099

Refurbished Date

Refurb Lowest Price

$189

Average Discount

83%

Days from Release to Refurb

103

First Refurbisher

Max OS Compatibility

macOS 11 (Big Sur)

Discontinued Date

2014-05-29

Days from Release to Discontinued

353

Release

Release Date

2013-06-10

Release Entry Price

$1,449

Refurbished Date

Refurb Lowest Price

$185

Average Discount

87%

Days from Release to Refurb

101

First Refurbisher

Max OS Compatibility

macOS 11 (Big Sur)

Discontinued Date

2014-05-29

Days from Release to Discontinued

353

Max OS Compatibility: macOS 10.15 (Catalina)

Release

Release Date

2012-06-11

Release Entry Price

$1,199

Refurbished Date

Refurb Lowest Price

$179

Average Discount

85%

Days from Release to Refurb

85

First Refurbisher

Max OS Compatibility

macOS 10.15 (Catalina)

Discontinued Date

2012-06-10

Days from Release to Discontinued

-1

Release

Release Date

2012-06-11

Release Entry Price

$1,299

Refurbished Date

Refurb Lowest Price

$169

Average Discount

87%

Days from Release to Refurb

94

First Refurbisher

Max OS Compatibility

macOS 10.15 (Catalina)

Discontinued Date

2012-06-10

Days from Release to Discontinued

-1

Max OS Compatibility: macOS 10.13 (High Sierra)

Release

Release Date

2011-07-20

Release Entry Price

$1,099

Refurbished Date

Refurb Lowest Price

$183

Average Discount

83%

Days from Release to Refurb

155

First Refurbisher

Max OS Compatibility

macOS 10.13 (High Sierra)

Discontinued Date

2012-06-11

Days from Release to Discontinued

327