The iPhone's current charging technology, MagSafe, has become a way to extend the usability of the iPhone. If you own an iPhone 12 or a newer model, you're probably familiar with your iPhone's MagSafe capabilities, but you may not be aware of everything it's capable of.
There are many MagSafe accessories available in the market by third-party manufacturers and Apple itself. We will show you a wide range of the best MagSafe accessories for your iPhone; each is essential in its own right.
Wireless charger
Although many wireless chargers for iPhones are available in the market, we look back to two of the official and popular chargers by Apple.
This seemingly simple disk was the first Apple MagSafe accessory designed to charge an iPhone 12 or 13. The MagSafe connector is on one end, while the USB-C connector is on the other.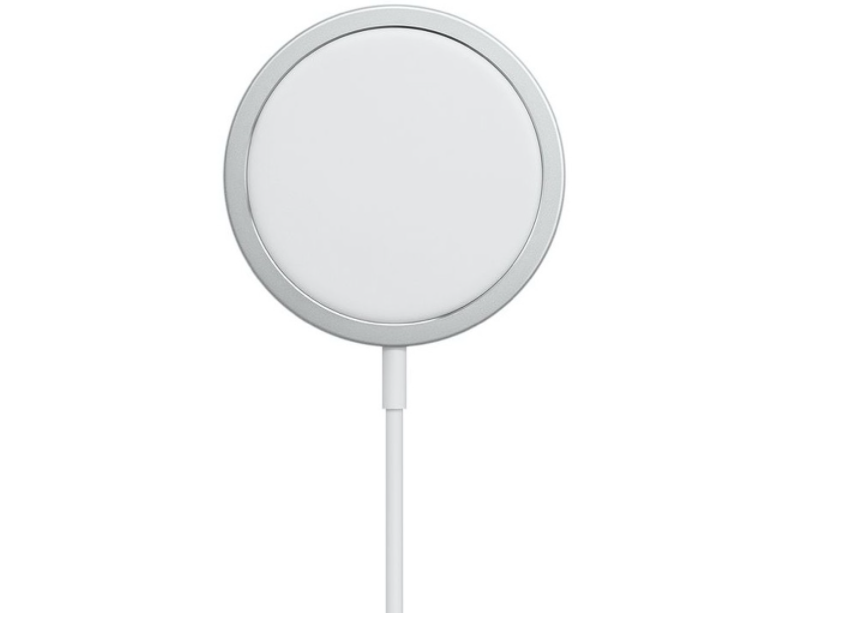 The disk connects to the back of your phone, holding itself in place and ensuring proper alignment. There's a beautiful technology packed into the MagSafe Charger, but you wouldn't know by just looking at it.
The MagSafe Duo is your one-stop charging station made by Apple. You have one side with a MagSafe connector that can charge your iPhone and the other side is an Apple Watch charging connector.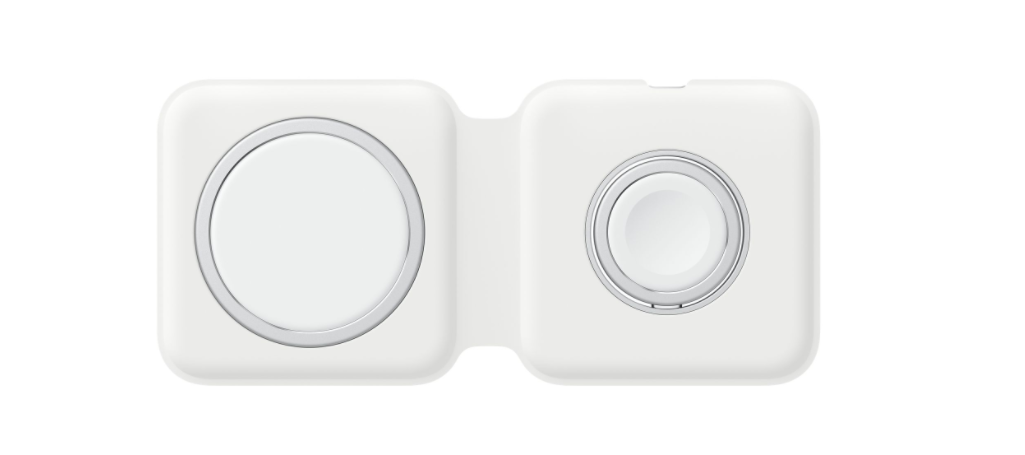 If you travel a lot, the MagSafe Duo is a perfect choice because it holds in half to make it easier to take it with you.
Car mount
Car mounts are the easiest way to travel and charge your device while driving without any hassle. Here are two of the best MagSafe accessories we like:
This magnetic wireless car charger is compatible with your iPhone 12 and above. It has a magnetic case, a magnetic cell phone charger, and a strong suction force that can closely fit the phone. The Qi Car wireless charging technology maximizes the charging output and can do it faster than the standard wireless chargers.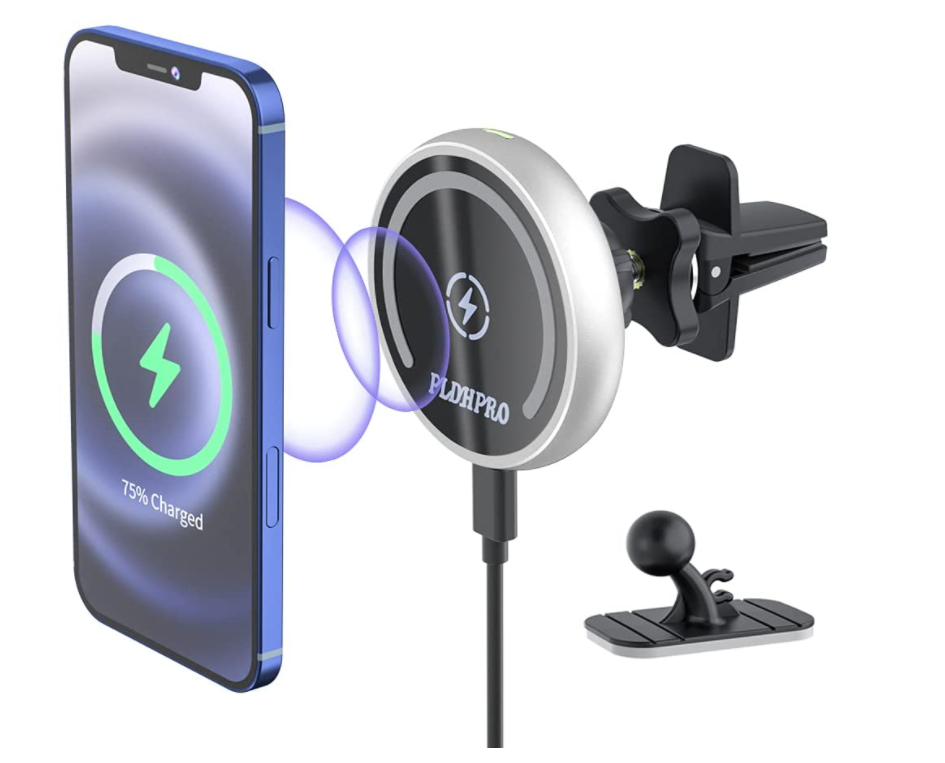 Just place your iPhone against the Mag-Safe car mount, which will auto-lock your device. Its flexible 360-degree joint lets you quickly switch from portrait to landscape mode.
Belkin's ‌MagSafe‌ Car Vent PRO offers a slim profile and multiple orientations to snap your ‌‌iPhone‌‌ into place easily. It is a safe, powerful MagSafe connection with a high-quality base and vent clip that keeps your device safely in place while driving.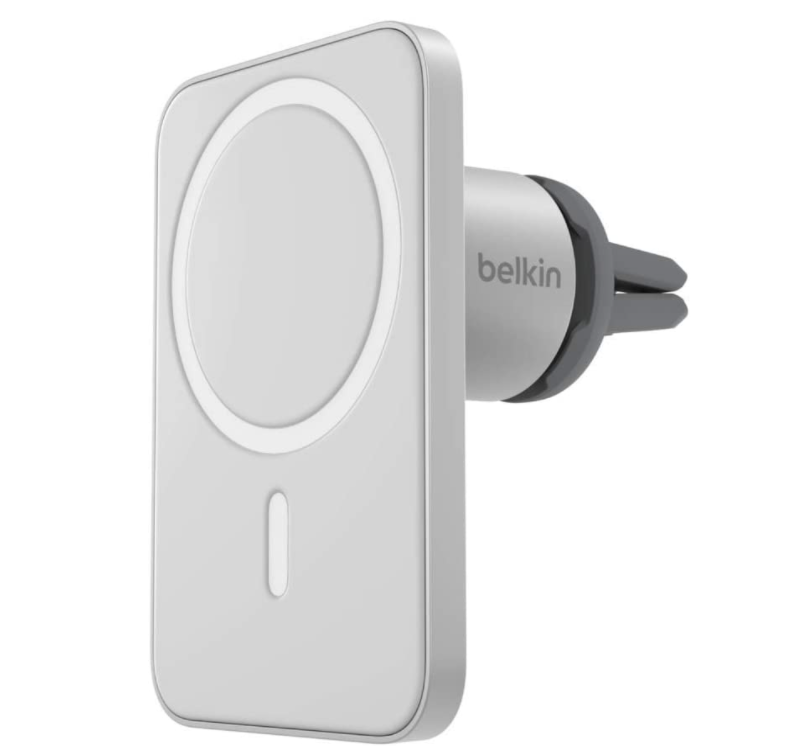 This is the only wireless mount engineered with the official MagSafe technology. Since the cable management keeps your charging cable conveniently within reach, you'll never run low on power.
Charging station
Nothing can be better than all your Apple devices being charged with one device. Let's see some convenient options.
Quickly charge your favorite Apple devices using the Murcia advanced magnetic wireless charger. This wireless charger stand allows you to charge up to two devices.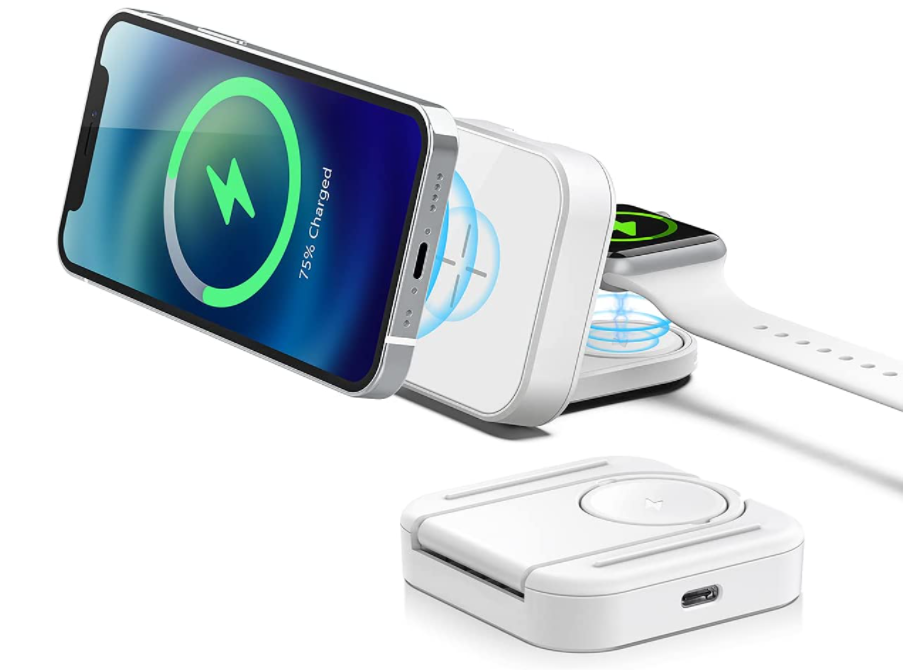 Rest your iPhone or Apple Watch on the magnetic wireless charging pad to charge, or open the folding design to charge both your Apple Watch and Phone simultaneously. Quick and easy!
Power up your Apple ecosystem with this 3-in-1 magnetic wireless charger. With a minimalist but beautiful design and low charging cable loss rate, you can power all your Apple devices without worrying about compatibility issues.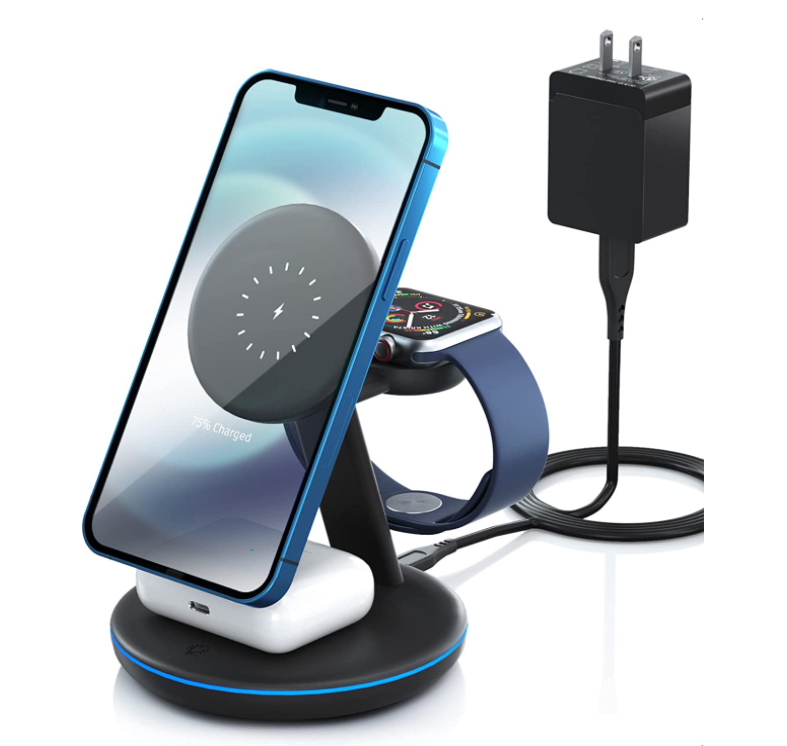 You can charge your phone vertically or horizontally, watch movies, listen to music, play games, make calls or send a message without interruption during the whole charging process. 
Magnetic wallet
Another sweet thing about MagSafe is the magnetic wallet. Although Apple offers its own wallet, other third-party accessories also work well.
This solid magnetic cardholder enables you to hold your phone securely and carry your cards anywhere. The high-quality fabric of the wallet will hold up to 5 cards, including credit cards, debit cards, ID cards, or any other.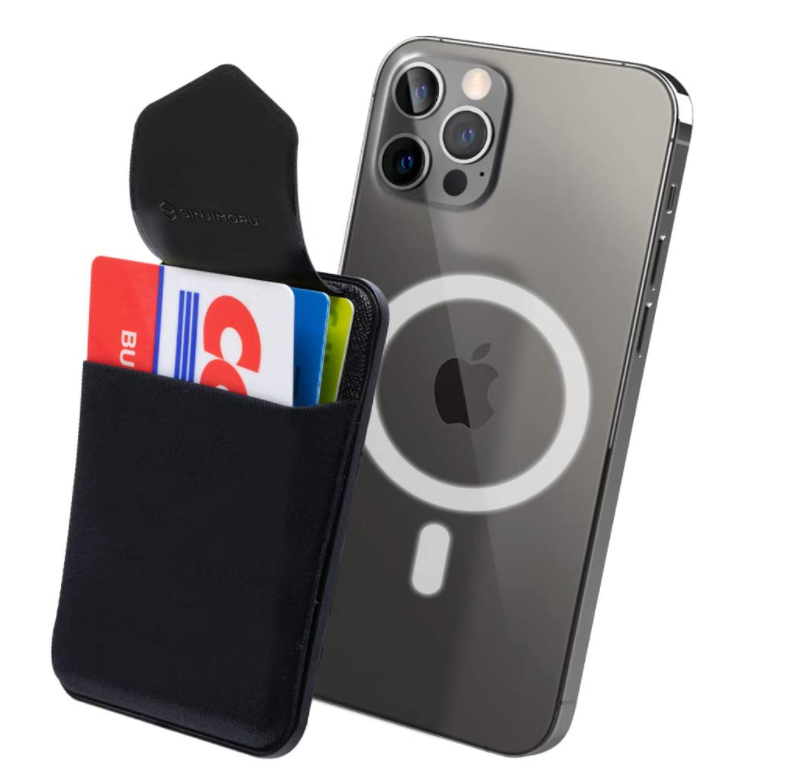 In addition, the flap of the iPhone cardholder's wallet helps protect your personal information. It is compatible with iPhone 12 series and iPhone 13 series. 
Apple offers this leather wallet with built-in magnets for ‌MagSafe‌ compatibility. It comes in Baltic Blue, California Poppy, Saddle Brown, and Black.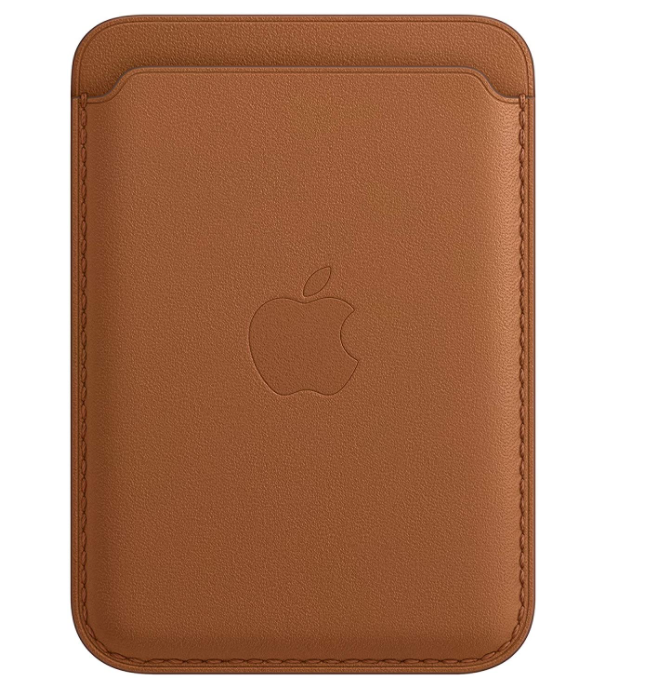 It holds your ID and credit cards on the back of your ‌‌iPhone, plus it's shielded to avoid affecting your bank cards.
This two-in-one MagSafe stand and wallet is not powered and features a few moving parts, but it's a clever addition to the library of MagSafe peripherals.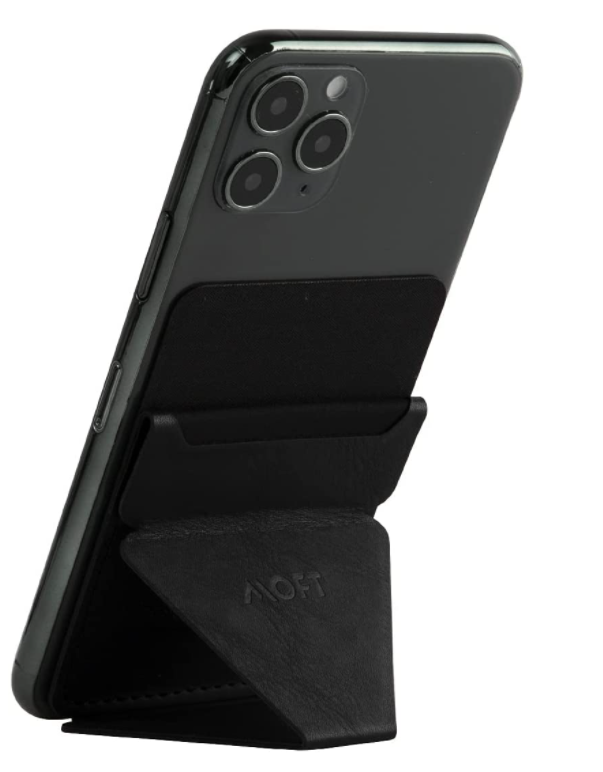 Slimmer than the iPhone itself, the wallet attaches to the back of the device and folds out to form a convenient stand. You can prop it up in portrait or landscape mode and fit three cards and some cash inside. 
Case
Of course, we cannot make a list of accessories without mentioning the perfect case for iPhone's MagSafe capabilities. 
This magnet-integrated shock absorption TPU case has raised lips to protect the screen and camera. Plus, it comes with air cushion technology for shock absorption. The volume buttons have a tact-like cover on top of them for solid feedback and an easy press.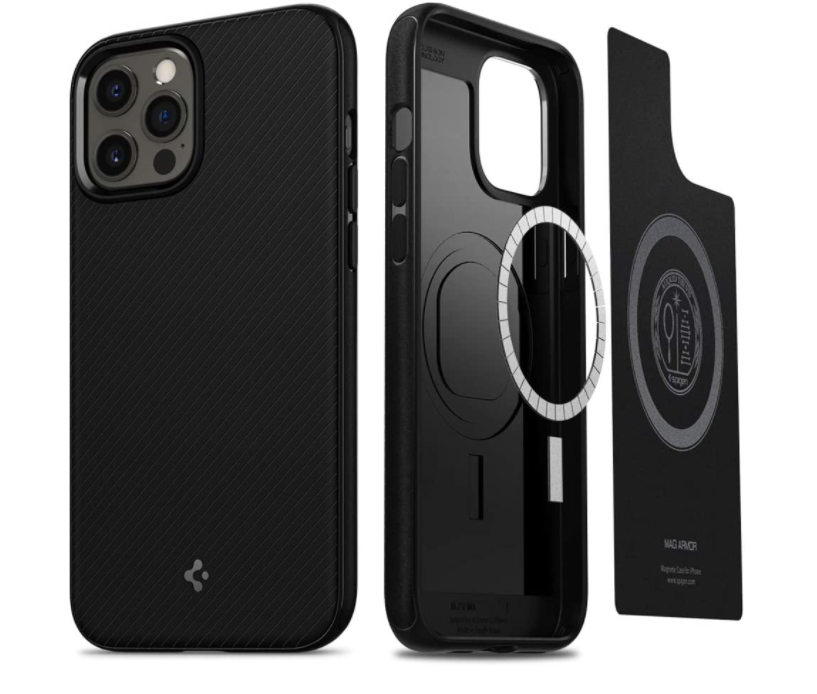 Apple's ‌MagSafe‌ Leather cases are Apple's traditional offering with the addition of built-in ‌MagSafe‌ magnets.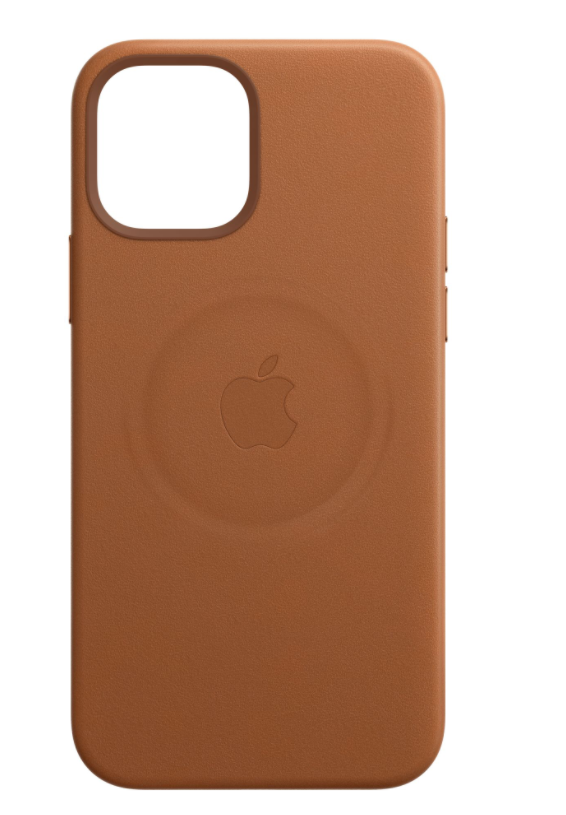 Battery pack 
Aside from the traditional wireless charging option available for the iPhone 12 and above models, Apple has also launched the MagSafe battery pack to charge your phone on the go. We also have some third-party alternatives, which are equally good.
Apple's MagSafe battery pack contains two battery cells with an 11.13 Wh capacity. It's not capable of charging an iPhone from 0 to 100, but you should get a roughly 50% boost, depending on your phone. For the pack to work fully, you'll need iOS 14.7 or above installed.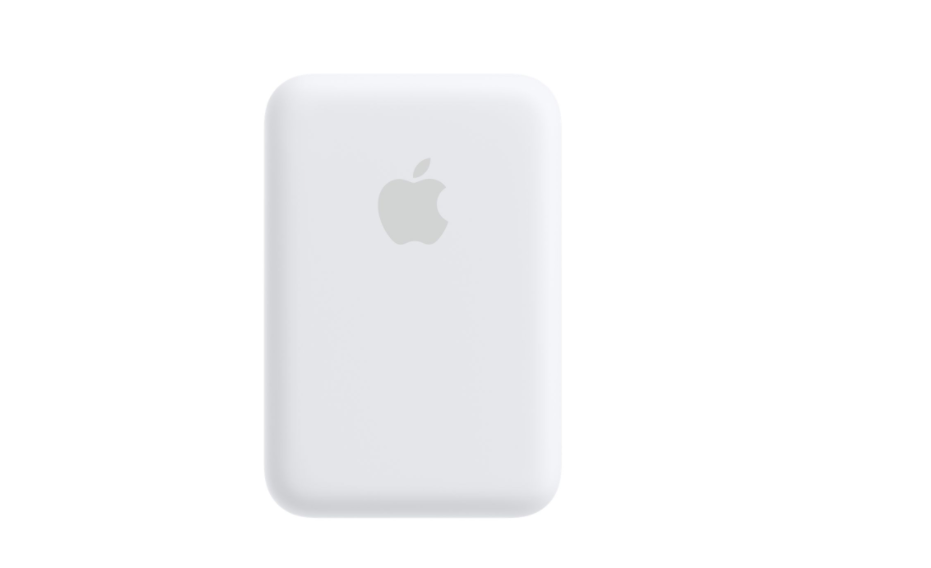 As an example, when you place the pack on a compatible iPhone, you'll see an animation on your screen letting you know how much of a charge the pack has. Your phone will then automatically begin to charge. Also, there's a Lightning port on the bottom of the pack for charging.
This power bank has a thin design that conforms perfectly to the outline of an iPhone 12 and above, making it easy to hold while in use. Its 5,000 mAh battery is as big as anything else you can find, too. You can outlast the day with the Snap+ Juice Pack Mini.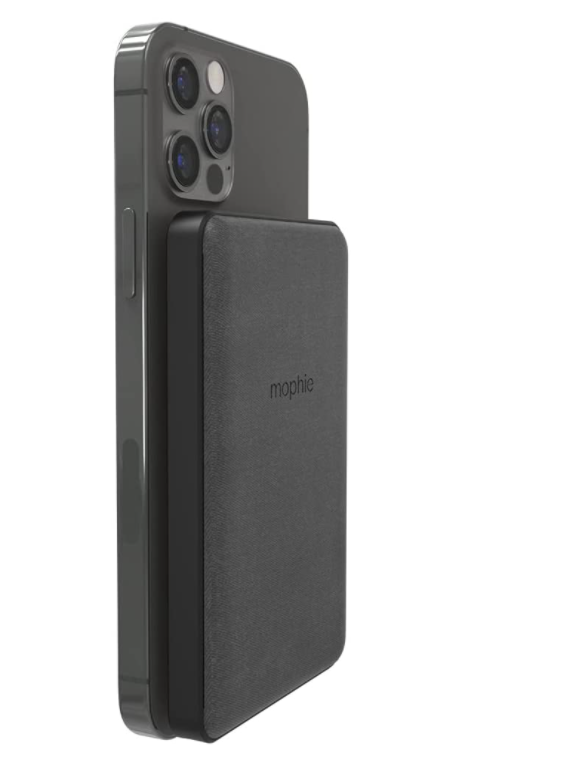 Offering enough power for a full charge, you won't need to worry about your battery running out. Plus, it is perfectly compatible with any MagSafe-enabled iPhone and Qi-enabled smartphone.
Pop socket
One of the most significant drawbacks of the practical PopSockets is that you're left with limited options if you don't want to attach a bulky case or adhere a PopSocket onto your device.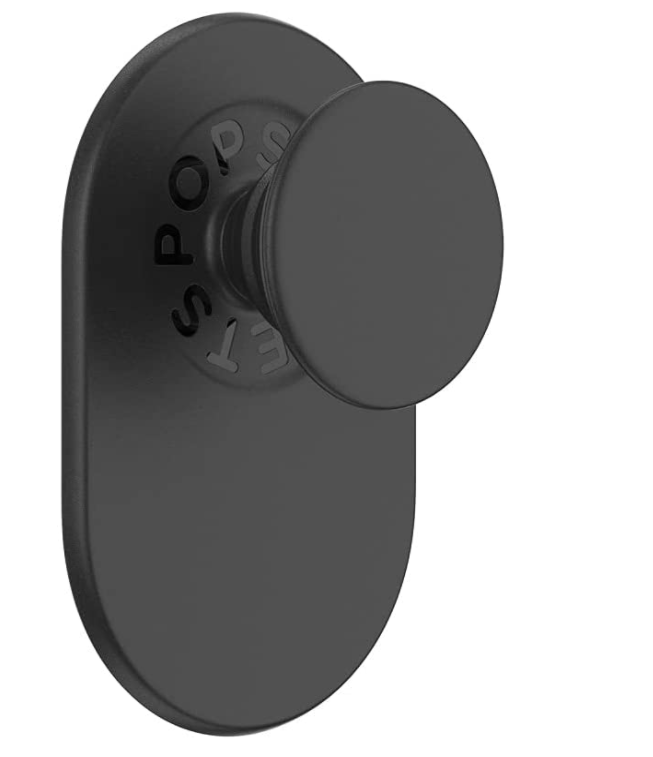 MagSafe solves that problem. The PopGrip for Magsafe securely attaches to your MagSafe-compatible case for maximum grip and stand utility while simply sliding off for MagSafe charging.
Takeaway
These accessories all offer excellent enhancements for your MagSafe experience. Of course, it's tempting to turn to Apple's accessories, but several alternatives work just as well and are often more affordable.
The options presented to you above are the best MagSafe accessories you can find across a broad spectrum. We hope this article helps you choose!