iPhone is powerful and useful in its own right. However, those days are gone when you had to solely rely on your iPhone's capabilities. You have a wide range of accessories available in the market that can make the experience even better. But with so many options, it can be downright overwhelming. To help you with the buying process, the team at RefurbMe has rounded up 9 useful iPhone accessories you need to make the most of your experience.
Airpods
Airpods are the most popular accessory by Apple for your iPhone. Without a doubt, they have revolutionized the wireless earphone game. They are a comfortable fit for any lifestyle and give a total of 24-hour battery life with a charging case. Besides, all you need to do is a one-tap to set up for any Apple device and Viola! It's instantly connected to your iPhone.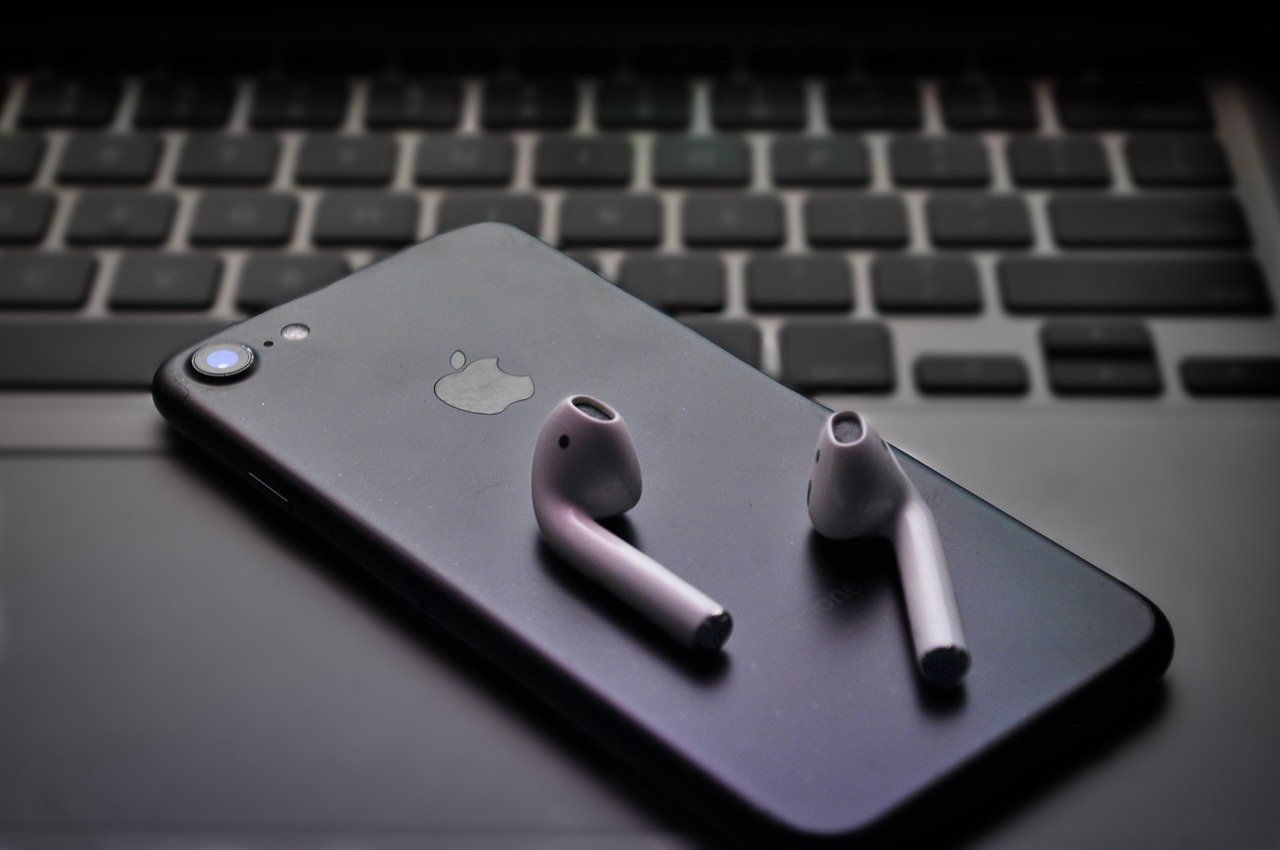 An even better buy is an Apple-certified refurbished Airpods. It should be noted, you get the best deal at an affordable range. It is definitely a useful iPhone accessory.
Check out the best deals at RefurbMe. 
+1 deals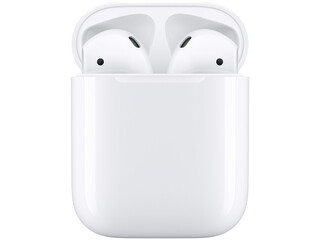 AirPods
1st generation
2016 release
Fair condition, by Back Market
+1 deals
AirPods
2nd generation
2019 release
Good condition, by Back Market
AirPods
3rd generation
2021 release
Fair condition, by Back Market
Apple Watch
If you want to experiment with the future then Apple Watch is the perfect accessory for your iPhone. An Apple Watch gives you more time to spend out and about by freeing you from glancing at your iPhone. In addition to the basic(!) features, an Apple Watch can unlock your Mac, update to the latest software, clear all notifications, take an ECG reading, and many more! Thus proving to be a useful iPhone accessory. For this reason, we have a whole article dedicated to why you should buy an Apple watch. 
And a refurbished Apple Watch is the cherry on top with up to 60% discounted prices available from some amazing sellers at RefurbMe.
+1 deals
Apple Watch Regular Series 1
2016 release
38mm Space Grey Aluminum
Black Sport Band
Good condition, by decluttr
Apple Watch Regular Series 3
Cellular • 2018 release
38mm Space Grey Aluminum
Black Sport Loop
Fair condition, by ItsWorthMore
Apple Watch Regular Series 3
Cellular • 2017 release
38mm Space Grey Aluminum
Fog Sport Band
Fair condition, by ItsWorthMore
Apple AirTags
The newest launch in the Apple ecosystem, AirTags are lost, item trackers. The small circular tag is designed to be attached to items like keys, wallets; etc to allow these accessories to be tracked using Bluetooth right alongside Apple devices. Additionally, the U1 Precision Tracking is helpful to get around that. Also, to make it hipper, each AirTag can be engraved with 4 letters or emojis, with some limitations.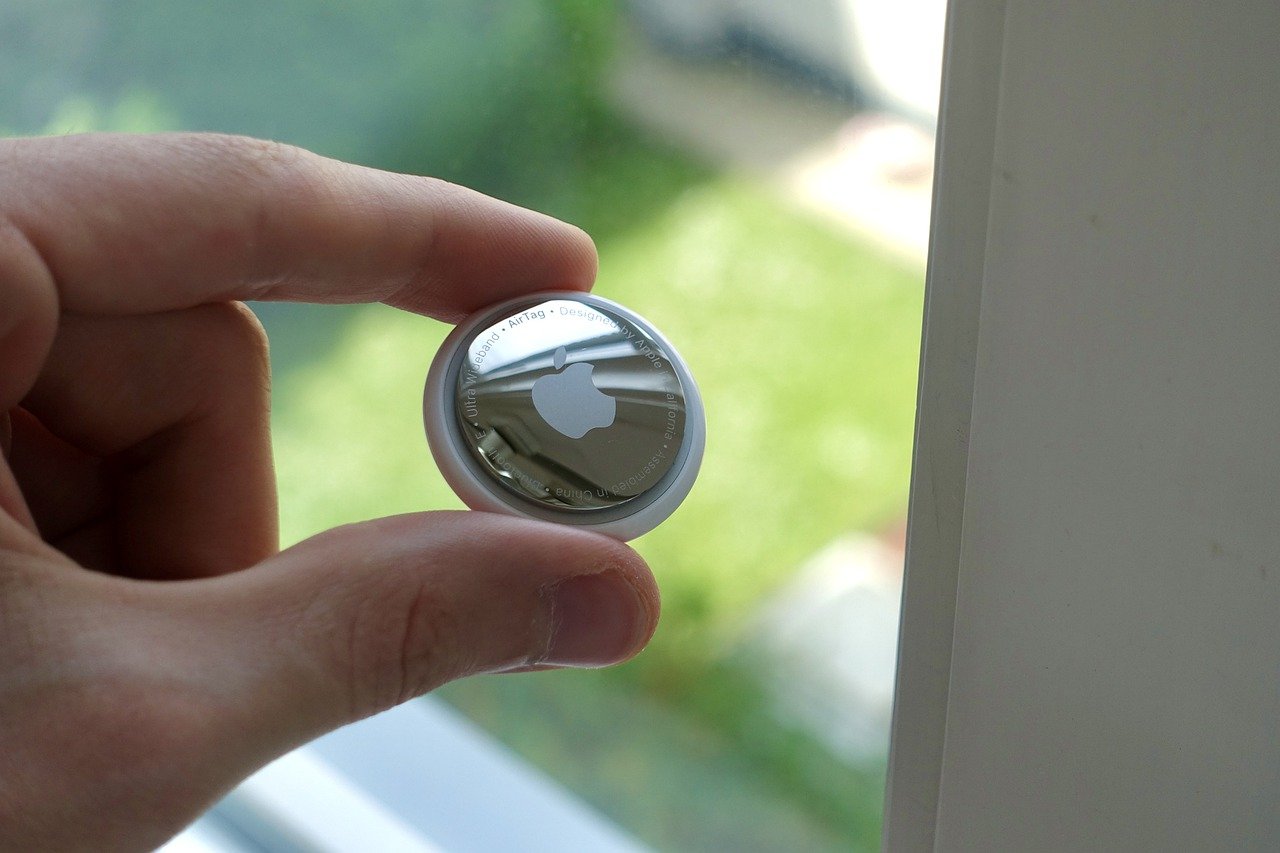 AirTags are added and managed in the ‌Find My‌ app under the "Items" tab that Apple introduced in iOS 14.3. Consequently, they can connect to your iOS and macOS devices over Bluetooth. It has features like precision findings and built-in speakers to play a sound to find a lost AirTag in the house. You can operate via Fins My app or ask Siri to do so! This has the potential to be among useful iPhone accessories. They are water-resistive and you do not need to charge them!
Power Bank
A power bank is your best friend if you are also among those people who forget to charge your phone before going out (guilty!). If so then we cannot insist on much of a useful iPhone accessory is this one for you. You have some amazing power banks with features like fast charging, wireless charging, built-in cables, AC adapters, LED flashlights available in the market. But what you need to consider before making a purchase are features like :
A bigger battery to give you a higher capacity and quantity of ports
USB C input and output port 
A device, a battery, and cable, with a charging circuit capable of using one of the fast charging standards
Pass-through charging, meaning the battery lets you charge devices connected to the battery, while the battery itself is also being charged
The team at RefurbMe has curated the following options if you want to buy the best power bank available for your iPhone in the market.
it's incredibly slim for a 10,000-mAh portable phone charger, and it has a USB-C input for charging the battery, but no USB-C output.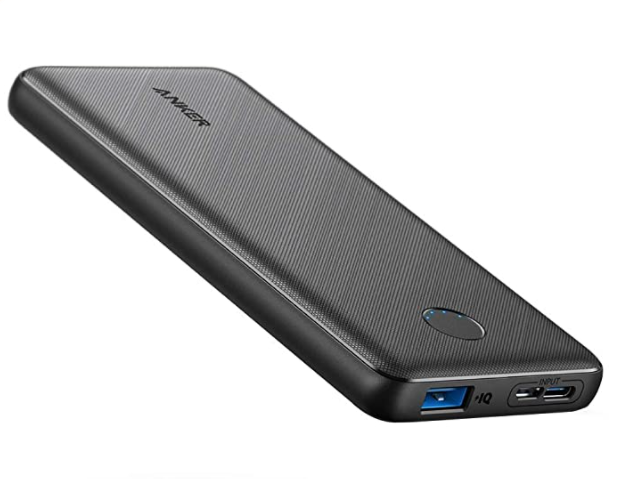 This small adapter works both as a multi-device charging adapter and as a 5,000mAh power bank as well. Furthermore, it supports pass-through charging as well.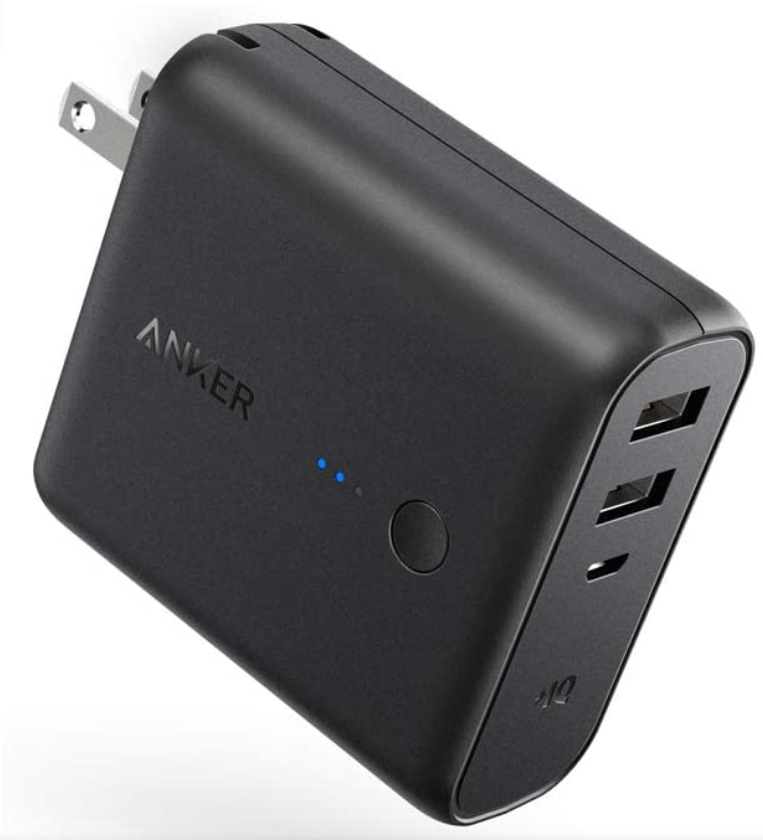 It can add up to an additional 70 hours of battery life to your iPhone. Hence, making it a useful iPhone accessory.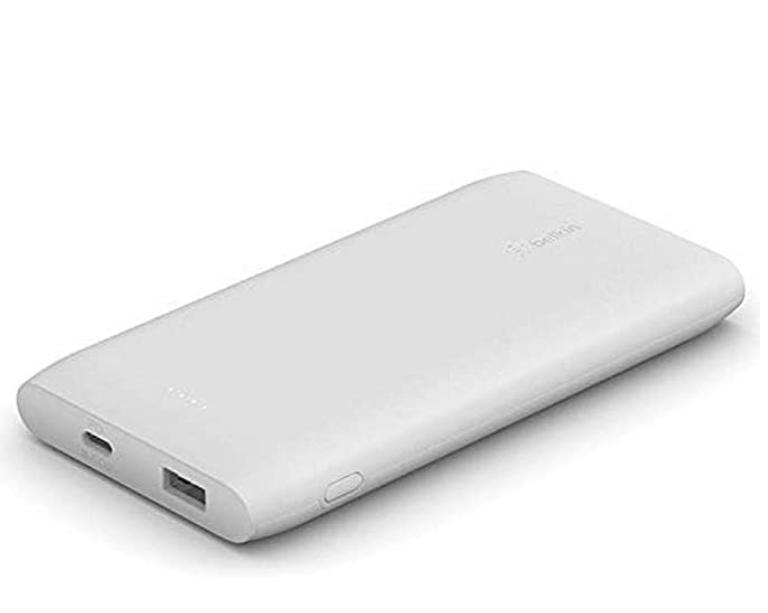 Smart Battery Case
Apple came out with Smart Battery Case in the year 2019. It protects and charges your iPhone, giving you more time to use your device. Evidently, this is unique among useful iPhone accessories. It is a similar design to your traditional silicone case but with an extra bump on the back that contains the battery pack. A Lightning connector built into the case connects to the Lightning port in the ‌iPhone‌.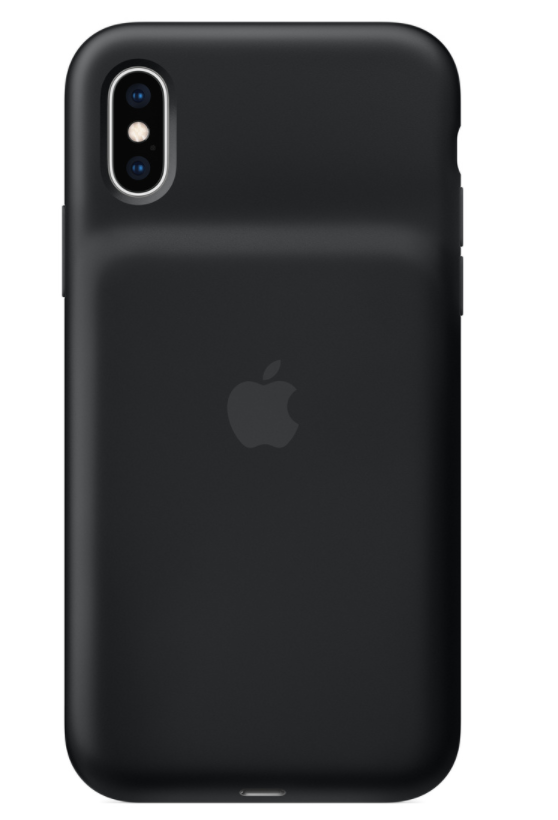 You can charge the case using any Qi wireless charging. It can also be charged using your Apple USB-C power adapter. When you put your iPhone in a Smart Battery Case that has a charge, your iPhone charges automatically.
You can buy them from Apple Store. 
GaN Charger
The Hyphen-X USB  C Charger is a wonder if you get your hands on this one! It has one socket through which you can fast charge 4 devices simultaneously at full speed and save up to 1 hour of charging time. All ports support quick charging protocols. So, only one charger meets all your charging needs. Therefore, this makes it the best iPhone accessory for you to have.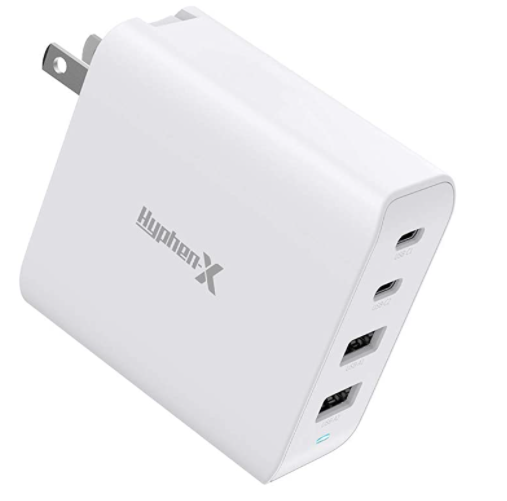 It is compatible with your iPhone, MacBook and iPad, and any other accessories. You have a USB output port. If you travel with several devices and find yourself struggling to keep everything charged and organized. This may solve your problem.
Buy this amazing charger from Amazon. 
Wireless Charger 
Wireless charging has been around for some time. In recent years every major flagship phone is now coming up with the Qi wireless charging standard. A wireless charger is a safer way to transfer power to your phone. So, you can keep it at your desk in the office or at the bed stand for charging at night. 
With so many options available in the market RefurbMe team has listed out a few that definitely should be on your wishlist. 
Apple's MagSafe charger comes with a ring of magnets around a new charging coil design, along with improved shielding and NFC. So, this means you can sort of "snap" the iPhone 12 or iPhone 12 Pro to a new MagSafe wireless charger, just like you do with the Apple Watch. It is a useful iPhone accessory that can fast-charge up to 15 watts. 
This is a 3-in-1 wireless charging dock. You can not only use it to charge your iPhone but also,  Apple Watch, and AirPods with the wireless charging case, all in the same place.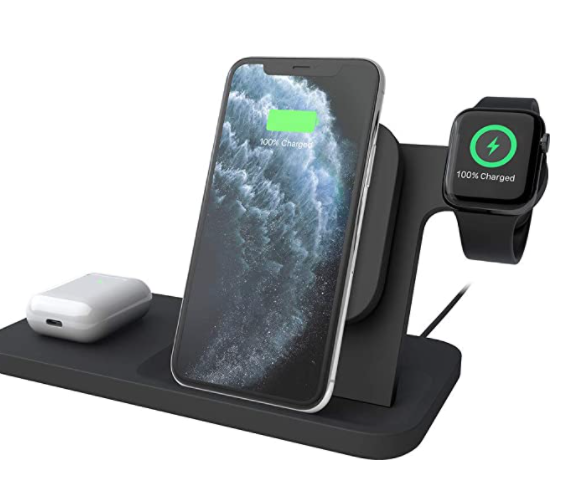 The new Boost Charge wireless charging stand uses a standard USB power adapter with a micro-USB cable. As a result, there's no real need for another cable.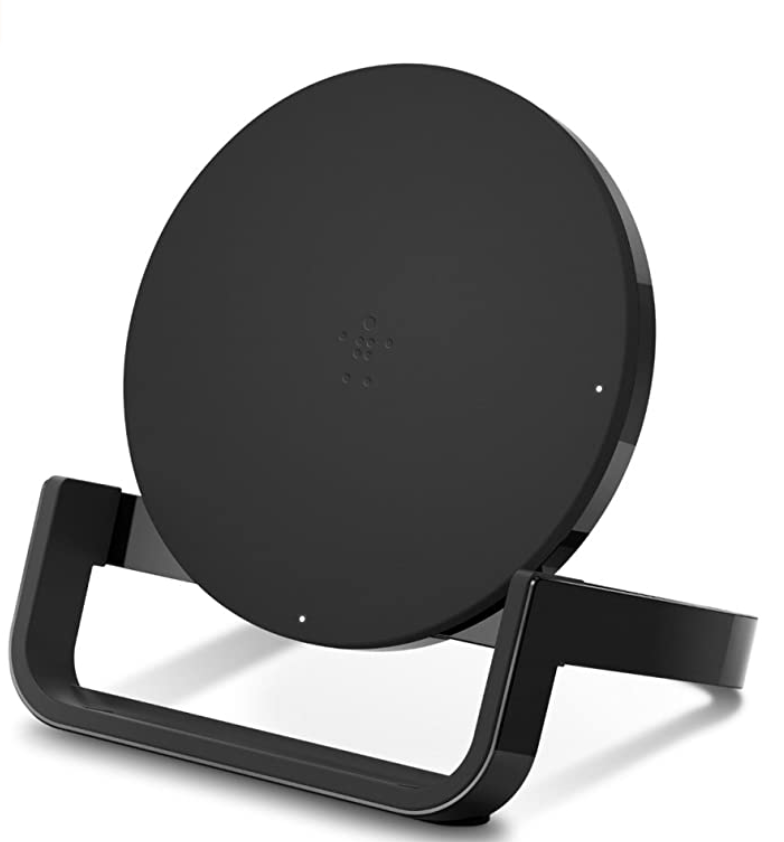 HomePod mini 
The HomePod mini, than its big brother (!), is smaller, simpler, and way less expensive. It is shaped like a magic-8 ball with a flat top. It acts as a touch-sensitive pad that you can use to invoke Siri, play or pause music, or adjust the volume. The sound quality is nice and it puts out more bass than other small smart speakers.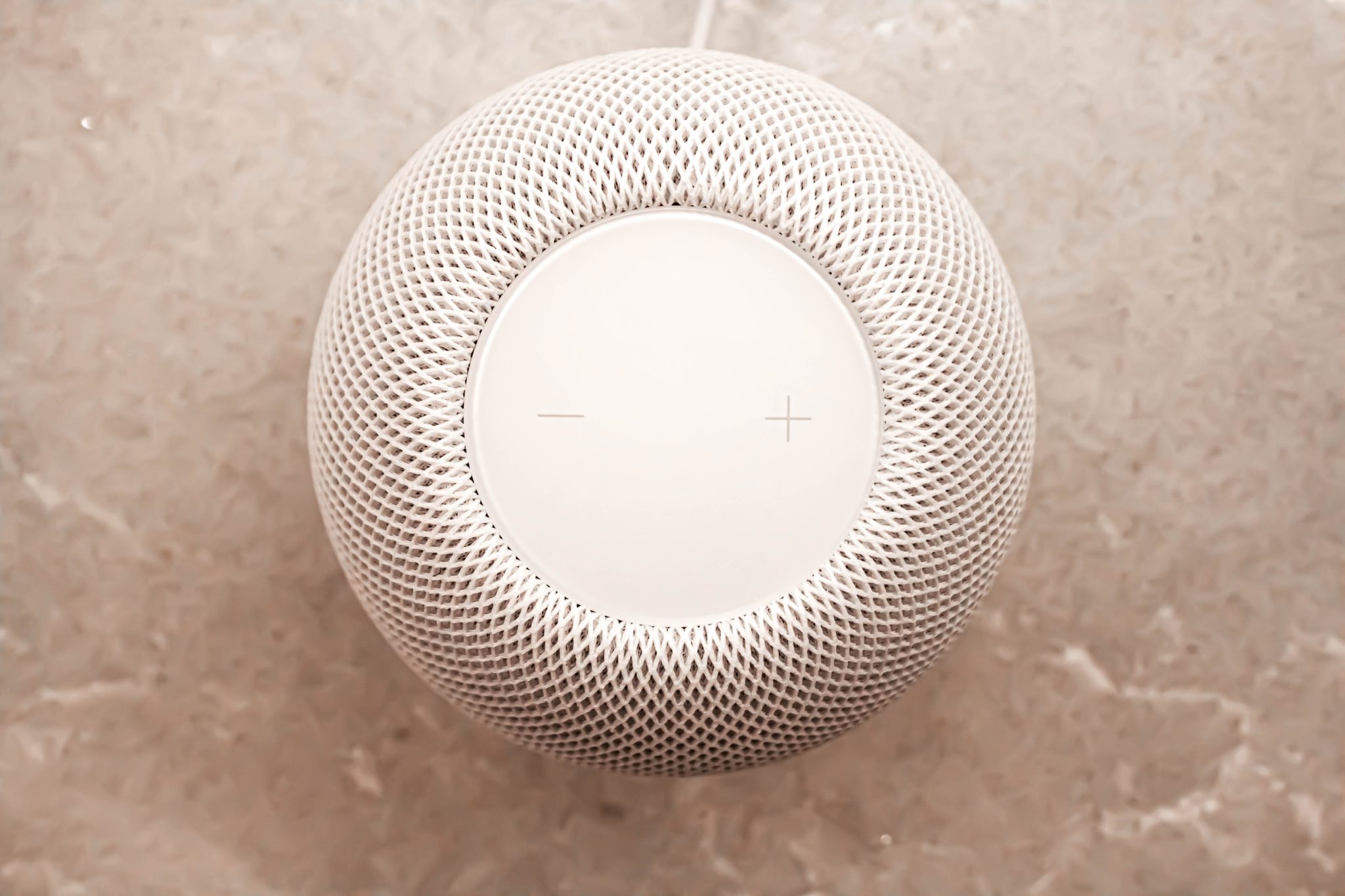 It is an authentic Apple product and works best with the ecosystem. Furthermore, an affordable option for this product is a refurbished HomePod mini. The product is fully tested and inspected by professional refurbishers and comes with a warranty.
Check out the refurbished options on HomePod mini on RefurbMe.
HomePod mini
Space Gray
1st generation • 2020 release
Excellent condition, by Back Market
+1 deals
HomePod mini
Blue
1st generation • 2021 release
Good condition, by Back Market
HomePod mini
White
1st generation • 2020 release
Excellent condition, by Back Market
Magnetic Car Mount
Another among useful iPhone accessories, a magnetic car mount is a must if you drive quite often do not remember the directions! Or just in general. It is the most convenient and easiest-to-use option for holding your phone in a car.
According to the RefurbMe team some of the best options available in the market are :
It is sturdy and easy to set up as well as carry around. This model features two stronghold magnets powerful enough to handle your iPhone. It also has a rotating ball joint which provides a 360-degree viewing angle to allow you an enhanced view.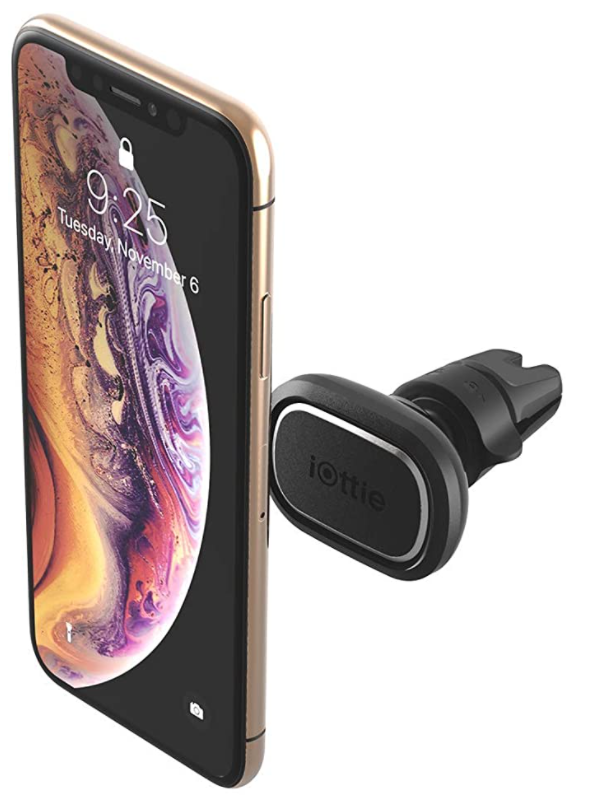 This magnetic charger securely holds your phone while ensuring fast wireless charging while driving. Furthermore, the mini size of this charger ensures that it won't block the air vent and gives you a convenient mode of operation.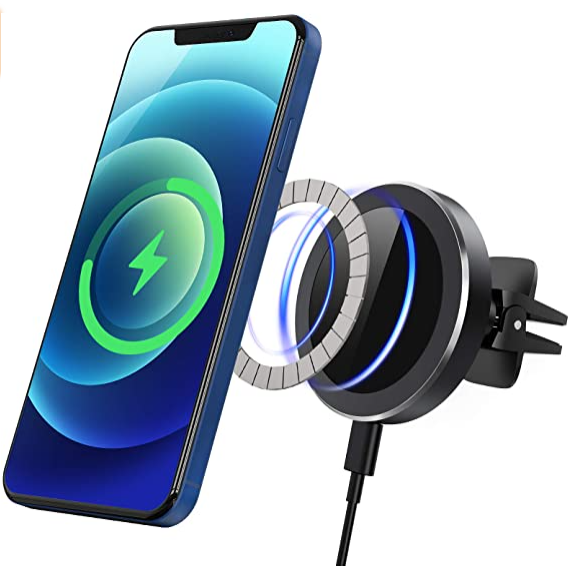 Disclaimer: We earn a commission when you follow links to make a purchase. Click here to learn more about how we make money.
Final Take away
This was a challenging experience. To compile a list of accessories to try, which are so well integrated with iPhones and Apple products in general. The team at RefurbMe hopes that you can find some useful iPhone accessories on the list to try out yourself. It would be interesting to see how these accessories market evolves over time.
iPhone accessories