Chances are if you're thinking of upgrading to an iPhone 13 which was released recently, it's not from a model like the iPhone X or above. But rather one of the older but good performers like iPhone 8 or 8 plus. But you do not need to wait for iPhone 13 to roll out. Rather you can look at its predecessor, iPhone 12. The iPhone 12 is best suited for most people, and it's also one of the highest-rated phones ever. It boasts a string of significant unique features including 5G, a ceramic-hardened display, and MagSafe charging. RefurbMe provides you a fair comparison between iPhone 8 Plus vs iPhone 12 to help you with your purchase decision.
Price and Availability
| | | |
| --- | --- | --- |
| Model | Original Price  | Refurbished Price |
| iPhone 8 Plus | Starting at $799 | Starting at |
| iPhone 12 | Starting at $699 | Starting at |
Apple no longer sells the iPhone 8 series but you can get your hands on it through a third-party seller or look for a refurbished option. The iPhone 8 Plus vs the iPhone 12, you will see that there are major improvements across the board that make the update well worth it. And you can even trade in your old iPhone 8 and 8 Plus to get an even better deal on the iPhone 12.
Display
When it comes to display, there's no comparison between the iPhone 8 Plus vs the iPhone 12. The latter has a bigger, brighter, and higher resolution display that supports HDR and Dolby Vision playback. It has slimmer bezels due to which despite the bigger display size, the iPhone 12 is actually smaller than the iPhone 8 Plus in size. Lastly, the iPhone 12's display is protected by Ceramic Shield that offers 4x better drop performance.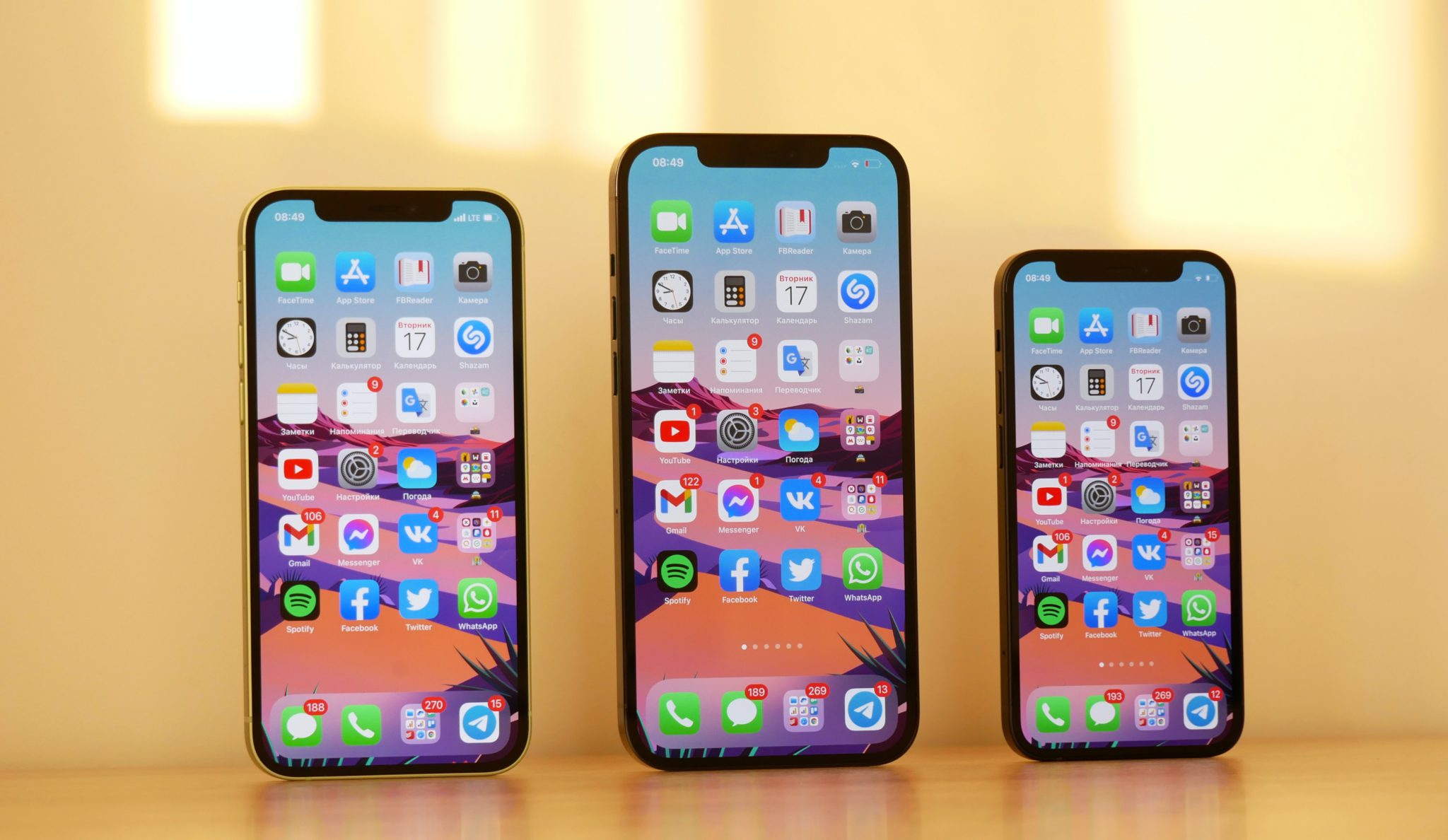 The iPhone 8 is a relic of the days when Apple used LCD panels for its smartphone displays. That began to change with the iPhone X's introduction that same year, and today, the entire lineup of flagship iPhones features OLED screens. That includes the iPhone 12 and iPhone 12 mini, both of which sport Apple's Super Retina XDR display. The iPhone 12 renders colors much more accurately than the iPhone 8 Plus' display.
Design
The iPhone 12 is more compact than the iPhone 8 Plus, even with a screen that adds an additional 0.4 inches. It has adopted the design Apple introduced with the iPhone X, a notch at the top of the display to house the TrueDepth camera. But otherwise minimal bezels surrounding the front display. The iPhone 12 and iPhone 12 mini are four times more likely to survive a drop without any damage. The IP68 water resistance rating on the iPhone 12 models allows Apple's new phones to survive a dip in up to 6 meters of water vs the iPhone 8 models could only endure 1 meter.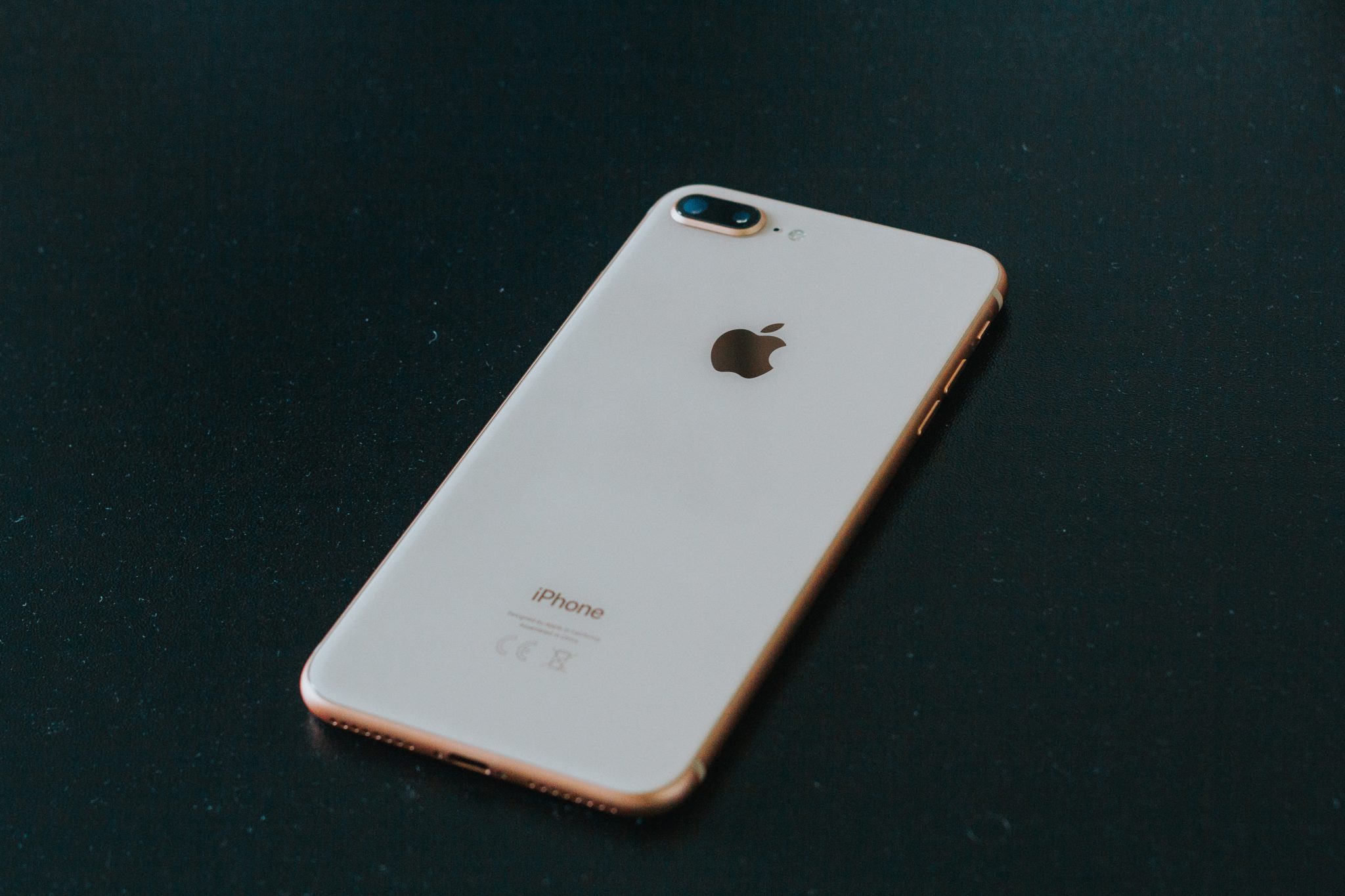 The iPhone 12 is made from aluminum like the iPhone 8 Plus. There's no home button and Touch ID on the iPhone 12 since it features Face ID. The iPhone 12's design is much more modern when compared to the iPhone 8 lineup. It also has better dust and water resistance that's rated for 6m depth. Lastly, despite packing a bigger display than the iPhone 8 Plus, the iPhone 12 is both slimmer and lighter.
Camera
The iPhone 8 Plus doubles things up with a second 12MP lens and a 2x optical zoom. Both the iPhone 12 and iPhone 12 mini-feature two lenses as well, a 12MP wide and 12MP ultrawide shooter. But the camera story isn't just about hardware. Apple's photo processing powers have gotten a lot more sophisticated in the three years since the iPhone 8 models came out. The iPhone 8 Plus may have as many rear cameras as the iPhone 12 and iPhone 12 mini. But the machine learning-powered software on the latest iPhones lets you do so much more. Combined with Apple's powerful computational photography software, like Apple's impressive low-light feature called Night Mode, the iPhone 12 takes some of the best smartphone photos no matter what time of day.
Storage
The iPhone 12 is available in 128GB and 256GB storage variants. While the iPhone 8 Plus only had another top-end variant with 256GB storage. One advantage of the iPhone 12 vs the iPhone 8 Plus is in terms of RAM. It has 4GB RAM vs the iPhone 8 Plus with 3GB RAM. The additional gig of RAM means the iPhone 12 is going to be much better at multitasking.
Connectivity
The iPhone 12 models are the first iPhones to offer next-generation 5G cellular connectivity.  It also has the U1 chip, dual-SIM connectivity, faster Wi-Fi, and more. The iPhone 8 Plus has advanced LTE, WiFi with MIMO, and NFC with a reader mode.
Battery Life and Charging
It's hard to compare battery life between older and newer iPhones. Partly because Apple never reveals the size of the batteries it inserts in its phones. But on average the iPhone 8 Plus holds out for 11 hours. The iPhone 12 on the other hand lasts up to an average of 9 hours.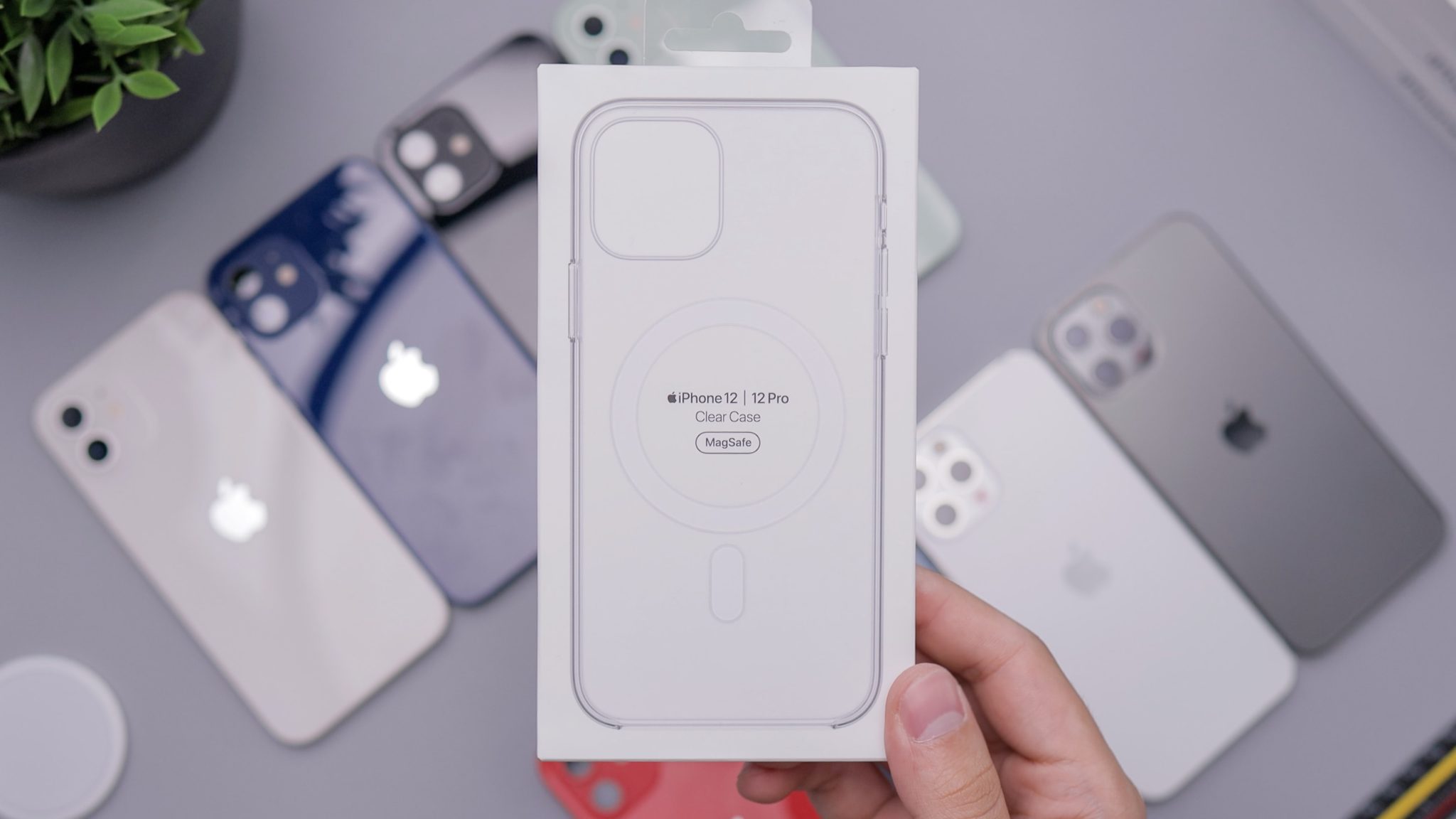 The iPhone 8 and 8 Plus were the first Apple phones to support wireless charging. And that's continued with the iPhone 12. But Apple's phones have now added support for MagSafe wireless charging. In which magnet-equipped chargers attach to the back of the phone for a more reliable charge. Apple's reasoning to leave behind the wall adapter may also have something to do with its introduction of MagSafe. It's a proprietary wireless charging system on the iPhone 12 that uses magnets. With MagSafe chargers, the iPhone 12 can also charge at up to 15W speeds wirelessly. As for the iPhone 8, it comes with a Lightning cable and plug. And it also works with the existing Qi wireless charging standard.
Performance
The iPhone 8 Plus's A11 Bionic chip was ahead of its time when it first debuted in 2017. The Neural Engine on the chip was a relatively big deal as it greatly helped speed up certain ML tasks. In comparison, the A14 Bionic inside the iPhone 12 is another league altogether. Apple claims the new CPU is 50% faster than other smartphone CPUs in the market. The GPU is also up to 50% faster than any other smartphone GPU. The faster Neural Engine, ISP, and ML will also greatly benefit apps that are increasingly relying on them for complex and specific tasks.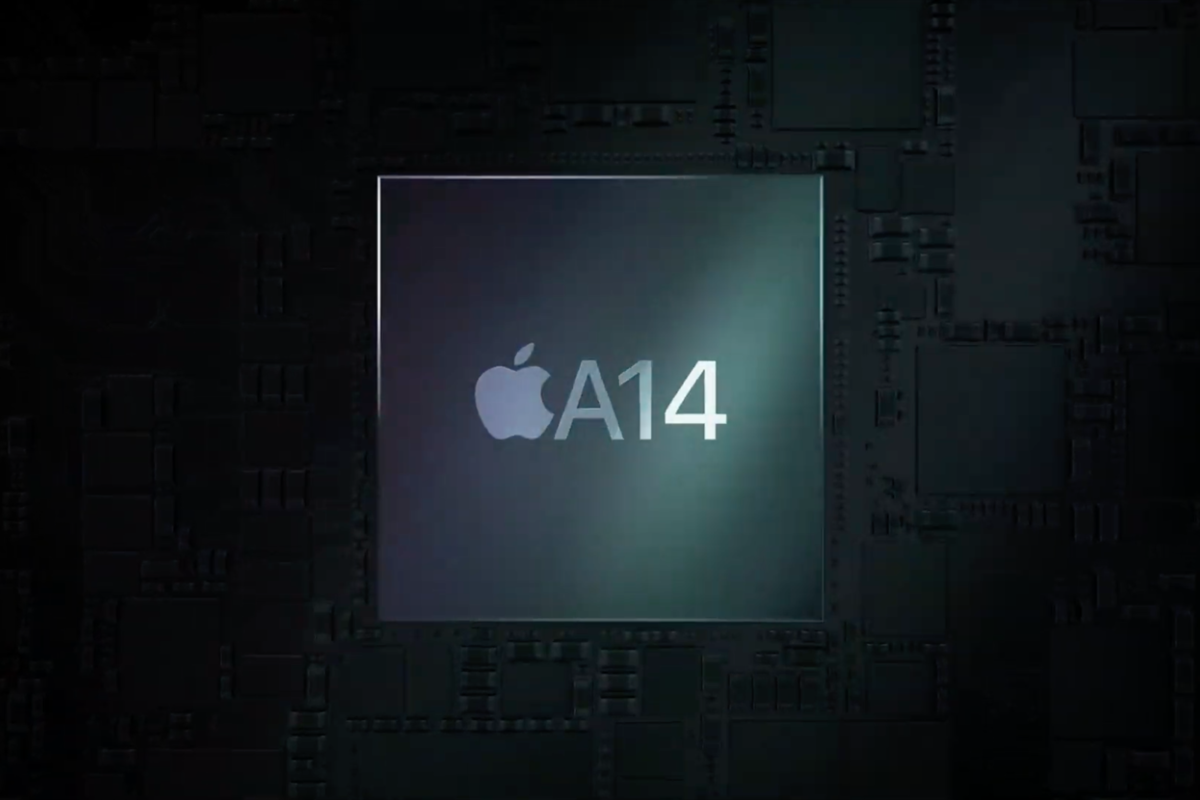 The iPhone 12 ships with iOS 14 pre-installed. And the iPhone 8 Plus users have been able to upgrade to that version of Apple's software. And iOS 14 introduced a number of new features. Home-screen widgets, better app organization, and improvements to Maps, Messages, and Reminders that can make an older iPhone feel like new. The iOS 15 is now available. And it works on the iPhone 8 Plus as well as it does on the iPhone 12.
Take Away
Overall, if your iPhone 8 Plus's battery performance is slowing down then you should look into upgrading to the iPhone 12. It's undoubtedly faster, lighter, has a bigger display, and sports a much better camera. Battery life is also superior on the newer phone. And you'll also be able to take full advantage of 5G networks as and when you gain access to them. Also with the release of the new iPhone 13, the price point for both models will fall down. You can buy a new model from Apple Store or you can buy a refurbished iPhone 12. RefurbMe has great deals listed from refurbishers like decluttr, Gazelle, ItsWorthMore, and many more.
+1 deals
iPhone 12
Unlocked
64GB storage
Black
Good condition, by decluttr
iPhone 12
Unlocked
64GB storage
Purple
Excellent condition, by plug
+3 deals
iPhone 12
AT&T
64GB storage
Red
Fair condition, by Gazelle
The iPhone 8 Plus was a very forward-thinking phone for its time. There is sharper detail, more natural background blurring, better performance in low light, and support for flash. It is not available in the Apple Store but it's there on many third-party sellers. RefurbMe also has refurbished iPhone 8 Plus listed on the website from sellers like decluttr, UpTrade, Back Market, and many more.
iPhone 8+
Sprint
64GB storage
Space Gray
Good condition, by decluttr
+1 deals
iPhone 8+
Unlocked
64GB storage
Silver
Good condition, by plug
+7 deals
iPhone 8+
AT&T
64GB storage
Space Gray
Fair condition, by Back Market
iPhone 12