Choosing between the best Apple Watch faces is an excellent way to enhance your experience with the smartwatch and get the information you need at a glance. More than showing the current time and a beautiful selection of colors and design, a face can display your heart rate, battery life, current weather, additional complications with supplementary information, and a wide range of customizable features. Here's when the best Apple Watch faces apps come into play.
WatchOS offers tons of customization options for the Apple Watch. However, you may want to personalize them even further and have more flexibility. We have compiled eight of the best Apple Watch faces third-party apps you can use for that task. Keep reading!
Table of contents
Watch Faces by Facer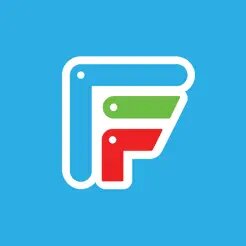 Watch Faces by Facer is one of the best Apple Watch faces apps and certainly one of the most popular. It offers thousands of photos and designs to make the most out of your Watch, including original designs from curated collections from brands and designers.
You are able to personalize complications further by using the create mode and can connect to HealthKit in order to display heart rate data and steps walked in compatible designs. Facer also works with Wear OS, Tizen, and other smartwatch devices and integrates perfectly with your Apple Watch.
💲Price: Free | Facer Premium: $4.99
🔽Download Watch Faces by Facer from the App Store
Watchsmith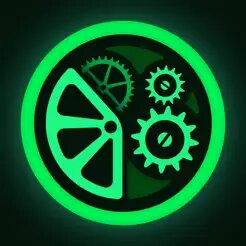 Watchsmith lets you create the design you wish for your Apple Watch with fully customizable complications. These custom complications can be adjusted to fit your desired function and appearance. What we like about the app is that instead of just offering watch faces to download and install from scratch, you can choose between various dynamic complications and schedule them to appear based on your rules.
In addition, Watchsmith includes several tools and functions, like a weather app, workout app, calendar, and games, and seamlessly integrates with Apple Health. Subscribing to the premium version unlocks additional features. It requires watchOS 7 or later.
💲Price: Free | Premium: $1.99 monthly
🔽Download Watchsmith from the App Store
Clockology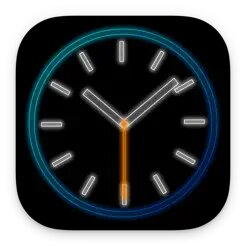 Clockology is one of the best Apple Watch faces apps to create your own but also use what other users have designed. The interactive clocks you can make are powered by an editor that lets you add and tailor the information and visuals you want to see in your smartwatch. The app supports video, sounds, date and time, weather, and device layer types.
Check out the Clockology community Subreddit, where you can find impressive designs created by users.
💲Price: Free | Clockology+: $1.99 monthly
🔽Download Clockology from the App Store
Watch Face Albums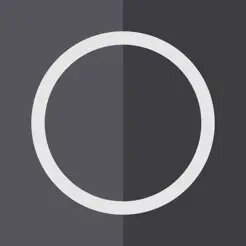 If you want to download beautiful wallpapers for your Apple Watch, Watch Face Albums can be your choice. You can get as many wallpapers as you wish from many different categories, and a Today Free section and Today Recommended will help you with it.
Watch Face albums offer a selection of complications to sync with your Apple Watch, such as Countdown, Anniversary, Watch Sticker, and Week Progress. To access all complications, you need to subscribe to a plan.
💲Price: Free | WatchFace Premium: $0.99 monthly
🔽Download Watch Face Albums from the App Store
Watch Faces 100,000 WatchMaker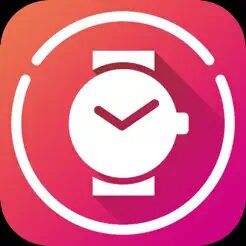 With a self-explanatory name, Watch Faces 100,000 WatchMaker is supported on many smartwatches. It has a vast collection of watch faces and a list of options to create your own, such as animations, charts, activity rings, cool text effects, countdowns, and programmable watches.
It's not a free app, and its cost can be substantial. However, we suggest you try the three-day trial and see the thousands of available options for your Apple Watch. The seemingly unlimited designs may convince you that it is one of the best Apple Watch faces apps out there.
💲Price: $3.99 weekly | $11.99 monthly | $49.99 yearly
🔽Download Watch Faces 100,000 WatchMaker from the App Store
StepDog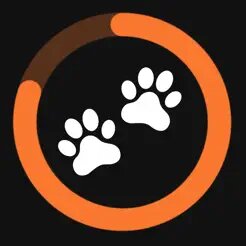 Pet owners will love it! StepDog is an Apple Watch face with a virtual pet that lives inside the smartwatch. It helps you reach your step goal by tracking your daily steps by walking it. Once finished, the pet will sleep. It really is something similar to the popular Tamagotchi and can be a powerful motivator to go walk outside. Even if the app offers one modular face, it provides excellent customization, although you must subscribe for it.
💲Price: Free | Premium pack: $0.99
🔽Download StepDog from the App Store
Watchfacely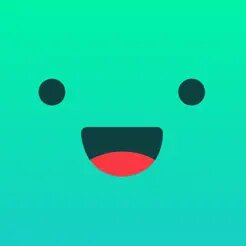 Get the best Apple Watch faces ideas with Watchfacely. Upon entering the app, you will be able to find the most famous watch faces for the week, and the new additions will appear if you scroll down. There are tons of faces to choose from and the possibility to customize them. Its collection lets users maximize the space of the smartwatch, configure colors, and easily share their profiles with the community.
💲Price: Free | Watchfacely Subscription: $6.99
🔽Download Watchfacely from the App Store
Buddywatch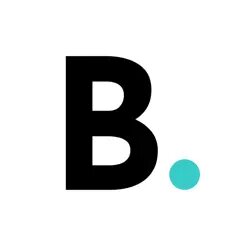 Last but not least comes Buddywatch, another fantastic app for finding beautiful Apple Watch face wallpapers organized by categories and compatibility. It offers a great selection of colors and designs; some come with functional complications.
Buddywatch lets you save watch faces to your profile, match bands with faces, link your watches to get more accurate results, and get customized suggestions based on your preferences. Moreover, you can create and save your creations in your library.
💲Price: Free | Buddy VIP: $3.49
🔽Download Buddywatch from the App Store
---
Final thoughts
With the release of watchOS 9, Apple Watch faces are getting even more attention and are more customizable every year. These apps will help you create and edit an Apple Watch face with even more flexibility and design options.
On RefurbMe, we compare hundreds of refurbished Apple products daily, including a warranty and hassle-free return policies from our merchants. If you are looking for a new smartwatch, we recommend browsing our list of refurbished Apple Watches compatible with watchOS 9. A refurbished device has been examined, cleaned, and returned to perfect working condition.
Also, don't hesitate to know which are the best Apple Watch accessories to enhance your experience even more.
Good luck!