The Apple iMac is one of the most popular computers. It is not only a favorite for all creatives but also professionals, and you can make it even better by using some of the wide selection of accessories available in the market that offer expanded storage, more ports, better sound, better controls, or even help your iMac take up even less space on your desk. Here are some of the best iMac accessories you can easily get.
Disclaimer: We earn a commission when you follow links to make a purchase. Click here to learn more about how we make money.
Satechi USB-C Clamp Hub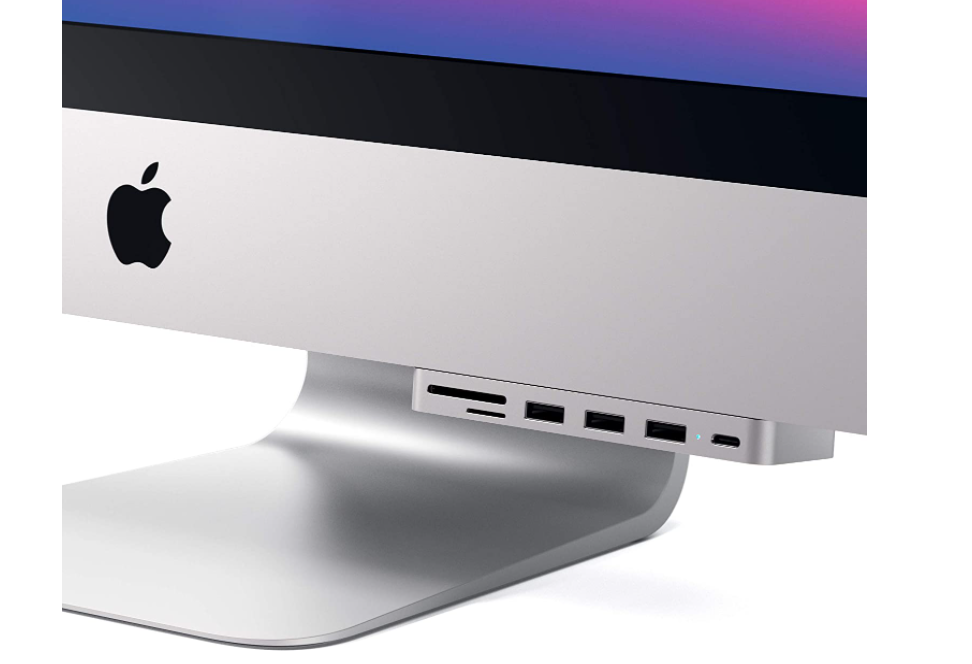 You can avoid using multiple adapters if you pick a single USB Type-C Hub with multiple ports. The Satechi USB-C Clamp Hub is perfect for this. It is designed to be clamped on beneath your iMac and has all the handy connections you need without taking up any additional desk space. The adjustable knob also secures your hub to the bottom of your iMac.
The hub is specifically made to work with Thunderbolt 3, and it also includes a USB-C port, three USB-A 3.0 ports, and SD and microSD card readers. It is compatible with iMac models of 2017 and newer with USB-C ports. It's one of the best iMac accessories to make your experience more comfortable without relying on other adapters.
⏩ View Satechi USB-C Clamp Hub on Apple Store
Bose Companion 20 Multimedia Speaker System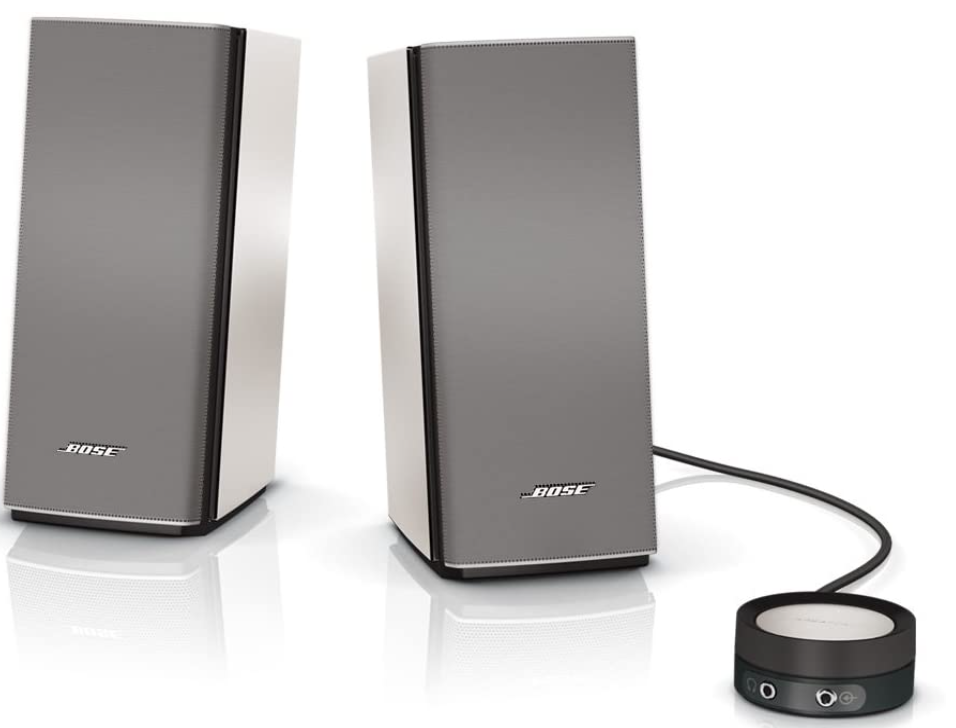 Even if the speakers of the new M1-powered iMac are frankly good—as well as the older models'—listening to merely acceptable-sounding music is not preferable. The Bose Companion 20 multimedia Speaker System offers proprietary TrueSpace stereo digital processing circuitry, creating a wide two-channel soundstage engineered to listen to your computer.
The control pod features rotational volume control, along with a single-touch mute function, a headphone jack, and a second audio source connection. The drivers and the ports result in a powerful low-note performance and full natural sound that fills the room.
⏩ View Bose Companion 20 Multimedia Speaker System on Amazon
Apple Magic Trackpad 2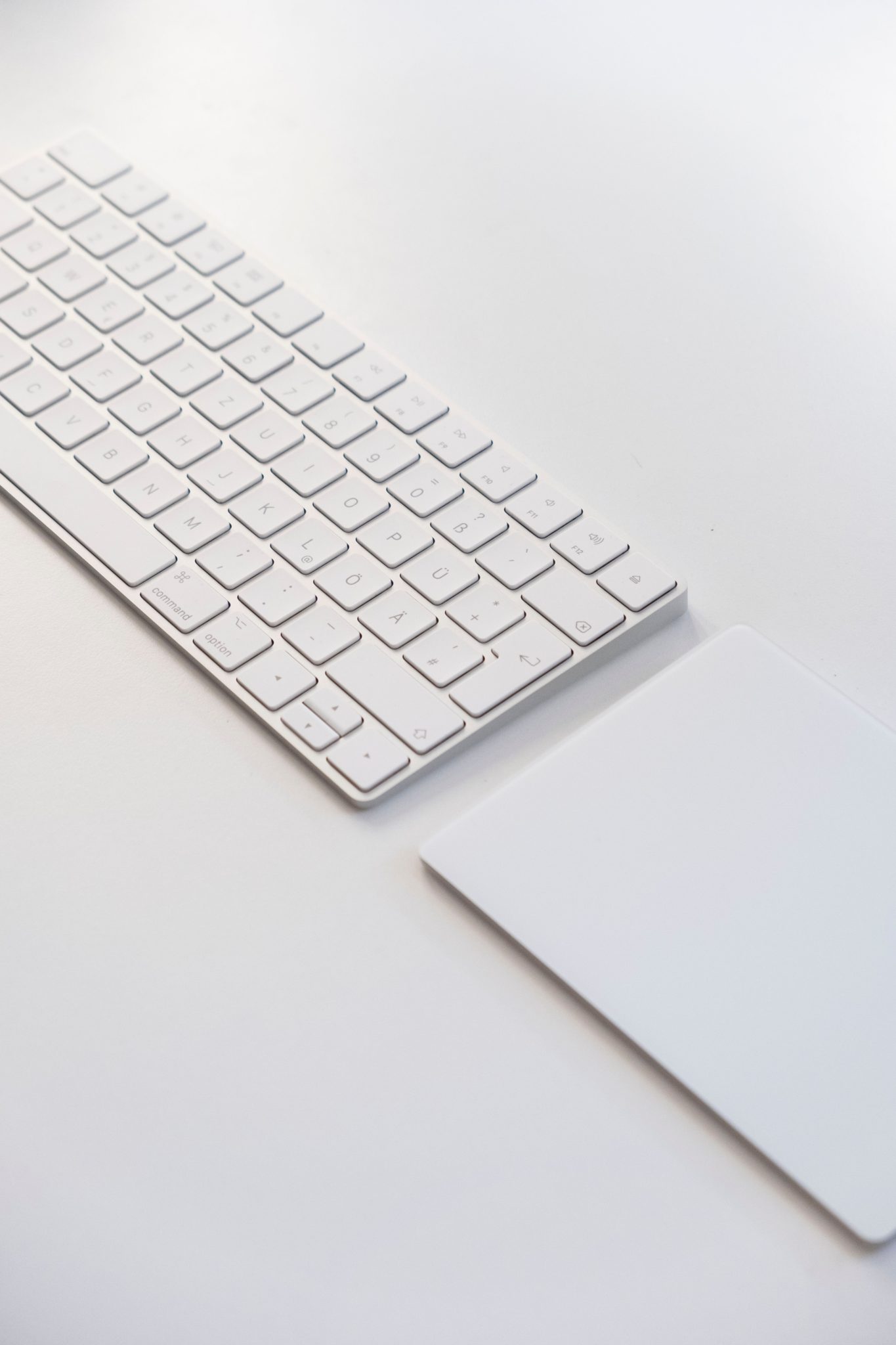 If you have the habit of working on your iMac and are looking into alternatives for a mouse, then the Magic Trackpad 2 can be an excellent option—an immense improvement on the original trackpad.
It comes with a slimmer design, offers more durability, and has a larger surface area and better sensors. It's a must-have if you're familiar with MacBooks. The trackpad has a light touch, and you can quickly set it up to work well with the large screen of the iMac at optimal speed and responsiveness.
⏩ View Apple Magic Trackpad 2 on Amazon
Wireless mouse
A wireless mouse is more convenient since it does not clutter up your desk space with wires. Also, it can make for faster and easier navigation than a trackpad. We have selected two options for you, one from Apple itself and another all-time winner.
Apple Magic Mouse 2 (Renewed)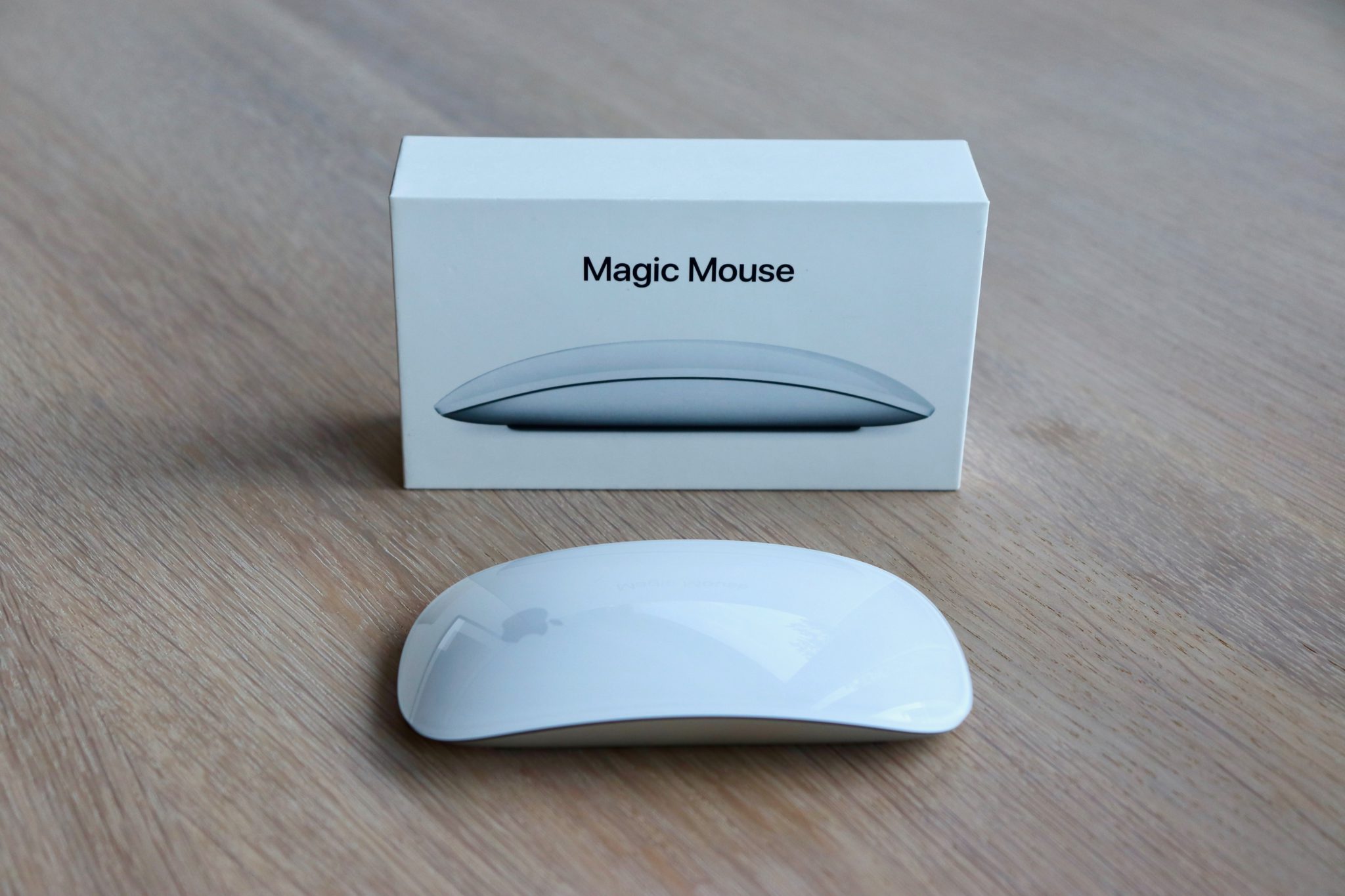 The Apple Magic Mouse 2 (Renewed) comes with an internal battery. Connect it to your iMac with a USB-to-Lightning cable once, and it'll be paired. The mouse has a cable to charge it and a multitouch surface that lets you customize exactly how it works. Amazon has refurbished the mouse to look and work like new.
⏩ View Apple Magic Mouse 2 on Amazon
👉 Learn more: How to use trackpad and mouse gestures
Logitech MX Master 3 Advanced Wireless Mouse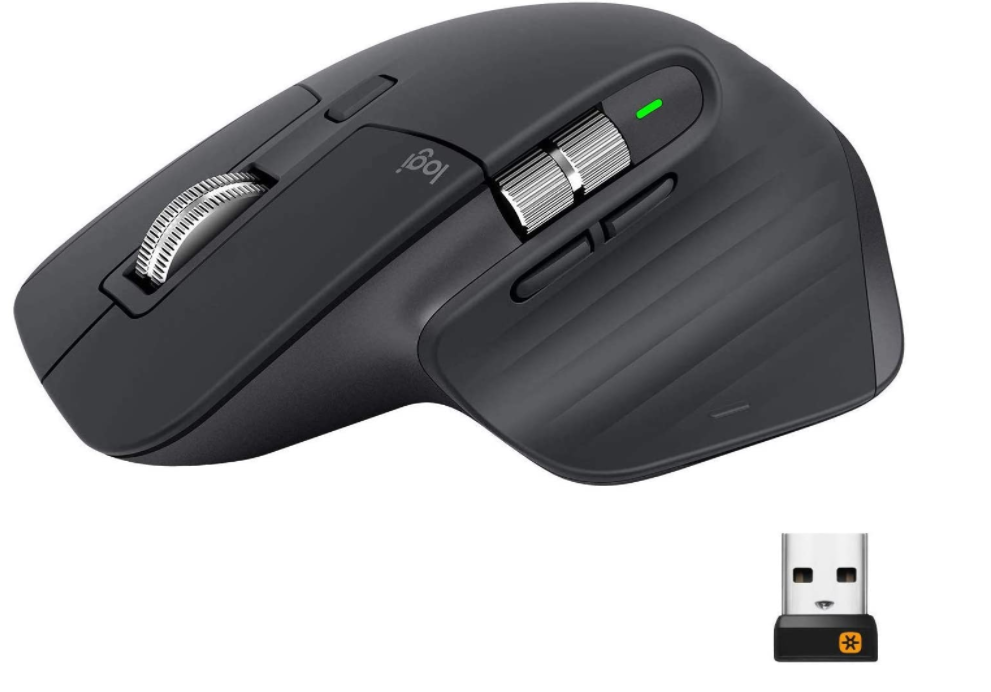 While the Magic mouse is quite an option for iMac, others prefer a more robust build. The Logitech MX Master 3 wireless mouse is top-notch. Its comfortable design and rechargeable battery that can last up to 70 days on a single charge makes it the perfect mouse for an iMac and users with continuous use.
The auto-shift scrolling wheel makes high-speed scrolling and maneuvering easy. The mouse is designed to work on any surface, including glass, so you are good to go if you don't want to use a mousepad. If you work on multiple computers simultaneously, the mouse can also be programmed to work between them.
⏩ View Logitech MX Master 3 Advanced Wireless Mouse on Amazon
Wireless keyboard
Some wireless keyboards offer better performance suited to your specific needs and preferences. Although Apple's keyboard may seem like a natural fit, this is not the only option. When buying a compatible keyboard for Mac, you should always look at compatibility, build quality, comfort, and the overall typing experience.
Apple Magic Keyboard
The Apple Magic Keyboard naturally ties in with the aesthetics of a Mac setup. It's one of the best typing experiences on a Bluetooth keyboard and easily one of the best accessories for your iMac. It also has built-in macro keys built just for macOS, and the newer models even have a Spotlight key and Touch ID.
Another advantage is that they come in different colors to match the new M1-powered iMacs. You can get a standard compact version, or you can get a larger one with a 10-key number pad. Anyway, the standard 78-key version should be fine for most people, whereas the number pad can be handy for Excel lovers.
⏩ View Apple Magic Keyboard on Amazon
Logitech MX Keys Advanced Wireless Illuminated Keyboard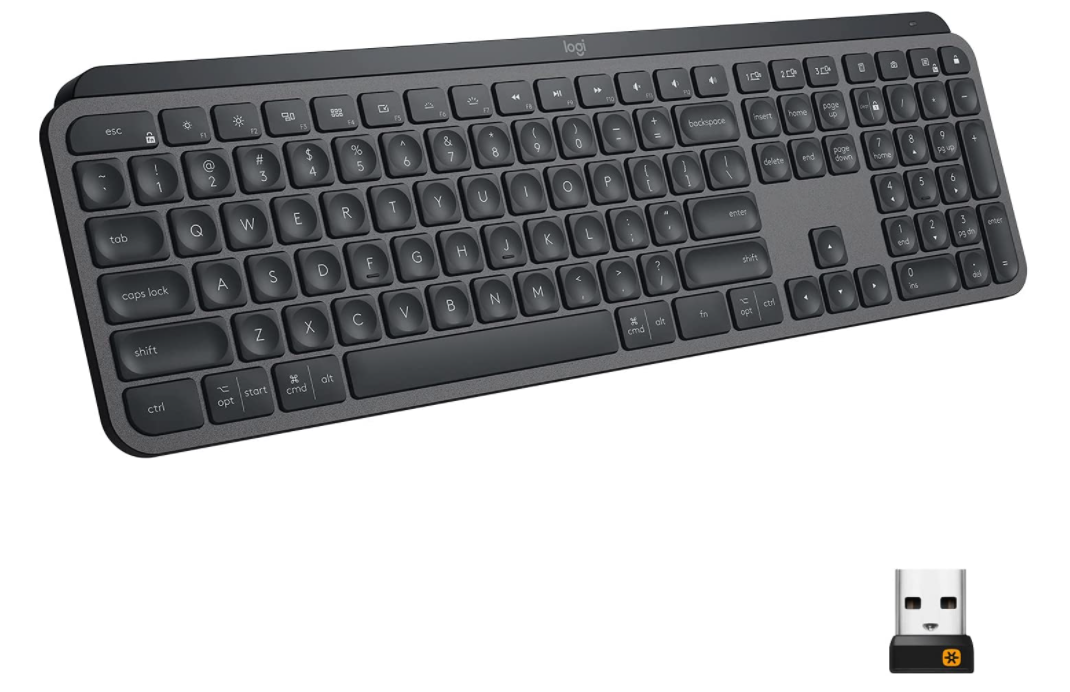 The Logitech MX keyboard is an excellent alternative to the Apple Magic Board. The keyboard offers satisfying feedback with responsiveness optimization, and the keys are shaped spherically to match the shape of your fingertips. This simple yet efficient and balanced design improves your comfort using the iMac. In addition, the backlit keys light up the moment your hands approach and automatical­ly adjust to suit changing lighting conditions while saving battery power.
⏩ View Logitech MX Keys Advanced Wireless Illuminated Keyboard on Amazon
Keychron K8 Tenkeyless Wireless Mechanical Keyboard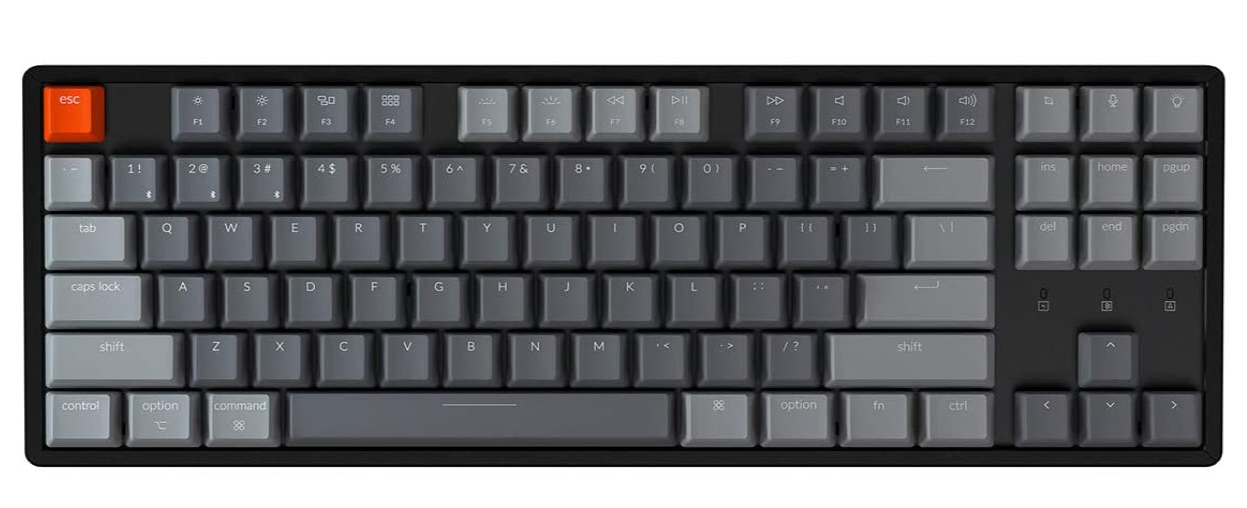 The Keychron K8 is another fantastic keyboard alternative that can connect with up to 3 devices via Bluetooth 5.1 and switch among them easily. You can use it with the wired mode and a USB Type-C connection, and it also comes with a unique Mac layout with access to all the essential multimedia and function keys. In addition, the RGB lightning delivers a beautiful design.
⏩ View Keychron K8 Tenkeyless Wireless Mechanical Keyboard on Amazon
Western Digital My Book External Hard Drive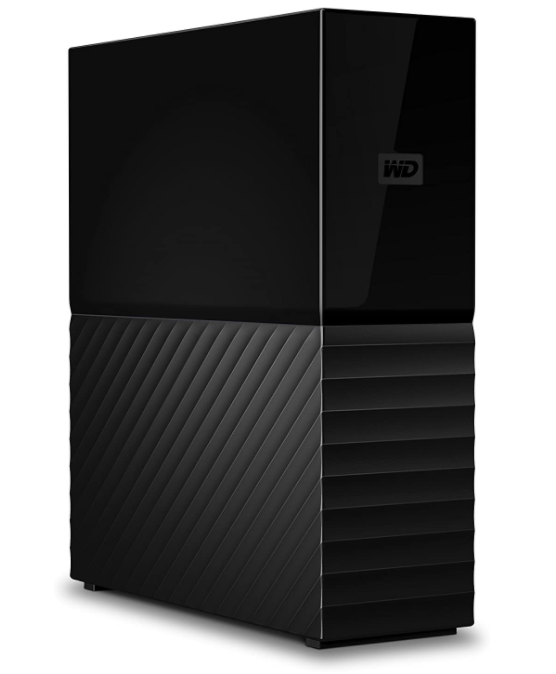 Western Digital's external hard drives are a great way to back up your iMac and save all the necessary files and content. The company includes software with which you can automatically back everything up, and it's compatible with Apple's Time Machine software—no more running out of storage on your iMac!
⏩ View Western Digital My Book External Hard Drive on Amazon
Wireless headphones
Wireless Bluetooth headphones have effortlessly replaced the stereo headphones that dominated the tech world a short while ago. So, needless to say, wireless headphones for iMac are precious additions, especially to sound designers, music lovers, gamers, and anyone who wants to have the best audio quality on their devices. Here are some great options:
Beats Studio3 Wireless Noise Cancelling Over-Ear Headphones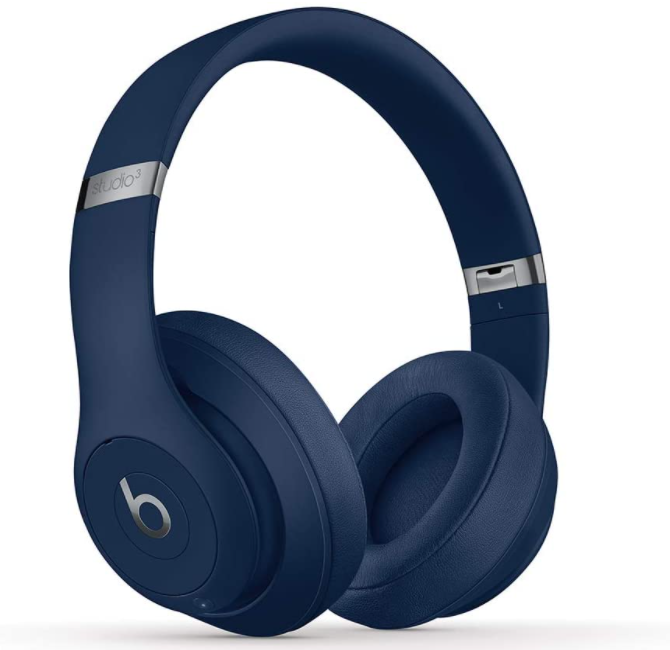 These over-ear headphones are a professional alternative to the AirPods and one of the most professional accessories for the iMac—direct competitors of the AirPods Max. Like the AirPods, the Beats Studio 3 connects easily to any Apple devices thanks to the built-in W1 chip, allowing them to sync across devices when logged into iCloud. With up to 22 hours of battery life, they work with Siri and are also compatible with Android devices.
⏩ View Beats Studio3 Headphones on Amazon
Apple AirPods
After the release of the new Spatial audio update, the AirPods have some distinct advantages over any competition. Once you link up the AirPods with an Apple device, they'll be automatically paired with every device that is also logged into your iCloud account. Although you can use any Bluetooth earphones and headphones with the iMac, the beauty of the AirPods is that they natively work with it and are perfectly compatible.
On RefurbMe, we compare hundreds of refurbished Apple devices from reputable sellers, including those refurbished by Apple itself. Get your AirPods at a discounted price and in perfect working condition here with a warranty:
AirPods
3rd generation
2021 release
Fair condition, by Back Market
+1 deals
AirPods Pro
1st generation
2019 release
Fair condition, by Back Market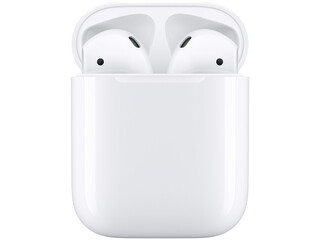 AirPods
1st generation
2016 release
Excellent condition, by Back Market
Vaydeer USB 3.0 Wireless Charging Aluminum Monitor Stand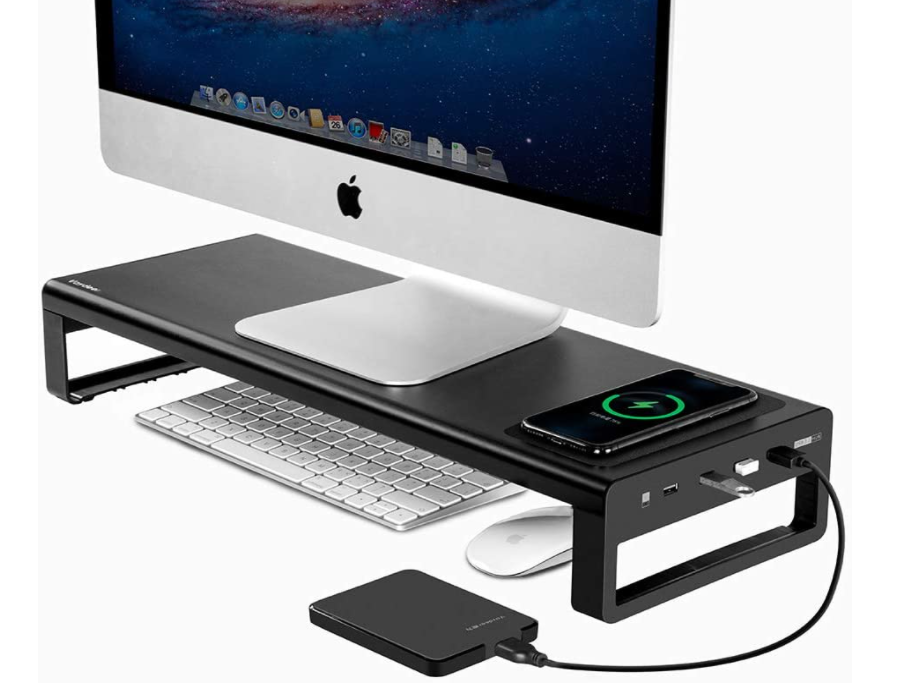 You can benefit from a stand in the right line of sight while clearing your desk's clutter. The Vaydeer USB 3.0 Wireless Charging Aluminum Monitor Stand is a perfect choice. It's durable and solid and provides other tech gadgets with a wireless charging option, including placing your phone on the charging pad without wires or extra accessories.
It offers four USB 3.0 Hub ports and is ergonomically designed, so your iMac is raised for maximum comfort, getting the right screen viewing distance. It can reduce your eye and neck strain and promote good posture.
⏩ View Vaydeer USB 3.0 Wireless Charging Aluminum Monitor Stand on Amazon
Samsung T5 Portable SSD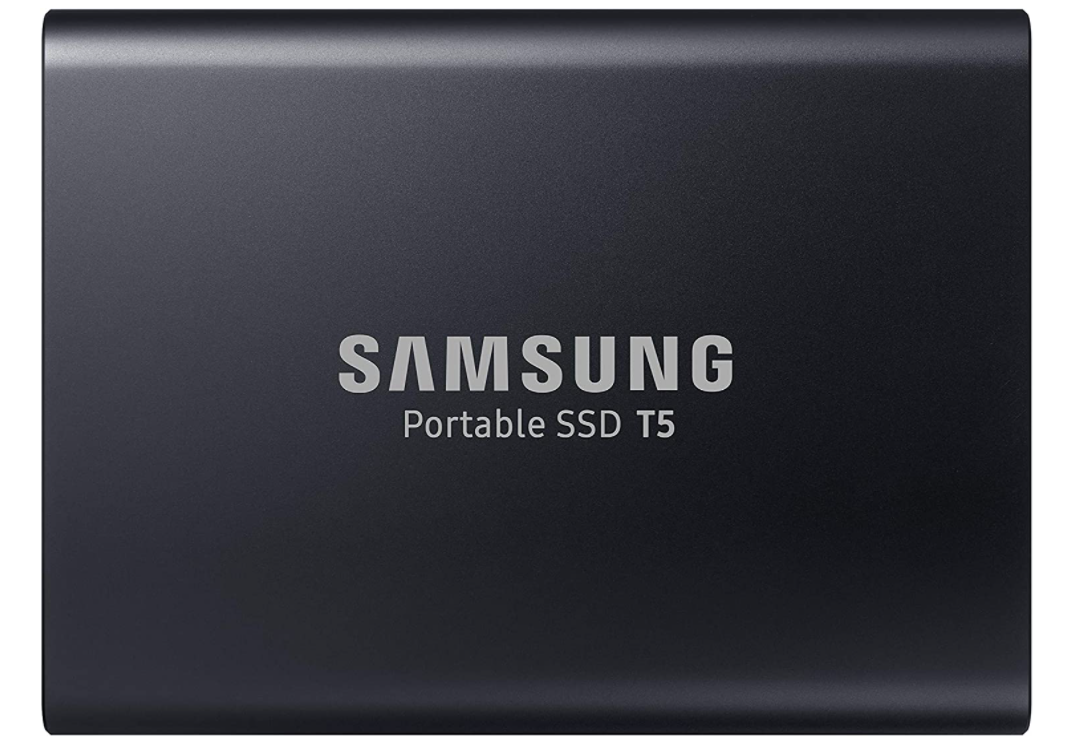 The Samsung T5 Portable SSD is a compact portable hard drive that can be activated with a fingerprint scanner for added security. It's a fast, light, and reliable SSD with a USB-C connection that can be the perfect companion for your iMac since it expands your storage capacity and let you carry every important file around easily. It's definitely one of the best iMac accessories if you travel a lot or need to use different devices in combination with your computer.
⏩ View Samsung T5 Portable SSD on Amazon
Logitech C920x HD Pro Webcam
The Logitech C920x HD Pro Webcam is a good addition to the already powerful camera of your iMac. It has excellent picture quality in Full HD, and the Logitech app interfaces well with streaming software. The webcam is a great value with features you might not expect in a camera of this price. If streaming or video calls are important to you, don't forget to check it out.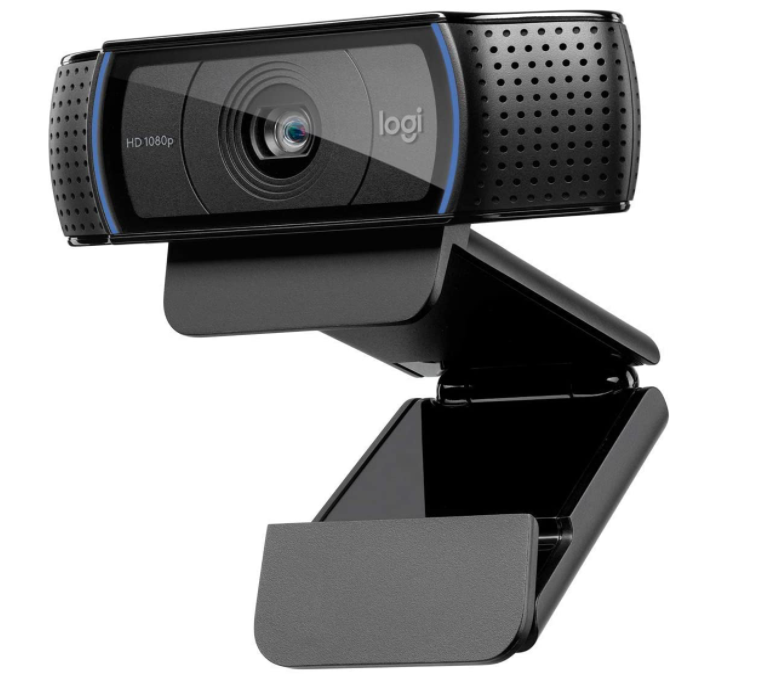 ⏩ View Logitech C920x HD Pro Webcam on Amazon
Takeaway
The iMac is powerful and beautiful as it is, but these accessories will take your experience with Apple's computer to the next level. From the additional peripherics to headphones, external drives, and a monitor stand, we hope these serve you well.
Head on to RefurbMe if you want to compare the best deals on refurbished Apple devices from reputable sellers with professional testing processes and warranties. They all work as a factory-new product should. And, of course, don't hesitate to compare all refurbished iMac deals on our platform.
See you soon!