A MacBook Pro is a powerful laptop with an ergonomic design, an excellent battery life, and for a reasonable price—considering its high durability—that can enhance your productivity and help you run the most demanding tasks.
Like with every other Apple product, you can get a MacBook accessory that can improve, protect, or simplify your experience with the machine. We have compiled a list of what we consider to be the best MacBook Pro accessories pertaining to mobility, comfortability, and versatility.
#1 – Portable monitor
A portable monitor will give you extra screen space without sacrificing desk space. It's small and mobile with a minimalist design and can help you open more apps to work more efficiently. An external monitor will have you covered for gaming, graphic design, coding, or work.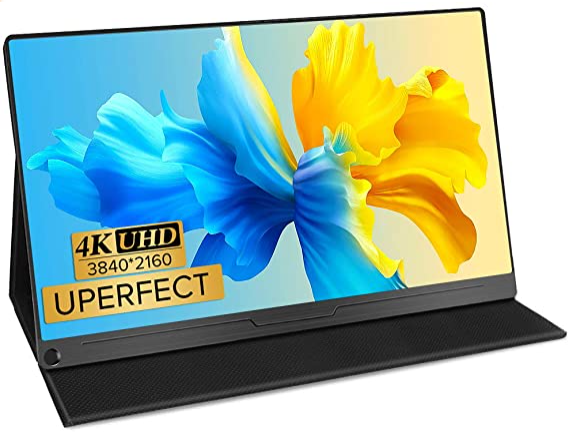 A UPERFECT USB C monitor is a great choice. It has a 4K resolution, 178° viewing angles, a full aluminum body, a smart leather stand case, and a screen protector.
---
For those who want an additional display that it's more traditional, we have a sustainable option: the refurbished LG Ultrafine Monitor Display. This pre-owned screen has been professionally inspected, tested, and cleaned by Amazon-qualified suppliers.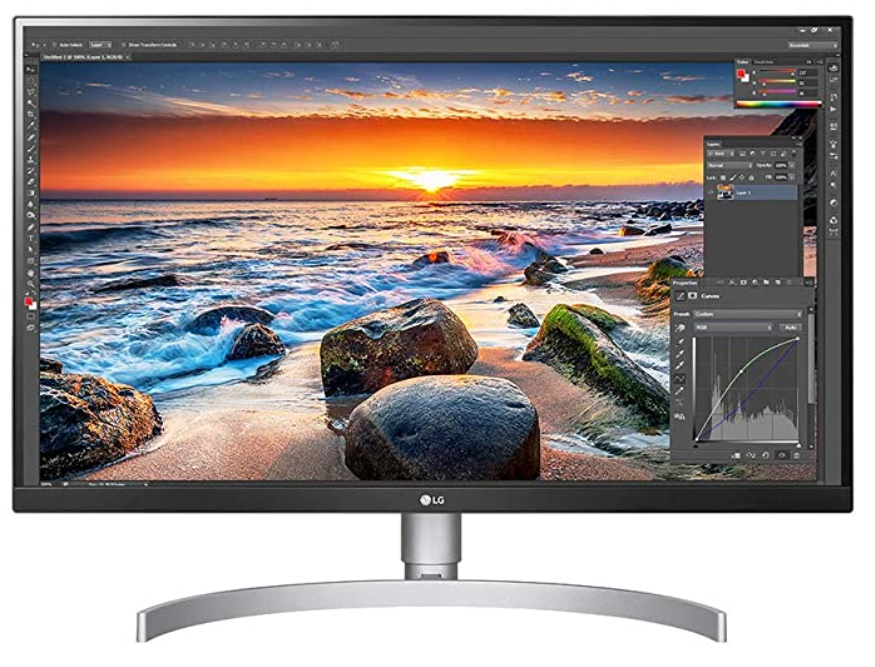 If you have doubts, know how to connect a display to your Mac, regardless of the model you have.
#2 – USB Type-C hub
You don't need to use multiple adapters if you get a USB Type-C Hub with multiple ports. The VAVA 8-in-1 USB-C Hub is built to break the limitations of your computer interface. This USB-C adapter has a USB-C port, a 4K@60Hz HDMI port, an SD/TF card reader, and an Ethernet port.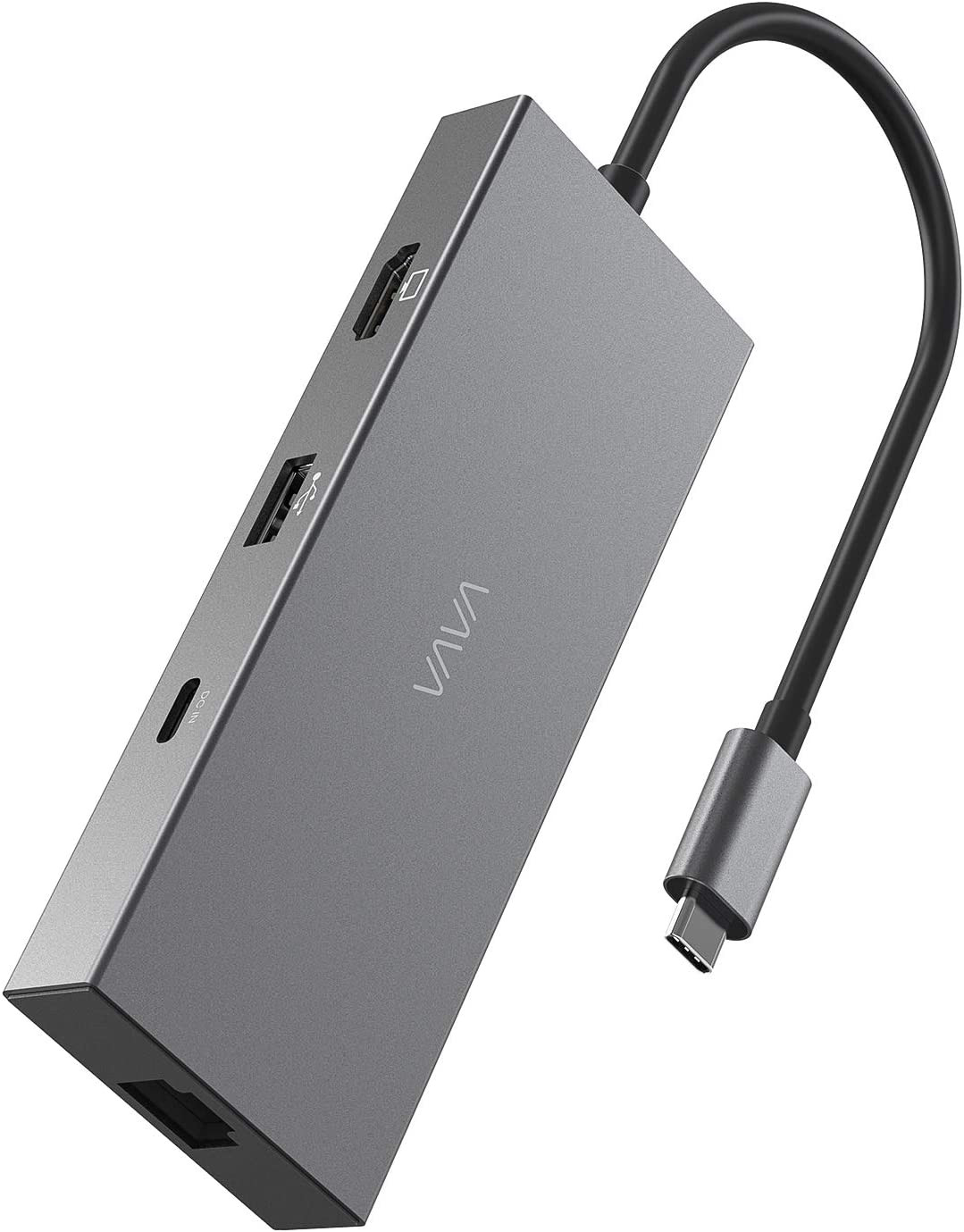 We like it because it is an essential accessory as it has all the ports needed for people who prioritize mobility. It's a simple yet helpful adapter to connect your accessories wherever you are.
#3 – GaN charger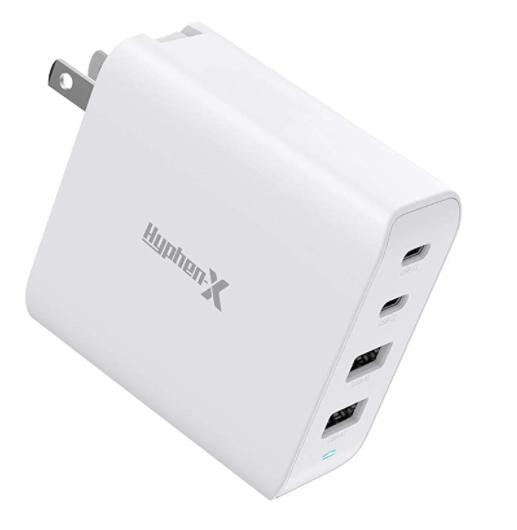 We cannot talk enough more about this wonder! The Hyphen-X USB C charger can fast charge four devices simultaneously at full speed and save up to 1 hour of charging time. A portable charger can serve you well if you plan to carry your laptop around for many hours—like using your MacBook for college—while using your smartphone or any other device.
Increasing your battery capacity while you move can save you a headache or two!
#4 – Wireless keyboard and mouse
A wireless keyboard can be a great asset to your MacBook setup. It offers a variety of benefits, such as greater adjustability and positioning freedom for your screen. This, combined with a wireless mouse, enables you to eliminate wires to make your workstation clean and comfortable for work.
The first option is the Apple Magic Keyboard and Magic Mouse 2 with a numeric keypad that gives you essentially the same high-quality typing experience as your MacBook Pro. Additionally, Apple's Magic Mouse 2 offers traditional mouse functionality along with a multitouch surface for scrolling and other macOS gestures.

---
You can also consider the Logitech MK545 Advanced Wireless Keyboard and Mouse Combo. This mechanical keyboard is complete with a number pad and comes with a free mouse. Moreover, its built-in battery runs for a long time and includes a number pad and shortcuts keys.

#5 – External webcam and cover
The Logitech HD Pro Webcam offers a full 1080p high-definition video. Call, stream, and record like a pro in clear HD video and audio.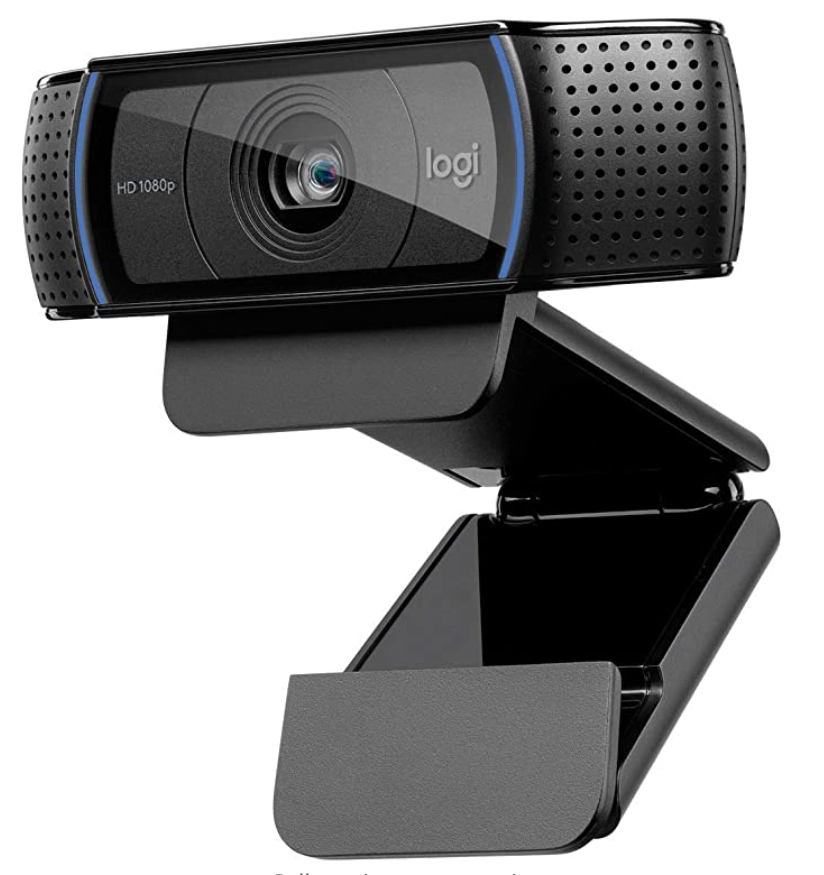 Another helpful accessory you could think about for your MacBook Pro is a webcam cover. The CloudValley Webcam Cover Slide adds to the aesthetic of Apple's laptop. It is designed for people who like to have more privacy, security, and peace of mind when using their laptops.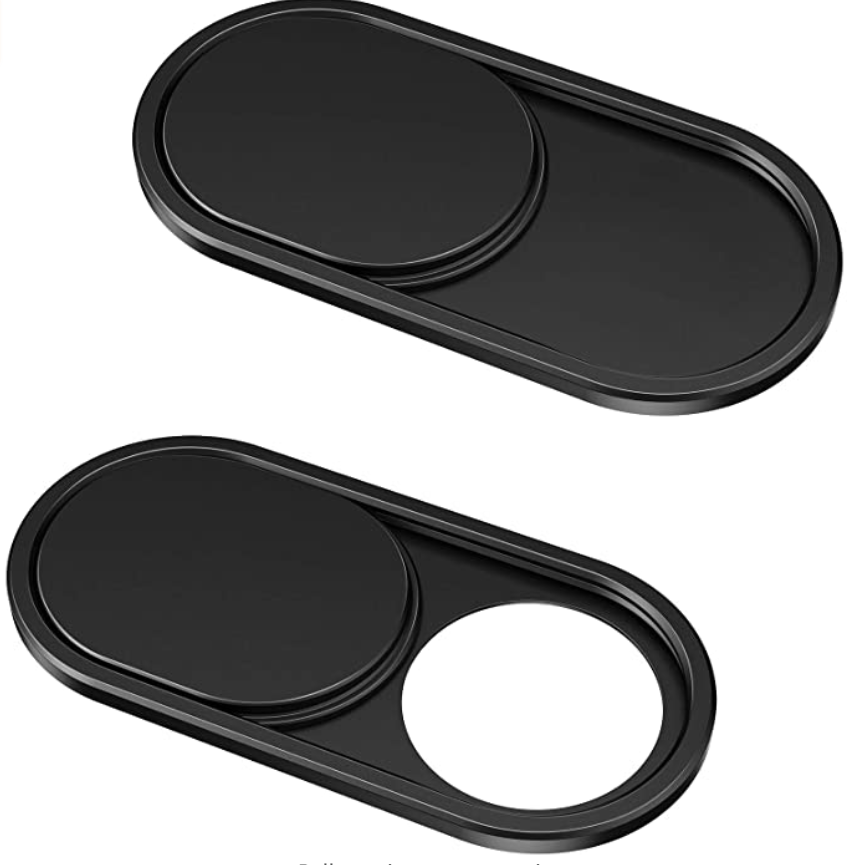 #6 – External hard drive
Upgrading your Mac storage can be costly. For this reason, adding an external drive to your MacBook Pro is a cost-effective and easy way to increase your storage capacity. For some professionals, having external storage is a necessity. We like the following:
First, the WD 5TB My Passport Ultra is USB-C and USB 3.0 compatible and one of the best quality hard drives on the market. It is perfectly suitable for your MacBook Pro, with a capacity of up to 5TB.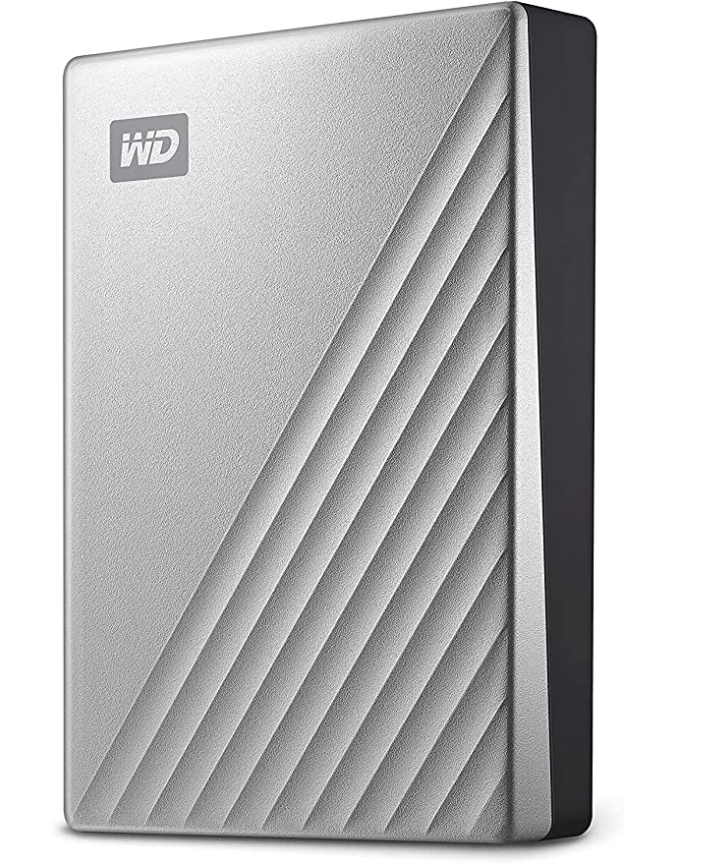 ---
The second hard drive is the Samsung T7 Touch Portable SSD 1TB with speed and security in the most convenient design. With a storage capacity of up to 2TB, this device comes with USB type C-to-C and Type C-to-A cables. In addition, the external storage has an AES 256-bit encryption with the option of unlocking it with a touch of your finger or with a password. Security is key!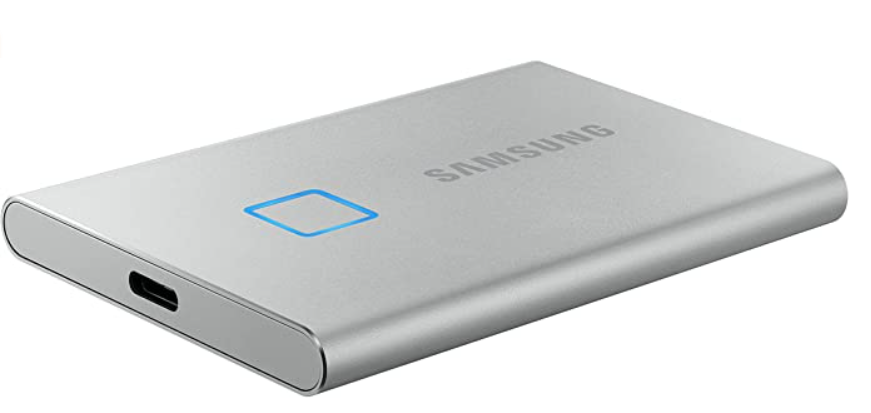 #7 – USB-C power adapter
Even if the MacBook Pro has an excellent battery capacity, continuous use may drain it out. This is usually a thing when you need to travel a lot or have to use it for demanding tasks in places you can't charge it. In these cases, you should think about an official 96W USB-C Power Adapter sold by Apple.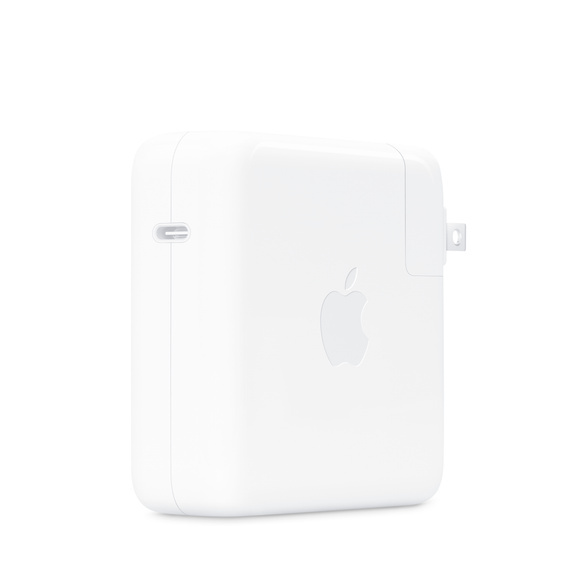 Use it to charge your MacBook Pro on the go, in your home, or the office. It's also compatible with many USB-C devices and charging cables. Apple recommends using it with a USB-C to MagSafe 3 Cable or USB-C Charge Cable, so you can fast charge your device whenever compatible, like in the case of the 14-inch MacBook Pro.
#8 – Anti-glare screen protector
The Forito Anti-Glare Matte Screen Protector reduces screen glares, UV rays, and light reflection to enhance your MacBook Pro experience. With 95% transparency, you do not need to reduce screen brightness to enjoy your display.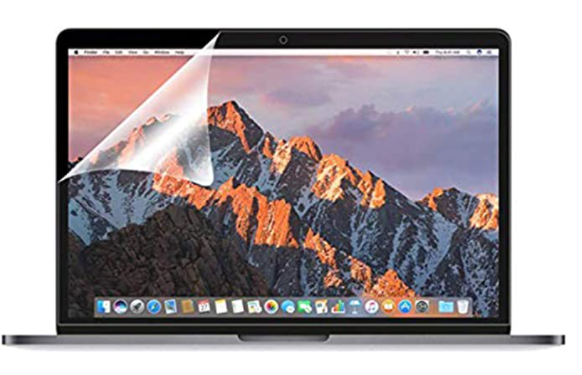 #9 – Headphones
Wireless headphones or earbuds are the standard today. The sound quality difference to wired isn't noticeable anyway. We have chosen two great options.
To start, the refurbished Sony Wireless Noise Cancelling Headphone. This pre-owned product has been professionally inspected, tested, and cleaned by Amazon expert technicians. This fantastic headphone is packed with Dual Noise Sensor technology, which gives you a superb music experience with noise cancellation.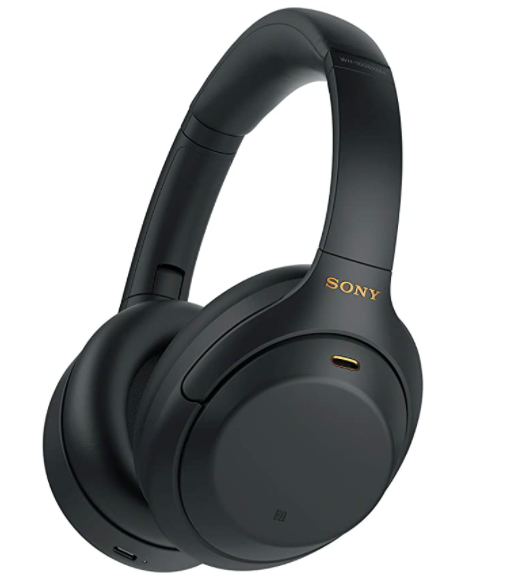 ---
Needless to say, one of the best MacBook Pro accessories is, of course, Apple's AirPods product line: the AirPodsPro or AirPods Max. You can get them here refurbished at a discounted price:
+1 deals
AirPods
2nd generation
2019 release
Excellent condition, by Back Market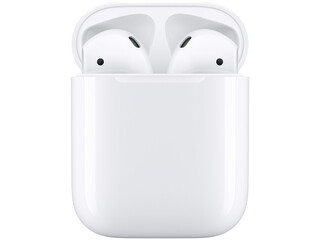 AirPods
1st generation
2016 release
Good condition, by Back Market
+1 deals
AirPods Pro
1st generation
2019 release
Fair condition, by Back Market
#10 – Laptop stand
The global pandemic has forced many companies to shift to remote working, and freelancers look for the best MacBook Pro accessories they can find to improve their work-from-home or work-from-anywhere experience.
The Nexstand Portable Laptop Stand makes it easier for you to work anywhere you wish. It fits the MacBook Pro perfectly, and the seven height adjustable settings help you fix the stand at a suitable height.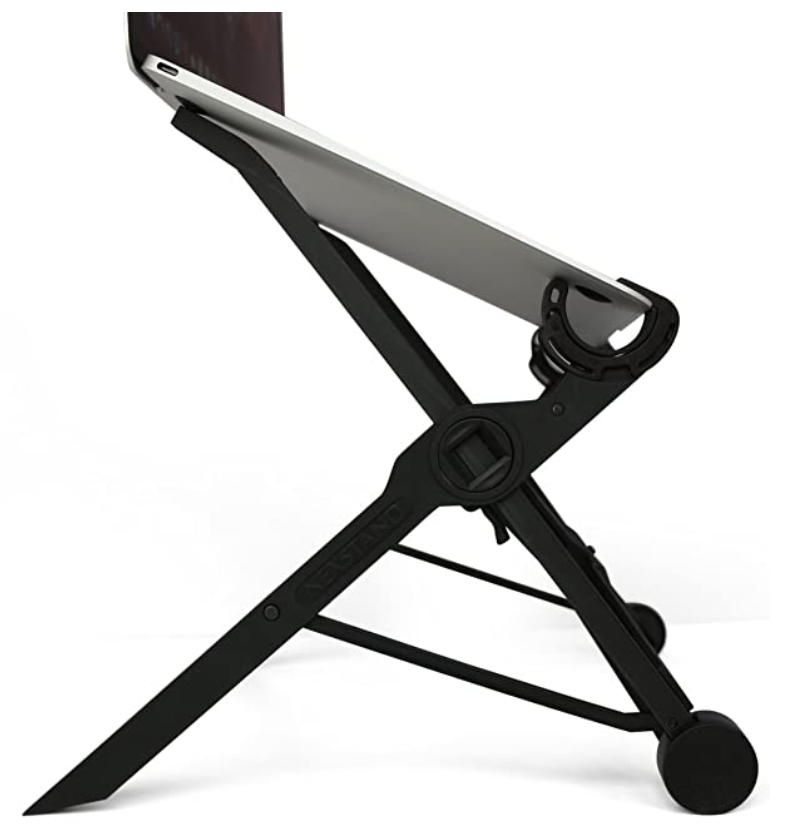 ---
Disclaimer: We earn a commission when you follow links to make a purchase. Click here to learn more about how we make money.
Takeaway
From the plethora of options available in the market of valuable accessories for your MacBook Pro, we have tried our best to compile a list of accessories that are so well integrated with the MacBook Pro and the Apple ecosystem in general.
If you want to get a MacBook Pro or browse through Apple refurbished deals, head on to RefurbMe and compare the best available discounts in the market in real time. Our platform is easy to use, and you can even set price alerts to get the exact device you are looking for at the price you wish.
Happy buying!
MacBook Pro