So, you got a broken phone screen. And now what? Well, there are quite simple solutions to fix a cracked or broken phone screen, from quick DIY fixes to repairs from professional technicians or the manufacturer itself, as well as some recommendations to save money. Learn how you can fix a cracked or broken phone screen, the risks of continued use, if the repair is worth it, and a suitable alternative that might interest you.
1. Ask the manufacturer
The easiest and safest—although not the cheapest—way to repair your broken phone screen is to contact the manufacturer directly. If your phone is still under warranty, the manufacturer may replace it for free. If it's not, it may still do it for a price.
Most manufacturers and sellers will charge you for accidental damages, but some warranty extensions and additional coverage include fixing cracked phone screens. This is the case with AppleCare+ for iPhones. The company can repair the screen or back glass damage for $29, plus applicable tax, regardless of your chosen service provider.
2. Pay for a professional repair shop
Thanks to the Right to Repair movement, more and more options are available to repair your own devices. If you don't feel confident repairing a broken phone screen yourself, try contacting a local phone repair shop. Search on Google to find one, and carefully read the customer reviews to ensure they are trustworthy. For instance, you can rely on Best Buy's iPhone service and repair and sites like SquareTrade.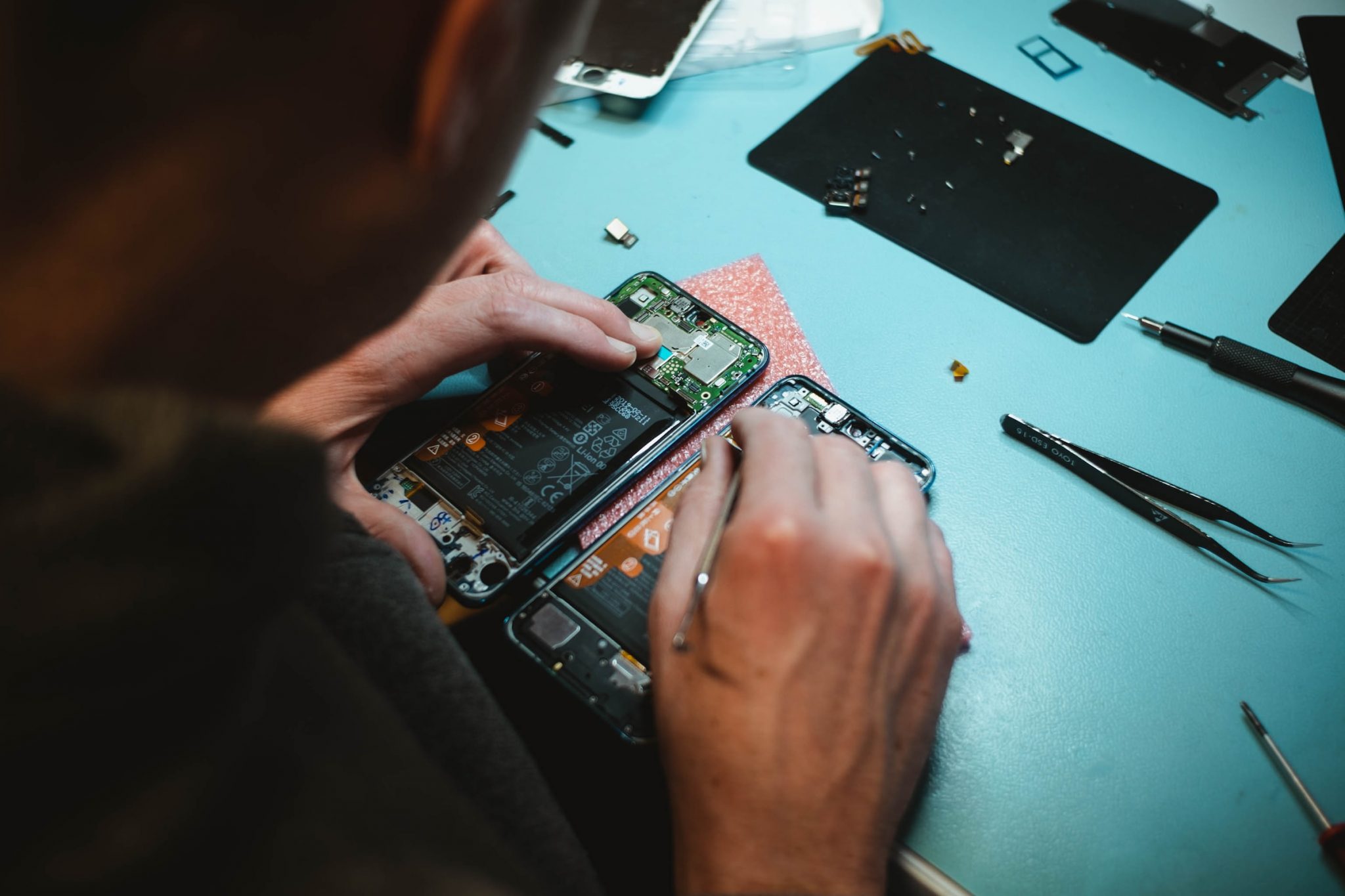 3. Put a screen protector
Yes, you can put a screen protector on a cracked phone screen, but only when the damage is minimal. For instance, if you put a screen protector on a broken screen where shards of glass are missing or loose, it won't be able to stick properly. If the display is still in one piece, you can put the screen protector to prevent further cracks or the spreading of the current ones. Nothing is sure, but it's worth trying since the screen protectors are usually very affordable.
4. Apply packing tape
If you want to keep using your phone with a broken screen and think it's worth it, you can cover the screen with a layer of packing tape and trim it with a precision knife. It will look like a screen protector and will avoid cuts and slicing up your fingers. You can get both on Amazon.
5. Replace the screen yourself
Let's get down to work! Replacing the screen yourself is possible, and you only need a good amount of motivation plus some step-by-step guide and, of course, a replacement screen you can get from third parties (which can be a bit expensive depending on your model). We recommend the iFixit phone repair page to learn how to replace a broken screen yourself.
6. Sell your phone to find a replacement
You can sell a phone with a cracked or broken screen in some stores. You won't afford a new model with the same characteristics with the money you'll get, but it's good extra cash you can keep to find a replacement. Just keep in mind that some times will give you credit to use on their own sites.
Once you have the money, consider getting a refurbished phone, which will cost you much less and work exactly the same as a new one.
Special offer: We partnered with Decluttr to have 10% extra on tech trade-ins (capped at $30 extra per category). Use the code REFURBME after you have chosen an iPhone replacement sold by Decluttr on our platform below:
7. Get a refurbished phone
To be honest, the pricey screen replacements combined with the hassle of having to repair the screen yourself or contacting a professional repair shop are often not worth it.
Instead, you can opt for buying a refurbished phone, which is nothing other than a previously owned phone that was returned, examined, cleaned, and repaired to ensure perfect working condition. They are sold for a much lower price than a brand-new phone and offer the same features.
To illustrate this, let's compare the cost of repairing or replacing an iPhone screen through Apple (subject to tax) versus what it would cost to get a refurbished iPhone from the Apple Store or third-party professional refurbishers. The prices of the refurbished iPhones shown in this table come from our comparison platform in real time, and they are sold by reliable sellers with solid backgrounds, like Apple Certified Refurbished, Amazon Renewed, and Back Market.
iPhone screen repair and refurbished model prices
Seeing these prices above, it's easy to know why an official screen replacement from manufacturers like Apple is not worth it in some models. This is especially true considering that a refurbished model will work the same as a factory-new product, although they can have different cosmetic conditions.
It's worth noting that those iPhones sold by Apple are almost indistinguishable from new ones (and are also more expensive) and that some other third-party merchants are selling Grade A iPhones in almost-perfect or perfect condition.
Here are all of the iPhones sold by Apple in real time, along with prices and cosmetic conditions: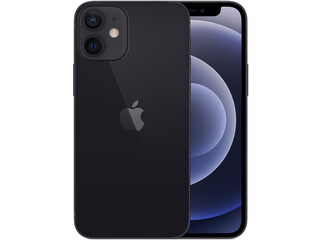 iPhone 12 mini
Unlocked
64GB storage
Black
Excellent condition, by Apple Store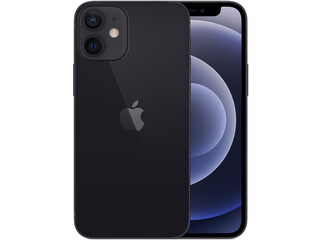 iPhone 12 mini
Unlocked
128GB storage
Black
Excellent condition, by Apple Store
iPhone 12
Unlocked
64GB storage
Black
Excellent condition, by Apple Store
What are the risks of using a cracked or broken phone screen?
You have likely seen a person using a phone with a cracked or broken phone screen. At first glance, it does not appear to be anything alarming, but the risks are there. Keep reading.
The cracks can spread
Once you have a crack on your display, this can spread quite quickly. The daily stress of having your phone in your pocket or bag and using it regularly can make a crack spread if you apply enough and constant pressure. Give it enough time, and your phone could look like a spider web, or you may damage the device irreversibly.
The glass shards can hurt you
The screens of today's phones are made of glass or acrylic. If it's broken, the sharp edges that form in the display can hurt your fingers when you swipe or use it as you normally do. This is especially important when we acknowledge that we tend to touch, tap, or swipe our phones an average of 2,617 a day, according to Dscout research. Furthermore, the glass shards can drop inside your pockets or purse and cut you while trying to reach for it.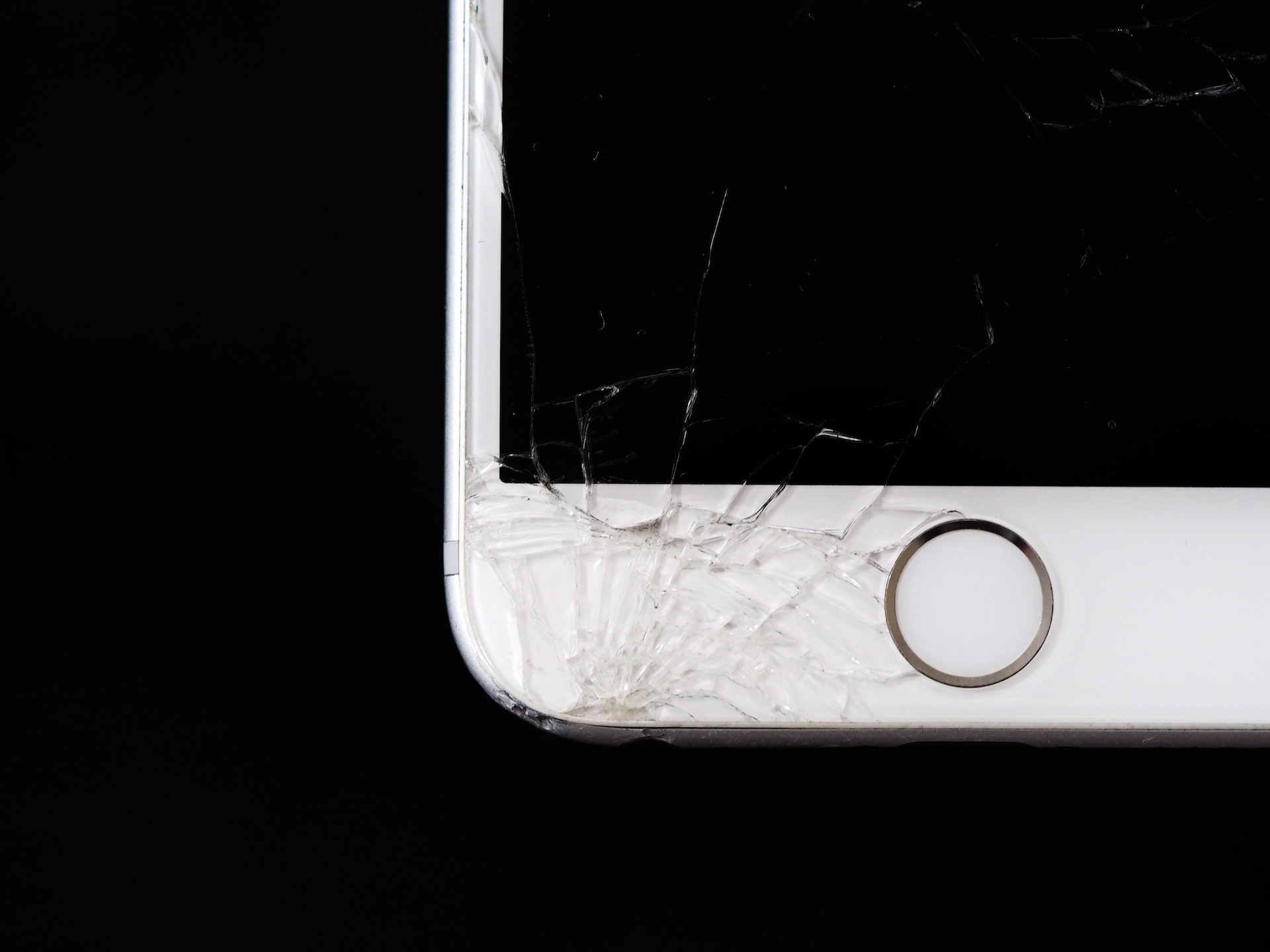 Touchscreen malfunction
A cracked phone screen can make the touchscreen not work as intended. Your handset may need more time to respond to touch, and simple tasks like messaging or scrolling social media can become a headache—if it doesn't stop working completely or start operating on its own.
Your phone is exposed
The glass and the screen are the first lines of protection for your phone's front. A broken screen means the device will be vulnerable, and the particles can penetrate the cracks, further damaging the inner components and making it potentially useless. Other elements like dust, dirt, and water can make their way in with similar results.
Eyestrain
Last but not least, deciphering what lies underneath the screen's spider web or cracks is not the most comfortable thing. This can cause eyestrain and unnecessary distractions. For example, if you are in a rush using your GPS, a cracked screen can distract you while driving. Your eyes can also become tired after long exposure using any app.
Takeaway
As we've seen in this article, buying a refurbished phone is often better than repairing a damaged phone screen. You can save time and effort looking for a reliable professional to fix the screen, from buying third-party materials to do it yourself, and other complications that may arise in the process.
The cost of replacing or fixing a broken phone screen is simply not worth it in many models, and you are better off buying a refurbished phone in these cases.
If you want a new phone and don't want to invest too much in a screen replacement, head on to RefurbMe now and start comparing the best refurbished iPhone deals from trustworthy sellers, including Apple. They all offer a warranty, are examined, repaired, and cleaned by professional refurbishers, work as brand-new products, and offer incredible discounts.
Good luck!