A good kid tablet is different from a good adult tablet. While you want a grown-up tablet to be slim, light, and fast. You want a tablet for kids to be cheap, rugged, and protected. The iPad is a suitable contender to be a good kid tablet. The best iPad for kids is versatile enough to keep up with a child's imagination. And affordable enough that repairing or replacing one won't break your budget. Finding the right one for your needs can be tricky especially with now so many iterations of Apple's iPads available in the market. RefurbMe here tries to reason a list with the best options of Refurbished iPads that cater to the issues that challenge the parents. And yet deliver the full iPad experience.
How to choose the best refurbished iPad for your kid
When you buy the basic iPad, you're guaranteed to get a versatile device that's equally good for creating or consuming content. Apple's operating system has tools to let you monitor your kids' tablet use and keep an eye on what applications they're using and for how long. Apple also has parental controls that can block apps, filter content, and prevent purchases. Also with the given situation today, a lot of schools are operating via online classes. And for this scenario, parents need a gadget that they can back up.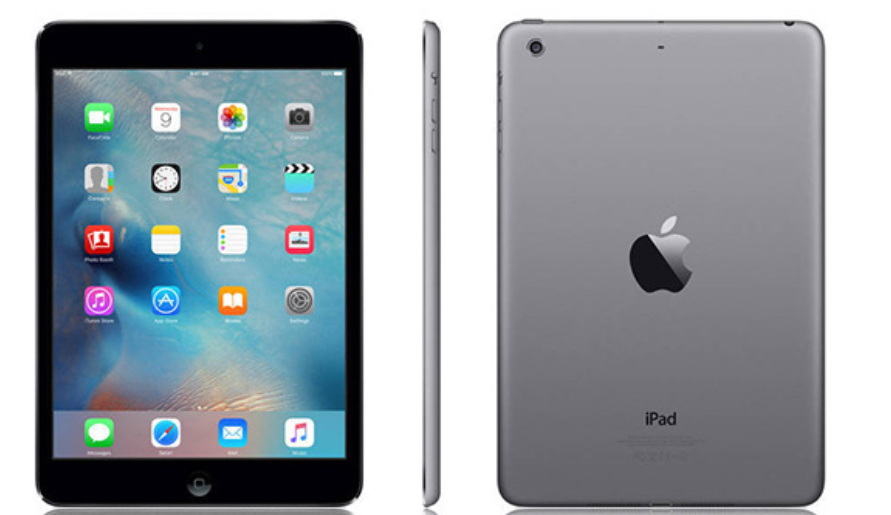 When you are buying a refurbished iPad for kids, you are already making sure about the budget constraints. But from deciding on which model suits your kids' requirements to researching its cheaper alternatives, the task at hand is huge. So to make things easy, RefurbMe comes us with three usabilities you need to consider before buying the best refurbished iPad for kids.
Portability
Apple sells iPads in a variety of screen sizes ranging from 7.9 to 11 inches. Size matters when choosing an iPad so that your child can actually handle and carry it without dropping it. Young children may not be able to lift and manipulate an iPad with a screen size that is larger than 10 inches. While pre-teens may not care for an iPad with a tiny screen that is smaller than 7 inches. So keeping in mind these factors we have two great options of iPad for your kids to consider. 
Refurbished iPad Mini 4
The iPad Mini 4 is one of the best smaller tablets Apple had created. It is a much better device than its predecessors. The iPad mini 4 has had a boost to its storage. You have now 128GB storage capacity in both Wi-Fi and cellular variants. The iPad Mini 4 is one of the most robust and premium-feeling tablets on the market. Furthermore, it is compatible with the iOS 15 but not with any of the generations of the Apple Pencil. However, it is definitely worth your kid's time and your investment.
Refurbished iPad Air 2
The iPad Air 2 is a feat of engineering that for the time pushed the limits of what makes a premium slate. With a keyboard accessory, it's a great portable writing tool. This is unlike the iPad Mini 2 and Mini 4, which are both just a tad too small for keyboards. Its screen is well-suited to watching movies. And it handles multitasking a bit better than the Mini 4.
Apple has announced that the iPadOS 15 is compatible with it. Consequently, you'll get features like seamless multitasking, an app library, and home screen widgets that can be placed anywhere. So if you want an iPad that can not only act as an entertainment zone but also as a learning tool for your kids this is the one for you. 
Budget
Before buying an iPad, it is a good idea to set a budget. Some of the high-end iPad models may be more versatile, which could be a good investment if several of your children will be sharing the device. But if budget is your constraint then going the refurbished route is for you. You can look into the pricier iPad models with larger hard drives and faster processors. When you shell out a huge amount of money you do want a product that can stand up to it. RefurbMe just has one of the best iPad for kids which has the best of both worlds. High performance and value for money. 
Refurbished iPad 6
With the arrival of this sixth-generation iPad in March 2018, we finally have a non-iPad Pro model that supports Apple Pencil. Given the price difference between it and the more premium iPad offerings, this was and continues to be a big deal. Perhaps the last Apple iPad to feature a 9.7-inch display, the 2018 iPad offers plenty of great features. That makes it our budget choice for kids.
The iPad 6 includes Apple's second-generation Touch ID fingerprint sensor built into the Home button. Battery life is also similar, it lasts up to 10 hours of surfing the web and watching a video. This is a great option if you want an iPad as a learning tool for your kid. As it is compatible with Apple Pencil too, your kid can sketch, draw or write and learn.
Maximum features and Performance
Choosing the best tablet for your child will be easier if you are assured of its intended purpose. Before you buy, make a determination about whether the tablet will be used for learning or for entertainment. Keep in mind that older kids might need to use the tablet to look up information for homework or school research projects. Pre-teens might even want to use the tablet for beginner coding and programming activities.
Tweens and teens might also want to use the tablet to create art and videos. If you have a little more budget we have the perfect iPad model that could be the best overall performer. 
Refurbished iPad 8
2018 (iPad 6) and 2020 (iPad 8) iPads go up to 128GB in storage, so you could just pay a little bit more and get the refurbished iPad 8. You're getting the latest and greatest that Apple has to offer at a very affordable price point, easily making it the best iPad for kids. The iPad has the new A12 Bionic chip inside, so it's a great upgrade over the previous generation for the entry-level iPad. The large 10.2-inch screen is also great for kids who want to play some games, watch videos, and even do school work. Plus, the regular iPad even has the Smart Connector, allowing support for the Apple Smart Keyboard and other Apple accessories.
The iPad, along with the iPad mini, are the only models of iPad that still retain the traditional Home button that many still prefer using. With the Home button, you get the Touch ID fingerprint sensor for biometrics. The iPad also has about 10 hours of battery life, which should be plenty to keep kids entertained. The newly launched 9th Gen iPad 2021 offers minor but meaningful improvements over its predecessors. But it's worth buying the older model. 
Take Away
Kids have a tendency to bump, drop and sit on things. So whichever iPad model you pick up for them, durability will be an important consideration. Especially if you plan to give it to a toddler or preschool-age child. The iPads are built to be rugged when handled by kids. But it's better to have a protective case placed around them. An iPad will always have some good apps, will grow with your kid, and can double as a pseudo-laptop for schoolwork.  
You may want to buy refurbished models which are very cheap. But the range contains iPad models that have become obsolete. If you still want to go ahead with the purchase of an older generation iPad like, iPad 2 or iPad mini 3 you can repurpose them into either an external monitor or a kitchen tablet. The refurbished iPads suggested by RefurbMe have really come down in price and give tremendous value for what you pay.
Apple iPad