An iPad is a powerful tablet capable of providing a near-complete experience. It's not just a tablet but a full computer in tablet form. However, the best iPad accessories can enhance your experience even more to provide more comfort, compatibility with other devices, and protection. Just think about adding a keyboard, a sturdy tablet stand, or a carrying case. Take a look at the best ten game-changing iPad accessories out there.
Tablet stand
A tablet stand gives you enough height and sturdiness to make your iPad more functional and comfortable from a distance.
One of the best iPad accessories for regular users and artists alike is the Parblo PR110 stand. It has a premium build quality at a reasonable price made of aluminum alloy with a smooth surface finish and beveled sides and edges. It has four ergonomic angle adjustments, and the hollow metal grid design helps dissipate heat.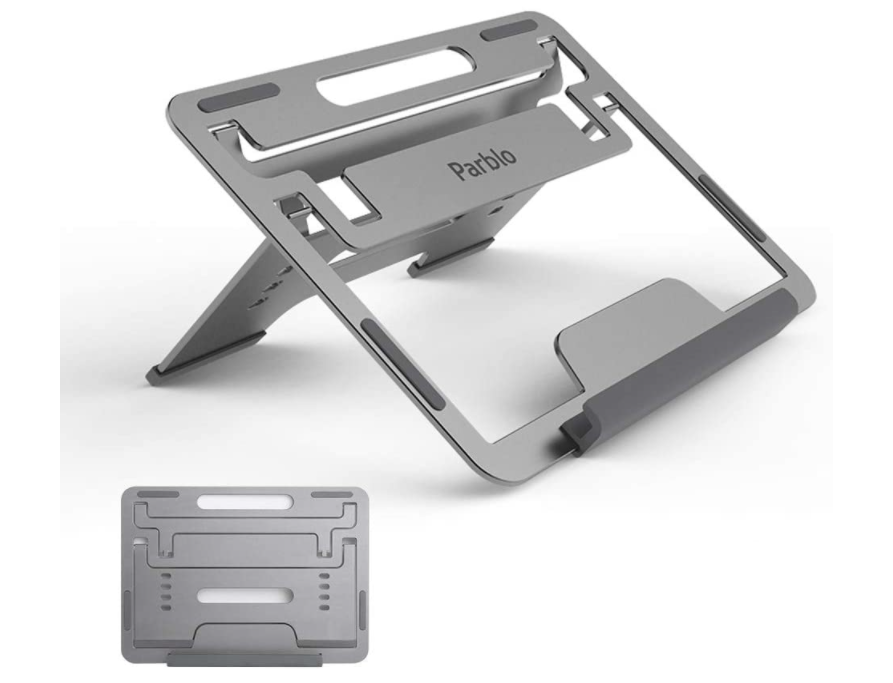 ⏩ Buy Parblo PR 110 tablet stand on Amazon
Apple Pencil
The Apple Pencil is one of the most useful tools for your iPad. These are the iPads that are currently compatible with the Apple Pencil:
1st generation Apple Pencil

iPad Pro 9.7″
iPad Pro 10.5″
iPad Pro 12.9″ (1st and 2nd generation)
iPad Air (3rd generation)
iPad (6th generation and later)
iPad mini (5th generation)

2nd generation Apple Pencil

iPad Pro 11″ (1st generation and later)
iPad Pro 12.9″ (3rd generation and later)
iPad Air (4th generation and later)
iPad mini (6th generation and later)
The Apple Pencil is one of the most valuable tools you can add to the iPad: it's excellent for navigating iPadOS, drawing, and handwriting, and it has an imperceptible delay as it moves across the display. If you press harder, the lines will be thicker, the same as a regular pencil does. It's also handy for marking up documents or signing them.
You can get a refurbished Apple Pencil on RefurbMe with substantial discounts (warranty included):
+1 deals
Apple Pencil
2nd generation
2018 release
Excellent condition, by Back Market
Wireless keyboard 
With a wireless keyboard, the iPad will turn basically into a home computer. If you add the trackpad to the equation, it becomes even more convenient.
We have chosen the Logitech Folio Touch, which has a trackpad and a smart connector. It is perfect for the iPad Pro 11-inch (1st, 2nd, and 3rd generations) and includes an Apple Pencil holder for more comfort. It can also connect via Apple's Smart Connector, so there's no need to worry about Bluetooth or charging it. Logitech also offers a variant for the iPad Air.
⏩ Buy Logitech Folio Touch wireless keyboard on Amazon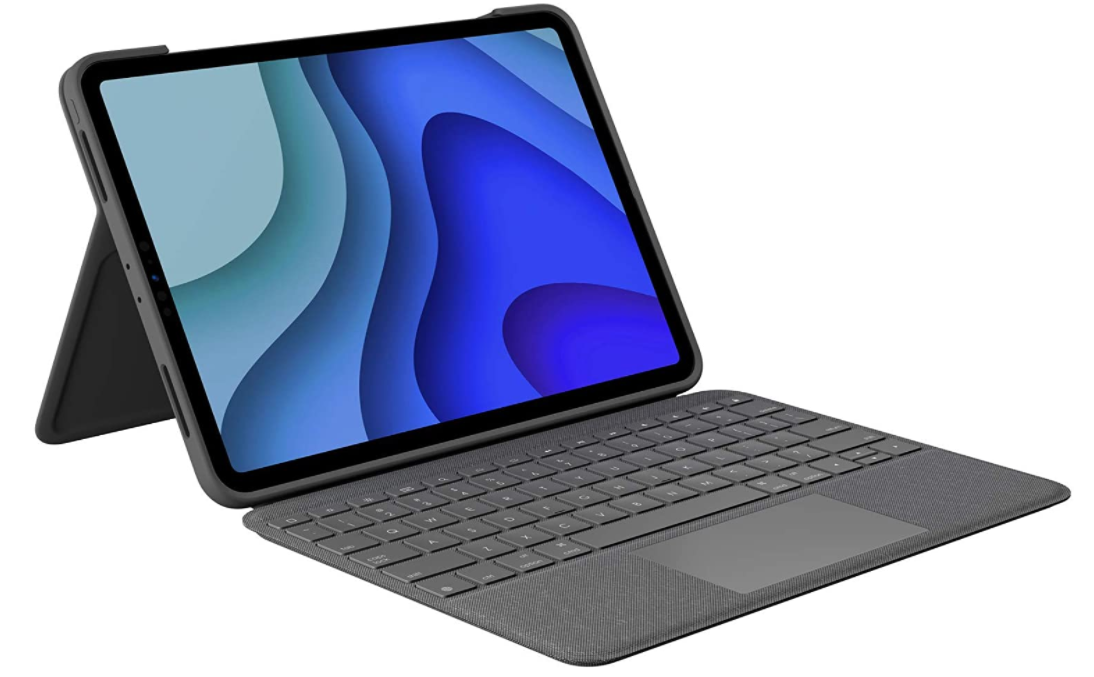 AirPods
Apple's AirPods are considered one of the best wireless earbuds. You don't even need to have an iPad or any other Apple device to use them since the AirPods are also compatible with Android and other gadgets.
However, the AirPods have excellent noise cancellation that can improve your experience using the iPad, especially if you enjoy listening to music, editing, playing games, or just want to enjoy the superb sound quality.
In addition, they come with several features tailored to Apple devices, like Siri and the option to switch between an iPhone, iPad, and Mac automatically.
+1 deals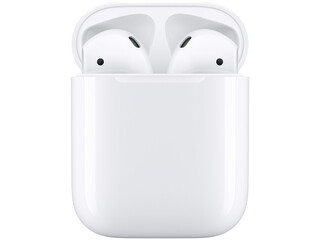 AirPods
1st generation
2016 release
Good condition, by Amazon
+1 deals
AirPods
2nd generation
2019 release
Excellent condition, by Back Market
AirPods
3rd generation
2021 release
Fair condition, by Back Market
Screen protector
The iPad has a robust screen with excellent quality, although you may want to protect it just in case.
Well, this is one of the most interesting iPad accessories with excellent reviews on Amazon: the Paperfeel Screen Protector. It's not only a protector but a paper-like complement for the screen that feels like you're writing on normal paper. It's also anti-glare, so it won't interfere with Face ID. On top of that, it provides an anti-skid surface for styluses—like the Apple Pencil—as you draw or write.
⏩ Buy Paperfeel Screen Protector on Amazon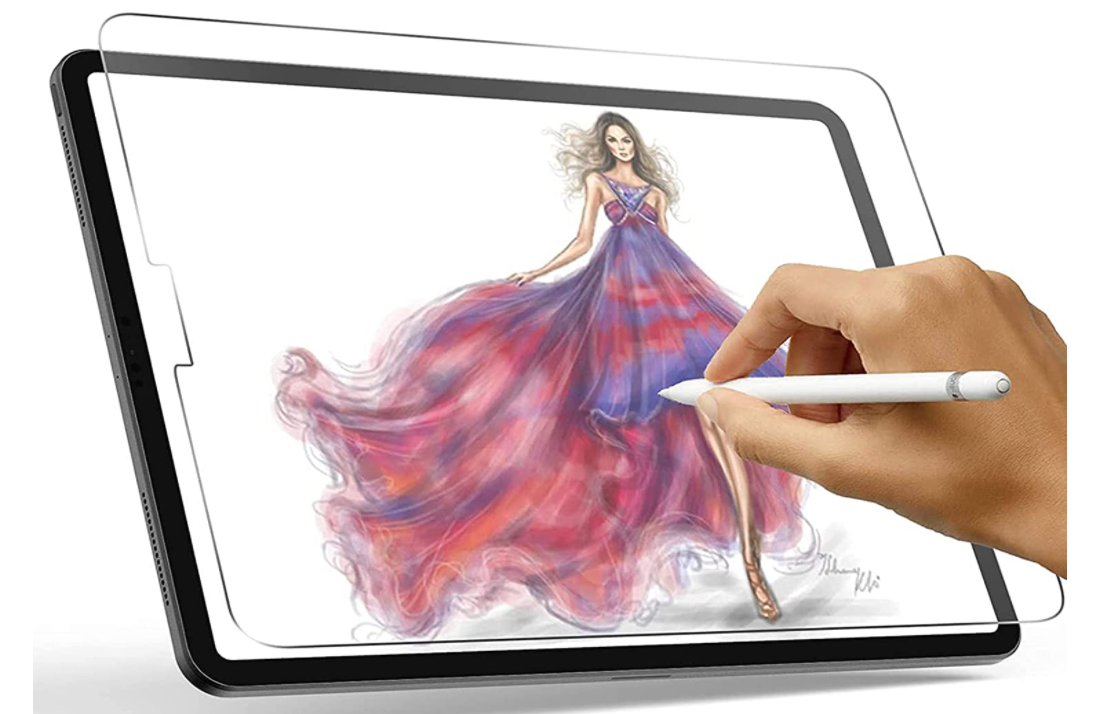 USB-C charging adapter
It's not the first time we have talked about the Hyphen-X USB-C, but we can't stress enough how important it can be to have this adapter. It can fast charge four devices simultaneously and at full speed. For instance, if you have an iPhone, you will be able to charge it while you also charge the iPad while using them both. Yay, productivity!
⏩ Buy Hyphen-X USB-C Charger on Amazon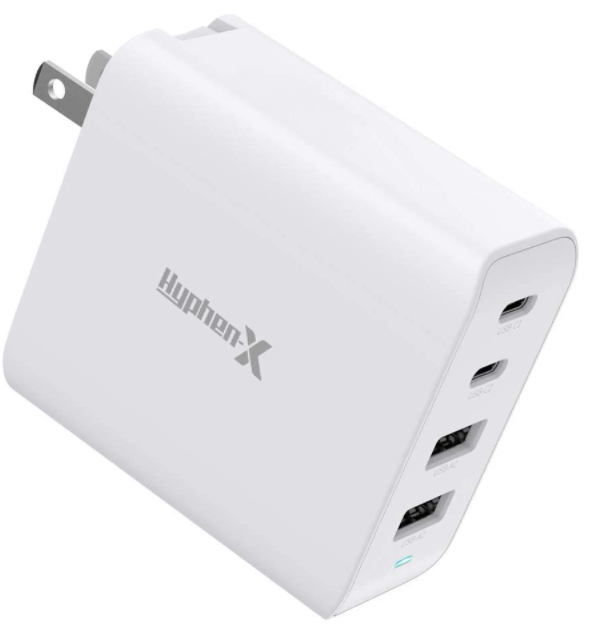 Type-C Hub
Over the years, Apple has made it easier to connect peripherals such as monitors, USB drives, SD Cards, and cameras to the iPad, but you can now connect a mouse or trackpad to iPads. As we mentioned, you can use the iPad as a desktop computer when you also connect a monitor and keyboard, as it has excellent performance.
If you want to connect a monitor and all the other accessories at the same time, you need a good USB-C hub. The TwelveSouth StayGo is a beautifully compact solution that provides all the extra needed ports. It includes HDMI, USB, SD/MicroSD, and Ethernet connections.
⏩ Buy Twelve South StayGo USB-C Hub on Amazon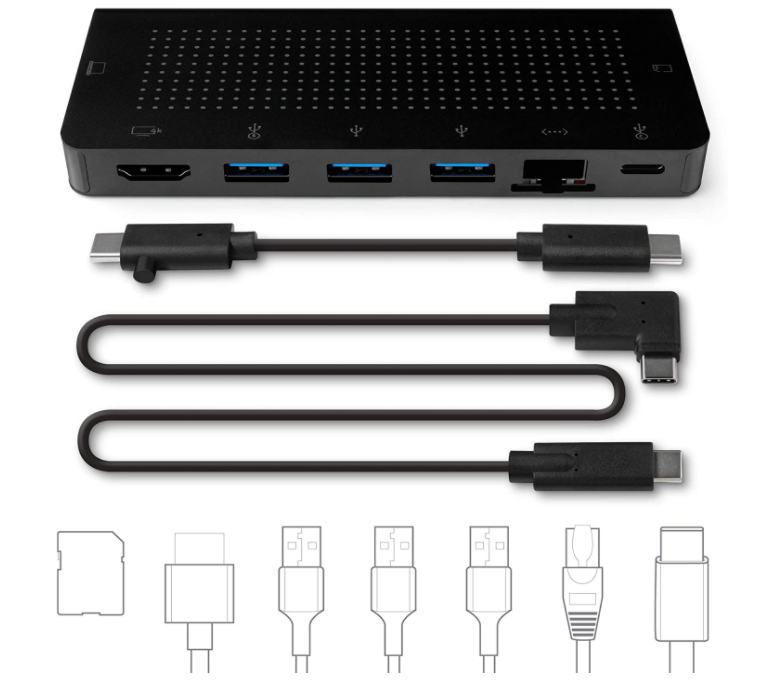 iPad case
A good iPad case offers a good level of protection and a display cover that can fold into angles, both for working and viewing content. The JETECH budget case surrounds the entire device and, like Apple's cover, folds back into two different heights of stands. There are trendier options in the market, although this is a more affordable option.
⏩ Buy JETech Case for iPad on Amazon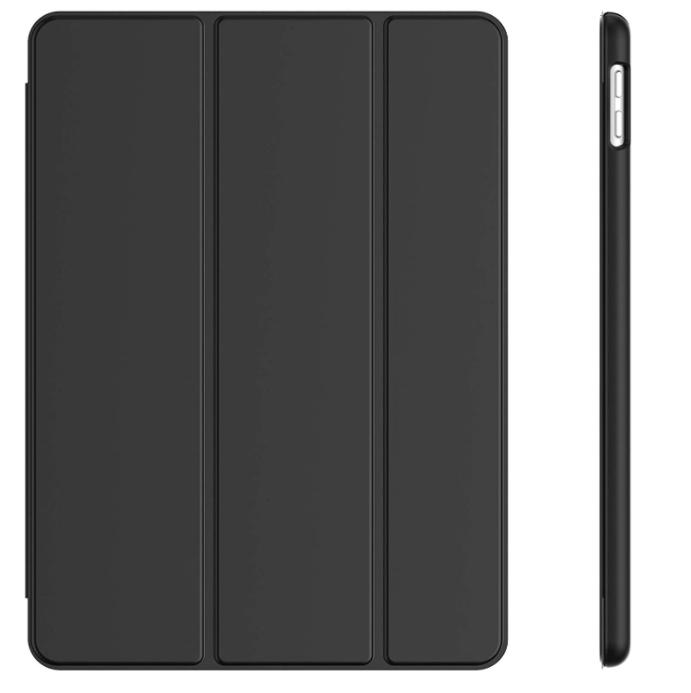 Power bank
A portable battery pack is one of the best iPad accessories if you are always on the go. The TG90° 10000mah Power Bank has a built-in type-C cable and 4 output ports. It can charge three devices simultaneously, and it's comfortable to carry around due to its slim design and small size—similar to the dimensions of the iPhone XR. Your iPad's battery will last even more if you carry this power bank with you, and it fits perfectly in your pocket.
⏩ Buy TG90° 10000mah Power Bank on Amazon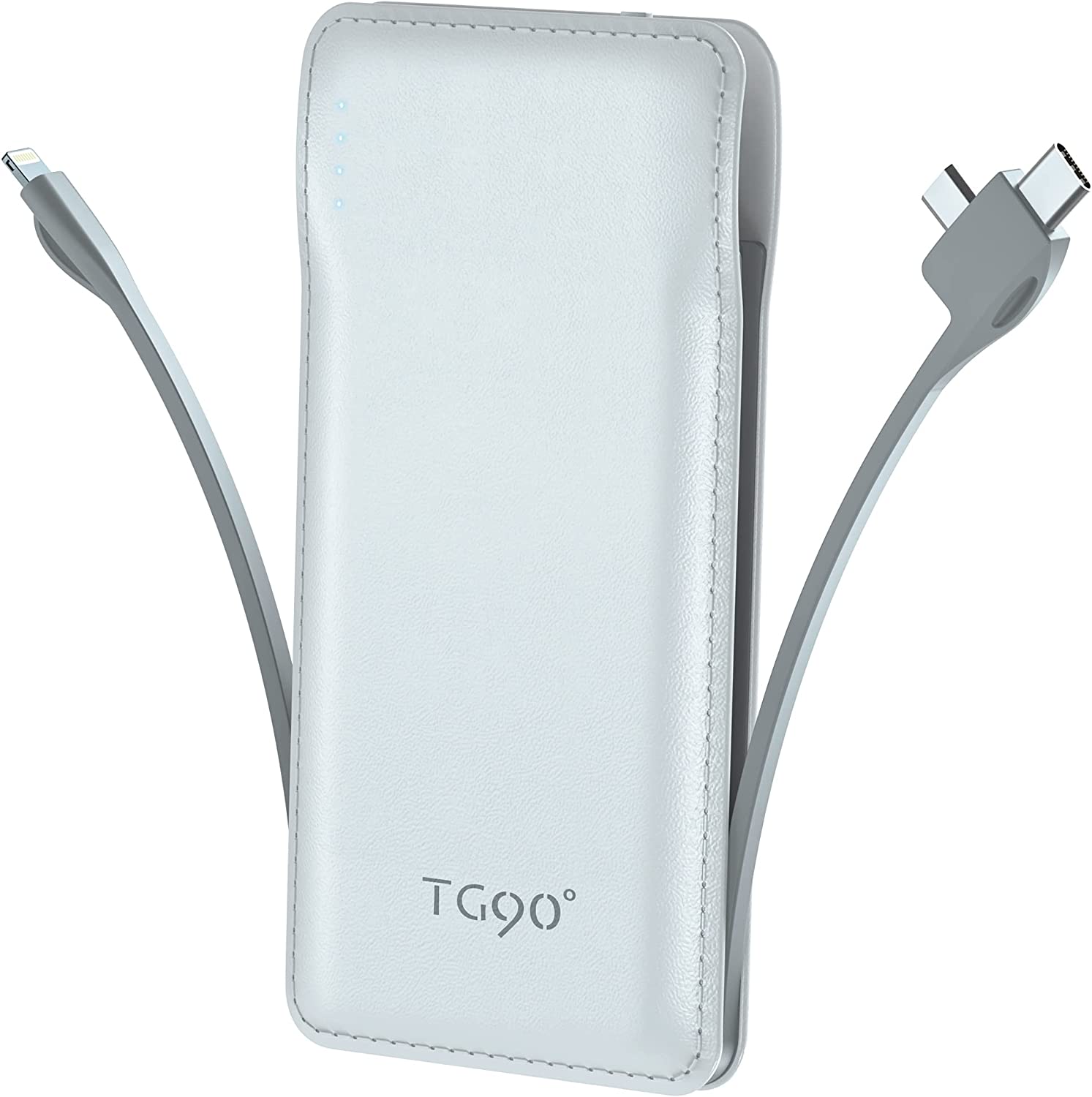 Apple Pencil case and stand
The Apple Pencil is not a cheap accessory for the iPad, and protecting it with a case is a good idea. The Belkin Apple Pencil Case stores your Apple Pencil when it's not in use and has a professional and sleek design. It neatly organizes all of the Apple Pencil components with separate compartments for the pencil cap and an extra tip. It also includes a stand that lets you prop up the Apple Pencil for easy access.
⏩ Buy Belkin Apple Pencil Case + Stand on Amazon