The Apple Pencil is the best thing you can have if you own an iPad. This almost must-to-have accessory can enhance your experience with the popular tablet greatly. This is because there are many apps that can benefit from using an Apple Pencil, whether drawing, modeling, notetaking, or even gaming apps. However, you can get the most out of the pencil itself with the best Apple Pencil accessories that can complement it in ways you didn't think about. Take a look at the following list with the items in no particular order and learn what they can do for you.
#1 – Belkin Case + Stand

The Belkin Apple Pencil case and stand is an elegant and valuable accessory for your iPad. It is no surprise that this is one of the best accessories for the Apple Pencil, which has remained on the list of bestsellers for a while now. It provides individual storage compartments that can hold the pencil, a lightning adapter, a pencil cap, and an extra pencil tip. In addition, it is made of fabric lining for added protection and has a protective lid on its exterior. If you travel a lot, magnets will keep the cover stay on tight.
✍ Compatibility: 1st generation
⏩ Buy Belkin Case + Stand on Amazon
#2 – Delidigi Silicone Case
This silicone case for the 2nd generation Apple Pencil is simple and thin, with double-tapping functionality. It not only protects your pencil but will also give you a better grip on the sometimes-slippery stylus. There are three color combinations to choose from, letting you personalize your Apple Pencil in a different and unique style.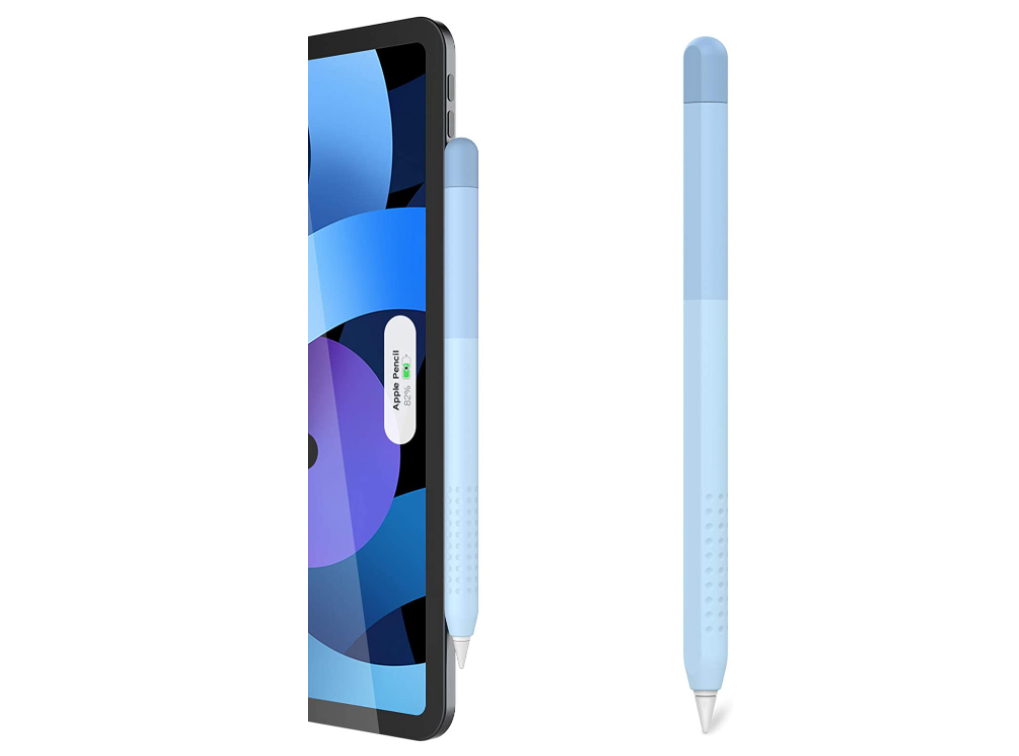 ✍ Compatibility: 2nd generation
⏩ Buy Delidigi Silicone Case for Apple Pencil 2nd Generation on Amazon
#3 – Ztylus Metal Protective Case
This slim pencil case improves the usability of the 1st generation Apple Pencil to provide additional protection and extra durability with its lightweight aluminum. The Ztylus Metal Protective Case has a thin frame for a sleek and polished look that can make you maintain fine control over your Apple Pencil without sacrificing accuracy. It's also a perfect accessory to minimize daily wear and accidental damage with its retractable design.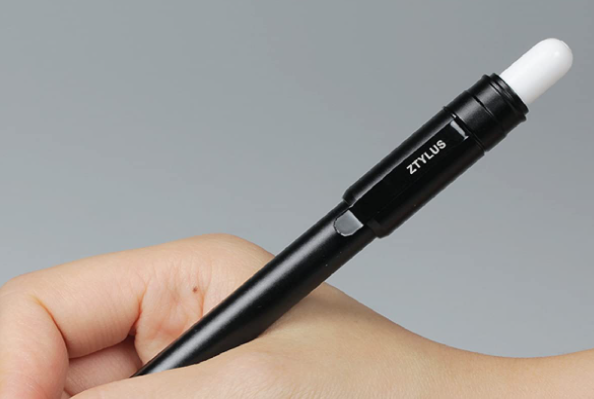 ✍ Compatibility: 1st generation
⏩ Buy Ztylus Metal Protective Case on Amazon
#4 – Thankscase Direct Charging Stand
This aluminum dock is a perfect addition to your workspace. It holds your pencil vertically and fits around your charging cable nicely. Furthermore, it stops your cord from tangling up and keeps the pencil insight. It works like a wonder for the 1st generation Apple Pencil, and you can directly charge your pencil with it.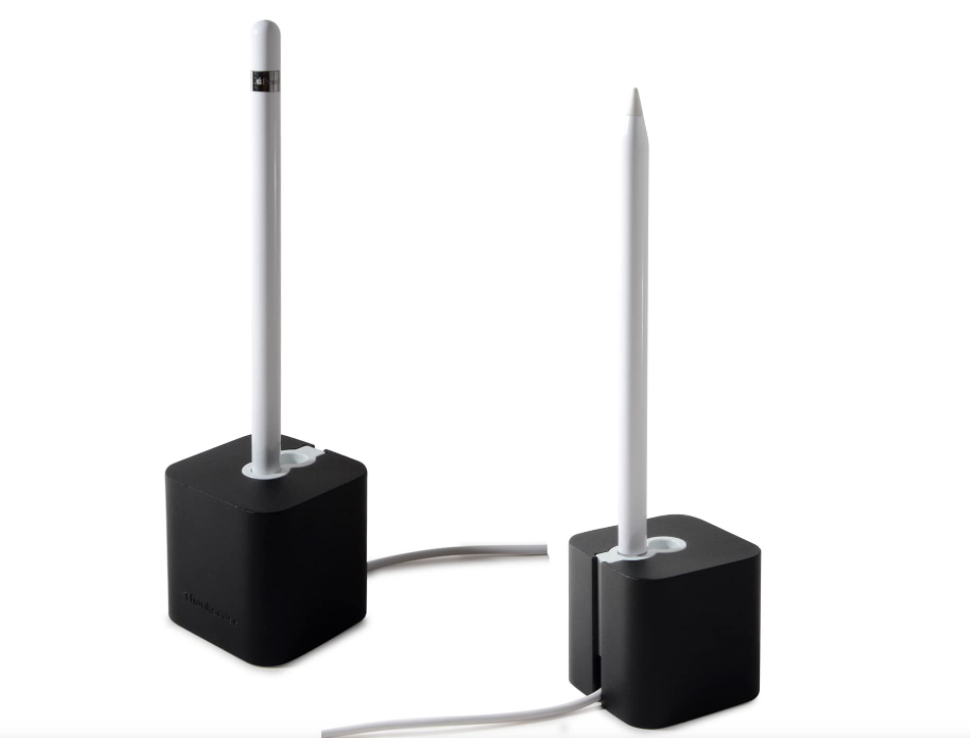 ✍ Compatibility: 1st generation
⏩ Buy Thankscase Direct Charging Stands on Amazon
#5 – Delidigi Silicone Nibs Caps 
These silicone caps fit both the original Apple Pencil 1st and the 2nd generation. The ultra-thin protector tips don't impact the writing performance. Moreover, it protects your iPad screen from scratching and protects the Apple Pencil from falling damage. Made from premium silicone with a non-slip coating inside, the Delidigi Silicone Nibs Caps can perfectly fit your Apple Pencil.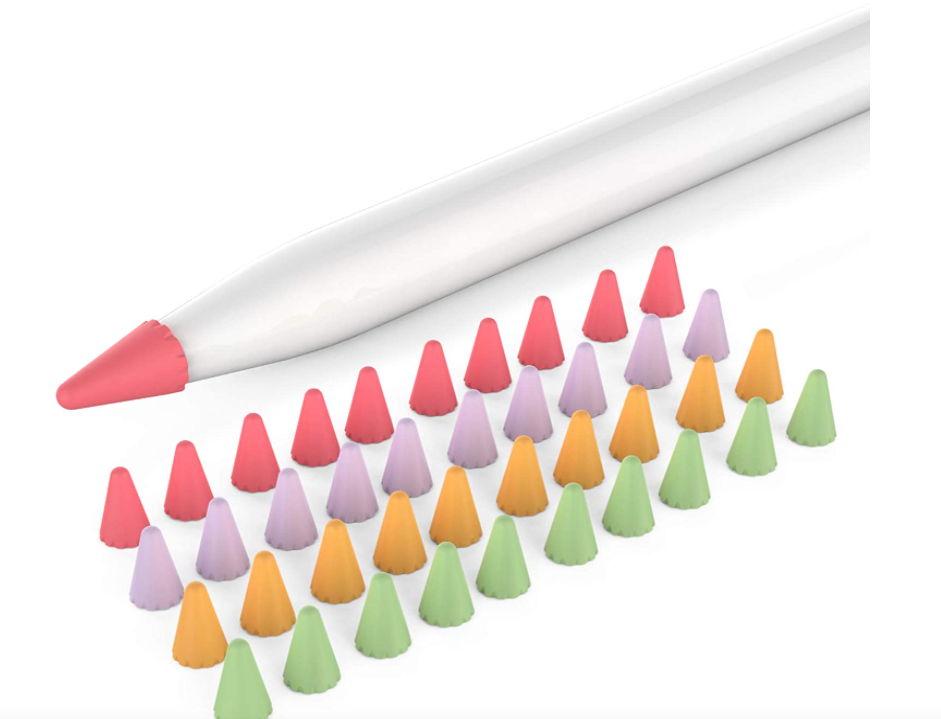 ✍ Compatibility: 1st and 2nd generation
⏩ Buy Delidigi Silicone Nibs Caps on Amazon
Takeaway
These accessories can increase the durability and comfort of your Apple Pencil, making it an indispensable part of your everyday iPad usage. If you want to explore further, we suggest you read our article on the best accessories for your iPad and find more ways to improve your experience with Apple's tablet. Good luck!