The iPad is designed to enhance the tablet experience. With new releases almost every year, upgrading and replacing the old version might get difficult. You might have an old one sitting around which you don't want to toss in the trash. However, it doesn't seem like it's good for much anymore. Indeed, there are plenty of reasons to keep that old iPad around. RefurbMe curates a list of 7 possible ways you can repurpose your old iPad.
Mount it on your car
One of the best features of your old iPad is its high-resolution camera. You can mount your iPad to your dashboard to monitor the traffic while you're driving. Dashboard cameras have become more popular as a way to protect consumers from fraud during traffic incidents. All you need is lots of video storage or a dash camera app. Then your old iPad can help protect your car.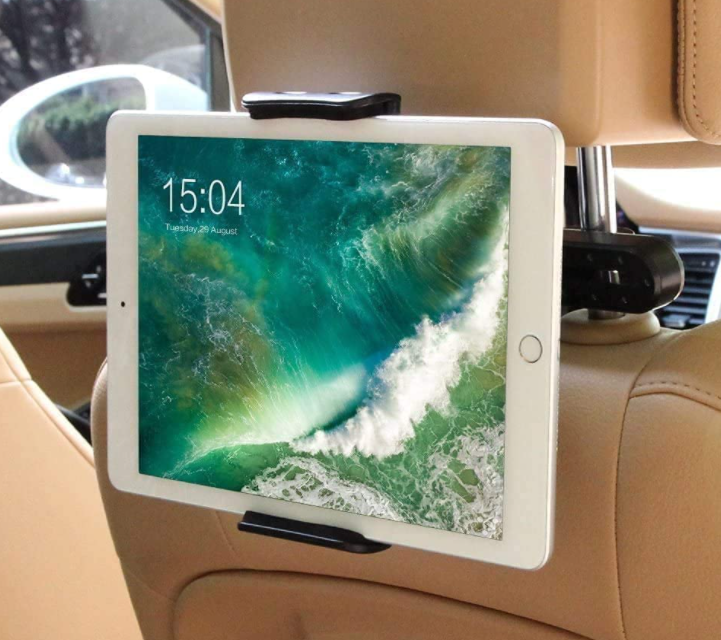 Or another way it can be used is as an entertainment/navigation system in the car. You can mount it near the driver's seat to access the navigation feature on a big screen. Or you can mount it in the back so that passengers can watch videos or play games.
Use the iPad as a second display
If you have a Mac and an iPad running on iPadOS 13 or later, with Apple's Sidecar you use the iPad as a second screen. The sidecar can be used wirelessly and can be accessed by clicking the AirPlay icon in the menu bar on your Mac and selecting your iPad. This will extend your Mac's screen onto your iPad.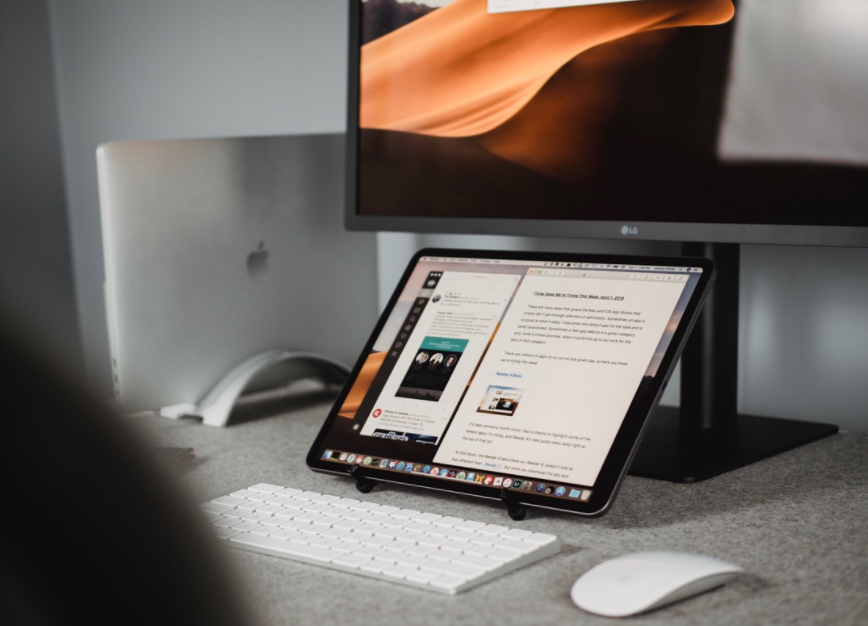 Another way you can repurpose your old iPad into a monitor is by using a Wifi connection and Apple's Air Display. It works with a free desktop client (available for both PC and Mac) over a Wi-Fi network to turn your iPad into a second (or third, or fourth) monitor.
A security camera for your house
If you can use it as a camera in your car, then you can use it as a camera in your home, too. The trick to mounting your iPad outdoors is finding a power source and keeping it protected from the natural and maybe human elements. If you can run a cable outside and mount the device undercover, you can run a video monitoring app over your Wi-Fi network continuously. You can pay for a cloud storage solution for a monthly subscription, or purchase extra storage to save your security footage right in your home.
A smart home controller
Smart home technology makes your home more comfortable and livable than ever before. Your iPad can function as an all-in-one thermostat, light switch, security panel, and theater system control. You can repurpose your old iPad to hack your home into the next generation for cheap, and it all works through your home Wi-Fi connection.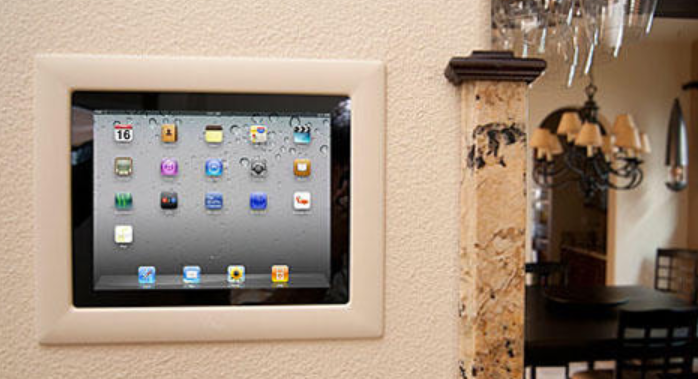 There are many universal remote control apps available today on App Store that function really well the iPadOS to control just about anything in your house that can be controlled. All you need is an iPad, a Wi-Fi network, and some specially designed hardware that converts Wi-Fi signals into various types of control.
Turn your iPad into a kitchen tablet
Tablets have carved a niche in the cooking space that nobody expected, but that makes perfect sense in the home. They're like high-tech recipe books with built-in timers, easy-to-check conversion charts, and the power of the Internet. Having an interactive instruction panel that's small and unobtrusive in the kitchen makes preparing even the most complicated dishes more accessible to inexperienced cooks. You can repurpose your old iPad into a dedicated kitchen tablet by slipping it into a protective cover. Or mount it on a wall or a cabinet, and downloading all your favorite cooking apps.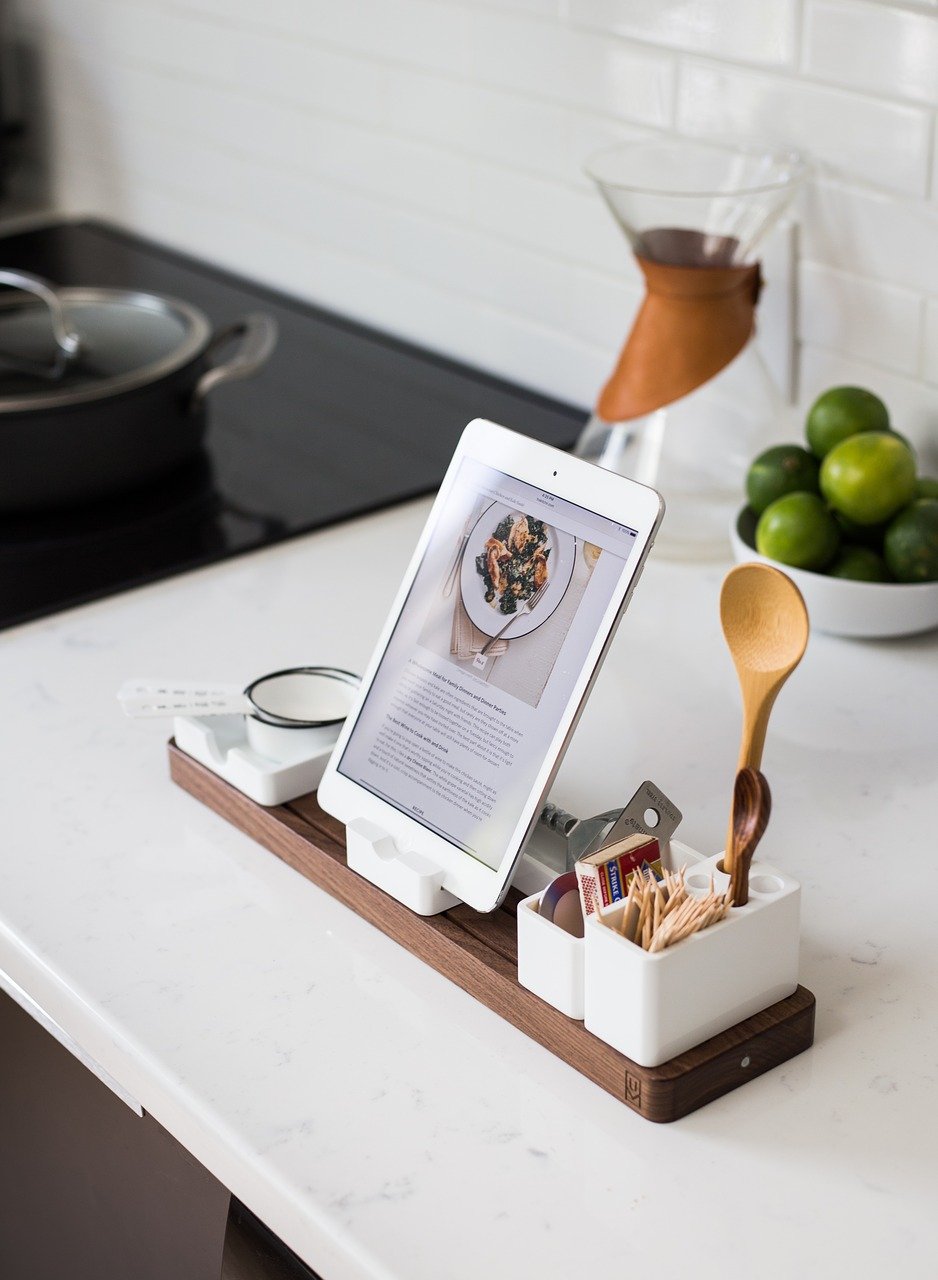 Find a tablet mount or stand that fits your preferred spot in the kitchen to add a little bit of 21st-century flavor to your dinner prep. An old iPad is especially great as a dedicated kitchen computer. You can easily swipe through information without having to fumble with cookbooks or scraps of paper.
e-book and Magazine reader
Whichever digital ecosystem you use for ebooks, you can access them on your iPad with ease. Apple's answer to digital books in Apple Books. You can browse the store to find new books, access everything you've read and want to read from Apple, as well as listen to audiobooks.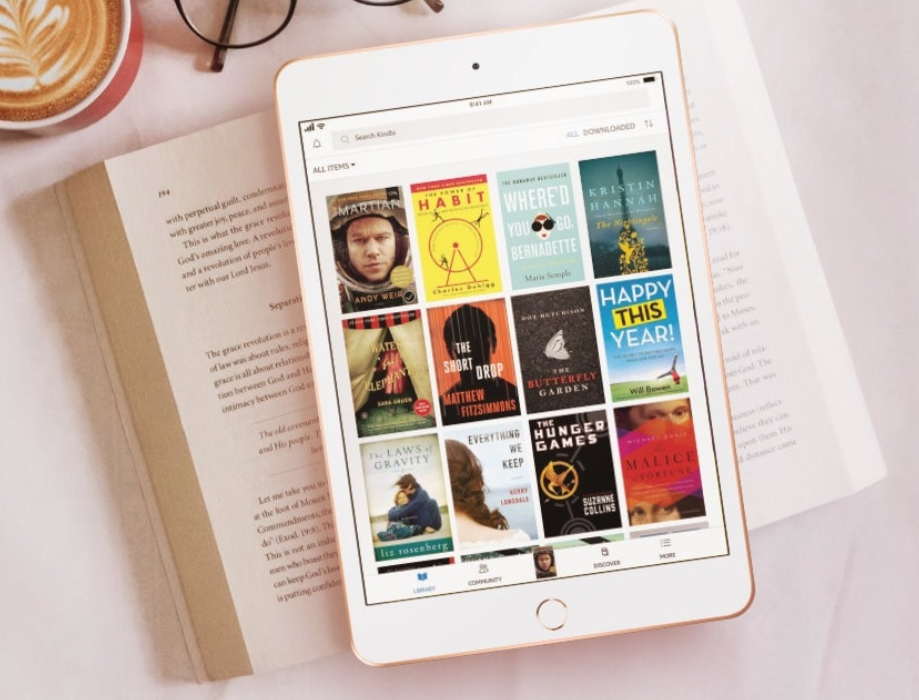 eBooks are much more affordable than physical copies. And you can choose from any of your favorite reading apps to get you started. Often eBook reader features sophisticated highlighting tools that allow you to annotate. And even upload your favorite passages to the cloud for later reference. This is one of the uses for your old iPad.
Trade-in your old iPad for a new or refurbished iPad
If you cannot find a way to repurpose your old iPad, then the best thing to do with it is to trade it for a new or a refurbished iPad. You can get great value out of your iPad towards the purchase of a new device by sending it back to Apple Store. Apple's trade-in program lets you trade in your old iPad for credit toward your next purchase. You can also apple for an Apple Gift Card which can be used anytime. The model or condition of the iPad doesn't matter, Apple can still process your trade-in. 
This is also a good way to put your efforts into saving the plant from the overflowing e-waste. Meanwhile, you get a brand new product at a discounted price. You can compare new and refurbished iPads from Apple stores via RefurbMe. We have a list of refurbishers who promise you the best deals with warranty, shipping & returns, and many more. 
iPad Air 3
Wi-Fi Only
64GB storage
Gold
2019 release
Excellent condition, by Apple Store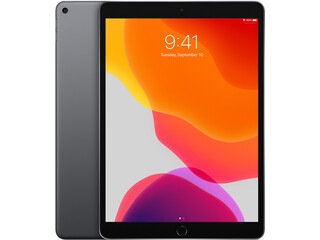 iPad Air 3
Wi-Fi Only
64GB storage
Space Gray
2019 release
Excellent condition, by Apple Store
iPad Air 3
Wi-Fi Only
64GB storage
Silver
2019 release
Excellent condition, by Apple Store
Or if you want to sell your old iPad our partners, Sell Your Mac, can assist you with that. They offer a free FedEx shipping label, a 30 Day Offer Guarantee, and a hassle-free selling experience. If you use our link to navigate to their site, you even get a $10 credit on your sale.
Take Away
The iPad was introduced as something of a miracle device. More comfortable than your phone and more convenient than your computer. Don't just let yours sit around collecting dust. There are plenty of ways you can repurpose your old iPad and make use of it.
Apple iPad