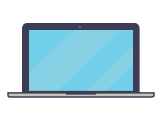 All MacBook Pro releases
Stats about when MacBook Pro are generaly refurbished and discontinued.
It takes on average 87 days to see a refurbished MacBook Pro on the market from its original release.
Since RefurbMe started collecting refurb data, a refurbished MacBook Pro was first seen in December 2010 at Apple Store. And globally it came with an average of 85% discount comparing to new.
Back to all categories
United States
Release Year: 2022

Release

Release Date

2022-06-06

Release Entry Price

$1,299

Refurbished Date

Refurb Lowest Price

$1,019

Average Discount

22%

Days from Release to Refurb

108

First Refurbisher

Max OS Compatibility

macOS 13

Discontinued Date

Days from Release to Discontinued

Release Year: 2021

Release

Release Date

2021-10-18

Release Entry Price

$1,999

Refurbished Date

Refurb Lowest Price

$1,336

Average Discount

33%

Days from Release to Refurb

44

First Refurbisher

Max OS Compatibility

macOS 13

Discontinued Date

Days from Release to Discontinued

Release

Release Date

2021-10-18

Release Entry Price

$2,499

Refurbished Date

Refurb Lowest Price

$2,276

Average Discount

9%

Days from Release to Refurb

123

First Refurbisher

Max OS Compatibility

macOS 13

Discontinued Date

Days from Release to Discontinued

Release

Release Date

2021-10-18

Release Entry Price

$2,499

Refurbished Date

Refurb Lowest Price

$1,583

Average Discount

37%

Days from Release to Refurb

44

First Refurbisher

Max OS Compatibility

macOS 13

Discontinued Date

Days from Release to Discontinued

Release

Release Date

2021-10-18

Release Entry Price

$2,699

Refurbished Date

Refurb Lowest Price

$2,649

Average Discount

2%

Days from Release to Refurb

44

First Refurbisher

Max OS Compatibility

macOS 13

Discontinued Date

Days from Release to Discontinued

Release Year: 2020

Release

Release Date

2020-11-10

Release Entry Price

$1,299

Refurbished Date

Refurb Lowest Price

$593

Average Discount

54%

Days from Release to Refurb

105

First Refurbisher

Max OS Compatibility

macOS 13

Discontinued Date

2022-06-06

Days from Release to Discontinued

573

Release

Release Date

2020-05-04

Release Entry Price

$1,499

Refurbished Date

Refurb Lowest Price

$504

Average Discount

66%

Days from Release to Refurb

101

First Refurbisher

Max OS Compatibility

macOS 13

Discontinued Date

2020-11-10

Days from Release to Discontinued

190

Release Year: 2019

Release

Release Date

2019-11-13

Release Entry Price

$2,399

Refurbished Date

Refurb Lowest Price

$725

Average Discount

70%

Days from Release to Refurb

55

First Refurbisher

Max OS Compatibility

macOS 13

Discontinued Date

2021-10-18

Days from Release to Discontinued

705

Release

Release Date

2019-05-21

Release Entry Price

$1,999

Refurbished Date

Refurb Lowest Price

$386

Average Discount

81%

Days from Release to Refurb

91

First Refurbisher

Max OS Compatibility

macOS 13

Discontinued Date

2019-11-13

Days from Release to Discontinued

176

Release

Release Date

2019-05-21

Release Entry Price

$2,399

Refurbished Date

Refurb Lowest Price

$627

Average Discount

74%

Days from Release to Refurb

30

First Refurbisher

Max OS Compatibility

macOS 13

Discontinued Date

2019-11-13

Days from Release to Discontinued

176

Release Year: 2018

Release

Release Date

2018-08-12

Release Entry Price

$2,399

Refurbished Date

Refurb Lowest Price

$425

Average Discount

82%

Days from Release to Refurb

69

First Refurbisher

Max OS Compatibility

macOS 13

Discontinued Date

2019-15-21

Days from Release to Discontinued

Release

Release Date

2018-07-12

Release Entry Price

$1,299

Refurbished Date

Refurb Lowest Price

$427

Average Discount

67%

Days from Release to Refurb

97

First Refurbisher

Max OS Compatibility

macOS 13

Discontinued Date

2019-05-21

Days from Release to Discontinued

313

Release Year: 2017

Release

Release Date

2017-06-05

Release Entry Price

$1,299

Refurbished Date

Refurb Lowest Price

$277

Average Discount

79%

Days from Release to Refurb

3

First Refurbisher

Max OS Compatibility

macOS 13

Discontinued Date

2018-07-09

Days from Release to Discontinued

399

Release

Release Date

2017-06-05

Release Entry Price

$2,399

Refurbished Date

Refurb Lowest Price

$414

Average Discount

83%

Days from Release to Refurb

128

First Refurbisher

Max OS Compatibility

macOS 13

Discontinued Date

2018-07-12

Days from Release to Discontinued

402

Release Year: 2016

Release

Release Date

2016-10-27

Release Entry Price

$1,799

Refurbished Date

Refurb Lowest Price

$316

Average Discount

82%

Days from Release to Refurb

64

First Refurbisher

Max OS Compatibility

macOS 12 (Monterey)

Discontinued Date

2017-06-05

Days from Release to Discontinued

221

Release

Release Date

2016-10-27

Release Entry Price

$2,399

Refurbished Date

Refurb Lowest Price

$304

Average Discount

87%

Days from Release to Refurb

145

First Refurbisher

Max OS Compatibility

macOS 12 (Monterey)

Discontinued Date

2017-06-05

Days from Release to Discontinued

221

Release Year: 2015

Release

Release Date

2015-05-19

Release Entry Price

$1,999

Refurbished Date

Refurb Lowest Price

$289

Average Discount

86%

Days from Release to Refurb

429

First Refurbisher

Max OS Compatibility

macOS 12 (Monterey)

Discontinued Date

2018-07-12

Days from Release to Discontinued

1150

Release

Release Date

2015-03-09

Release Entry Price

$1,299

Refurbished Date

Refurb Lowest Price

$215

Average Discount

83%

Days from Release to Refurb

500

First Refurbisher

Max OS Compatibility

macOS 12 (Monterey)

Discontinued Date

2017-06-05

Days from Release to Discontinued

819

Release Year: 2014

Release

Release Date

2014-07-29

Release Entry Price

$1,299

Refurbished Date

Refurb Lowest Price

$179

Average Discount

86%

Days from Release to Refurb

95

First Refurbisher

Max OS Compatibility

macOS 11 (Big Sur)

Discontinued Date

2015-03-09

Days from Release to Discontinued

223

Release

Release Date

2014-07-29

Release Entry Price

$1,999

Refurbished Date

Refurb Lowest Price

$214

Average Discount

89%

Days from Release to Refurb

100

First Refurbisher

Max OS Compatibility

macOS 11 (Big Sur)

Discontinued Date

2015-05-19

Days from Release to Discontinued

294

Release Year: 2013

Release

Release Date

2013-10-22

Release Entry Price

$1,299

Refurbished Date

Refurb Lowest Price

$188

Average Discount

86%

Days from Release to Refurb

85

First Refurbisher

Max OS Compatibility

macOS 11 (Big Sur)

Discontinued Date

2014-07-29

Days from Release to Discontinued

280

Release

Release Date

2013-10-22

Release Entry Price

$1,999

Refurbished Date

Refurb Lowest Price

$235

Average Discount

88%

Days from Release to Refurb

83

First Refurbisher

Max OS Compatibility

macOS 11 (Big Sur)

Discontinued Date

2014-07-29

Days from Release to Discontinued

280

Release

Release Date

2013-02-13

Release Entry Price

$1,699

Refurbished Date

Refurb Lowest Price

$173

Average Discount

90%

Days from Release to Refurb

74

First Refurbisher

Max OS Compatibility

macOS 10.15 (Catalina)

Discontinued Date

2013-10-22

Days from Release to Discontinued

251

Release

Release Date

2013-02-13

Release Entry Price

$2,199

Refurbished Date

Refurb Lowest Price

$222

Average Discount

90%

Days from Release to Refurb

175

First Refurbisher

Max OS Compatibility

macOS 10.15 (Catalina)

Discontinued Date

2013-10-22

Days from Release to Discontinued

251

Release Year: 2012

Release

Release Date

2012-10-23

Release Entry Price

$1,699

Refurbished Date

Refurb Lowest Price

$209

Average Discount

88%

Days from Release to Refurb

86

First Refurbisher

Max OS Compatibility

macOS 10.15 (Catalina)

Discontinued Date

2013-10-22

Days from Release to Discontinued

364

Release

Release Date

2012-06-11

Release Entry Price

$1,399

Refurbished Date

Refurb Lowest Price

$118

Average Discount

92%

Days from Release to Refurb

52

First Refurbisher

Max OS Compatibility

macOS 10.15 (Catalina)

Discontinued Date

2016-10-27

Days from Release to Discontinued

1599

Release

Release Date

2012-06-11

Release Entry Price

$2,199

Refurbished Date

Refurb Lowest Price

$178

Average Discount

92%

Days from Release to Refurb

85

First Refurbisher

Max OS Compatibility

macOS 10.15 (Catalina)

Discontinued Date

2013-02-13

Days from Release to Discontinued

247

Release Year: 2011

Release

Release Date

2011-10-24

Release Entry Price

$1,399

Refurbished Date

Refurb Lowest Price

$134

Average Discount

90%

Days from Release to Refurb

81

First Refurbisher

Max OS Compatibility

macOS 10.13 (High Sierra)

Discontinued Date

2012-06-11

Days from Release to Discontinued

231

Release

Release Date

2011-10-24

Release Entry Price

$1,999

Refurbished Date

Refurb Lowest Price

$128

Average Discount

94%

Days from Release to Refurb

88

First Refurbisher

Max OS Compatibility

macOS 10.13 (High Sierra)

Discontinued Date

2012-06-11

Days from Release to Discontinued

231

Release

Release Date

2011-10-24

Release Entry Price

$2,599

Refurbished Date

Refurb Lowest Price

$350

Average Discount

87%

Days from Release to Refurb

110

First Refurbisher

Max OS Compatibility

macOS 10.13 (High Sierra)

Discontinued Date

2012-06-11

Days from Release to Discontinued

231

Release

Release Date

2011-02-24

Release Entry Price

$1,449

Refurbished Date

Refurb Lowest Price

$121

Average Discount

92%

Days from Release to Refurb

56

First Refurbisher

Max OS Compatibility

macOS 10.13 (High Sierra)

Discontinued Date

2011-10-24

Days from Release to Discontinued

242

Release

Release Date

2011-02-24

Release Entry Price

$1,999

Refurbished Date

Refurb Lowest Price

$339

Average Discount

83%

Days from Release to Refurb

84

First Refurbisher

Max OS Compatibility

macOS 10.13 (High Sierra)

Discontinued Date

2011-10-24

Days from Release to Discontinued

242

Release Year: 2010

Release

Release Date

2010-04-13

Release Entry Price

$2,099

Refurbished Date

Refurb Lowest Price

$179

Average Discount

91%

Days from Release to Refurb

260

First Refurbisher

Max OS Compatibility

macOS 10.13 (High Sierra)

Discontinued Date

2011-02-24

Days from Release to Discontinued

317

Release

Release Date

2010-04-13

Release Entry Price

$2,499

Refurbished Date

Refurb Lowest Price

$218

Average Discount

91%

Days from Release to Refurb

260

First Refurbisher

Max OS Compatibility

macOS 10.13 (High Sierra)

Discontinued Date

2011-02-24

Days from Release to Discontinued

317