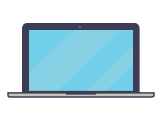 All MacBook Pro releases
Stats about when MacBook Pro are generaly refurbished and discontinued.
It takes on average 86 days to see a refurbished MacBook Pro on the market from its original release.
Since RefurbMe started collecting refurb data, a refurbished MacBook Pro was first seen in December 2010 at Apple Store. And globally it came with an average of 87% discount comparing to new.
Back to all categories
United States
Release Year: 2023

Release

Release Date

2023-10-17

Release Entry Price

$2,499

Refurbished Date

Refurb Lowest Price

Average Discount

Days from Release to Refurb

First Refurbisher

Max OS Compatibility

macOS 14 (Sonoma)

Discontinued Date

Days from Release to Discontinued

Release

Release Date

2023-10-17

Release Entry Price

$2,699

Refurbished Date

Refurb Lowest Price

Average Discount

Days from Release to Refurb

First Refurbisher

Max OS Compatibility

macOS 14 (Sonoma)

Discontinued Date

Days from Release to Discontinued

Release

Release Date

2023-01-17

Release Entry Price

$1,999

Refurbished Date

Refurb Lowest Price

$1,519

Average Discount

24%

Days from Release to Refurb

27

First Refurbisher

Max OS Compatibility

macOS 14 (Sonoma)

Discontinued Date

Days from Release to Discontinued

Release

Release Date

2023-01-17

Release Entry Price

$2,499

Refurbished Date

Refurb Lowest Price

$2,417

Average Discount

3%

Days from Release to Refurb

68

First Refurbisher

Max OS Compatibility

macOS 14 (Sonoma)

Discontinued Date

Days from Release to Discontinued

Release Year: 2022

Release

Release Date

2022-06-06

Release Entry Price

$1,299

Refurbished Date

Refurb Lowest Price

$941

Average Discount

28%

Days from Release to Refurb

108

First Refurbisher

Max OS Compatibility

macOS 14 (Sonoma)

Discontinued Date

Days from Release to Discontinued

Release Year: 2021

Release

Release Date

2021-10-18

Release Entry Price

$1,999

Refurbished Date

Refurb Lowest Price

$1,081

Average Discount

46%

Days from Release to Refurb

44

First Refurbisher

Max OS Compatibility

macOS 14 (Sonoma)

Discontinued Date

2023-01-17

Days from Release to Discontinued

456

Release

Release Date

2021-10-18

Release Entry Price

$2,499

Refurbished Date

Refurb Lowest Price

$1,631

Average Discount

35%

Days from Release to Refurb

123

First Refurbisher

Max OS Compatibility

macOS 14 (Sonoma)

Discontinued Date

2023-01-17

Days from Release to Discontinued

456

Release

Release Date

2021-10-18

Release Entry Price

$2,499

Refurbished Date

Refurb Lowest Price

$1,223

Average Discount

51%

Days from Release to Refurb

44

First Refurbisher

Max OS Compatibility

macOS 14 (Sonoma)

Discontinued Date

2023-01-17

Days from Release to Discontinued

456

Release

Release Date

2021-10-18

Release Entry Price

$2,699

Refurbished Date

Refurb Lowest Price

$1,728

Average Discount

36%

Days from Release to Refurb

44

First Refurbisher

Max OS Compatibility

macOS 14 (Sonoma)

Discontinued Date

2023-01-17

Days from Release to Discontinued

456

Release Year: 2020

Release

Release Date

2020-11-10

Release Entry Price

$1,299

Refurbished Date

Refurb Lowest Price

$622

Average Discount

52%

Days from Release to Refurb

105

First Refurbisher

Max OS Compatibility

macOS 14 (Sonoma)

Discontinued Date

2022-06-06

Days from Release to Discontinued

573

Release

Release Date

2020-05-04

Release Entry Price

$1,499

Refurbished Date

Refurb Lowest Price

$458

Average Discount

69%

Days from Release to Refurb

101

First Refurbisher

Max OS Compatibility

macOS 14 (Sonoma)

Discontinued Date

2020-11-10

Days from Release to Discontinued

190

Release Year: 2019

Release

Release Date

2019-11-13

Release Entry Price

$2,399

Refurbished Date

Refurb Lowest Price

$487

Average Discount

80%

Days from Release to Refurb

55

First Refurbisher

Max OS Compatibility

macOS 14 (Sonoma)

Discontinued Date

2021-10-18

Days from Release to Discontinued

705

Release

Release Date

2019-05-21

Release Entry Price

$1,999

Refurbished Date

Refurb Lowest Price

$356

Average Discount

82%

Days from Release to Refurb

91

First Refurbisher

Max OS Compatibility

macOS 14 (Sonoma)

Discontinued Date

2019-11-13

Days from Release to Discontinued

176

Release

Release Date

2019-05-21

Release Entry Price

$2,399

Refurbished Date

Refurb Lowest Price

$597

Average Discount

75%

Days from Release to Refurb

30

First Refurbisher

Max OS Compatibility

macOS 14 (Sonoma)

Discontinued Date

2019-11-13

Days from Release to Discontinued

176

Release Year: 2018

Release

Release Date

2018-08-12

Release Entry Price

$2,399

Refurbished Date

Refurb Lowest Price

$425

Average Discount

82%

Days from Release to Refurb

69

First Refurbisher

Max OS Compatibility

macOS 14 (Sonoma)

Discontinued Date

2019-15-21

Days from Release to Discontinued

Release

Release Date

2018-07-12

Release Entry Price

$1,299

Refurbished Date

Refurb Lowest Price

$326

Average Discount

75%

Days from Release to Refurb

97

First Refurbisher

Max OS Compatibility

macOS 14 (Sonoma)

Discontinued Date

2019-05-21

Days from Release to Discontinued

313

Release Year: 2017

Release

Release Date

2017-06-05

Release Entry Price

$1,299

Refurbished Date

Refurb Lowest Price

$265

Average Discount

80%

Days from Release to Refurb

3

First Refurbisher

Max OS Compatibility

macOS 13 (Ventura)

Discontinued Date

2018-07-09

Days from Release to Discontinued

399

Release

Release Date

2017-06-05

Release Entry Price

$2,399

Refurbished Date

Refurb Lowest Price

$356

Average Discount

85%

Days from Release to Refurb

128

First Refurbisher

Max OS Compatibility

macOS 13 (Ventura)

Discontinued Date

2018-07-12

Days from Release to Discontinued

402

Release Year: 2016

Release

Release Date

2016-10-27

Release Entry Price

$1,799

Refurbished Date

Refurb Lowest Price

$275

Average Discount

85%

Days from Release to Refurb

64

First Refurbisher

Max OS Compatibility

macOS 12 (Monterey)

Discontinued Date

2017-06-05

Days from Release to Discontinued

221

Release

Release Date

2016-10-27

Release Entry Price

$2,399

Refurbished Date

Refurb Lowest Price

$304

Average Discount

87%

Days from Release to Refurb

145

First Refurbisher

Max OS Compatibility

macOS 12 (Monterey)

Discontinued Date

2017-06-05

Days from Release to Discontinued

221

Release Year: 2015

Release

Release Date

2015-05-19

Release Entry Price

$1,999

Refurbished Date

Refurb Lowest Price

$244

Average Discount

88%

Days from Release to Refurb

429

First Refurbisher

Max OS Compatibility

macOS 12 (Monterey)

Discontinued Date

2018-07-12

Days from Release to Discontinued

1150

Release

Release Date

2015-03-09

Release Entry Price

$1,299

Refurbished Date

Refurb Lowest Price

$150

Average Discount

88%

Days from Release to Refurb

500

First Refurbisher

Max OS Compatibility

macOS 12 (Monterey)

Discontinued Date

2017-06-05

Days from Release to Discontinued

819

Release Year: 2014

Release

Release Date

2014-07-29

Release Entry Price

$1,299

Refurbished Date

Refurb Lowest Price

$163

Average Discount

87%

Days from Release to Refurb

95

First Refurbisher

Max OS Compatibility

macOS 11 (Big Sur)

Discontinued Date

2015-03-09

Days from Release to Discontinued

223

Release

Release Date

2014-07-29

Release Entry Price

$1,999

Refurbished Date

Refurb Lowest Price

$203

Average Discount

90%

Days from Release to Refurb

100

First Refurbisher

Max OS Compatibility

macOS 11 (Big Sur)

Discontinued Date

2015-05-19

Days from Release to Discontinued

294

Release Year: 2013

Release

Release Date

2013-10-22

Release Entry Price

$1,299

Refurbished Date

Refurb Lowest Price

$152

Average Discount

88%

Days from Release to Refurb

85

First Refurbisher

Max OS Compatibility

macOS 11 (Big Sur)

Discontinued Date

2014-07-29

Days from Release to Discontinued

280

Release

Release Date

2013-10-22

Release Entry Price

$1,999

Refurbished Date

Refurb Lowest Price

$214

Average Discount

89%

Days from Release to Refurb

83

First Refurbisher

Max OS Compatibility

macOS 11 (Big Sur)

Discontinued Date

2014-07-29

Days from Release to Discontinued

280

Release

Release Date

2013-02-13

Release Entry Price

$1,699

Refurbished Date

Refurb Lowest Price

$163

Average Discount

90%

Days from Release to Refurb

74

First Refurbisher

Max OS Compatibility

macOS 10.15 (Catalina)

Discontinued Date

2013-10-22

Days from Release to Discontinued

251

Release

Release Date

2013-02-13

Release Entry Price

$2,199

Refurbished Date

Refurb Lowest Price

$183

Average Discount

92%

Days from Release to Refurb

175

First Refurbisher

Max OS Compatibility

macOS 10.15 (Catalina)

Discontinued Date

2013-10-22

Days from Release to Discontinued

251

Release Year: 2012

Release

Release Date

2012-10-23

Release Entry Price

$1,699

Refurbished Date

Refurb Lowest Price

$229

Average Discount

87%

Days from Release to Refurb

86

First Refurbisher

Max OS Compatibility

macOS 10.15 (Catalina)

Discontinued Date

2013-10-22

Days from Release to Discontinued

364

Release

Release Date

2012-06-11

Release Entry Price

$1,399

Refurbished Date

Refurb Lowest Price

$101

Average Discount

93%

Days from Release to Refurb

52

First Refurbisher

Max OS Compatibility

macOS 10.15 (Catalina)

Discontinued Date

2016-10-27

Days from Release to Discontinued

1599

Release

Release Date

2012-06-11

Release Entry Price

$2,199

Refurbished Date

Refurb Lowest Price

$178

Average Discount

92%

Days from Release to Refurb

85

First Refurbisher

Max OS Compatibility

macOS 10.15 (Catalina)

Discontinued Date

2013-02-13

Days from Release to Discontinued

247

Release Year: 2011

Release

Release Date

2011-10-24

Release Entry Price

$1,399

Refurbished Date

Refurb Lowest Price

$134

Average Discount

90%

Days from Release to Refurb

81

First Refurbisher

Max OS Compatibility

macOS 10.13 (High Sierra)

Discontinued Date

2012-06-11

Days from Release to Discontinued

231

Release

Release Date

2011-10-24

Release Entry Price

$1,999

Refurbished Date

Refurb Lowest Price

$128

Average Discount

94%

Days from Release to Refurb

88

First Refurbisher

Max OS Compatibility

macOS 10.13 (High Sierra)

Discontinued Date

2012-06-11

Days from Release to Discontinued

231

Release

Release Date

2011-10-24

Release Entry Price

$2,599

Refurbished Date

Refurb Lowest Price

$350

Average Discount

87%

Days from Release to Refurb

110

First Refurbisher

Max OS Compatibility

macOS 10.13 (High Sierra)

Discontinued Date

2012-06-11

Days from Release to Discontinued

231

Release

Release Date

2011-02-24

Release Entry Price

$1,449

Refurbished Date

Refurb Lowest Price

$121

Average Discount

92%

Days from Release to Refurb

56

First Refurbisher

Max OS Compatibility

macOS 10.13 (High Sierra)

Discontinued Date

2011-10-24

Days from Release to Discontinued

242

Release

Release Date

2011-02-24

Release Entry Price

$1,999

Refurbished Date

Refurb Lowest Price

$269

Average Discount

87%

Days from Release to Refurb

84

First Refurbisher

Max OS Compatibility

macOS 10.13 (High Sierra)

Discontinued Date

2011-10-24

Days from Release to Discontinued

242

Release Year: 2010

Release

Release Date

2010-04-13

Release Entry Price

$2,099

Refurbished Date

Refurb Lowest Price

$119

Average Discount

94%

Days from Release to Refurb

260

First Refurbisher

Max OS Compatibility

macOS 10.13 (High Sierra)

Discontinued Date

2011-02-24

Days from Release to Discontinued

317

Release

Release Date

2010-04-13

Release Entry Price

$2,499

Refurbished Date

Refurb Lowest Price

$218

Average Discount

91%

Days from Release to Refurb

260

First Refurbisher

Max OS Compatibility

macOS 10.13 (High Sierra)

Discontinued Date

2011-02-24

Days from Release to Discontinued

317