The difference between refurbished and recertified depends on the merchant that uses these terms, such as Apple, Amazon, Gazelle, or Back Market. Both refer to a product that has been reconditioned after an inspection, a test, and a cleaning process.
So, what's the difference? Can we really use them interchangeably?
On RefurbMe, we compare the best refurbished Apple product deals available in the market on a daily basis. Therefore, we know a thing or two about how to call and define the hundreds of electronics in our platform. We'll get on with it in this article.
Table of contents
What is refurbished?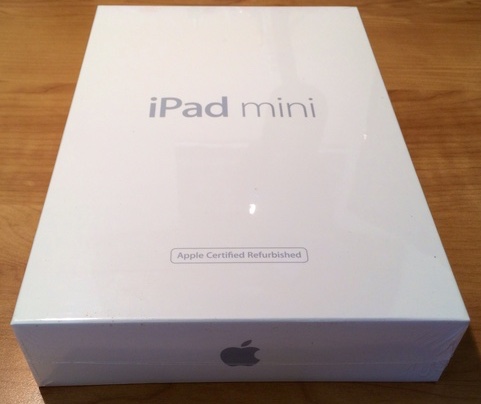 Refurbished products are devices that have been restored to full working condition, as new, after being either pre-owned or used as display models. They are often models used in store demos and then thoroughly cleaned and tested before being sold to the public.
Sometimes, a laptop, a computer, or a smartphone can be faulty, or the customer doesn't want them anymore after a purchase. In this case, the original manufacturer or a third-party refurbisher will put the product and all its components through a strict testing process to ensure it meets the functional standards of a new item.
When everything has been fixed, restored, and cleaned, it is sold as refurbished at a lower price. Their functionality is exactly the same as a brand-new product; the only difference is their cosmetic conditions. Some merchants and sites can even include the original accessories of the item.
What is recertified?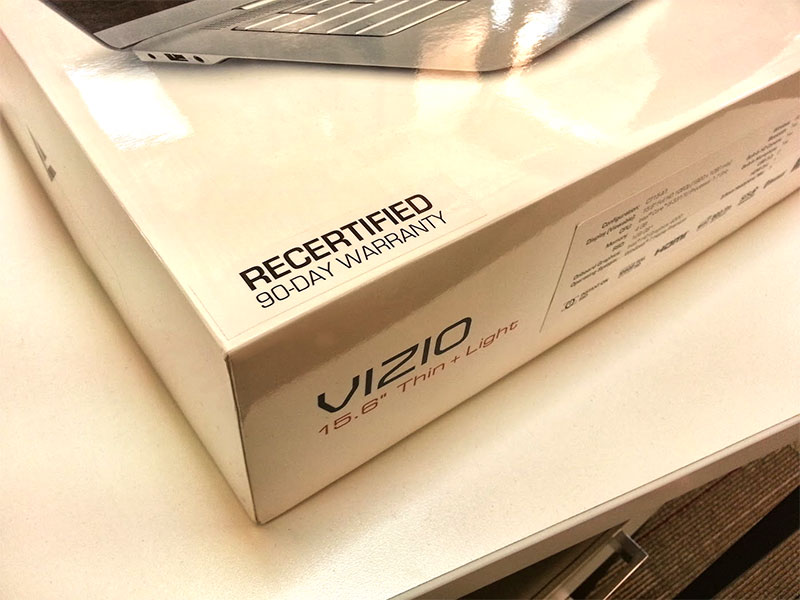 Recertified is an outdated phrase nowadays. It originally meant that a product had been checked over and certified again, meaning it was good to be sold. Just like a new product gets approved to be in the market, a used product would be checked and certified to meet the standards and sold again.
Although some terms like factory certified or factory recertified still hold up in some stores, you can find a much more widespread word: refurbished. The term certified refurbished, or just refurbished, became more popular due to its relative ease of understanding.
What is certified refurbished?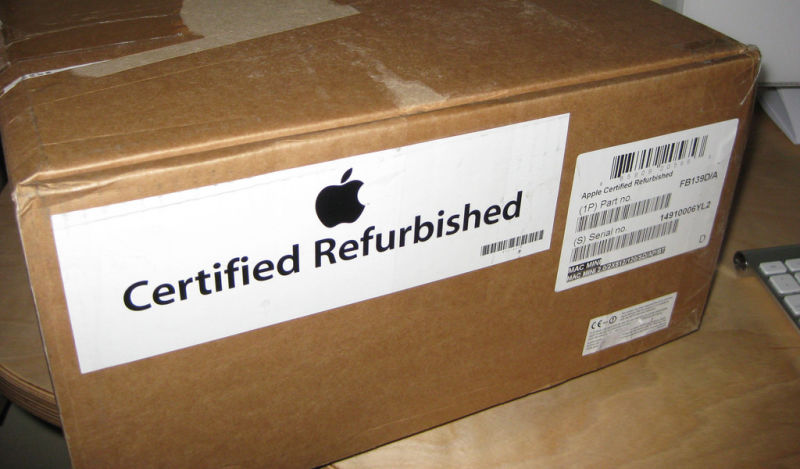 A certified refurbished product has gone through an accredited refurbishment process. In some cases, the manufacturers can sell their own refurbished items.
For instance, the devices from the Apple Certified Refurbished program undergo a rigorous refurbishment process by the company, so they look and work like new—they are almost indistinguishable from a factory-new product.
Therefore, when a product meets the standards to be certified refurbished, you know it will meet a high-quality level. The term is currently used in its short version: refurbished. In addition, having such a consistent quality level allows refurbishers to provide warranty coverage for their products because insurance companies believe in their reliability.
👉 Learn more: Remanufactured vs. Refurbished: What Are the Differences?
In conclusion
The terms recertified and certified refurbished are being used less and less. The general definition for a product that has been tested, cleaned, and restored to its total capacity is refurbished.
A refurbished product is not the same as a used or open-box product. While a certified refurbisher has examined a refurbished device, used or open-box items may be sold without performing any tests beforehand and even come without a warranty.
On RefurbMe, we only sell refurbished Apple devices with a warranty, have been examined by professional refurbishers, and offer hassle-free return policies. Head on to our platform and find a good deal!