When it comes to shopping for electronics, you want to get the best deal possible. But with all of the different terms out there— new, pre-owned, renewed, refurbished—it can be hard to know what's what. In this post, we're going clear up any confusion by explaining the difference between renewed and refurbished products and what you should look out for when buying one.
What is the difference between renewed and refurbished devices?
There's no difference: renewed and refurbished terms refer to a product that was previously used and returned to the seller or a refurbisher in order to repair and put them back on sale.
Some merchants may use these terms interchangeably, but they refer to the same thing. This is the case with Amazon Renewed, a program that allows third-party sellers to sell refurbished items on their marketplace.
Most of the time, you will find the term refurbished when looking for a refurbished or renewed product. In the next section, we will explain everything you need to know before buying one.
Learn more:
👉 Refurbished vs. Pre-Owned
👉 Remanufactured vs. Refurbished
Pros and cons of buying a renewed or refurbished device
Pros
These are the pros of purchasing a renewed or refurbished product.
Huge savings. Renewed or refurbished devices are typically much cheaper than buying a brand-new device, with discounts of up to 80%.
Quality assurance. Many renewed or refurbished products are tested and certified to ensure they meet the same standards and work as new products.
Environmentally friendly. Renewed or refurbished devices use fewer resources and create less waste than buying a new device.
Variety. There are many different types of renewed or refurbished devices available, giving you a wider range of choices, including the possibility of finding discontinued devices.
Warranty. Refurbished devices usually come with a warranty from the refurbisher, giving you more ease of mind.
Reliability. Renewed or refurbished devices may be more reliable than new devices, as they have already been tested in real-world conditions.
Support. Many retailers offer warranties, technical support, and customer service for renewed or refurbished devices, even in cases where the manufacturer doesn't anymore.
Accessibility. Renewed or refurbished devices can be easier to find, as they are often available from multiple retailers.
Cons
Next, we'll see the cons of buying a renewed or refurbished device.
The cosmetic condition. Refurbished products are classified depending on the cosmetic condition they are in. They are 100% functional, although you may see some wear and tear and scratches in some devices for a lower price.
Potential lack of warranty or limited coverage. Although the vast majority of refurbishers offer a warranty, there must be some that don't, or the warranty can have more limited coverage than the manufacturers'.
You may not get a good package. The unboxing experience with refurbished products is certainly not as enjoyable. However, some manufacturers offer a shiny new package with their refurbished devices, such as Apple Certified Refurbished.
Limited stock in some cases. You are able to find products that are not currently on sale, and there are some jewels out there. However, it can also be the case that some products are not yet refurbished or that their stock is so low that they are hard to find.
Missing accessories. The item may not come with some of its accessories. However, it will include all the necessary accessories to use it, such as chargers for laptops.
10 things to consider when getting a renewed or refurbished device
1. Know what renewed and refurbished mean
The difference between a renewed and a refurbished device is how they were originally marketed. Both refer to previously-owned devices that have been inspected and had any faulty parts replaced before being on sale again.
In short, buying a renewed or refurbished device entails the following:
You are buying a used product that has been restored.
Its faulty parts are replaced, if necessary.
The product works as a brand-new one would.
The item will have been inspected and cleaned by professional technicians.
Depending on the refurbished grade, it may present some wear and tear.
Phones are a great example of a device that can be renewed or refurbished, and Apple is well known for selling their iPhones that they've repaired to like-new status. Check them out here in real time to get a better idea: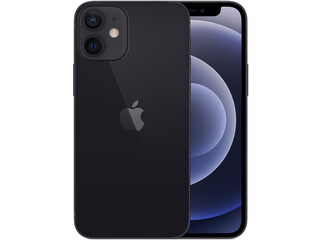 iPhone 12 mini
Unlocked
64GB storage
Black
Excellent condition, by Apple Store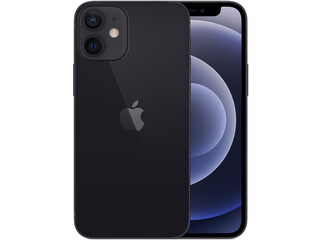 iPhone 12 mini
Unlocked
128GB storage
Black
Excellent condition, by Apple Store
iPhone 12
Unlocked
64GB storage
Black
Excellent condition, by Apple Store
👉 Learn more: Refurbished vs. New vs. Used Apple Devices: A Complete Guide
2. Find a reputable seller
Finding a reputable seller for a renewed or refurbished device can feel daunting, but it doesn't have to be. Here are some simple steps to follow to ensure you're buying a high-quality product from a reliable seller:
Buy from the original manufacturer. If possible, buy your renewed or refurbished device directly from the original manufacturer. This will provide you with the highest quality product, and you can trust that the company has held it to the same standards as their new devices.
Buy from a certified refurbisher. Buying from a certified refurbisher is also an excellent idea if it's not possible to buy from the manufacturer or you are unwilling to (because, for example, it's considerably more expensive than third-party refurbishers).
Check the seller's reviews. If you don't want to purchase from the original seller, check the seller's reviews. Many online sellers offer great prices, but it's essential to ensure they're worth trusting with your money.
3. Learn about the refurbishing process
The refurbishing process consists of the following steps:
Thorough inspection and cleaning of the product.
All parts are tested and replaced, if necessary.
All functional parts are repaired or upgraded to meet the manufacturer's standards.
The product is tested again to ensure it works as intended.
Finally, the product is packaged and sold at a discount.
4. Know the refurbished grade
A refurbished grade is an important factor to consider when getting a renewed or refurbished device. It is a ranking system used to classify the cosmetic condition of refurbished devices. Generally, this grading ranges from A to C, with each grade having a different meaning.
In essence:
Grade A. Near-mint condition, sometimes indistinguishable from brand-new products.
Grade B. Some wear and tear, scratches, or scuffs.
Grade C. Notable signs of usage.
Grade A products are the most expensive, while grades B and C offer substantial discounts.
👉 Learn more: What Are Refurbished Grades A, B, and C?
5. Verify the warranty
Look at how long the warranty is for and what it covers, and make sure the product has a return policy of at least one month should any issue occurs.
Some merchants offer the option to extend the warranty, which is a sign that they are confident in the quality of their reconditioned products.
6. Read the product description
When it comes to purchasing a product, reading the product description is essential to ensure that the product meets the buyer's needs.
It is important to be sure of the characteristics you want in the product and to double-check the information provided in the description, especially with tech items with so many features, different hardware, and operating systems.
7. Check the accessories and extra items
The package should include all the essential accessories the product needs to work correctly, like the charging gear for a MacBook Pro or the charging cable for an iPhone. Some merchants may also include extra accessories that will appear in the product description before your purchase.
8. Find the return policy
Many companies offer a month-long return time for renewed or refurbished devices, but it is always best to check in with the seller to make sure it has a reasonable return policy.
Look for products that have at least a 1-month return policy with a money-back guarantee, as it might take a few weeks to notice any problems or defects.
9. Check the customer reviews
Checking customer reviews will provide you with an indication of the quality of the device and the reliability of the seller. By reading customer reviews, you can find out about any recurring issues that other buyers have experienced with the device, as well as any technical specifications that may be relevant to your purchase.
These reviews provide an honest account from paying customers about their experiences with the product.
10. Find the best deal on a comparison platform
There are comparison platforms to make the process of finding the best deals on refurbished products much easier. For instance, you can head on to RefurbMe (that's us) and compare deals on refurbished Apple products in real time, so you don't have to go to every merchant's site and compare the devices manually. We only compare devices with a warranty and in perfect working condition refurbished by reputable sellers. Find the best price today!