The iPhone is quite an expensive option if you are buying it as the first phone for your kids. However, it has the best security and parental control features, and its durability is very high. A refurbished iPhone is best suited if you still want to accommodate these perks as a more sustainable option. They are more affordable and offer excellent advantages when buying one for your child. Let's figure out why you should choose this option and where you can get one.
Safety concerns
Refurbished iPhones are safe and double and triple-checked to ensure the best quality product is shipped to you. Make sure you are only buying from trusted merchants with strict quality controls to receive a device in perfect working condition with a warranty.
iOS is safer and poses less risk of viruses and malware. Moreover, if all the family members are using Apple products, it is better for your kids to use the iPhone or iPad due to its ecosystem. Starting from iOS 12, iPhones have a screen time management feature that allows parents to monitor and manage family-shared Apple devices.
Ease of use
The iPhones and their operating system, iOS, are fairly easy to use and intuitive. Still, a child could have some trouble holding a big-screen smartphone, so it's essential to know the dimensions of each iPhone.
Since your kids will probably want to play some games on their new device, we recommend getting an iPhone compatible with the latest iOS 16 to ensure the most recent updates and compatibility with all new apps:
+4 deals
iPhone 8
AT&T
64GB storage
Silver
Fair condition, by Back Market
iPhone 8
T-Mobile
64GB storage
Gold
Fair condition, by Back Market
+3 deals
iPhone 8
T-Mobile
64GB storage
Space Gray
Fair condition, by Back Market
Low-risk investment
We know how much kids break stuff, right? The cost of repairing or replacing a new and shiny iPhone can be substantial. If they manage to break the phone, it could mean a significant loss. However, a refurbished iPhone can relieve you of so much worry since they are more affordable. Of course, they could break it anyway, but repairing or replacing them would be a completely different thing for your wallet.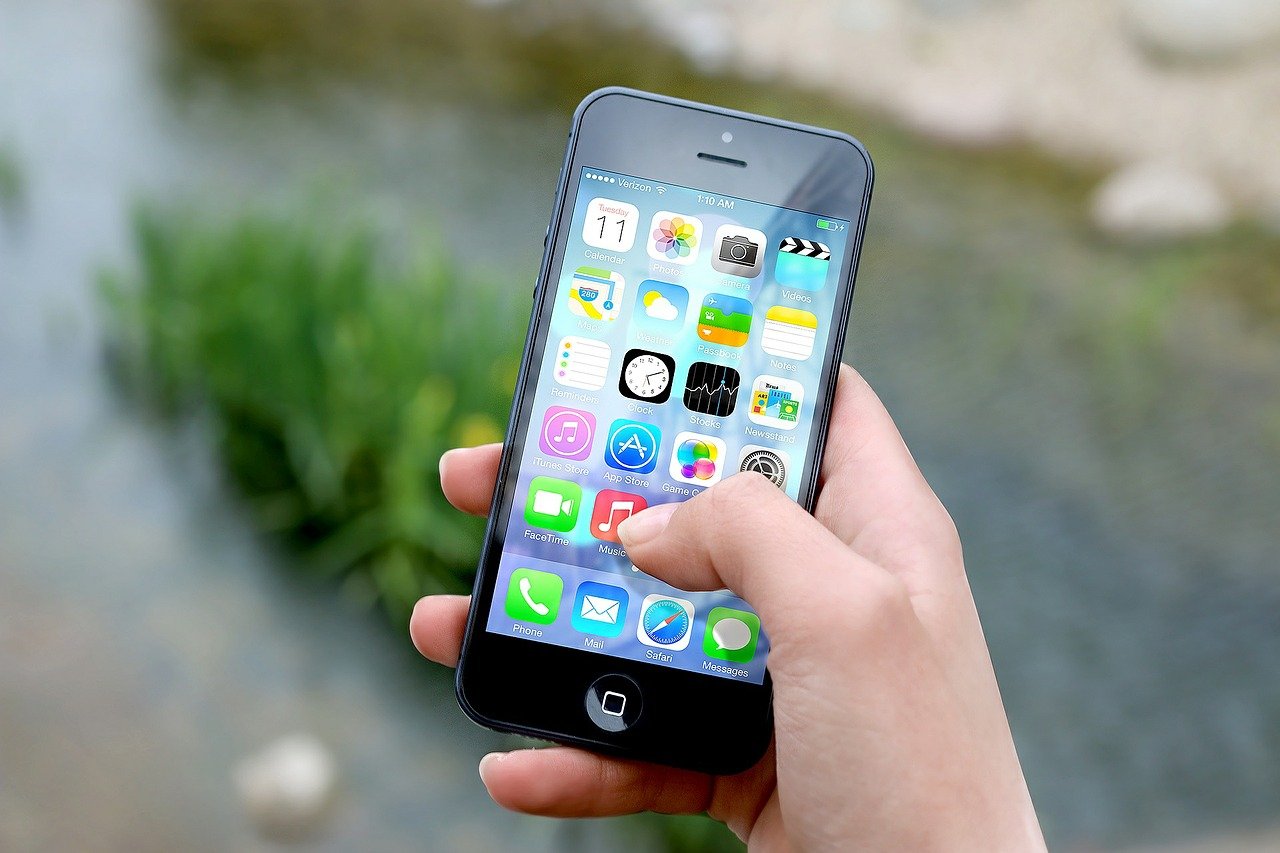 Contract or SIM-only plan
Phone contracts can be sizeable investments, especially if you're going for top-end phones. If you buy a refurbished iPhone for your kids, you don't have to start a contract with a network and waste even more money every month; just go with a SIM-only plan from a network of your choice.
If you still wish to have a contract, look for capped contracts to stay in control of your bills, so your kids can't exceed their monthly allowance. Kids are curious and can drain your monthly data allowance in no time!
Where to buy a refurbished iPhone for your kids?
This is the crucial part. The market has many options for refurbished iPhones from various online and physical stores. The process of finding the best deal for your child can be tiring. On RefurbMe, we make this easy for you by comparing prices and deals coming from the best in business.
Remember that Apple refurbishes and sells its iPhones with the same quality standards as factory-new devices. This program is called Apple Certified Refurbished. Even though they can be more expensive than other refurbished iPhones offered by third-party sellers, they are difficult to distinguish from brand-new phones.
Take a look at some of the best offers for refurbished iPhones sold by Apple here:
iPhone 11 Pro
Unlocked
64GB storage
Silver
Excellent condition, by Apple Store
iPhone 11 Pro
Unlocked
256GB storage
Space Gray
Excellent condition, by Apple Store
iPhone 11 Pro
Unlocked
256GB storage
Silver
Excellent condition, by Apple Store
Final thoughts
Refurbished phones are an excellent solution for your little ones. Not only are they cheaper, but they also come with a manufacturer's warranty, just like a new one would. They're also rigorously tested, with any parts deemed sub-new-qulity being repaired, refurbished, or replaced. In addition, iOS is exceptionally intuitive, safe, and has rigorous parental controls.
These points make the refurbished iPhones a great option for your kids. On RefurbMe, you can rest assured that you will get the best deals available from our trusted refurbishers. Happy buying!